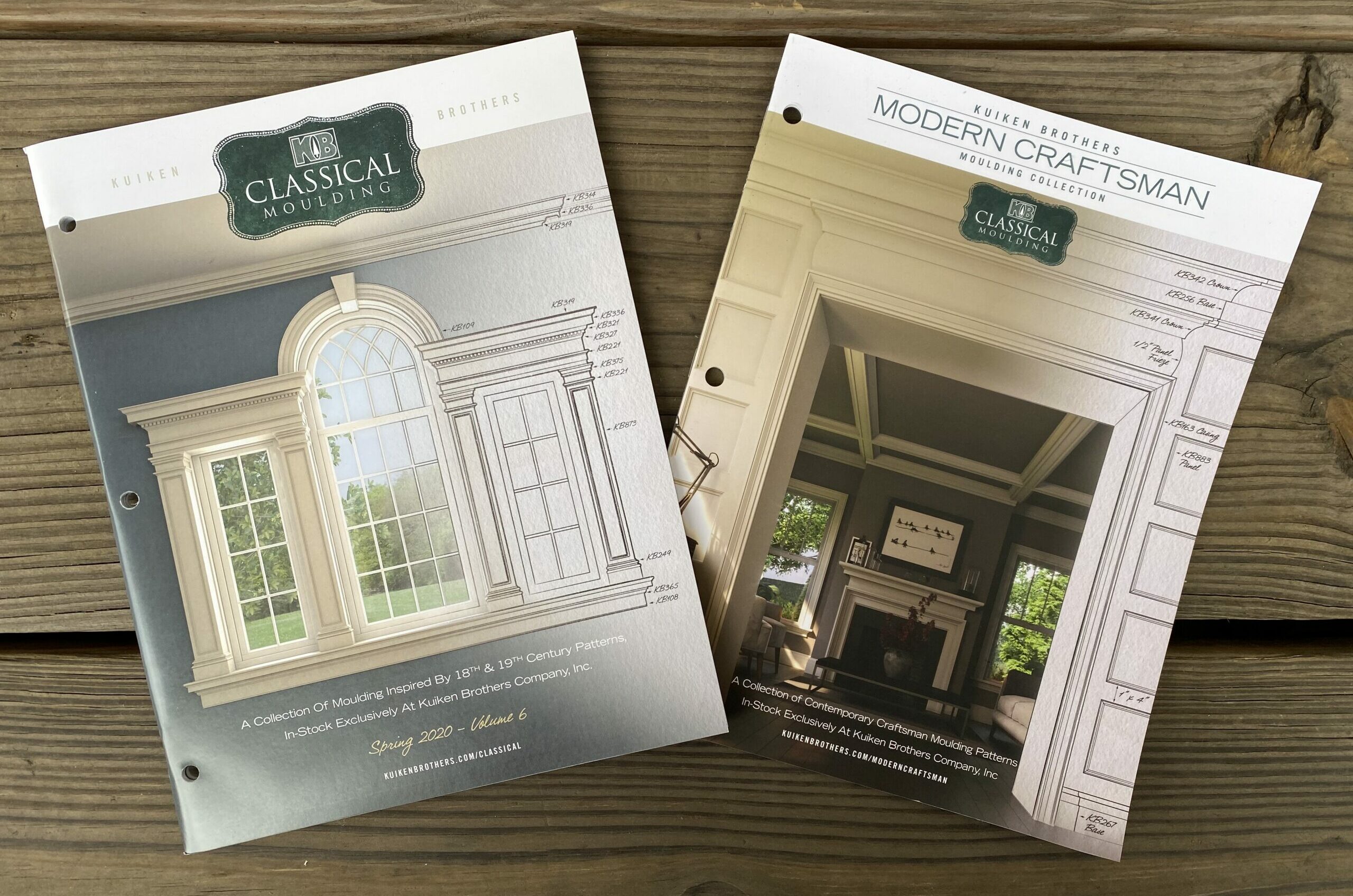 Kuiken Brothers is pleased to offer digital versions of our popular Classical & Modern Craftsman Moulding Catalogs. Simply click on the covers of the catalogs below to get started.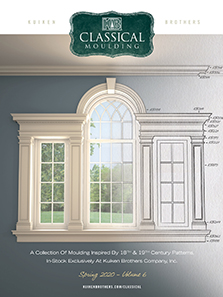 CLICK TO DOWNLOAD CLASSICAL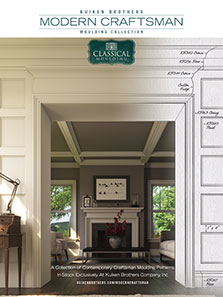 CLICK TO DOWNLOAD MODERN CRAFTSMAN
Contained within pages of these unique moulding catalogs and pattern books you will find several series of classical and historical moulding. We have been very meticulous in our research and have taken great care in depicting them as historically and architecturally accurate as possible. These are the mouldings which were installed in many period homes of the 18th, 19th and early 20th centuries. If the terms Early American, Georgian, Greek Revival, Federal, Colonial Revival or Craftsman pique your interest then you will surely find these profiles intriguing.
Choosing the correct moulding profiles will transform an ordinary room into one with style, beauty, and ambiance. While these craftsmen understood that combining various mouldings produces beautiful results, they also understood that proper moulding selection can have a huge impact on the overall character and value of a home. Many of the profiles are available in a range of sizes in order to accommodate different room configurations and ceiling heights while still maintaining proper scale and proportion. These profiles are in-stock and ready to be delivered at your convenience. We look forward to working with you.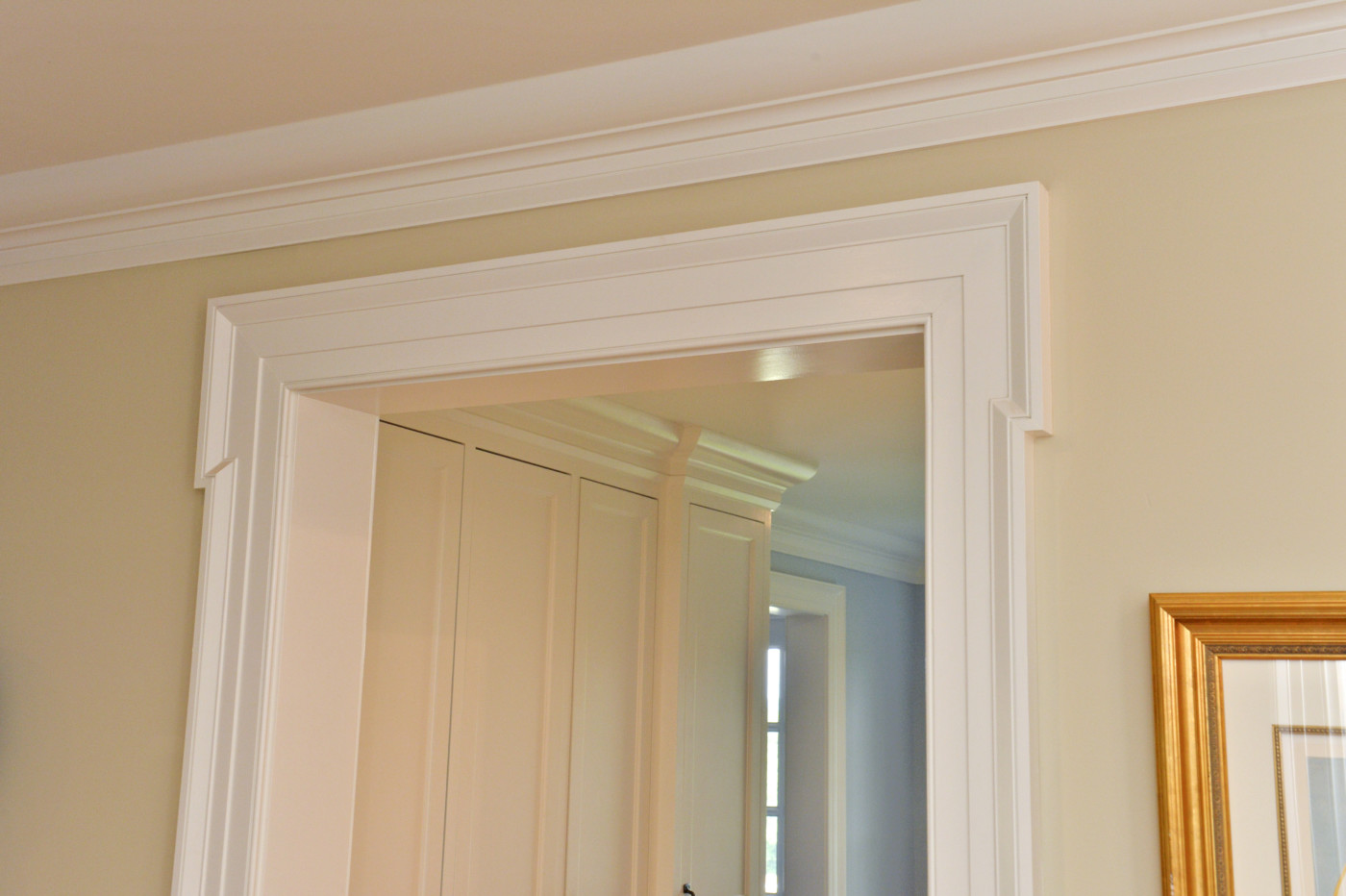 ADDITIONAL FEATURES & BENEFITS
In-stock, 16' lengths
Milled from Appalachian Poplar, double primed and buffed
Stocked at four of our locations in NJ (Fair Lawn, Emerson, Succasunna, and Newark)
Every casing has a proportionately scaled 5-1/2" 4-1/2" and 3-1/2" replica, so you can use the larger casings for the first floor and then scale them down on the second floor, but keep the same style (and save your client some money)
Every base moulding has a matching base cap so you can create custom height if our stock sizes do not work for you.
We have classified each profile by architectural style, matching crown, casing, base and panel profiles to simplify the selection process. Seven complete collections – Early American, Georgian, Federal, Greek Revival, Colonial Revival, Traditional Revival and Modern Craftsman. Download Architectural Style CAD Blocks
Easier to work with than plaster and a fraction of the cost
Complimentary samples available
Custom Runs Available (lead times apply)

17′ and 18′ length casings for taller doors and windows
Custom species available (Mahogany, Cherry, Oak, etc.)
Custom Milled Arches & Radius
Flexible Moulding
PVC, Spanish Cedar for Exterior Applications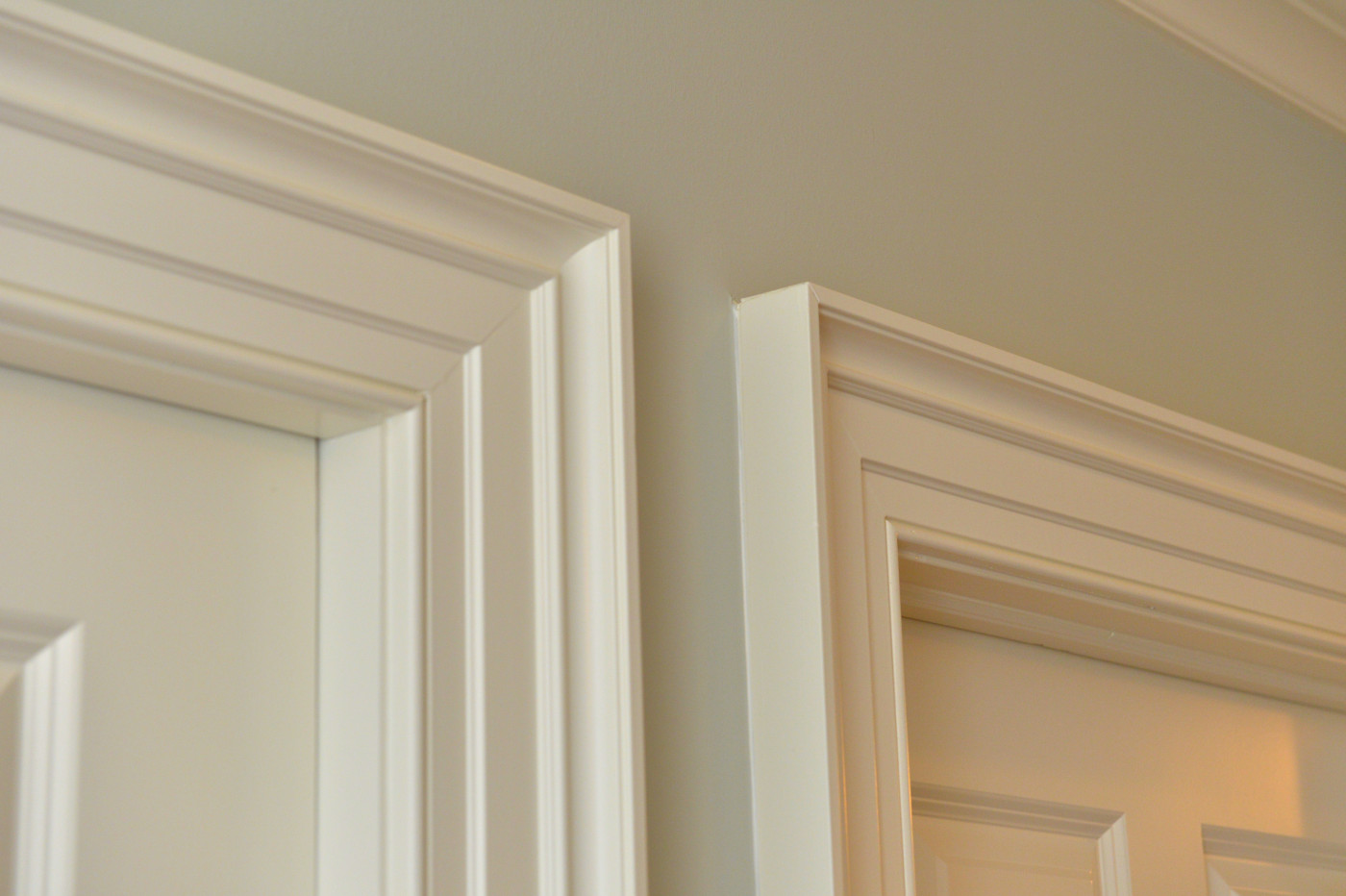 For Even More Fun, Explore our Moulding Design Guide
Kuiken Brothers' Moulding Design Guide is a digital resource featuring detailed interior elevation drawings of over seventy five unique moulding combinations, including full room packages, cornice combinations, coffered ceilings and mantles designs using profiles from our in-stock Moulding Collection. Detailed CAD drawings (DWG & DXF) and inspirational photos can be downloaded as you navigate through the various options.
Classically Inspired Moulding Packages
Modern Craftsman Moulding Packages
Typical Room Moulding Packages
10'+ Ceiling Moulding Packages
Whole House Interior Moulding Packages
Many of the moulding combinations found within this Moulding Design Guide are created with profiles from our Classical Moulding Collection. These profiles have historic precedent and are based off of classical and traditional designs discovered through our meticulous research of the Library of Congress's Historic American Building Survey and with the careful oversight of a nationally recognized historic moulding expert. Our goal is to help simplify the millwork selection process and hope you find this to be a useful resource.
Moulding and millwork can truly make the difference in the overall look and feel of a home. As an architect, designer and installer, you are in a unique position to ensure that the exterior aesthetics and architectural styles are carried to the interior design, so please feel free to take advantage of these services that are available to you from Kuiken Brothers.  These are just starting points for you to incorporate moulding designs into your plans. Once on the jobsite you will have a much better eye for the space so that you can swap out profiles as you see fit.
If you have any questions about how to download the CAD files for the KB Classical Moulding collection or the CAD files found within the Moulding Design Guide, please feel free to contact us at any time by phone (201) 652-1000 or complete the online Contact Form and we will follow up with you right away.