Kuiken Brothers stocks a significant inventory of weatherization and flashing protective membranes to protect your home. Not only can these assemblies prevent water from entering your house, they will also allow moisture out to prevent mold and mildew build-up. We also offer products that provide structural integrity.
Henry BlueSkin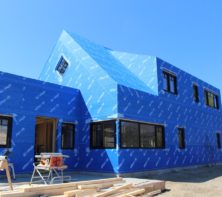 This next generation vapor permeable air barrier picks up where traditional polymeric wraps leave off. Ideal for wood frame construction, Henry Blueskin VP100 is a fully adhered, peel-n-stick system that eliminates air leakage while functioning as a water-resistant barrier and rain barrier. Part of the Fortifiber 1-2-3 moisture control system, Blueskin VP100 is designed to withstand the rigors of the jobsite and the elements, and is backed by an industry-leading 15-year warranty.
Zip System Roof & Wall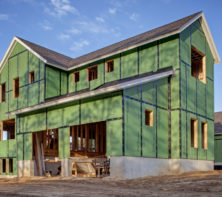 A revolutionary structural roof and wall system that streamlines weatherization with an integrated air and water-resistive barrier. ZIP System creates a quick and simple two-step installation that eliminates the need for housewrap and felt. Taped seams form a tight barrier against air leakage for a more energy-efficient building envelope.
Tyvek HomeWrap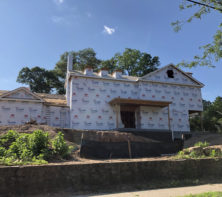 DuPont™ Tyvek HomeWrap is the original house wrap, incorporating unique material science that helps keep air and water out, while letting water vapor escape. As a result, it can contribute to improved building durability by helping to protect homes against damaging wind and rain that can penetrate the exterior cladding. Tyvek® HomeWrap can also reduce home energy bills by controlling air flow and water intrusion, which helps insulation work better, allowing the HVAC system to work more efficiently.