On Thursday November 3, 2022, Kuiken Brothers LIVE Product Expo was attended by over 1,700 builders, remodelers, architects and designers in Mahwah, NJ!
At 10AM the show floor opened up to a day full of education on hundreds of different residential and commercial building materials, as well as plenty of opportunities for hands-on LIVE installation seminars and clinics one windows, doors, mantels, coffered ceilings, panels and drywall.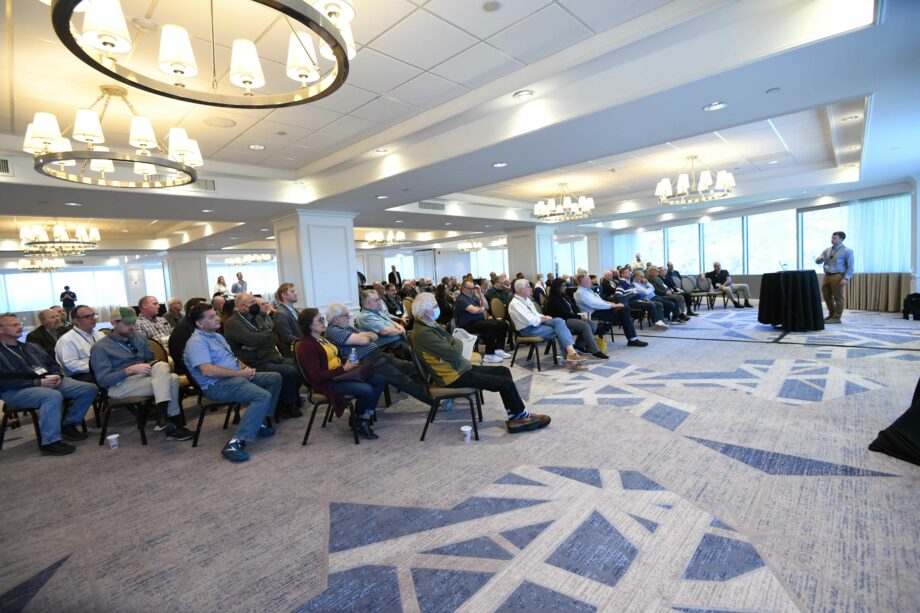 We hosted over 175 architects to nine different and unique AIA/ CES continuing education seminars and had hundreds of innovative products featured for in depth review and analysis from some of the best manufacturers and distributor partners in the country. With a special thanks to our major sponsors Andersen Windows + Doors and Boise Cascade and all of the exhibitors, the event was a successful day filled with continuing education and networking.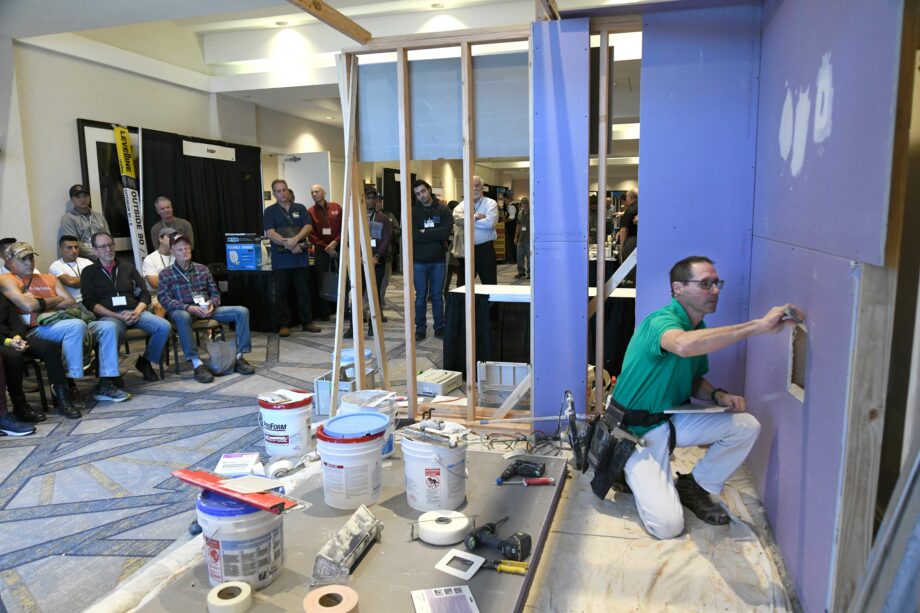 One of the best parts of Kuiken Brothers LIVE Product Expo were the installation seminars presented by nationally recognized installation experts, including Brent Hull (Hull Homes/ Hull Millwork), Myron "That Drywall Guy" Ferguson, Finish Carpenter Gary Streigler and NJ based carpenter Nielsen Crist.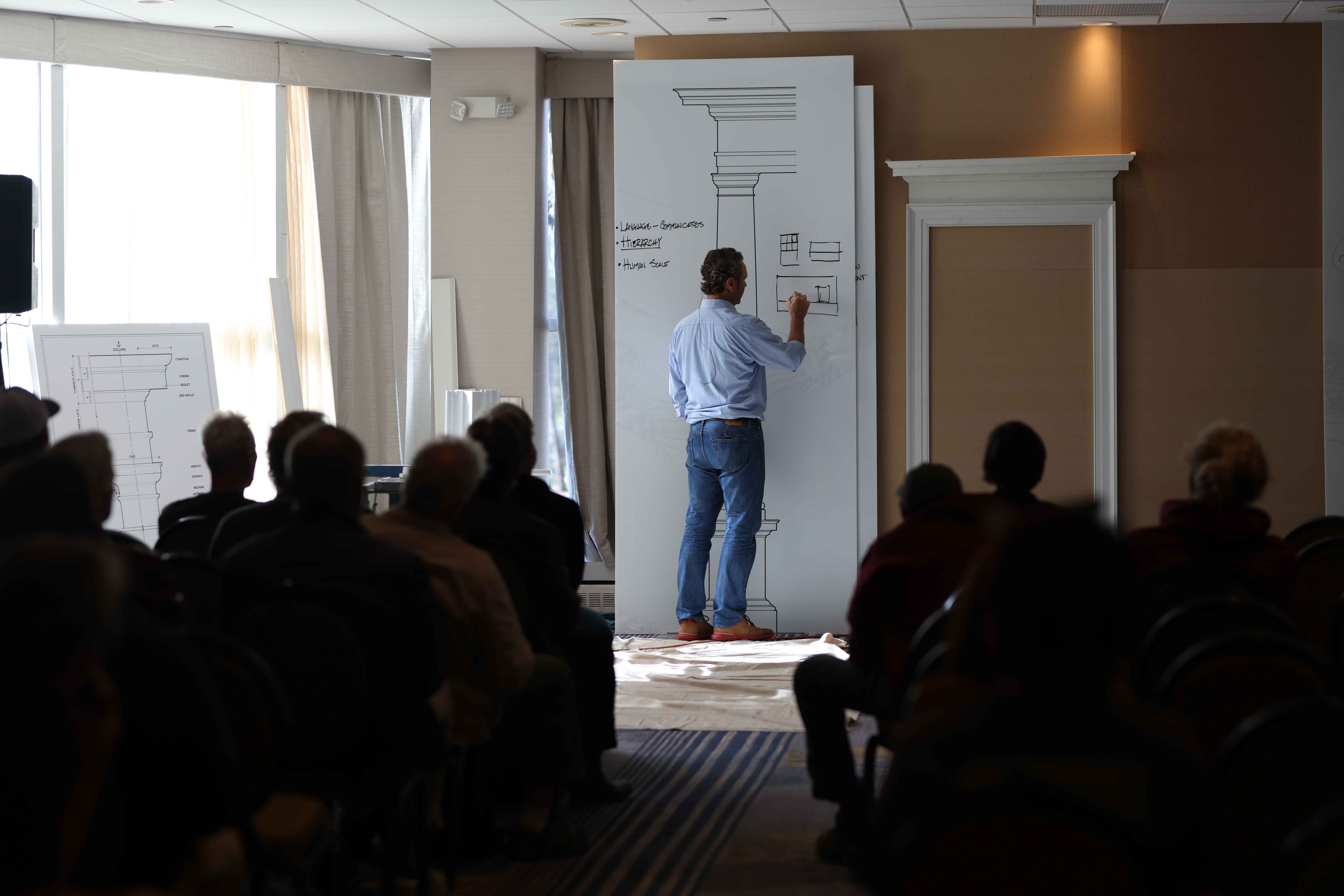 Master Builder Brent Hull threw on the tool belt and shared some practical ways to maintain proper scale and proportion. How do you create great rooms? What makes an amazing space? Brent highlighted some top mistakes and top hacks to make your own projects better. He even helped to explain the vexing mystery of scale and proportion. Designers use the terms, but what do they really mean? He elaborated the true meaning of those elusive terms and what they really mean by using historical examples and precedent to share successful examples.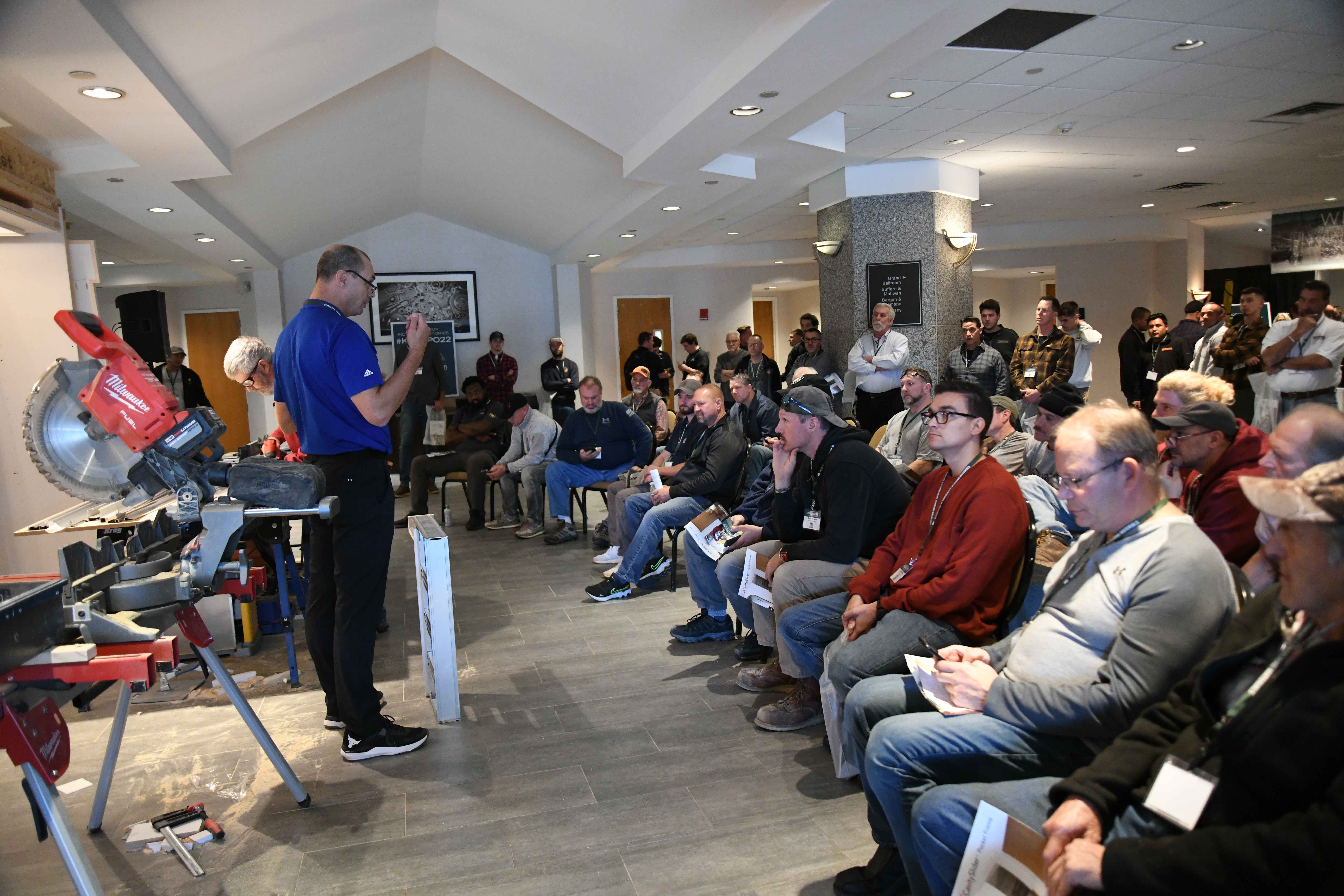 Gary Streigler teamed up with Cavity Sliders, to showcase an installation of CS Cavity Slider, a structurally robust extruded aluminum pocket door frame. The pocket frame accommodates 1-3/8″ and 1-3/4″ doors up to 4'0″ x 8'0″ and can be cut down on-site. Gary even provided key time saving tips while installing.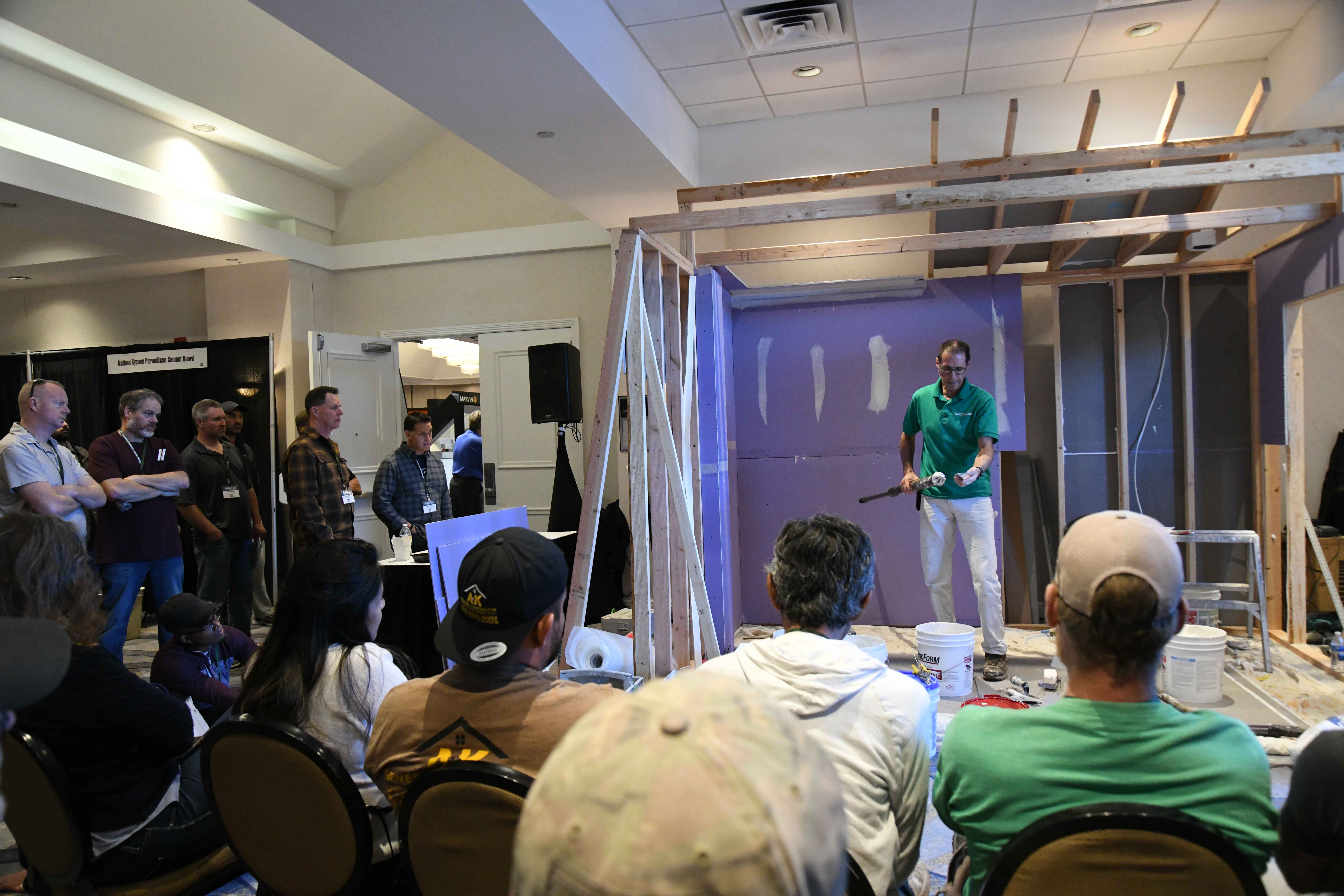 Myron Ferguson "That Drywall Guy" stole the show by showing tips and techniques to finish drywall, including drywall repairs, levels and finishing, building arches and a few other things to help you come away with some great ideas for your next project.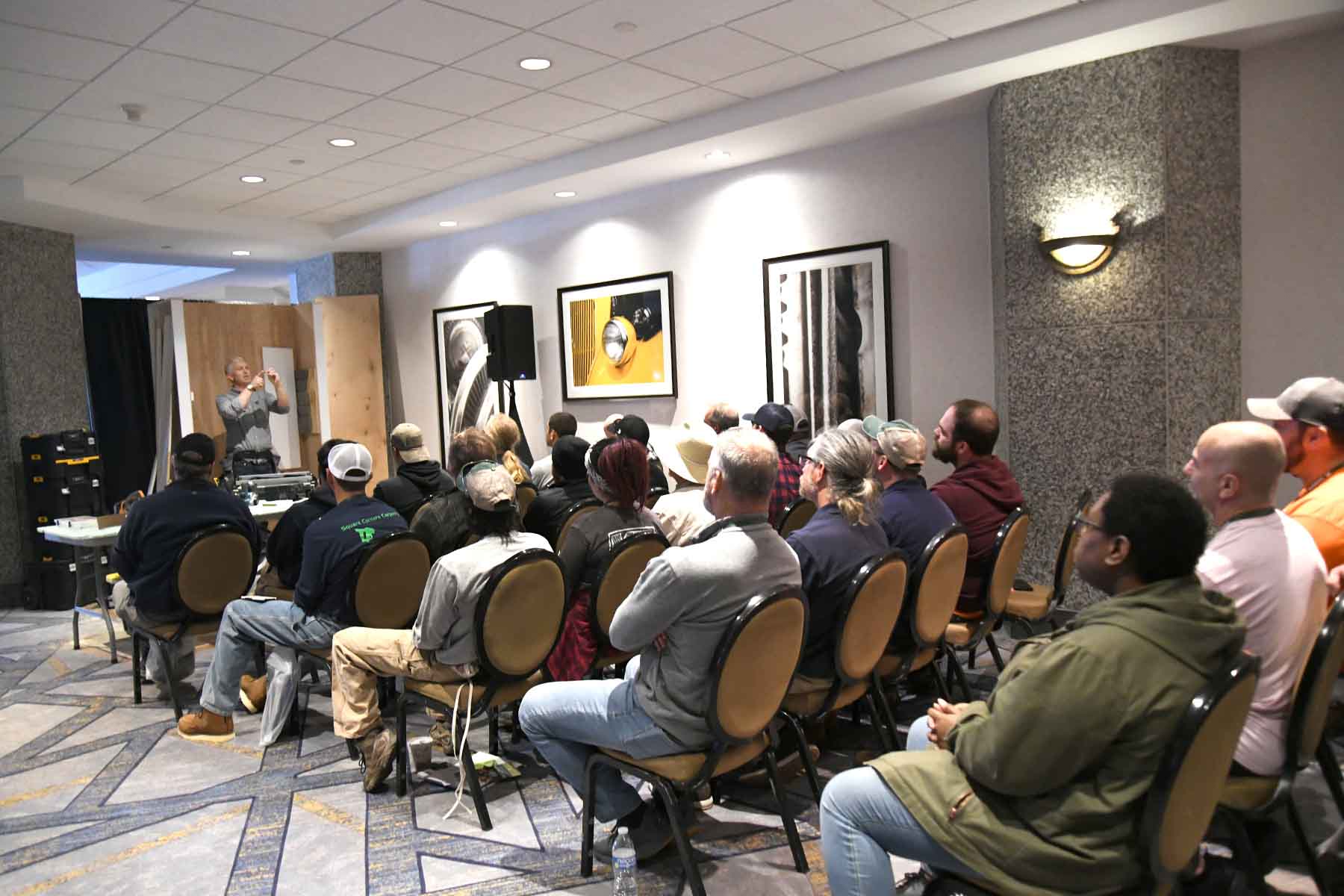 Nielsen Crist, a New Jersey based carpenter held a presentation giving tips and tricks to help master the art of scribing. Nielsen focused on trim installations, fine tuning cabinet installs and even scribing to the most irregular stone surfaces.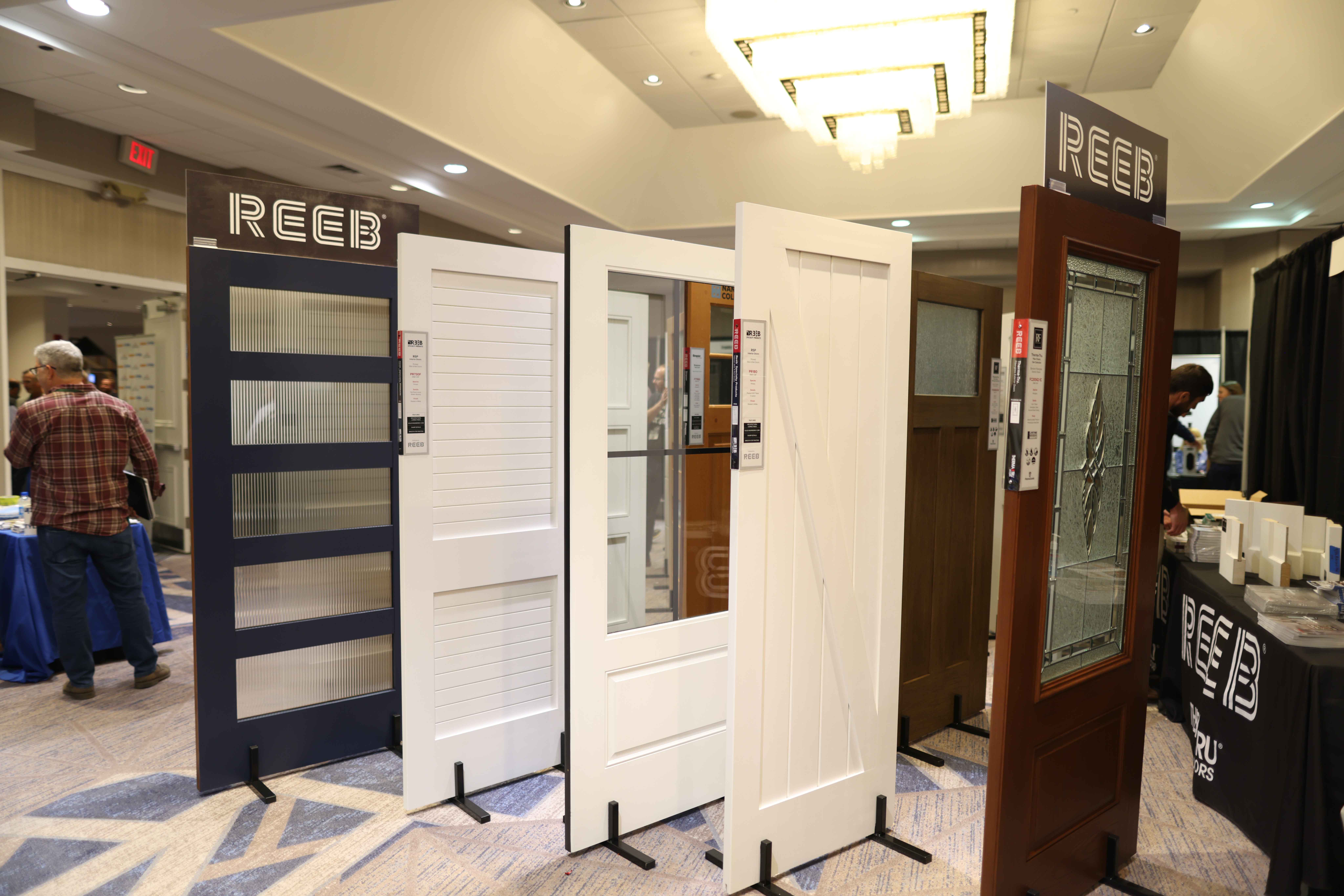 We had a huge range of door options showcased through our primary millwork supplier REEB Millwork. They had a larger presence than in previous years and were packed from start to finish.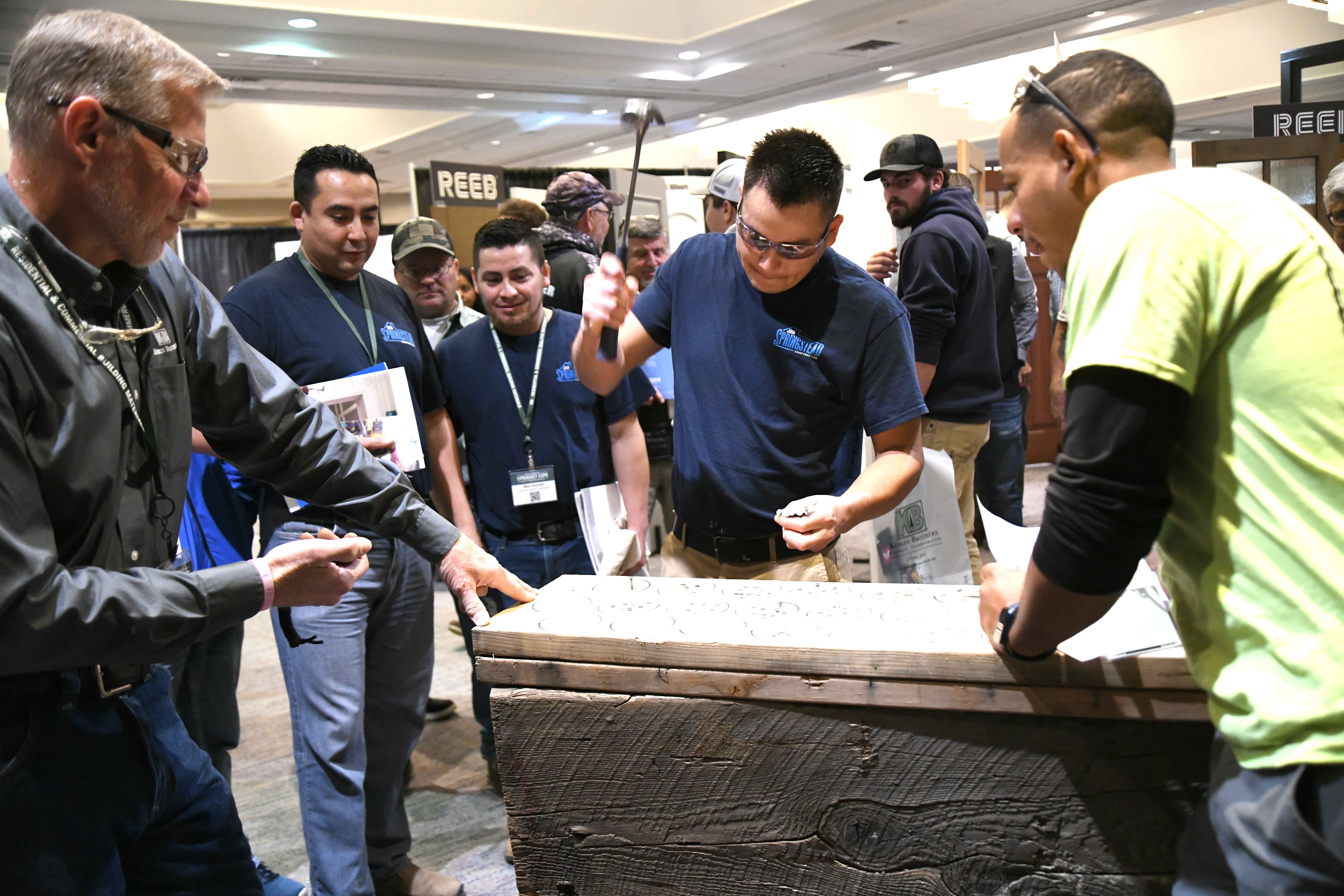 The nail hammering contest was a hit! Over 200 people participated in the hands on competition with the winner taking home a $250 Kuiken Brothers gift card. We had two winners who were able to sink 13 nails in 30 seconds!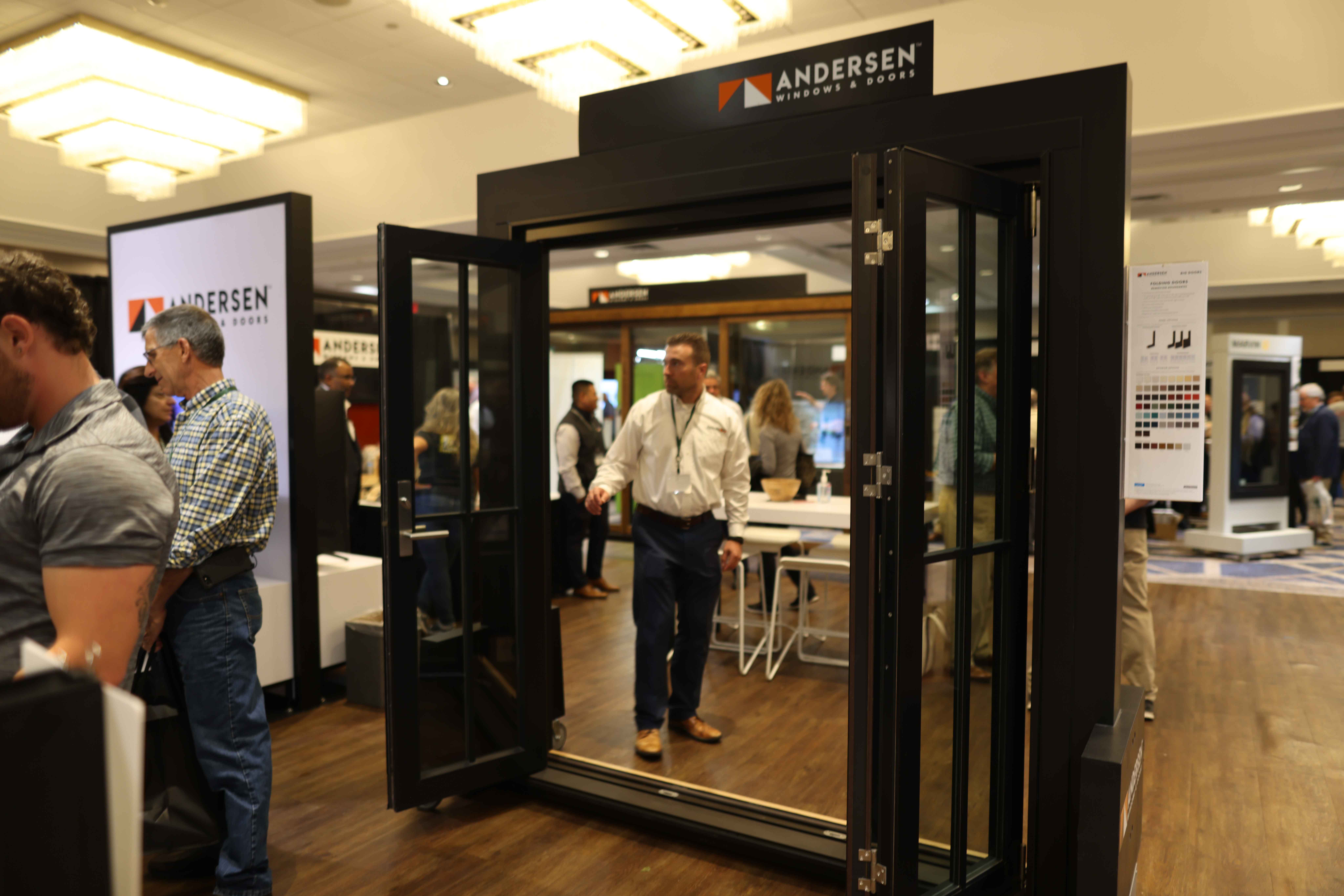 Major sponsor Andersen Windows & Doors took over the largest spot on the show floor as they showcased many new options that fill openings within residential and commercial applications. The showcased massive window displays as well as a number of doors from their Big Door Collection, including this Bi-fold door.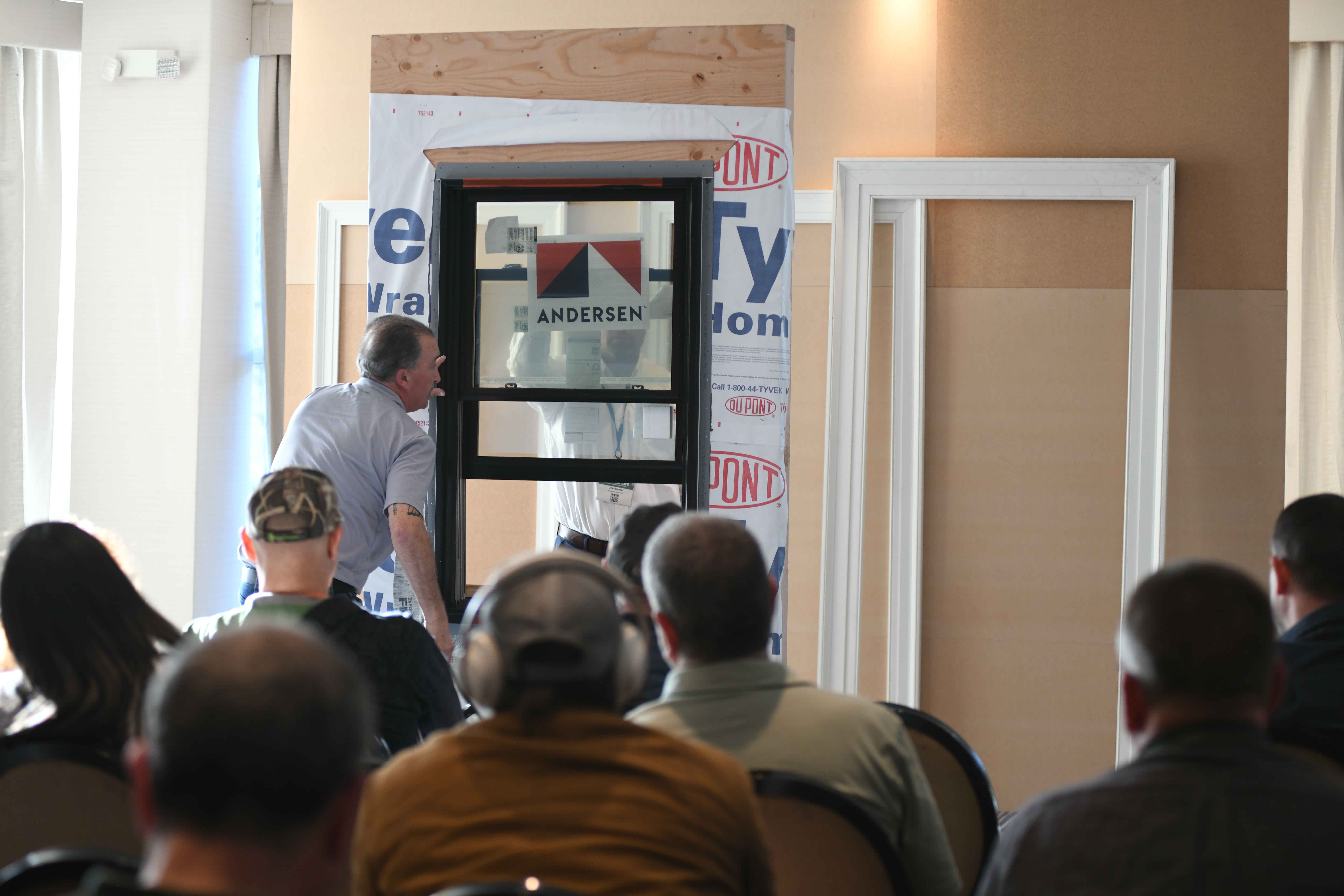 Andersen Windows & Doors even held a LIVE window installation focused on best practices installing one of their 400 Series double-hung windows. The installation seminar provided a "how-to" training course for building professionals.  Some of the areas covered included checking opening size requirements, application of house wrap and flashing, where to use sealant, insulation options, and fastening through the installation flange.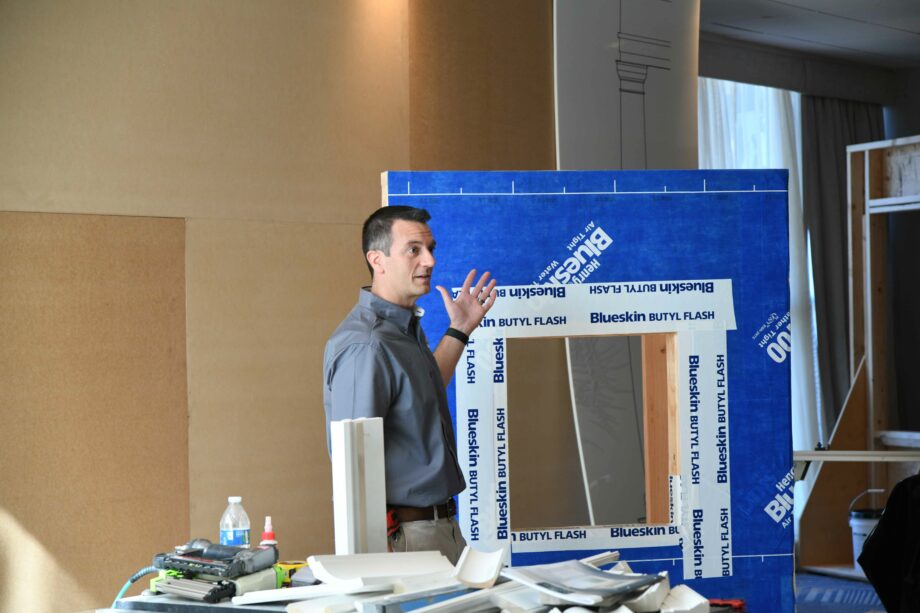 Henry Company also took the floor with a live installation featuring Steve Balassone, NJ based Balassone Builders discussing best practices for weather resistive barrier installations.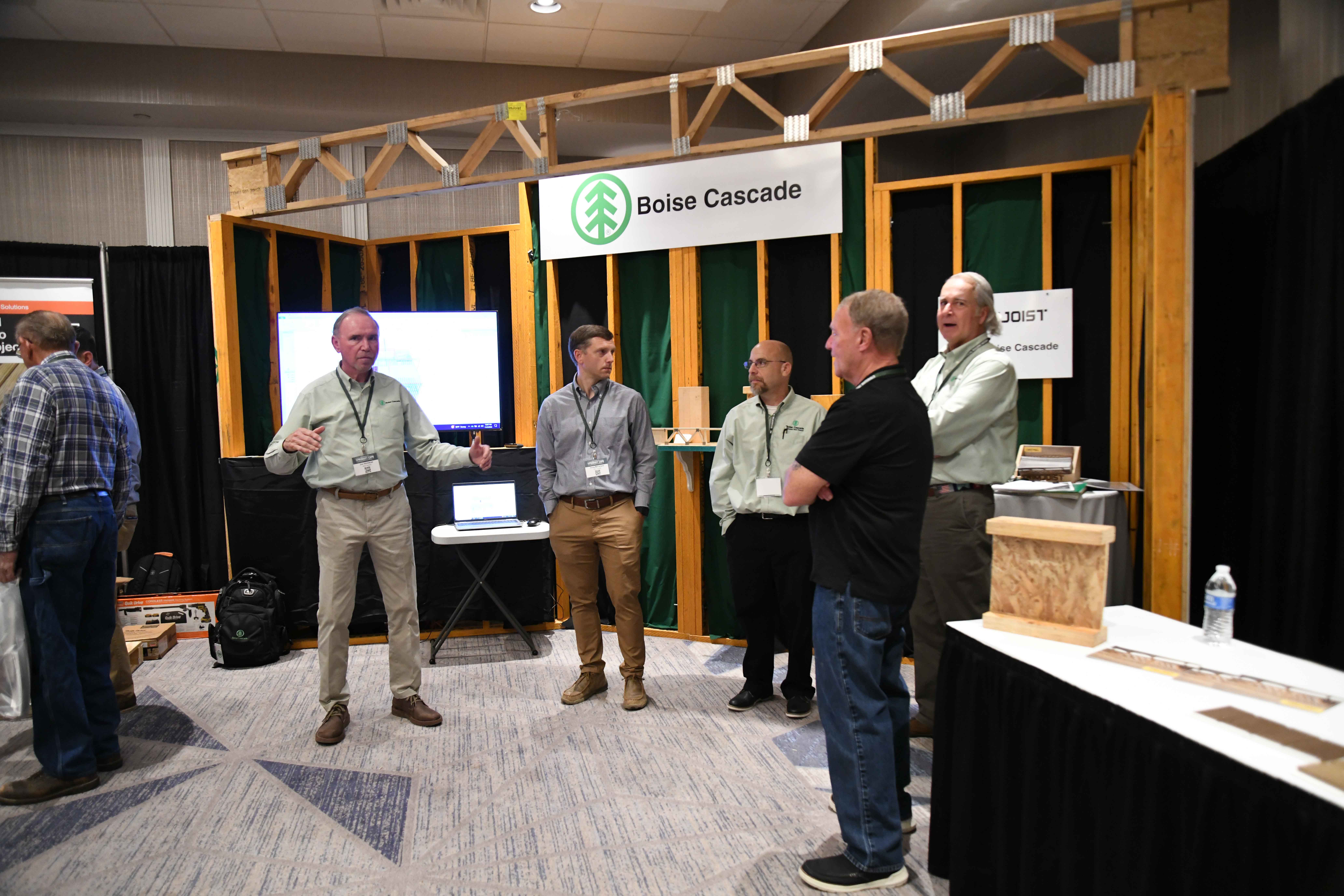 Major sponsor Boise Cascade took home the crown for tallest booth which was constructed with VERSALAM LVL studs pulled from our inventory. Boise's Engineered Wood products continue to offer time saving solutions in so many different framing applications and the booth was mobbed with architects looking for specification education.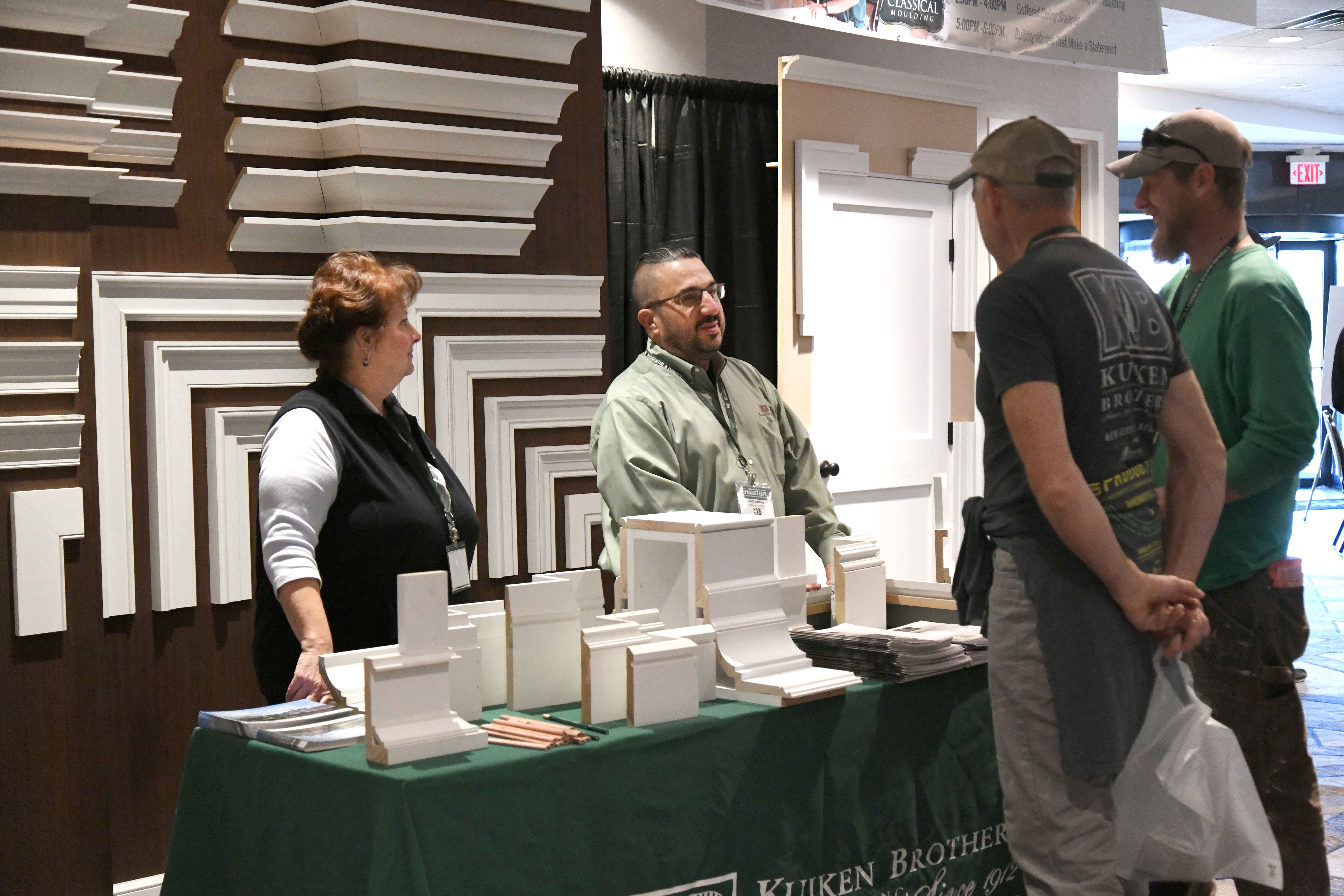 Our very own Classical Moulding Collection had a large presence next to Gary Striegler's Finish Carpentry seminars. The Classical Moulding Collection is one of the largest in-stock collections of classic American moulding profiles in the United States. Featuring over ninety historically-inspired moulding profiles, The KB Classical Moulding Collection represents classic American moulding profiles milled and installed in Georgian, Federal, Greek Revival, Colonial Revival, Craftsman and Shaker style homes, many from over 200 years ago.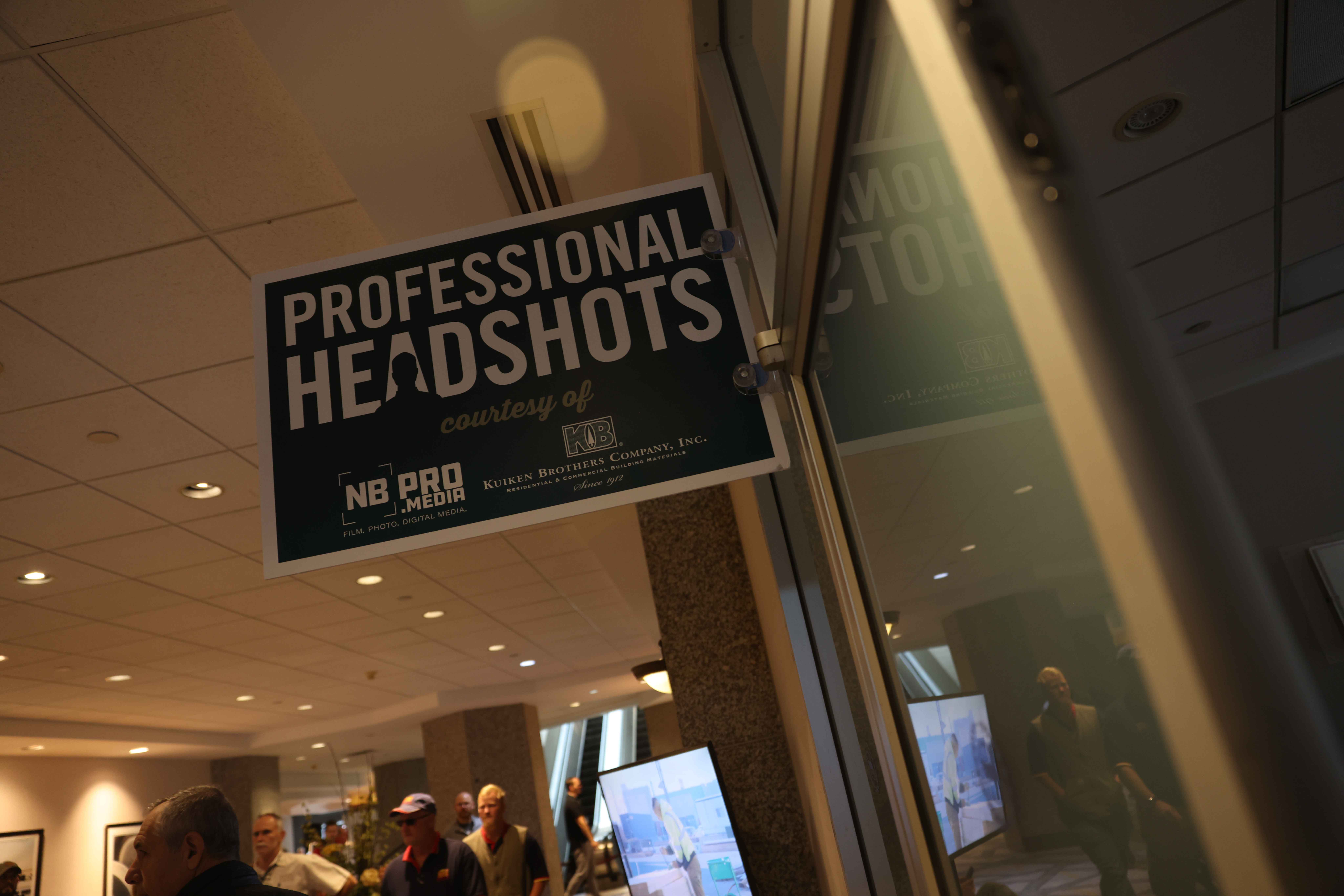 We teamed up with the crew from NBPro Media and offered complimentary headshots that our customers could take advantage of to use in their marketing.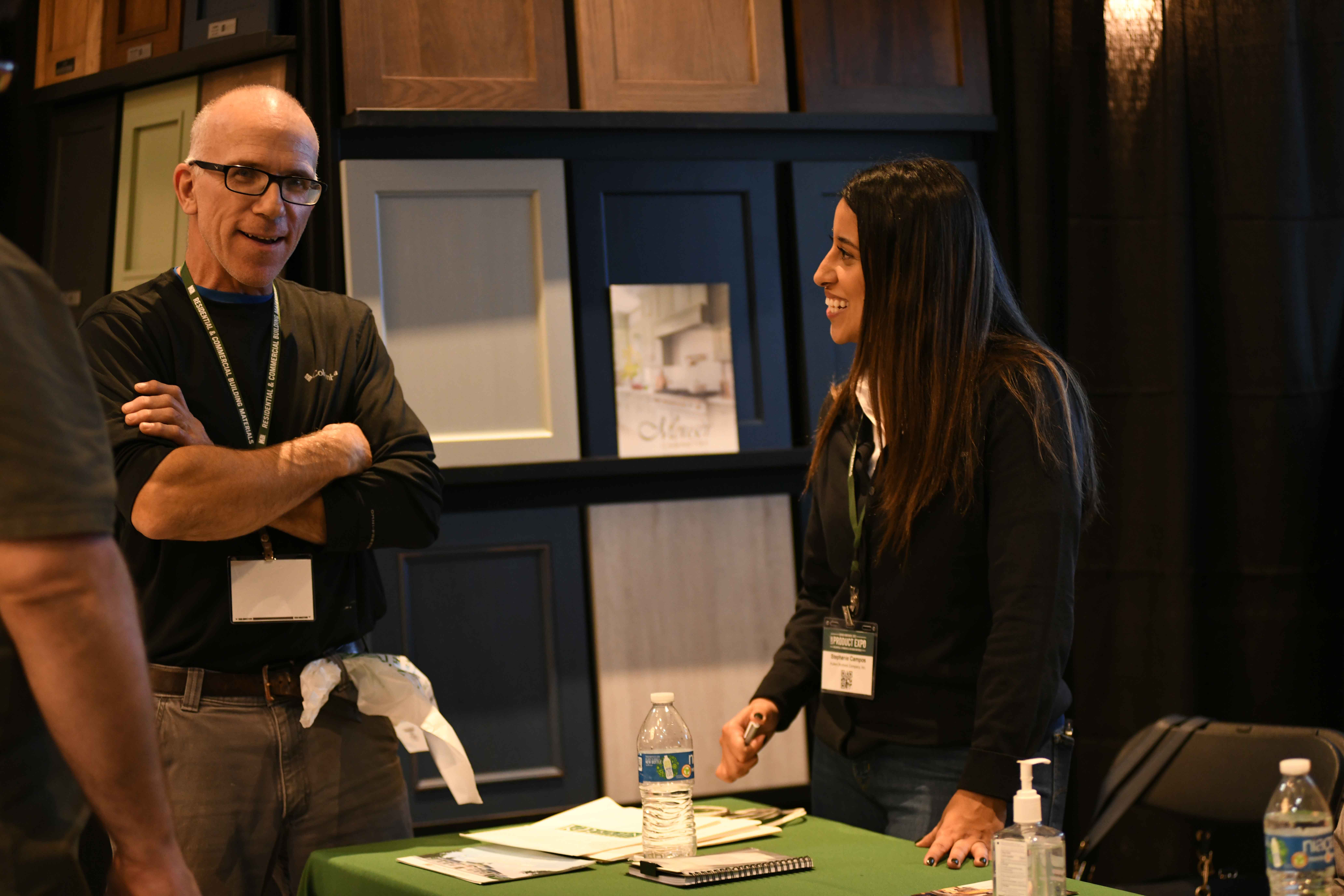 Kuiken Brothers Cabinetry team offers a range of options from in-stock to semi-custom for a traditional or modern style home. All options were on display and our cabinetry sales team were on hand to discuss our jobsite consultation services.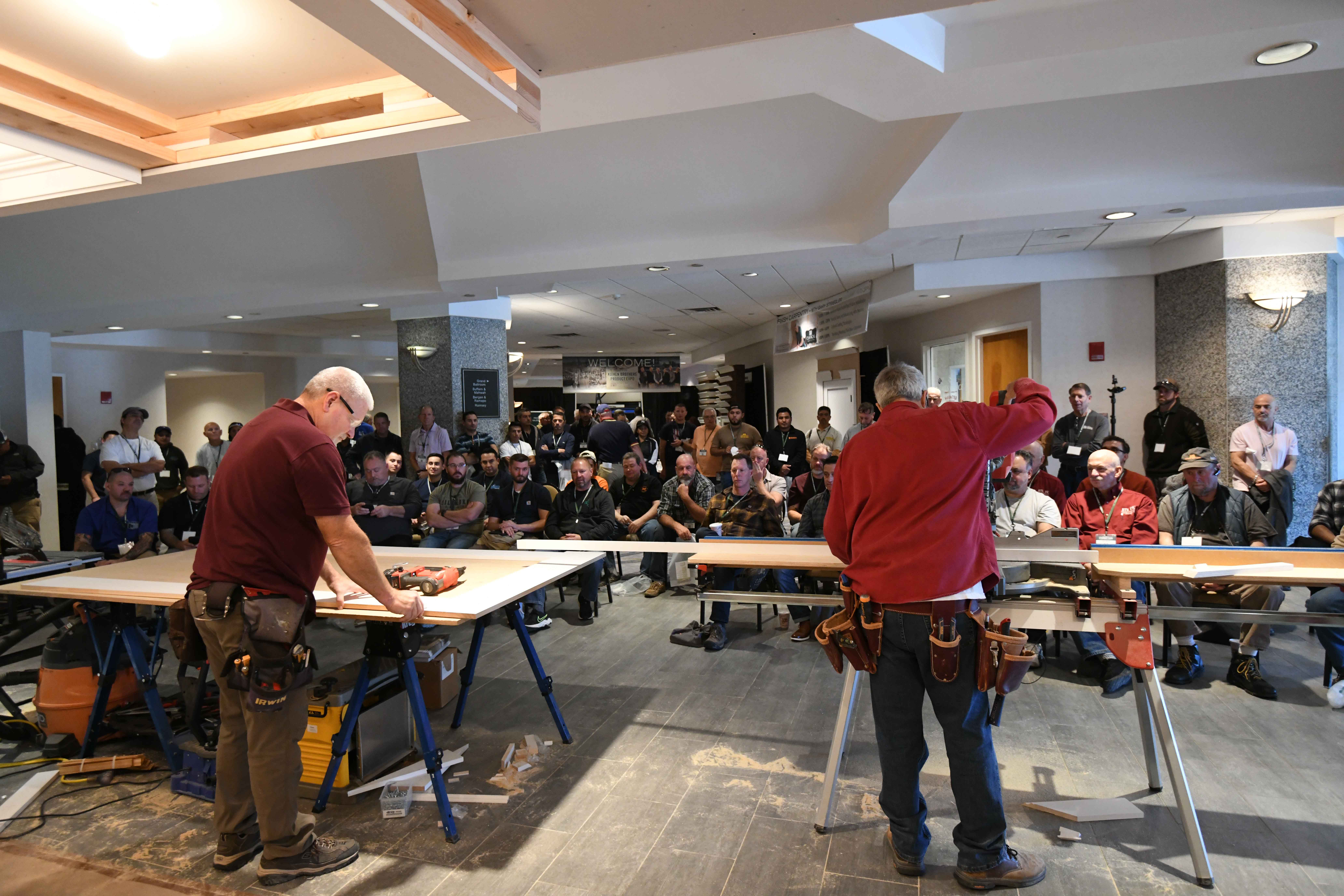 If you missed this event but would like to be involved in future events, make sure to register for our e-newsletter or follow us on bas we post the most current product updates and events. If you have any additional questions about Kuiken Brothers, please feel free to give us a call (201) 652-1000 or e-mail info@kuikenbrothers.com. We look forward to hearing from you!