Kuiken Brothers stock's a wide range of CertainTeed's NO-COAT drywall structural laminate drywall corner system. Whether finishing off-angles, archways, inside or outside corners, NO-COAT offers a complete corner system for every job. And with CertainTeed's tools and accessories, the application of NO-COAT corners is easier and more efficient.
SLAM Technology – A Breakthrough in Drywall Corner Finishing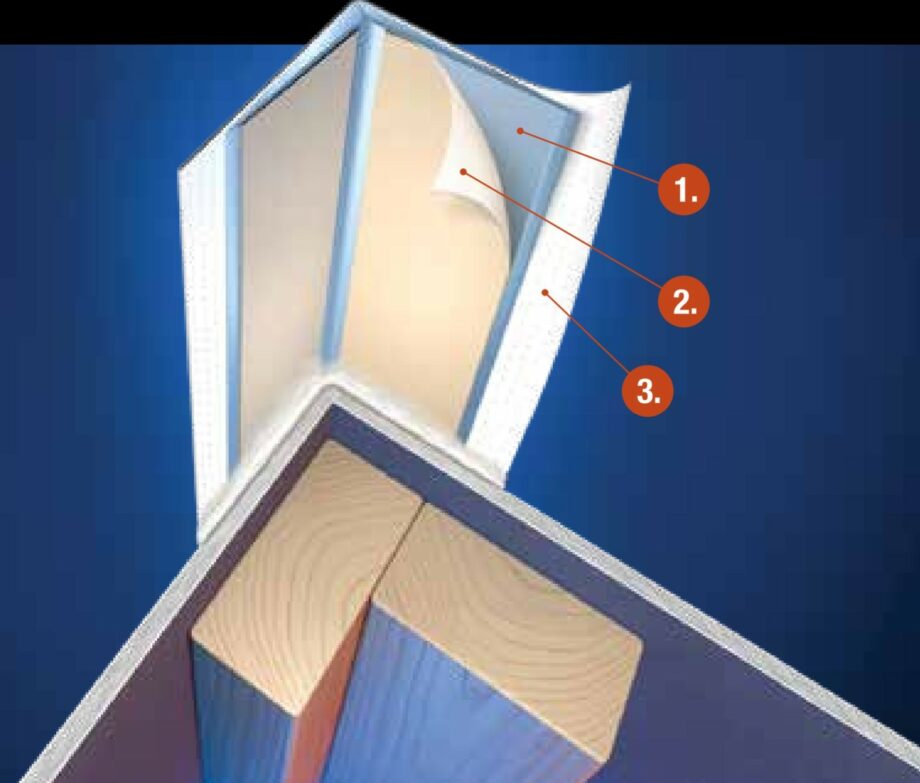 NO-COAT's Structural Laminate (SLAM) Corner System actually becomes part of the structure. SLAM Technology integrates three key components that deliver superior strength and durability, flexibility, faster installation and dramatic bottom line savings.
Tapered High Strength Copolymer Core withstands sever impacts, nor will it rust, AND it requires less mud
Joint Tape permanently bonds corner to drywall with All-Purpose mud.
Formulate Surface Paper eliminates cracks, chips and peels, resists abrasion, and accepts any finish.
NO-COAT Flexivle Corners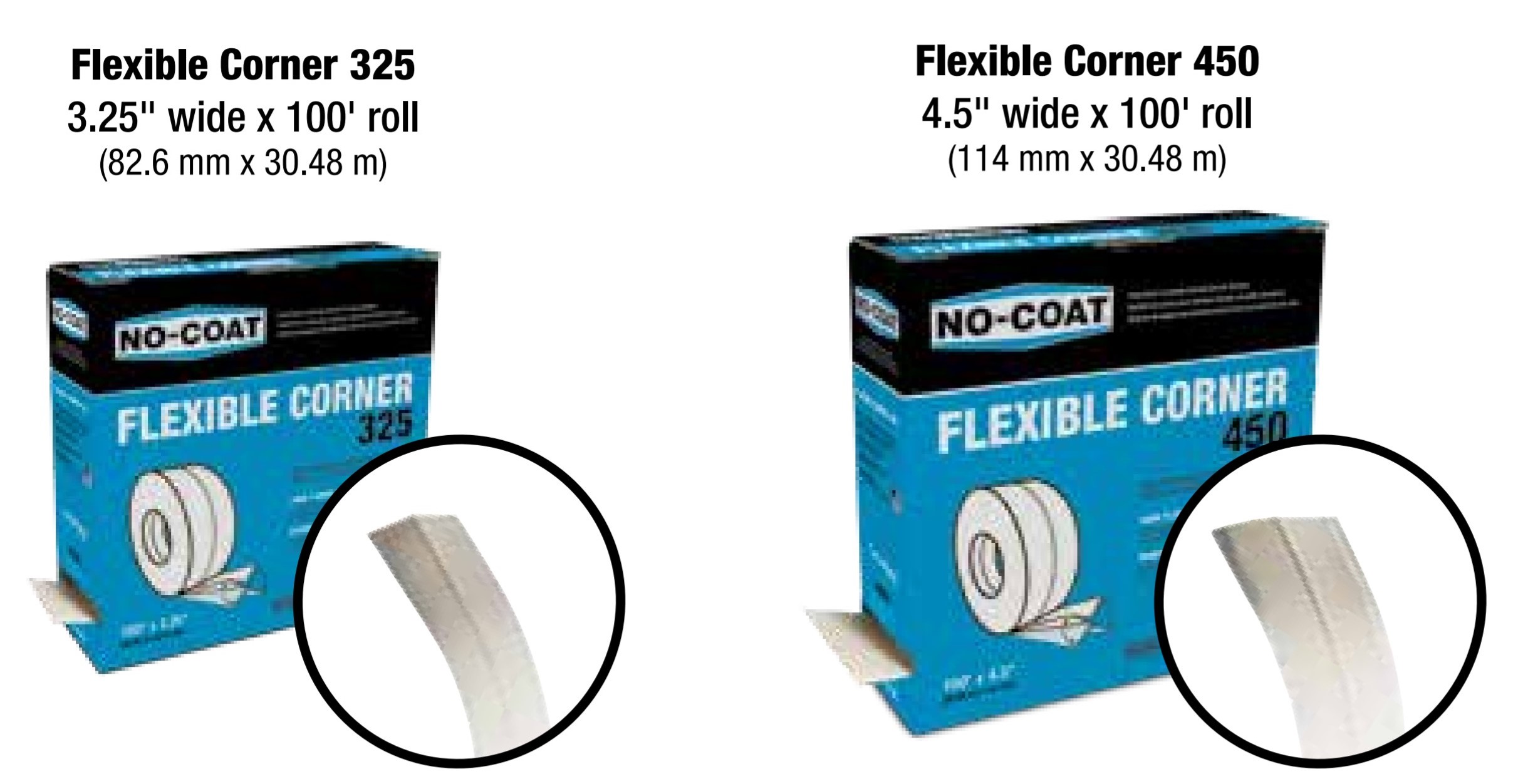 These flex roll products are ideal for off-angle applications, both short and long runs, long columns and soffits. Wide flange covers large gaps and poor framing. Built-in flexible hinge fits any inside or outside corner angle and creates crisp, straight lines.
NO-COAT STICKS
One of our best selling products, NO-COAT Sticks are made with our patented SLAM design. NO-COAT pre-cut stick lengths withstand severe impacts, settling and seismic movements without cracking, denting, chipping or peeling. Easy to install lengths deliver perfect corners in record time. Use the CertainTeed DOUBLE BARREL HOPPER and No-Coat Rollers to ensure high speed installs and the best results.

CertainTeed Tools
CertainTeed Tools allow for high speed installations and flawless results. The Double Barrel Hopper is set up for all angles, all the time. Install off-angles, inside 90s, bullnose and outside 90s in record time. The Rollers press corners firmly and accurately into place, creating an absolute bond to the drywall.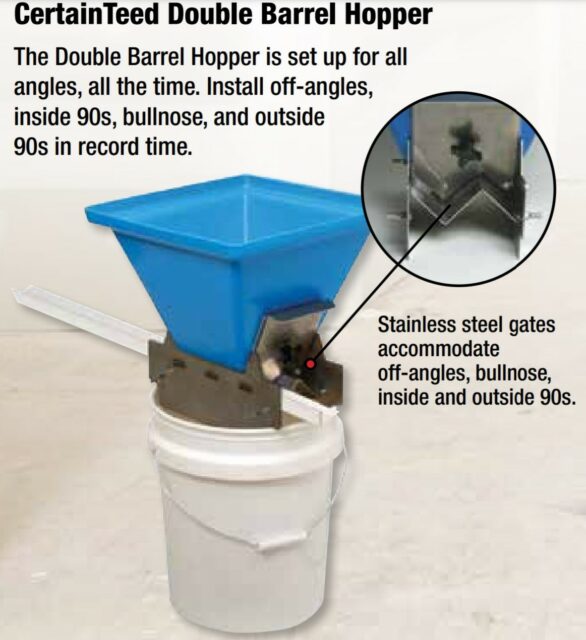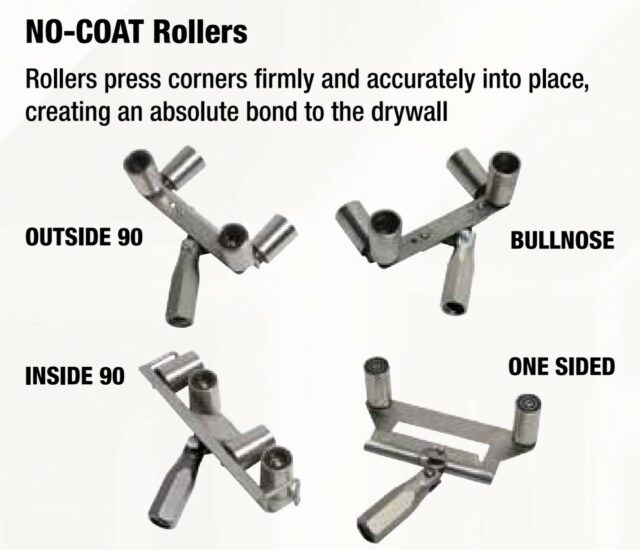 If you would like more information on CertainTeed's NO-COAT Drywall Corners now in-stock at Kuiken Brothers , please Contact Us (201) 652-1000, or take a moment to complete the Contact Us Form a Kuiken Brothers Sales Representative would be happy to follow up with you!