WE'RE BACK! After a 4 year hiatus, Kuiken Brothers LIVE Product Expo, one of New Jersey/ New York's premier residential and commercial building material expositions is coming back in 2022.
Kuiken Brothers will be hosting our 12th LIVE Product Expo on Thursday November 3, 2022 at the Sheraton Crossroads in Mahwah, NJ.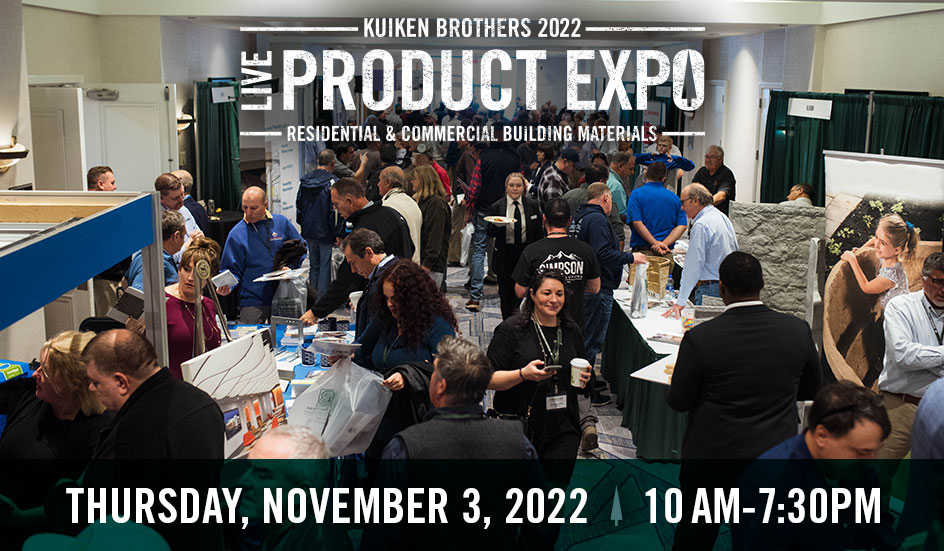 Each year we attract ~1,500 of the region's premier builders, remodelers, architects and designers who value their craft and are looking for ways to set their businesses apart from their competition. This is a great opportunity to make connections with the Kuiken Brothers team and see the strong relationships we have with some of the country's premier manufacturers. Hands-on building and installation clinics and architect AIA continuing education courses are peppered throughout the day. We always have a few special guests up our sleeves, so make sure to register today!