The prevention of water intrusion is essential for the longevity of your projects. Kuiken Brothers stocks a wide range of options to help prevent water from accessing the interior of your projects through openings in the window and door assembly areas. We stock options to effectively protect ledger boards as well as the framing joists which will seal around any screw penetrations.
GTapes (BK line)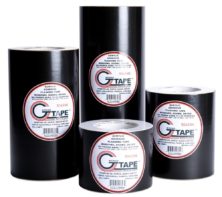 Nichigo G-Tape Acrylic Flashing Tape features advanced backing substrate for exceptional performance in the most extreme environments. It maintains ultra high performance in all temperatures, is hand tearable and releases from face/face contact with no loss of adhesion. It is also repositionable once applied initially, but will virtually lock into place shortly after. Kuiken Brothers recommends this product as an excellent choice for joist protection for decks (new construction and resurfacing to close any previous nail penetrations).
Henry BlueSkin FortiFlash 365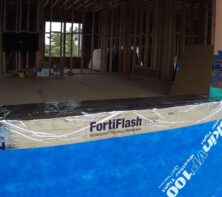 Waterproof Flashing Membrane. Get year-round protection against water intrusion with Henry FortiFlash 365. It performs it harsh environments, including extreme heat and cold, can be installed year-round, and will withstand UV radiation for a whole year. A metallized surface provides an aggressive barrier to moisture intrusion, and advanced adhesive technology means it will adhere where other flashings fail.
Tyvek Flex Wrap, Flashing Tape & Sealant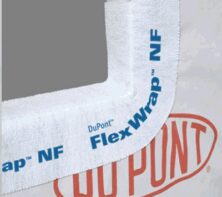 Kuiken Brothers stocks a complete offering of DuPont Tyvek flashing tape and sealant, including their Flex Wrap. Flex Wrap is a self-adhering butyl flashing that integrates with DuPont air and water barriers and is a one-step solution for keeping water from seeping through window and door sills.
Grace/ Vycor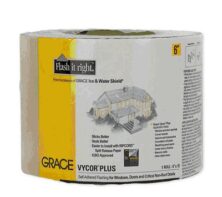 Grace Vycor Plus Self-Adhesive Flashing is perfect for deck-to-wall intersections & provides superior protection against water, air and moisture infiltration in window and door openings and other flashing areas. It is designed to work in severe winter climates, milder climates, and in coastal areas where wind driven rain is common. Grace Vycor Plus is ideal for sealing joints, seams, holes, and other unwanted openings in wall sheathing systems. It is 25 mil thick available in 75′ rolls in widths of 4″, 6″, 9″ and 12″.
Zip System Stretch Tape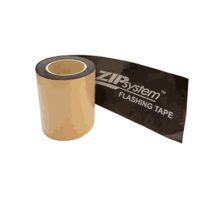 Quickly flash tricky areas without piecing tape segments together. ZIP System stretch tape uniquely stretches in all directions to easily fit sills, curves and corners with a single piece. Made of a high-performance composite acrylic, ZIP System stretch tape conforms to challenging applications and locks out moisture even over mismatched surfaces.
Zip System Flashing Tape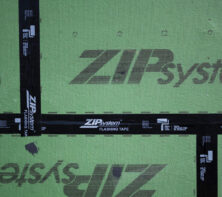 ZIP System flashing tapes are not your average industrial tapes. Made with advanced acrylic adhesion specially formulated for application over a wide temperature range, ZIP System tapes are pressure-activated to create a powerful bond that gets stronger over time. When used as part of a ZIP System building enclosures system, they are covered under a 180-day Exposure Guarantee and 30-year limited warranty.
Fomo Handi-Foam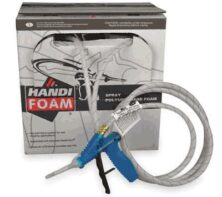 This spray polyurethane foam insulation kit is creates a continuous air barrier to effectively insulate spaces with large gaps in the surface. This leads to lower heating and cooling expenses as well as an improved indoor air quality. It is a Class 1(A) fire rated foam that meets an array of building code requirements. When properly applied, this spray polyurethane foam insulation increases the energy efficiency in homes and buildings. This Handi-Foam spray foam kit is UL GREENGUARD Gold Certified. We stock kits that provide 105 and 205 board feet of coverage.
York Shield Copper Flashing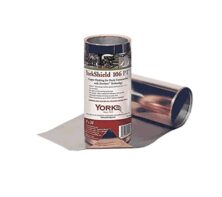 YorkShield 106 TS is a copper termite barrier solution, made of a single sheet of 2 oz. copper and a tough polymer layer, laminated with 100% rubber adhesive.
The copper is flexible, easily formed on-site and the rubberized laminate offers excellent protection from the chemically-treated wood. Unlike aluminium termite shields, YorkShield 106 TS will not corrode or degrade when exposed to ACQ and other treatments.