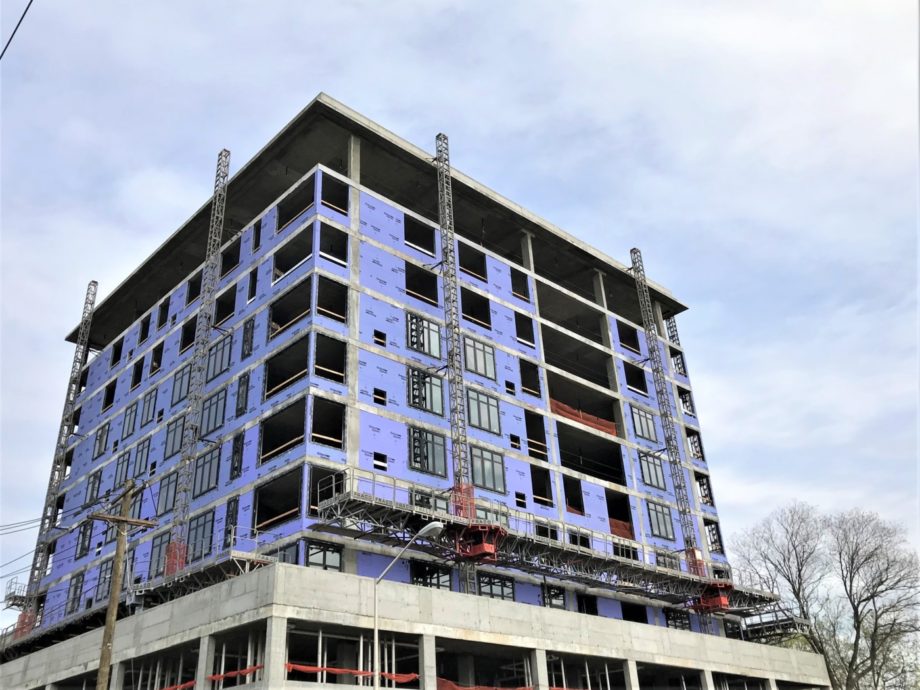 Kuiken Brothers stocks National Gypsum's eXP sheathing, which is a moisture and mold resistant gypsum panel designed for attachment to the outside of sidewall and soffit framing as a water resistant underlayment for various exterior materials.
Check out this short video overview:
eXP Sheathing is manufactured with an enhanced moisture and mold resistant core and facer. The facer is composed of a coated fiberglass mat with PURPLE color which provides superior weather resistance capabilities. It is produced in 1/2″ and 5/8″ thicknesses, 4′ wide in 8′, 9′ and 10′ lengths. eXP Sheathing is lightweight, scores and cuts easily, and is specially coated on the front, back and sides for easy handling.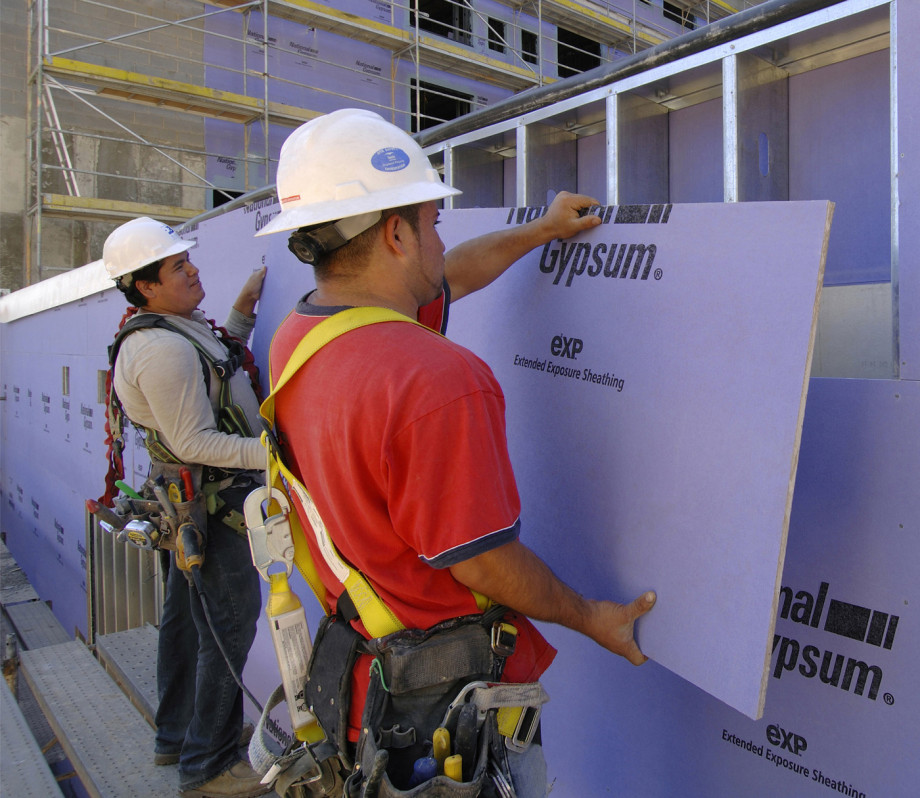 Basic Uses
eXP Sheathing can be used in both wood and metal stud construction to provide fire resistance, weather protection and to add to structural strength. eXP Sheathing can be used as a substrate for various air and water resistive barriers including building wraps, self-adhesive membranes and liquid applied coatings. It can be used as a component in curtainwall or Exterior Insulated Finish Systems (EIFS), and under various exterior finishes such as metal, vinyl, wood or fiber-cement siding; brick/stone veneer, or conventional stucco.*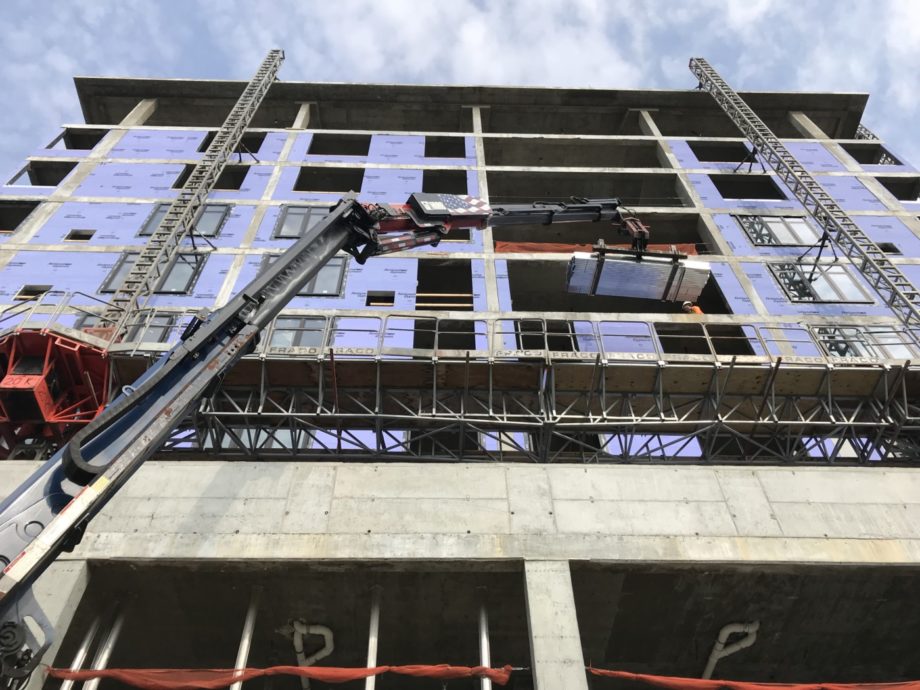 The 5/8″ eXP Fire-Shield® Type X gypsum panel can be utilized for exterior fire-rated wall and soffit assemblies.
Advantages
Manufactured to meet ASTM C 1177 ("Standard Specification for Glass Mat Gypsum Substrate for Use as Sheathing").
Will withstand up to 12 months of exposure to typical weather conditions, subject to terms, conditions and exclusions of National Gypsum's Limited Warranties. (Click here for warranty)

Resists the growth of mold per ASTM D3273 with a score of 10, the best possible score.

Superior water resistance which does not impede vapor transmission.

Dimensionally stable under changes in temperature and relative humidity and resists warping, rippling, buckling and sagging for a flat and even substrate.

Noncombustible material.

No special tools or fasteners required for installation.

Approved for inclusion in specific UL fire-rated designs.

Can be scored and snapped to exact size without sawing.

Coated fiberglass mat on face and back for easy handling.

Ideally suited for soffit applications.

Suitable for radius applications.
If you would like more information on National Gypsum Purple Board for one of many applications, feel free to give us a call, fill out our Contact Us Form, or visit us at one of our locations in NJ & NY. One of our sales representatives will follow up with you right away. We look forward to working with you on your next project.