Highest Quality Inputs
Not all composite materials are created equal. The fiberglass used in Marvin windows and doors is made with lineal fiberglass and thermoset plastics. This is what sets Marvin fiberglass apart from composites made with sawdust, vinyl, and other low-cost materials.
The high percentage of lineal fiberglass in Essential, Elevate, and Modern products contributes to the long-term performance. Because of the high concentration of glass, Marvin fiberglass expands and contracts very little regardless of the changing temperatures. This stability means fiberglass windows and doors are less likely to experience seal failures, leaks, and stress cracks

Strength
Ultrex fiberglass is 8x stronger than vinyl and 3x stronger than vinyl/wood composites. Marvin high-density fiberglass flexural strength equals the strength of aluminum
Fiberglass frames and sashes are less likely to bend and twist helping protect the structural integrity of your home
Fiberglass is incredibly rigid which makes it highly impact resistant and capable of standing up to everyday wear and tear, especially in extreme weather conditions
Because of their strength, fiberglass frames and sash are typically narrower than other types of frames but are still able to meet the structural performance requirements. More streamlined frames and sashes create an uncluttered aesthetic with less frame, more glass, and bigger views

Superior Process  
Ultrex and Marvin high-density fiberglass are created through a process called pultrusion. Unlike extrusion, where material is pushed through a die, pultrusion pulls material through. The pulling versus pushing action makes it possible for long, lineal glass fibers to become embedded and highly concentrated in the fiberglass as it is pulled through a die. This high concentration of glass fibers results in superior strength. It also contributes to the exceptionally smooth and durable finish.
A Finish That Lasts
Marvin fiberglass offers a premium, smooth finish – unlike rough textured finishes on some competitive composite products.
Ultrex features an acrylic finish that is bonded to the fiberglass through a proprietary process. The Ultrex finish protects against fading, chalking and gloss retention. The finish is AAMA 624 verified which means it has undergone rigorous tests that simulate the difficult conditions a finish can encounter throughout the life of a window or door
The Marvin high-density fiberglass finish is baked on at extremely high temperatures resulting in a finish that exceeds a high-quality aluminum car paint. The high-density fiberglass finish is currently undergoing the AAMA 625 verification process
What is the Difference Between Fiberglass and Vinyl Windows?

Ultrex and Marvin high-density fiberglass are fundamentally different materials than vinyl with entirely unique properties. Fiberglass is a much stronger material than vinyl due to the base materials that make up fiberglass as well as the process by which fiberglass is created. Fiberglass is significantly more resistant to expansion and contraction, dents or cracks, making it a far more resilient material for windows and doors. In short, it's able to stand up to daily wear and tear better. Vinyl has a hard time standing up to extreme temperatures, which can weaken the integrity of a window or door, making it more susceptible to water leaks, poor window seals, and overall loss of shape and energy efficiency. Fiberglass is as strong as steel, making it a superior material for building strong, durable windows and doors. Fiberglass is also more fade-resistant and able to handle high temperatures, which is why it is available in darker colors. Contact your dealer to learn more.
How Much Do Fiberglass Windows Cost? 
There are many factors affecting the cost of fiberglass windows and doors. The size of the windows, for example, directly affects the final cost. Consider, though, that fiberglass windows and doors last, on average, 38 percent longer than vinyl windows*. When considering Marvin products, it is important to note that there is no "good, better, best" model for window options and cost structure. All Marvin windows are manufactured with rigorous standards, including fiberglass windows. Contact your local Marvin dealer to obtain an estimate on fiberglass windows for your next project.
Ready to start Choosing Your Marvin Windows? Visit a Kuiken Brothers' Showroom Today!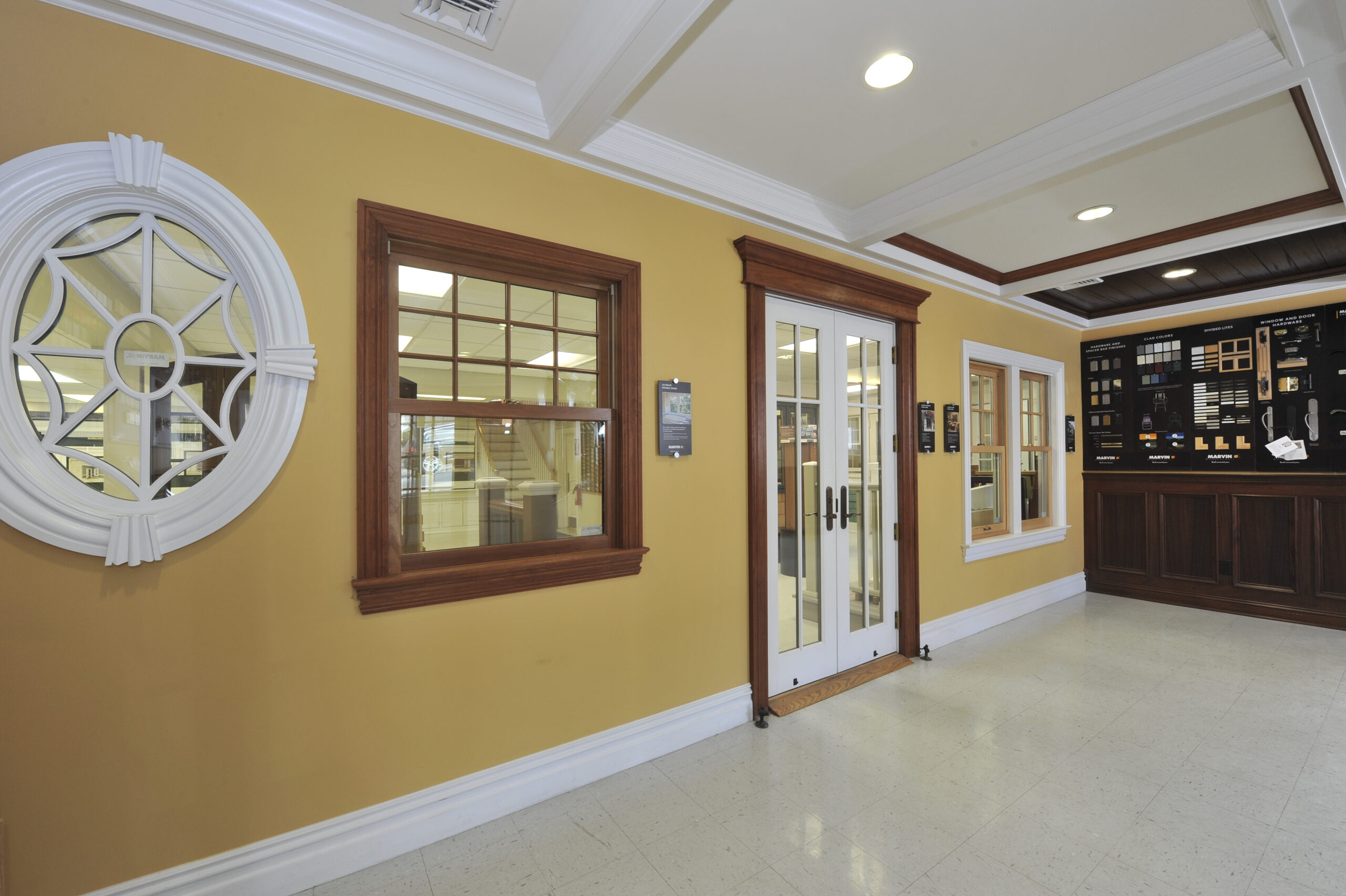 Kuiken Brothers showrooms were built to be an extensions of our builder, remodeler, architect and designer customer's business. Featuring inspirational, lifestyle installations, our Showrooms are the ideal location to meet with clients in advance of a project where a number of major decisions can be made. The staff at Kuiken Brothers is happy to walk you through the options that are readily available from our inventory, and supported by a local business should anything come along.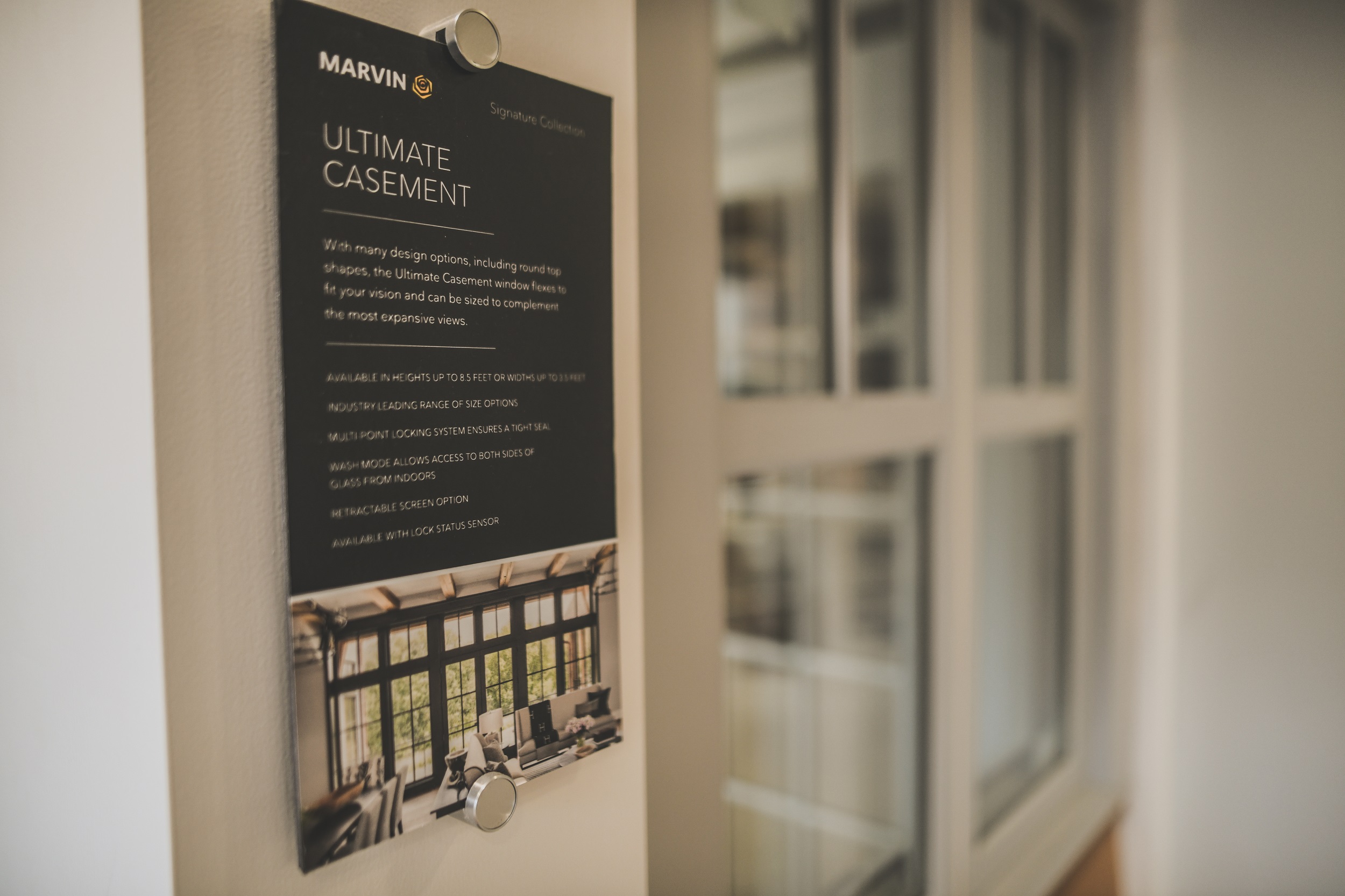 When you enter a Kuiken Brothers Showroom you will not find a hard sell from our sales team. We are on-staff to provide a relaxing, consultative environment for you and your clients. We will guide you through our showroom and answer and questions you may have. Please visit us at your convenience. While appointments are not required, we do recommend that you contact us in advance so that we are able to provide you with a personalized experience.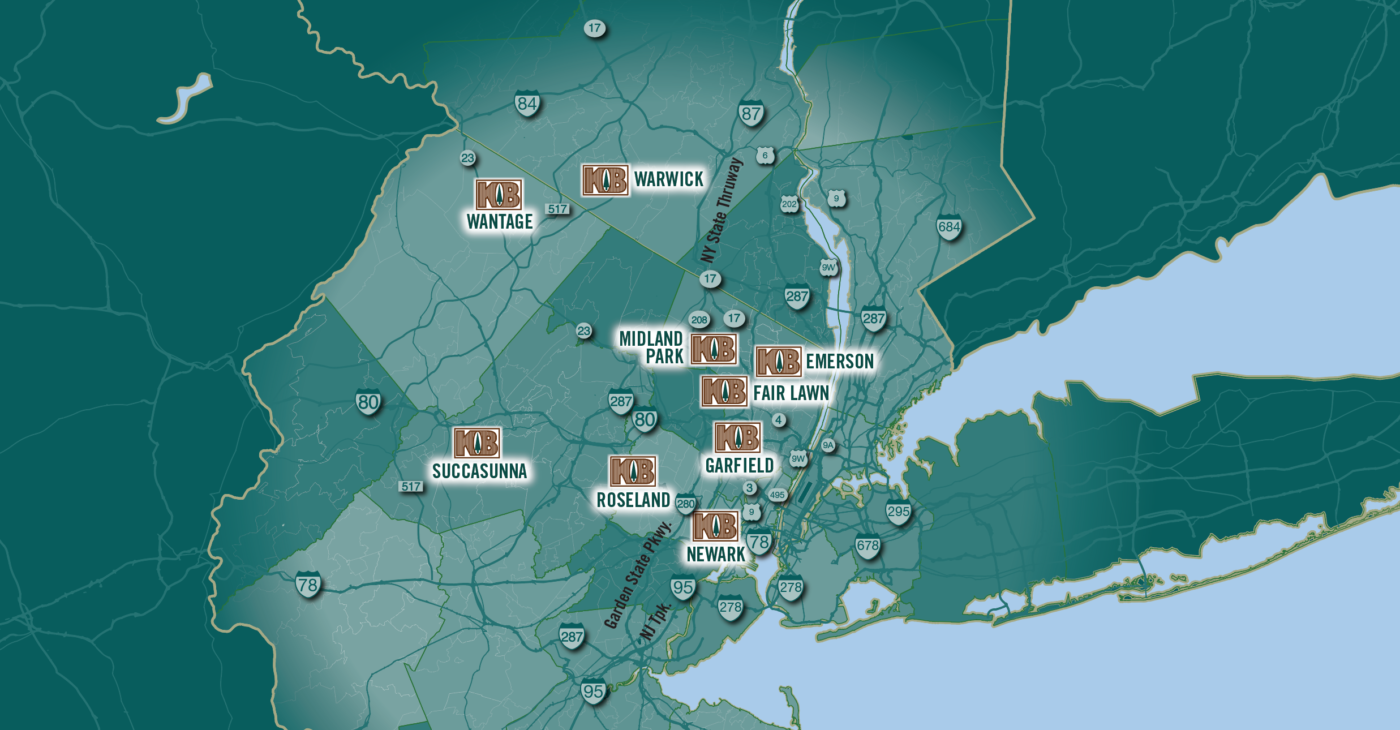 We hope to see you soon, whether you are looking for inspiration for your dream project, or right in the middle of a project and need to make quick product decisions and selections. We hope to see you soon!
Find a Kuiken Brothers Millwork & Cabinetry Showroom Near You
Typical Showroom Hours*:
7am – 4pm Monday through Friday
8am – 12pm Saturday
Closed Sundays
Please feel free to call in advance to ensure a specific product that you are looking for is on display. Our showrooms are in close proximity to one another, so if one showroom does not have a specific product on display, chances are we can direct you to a local one that does. For a list of phone numbers, click here
---
Yes! Contact me to talk Marvin Windows & Doors.