All of this talk about deck and railing has really had me focused on that indoor/ outdoor transition recently, so rather than give you a complete overview on all of the features and benefits of the sliding and hinged patio doors available at Kuiken Brothers (Andersen, E-Series, Marvin), I thought that I would pull together some of my favorite pictures to help inspire you.  Each manfacturer offers something a little different, but at the end of the day, installing any of these patio doors or frenchwood hinged doors will instantly make your customers happy when you can extend their interior living space to the outdoors.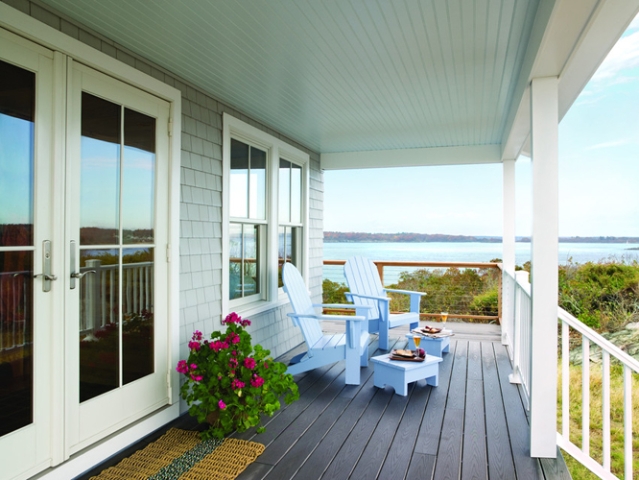 Above: ANDERSEN WINDOWS: Designed with traditional French door styling, our A-Series Frenchwood hinged outswing patio doors are available in one- and two-panel configurations.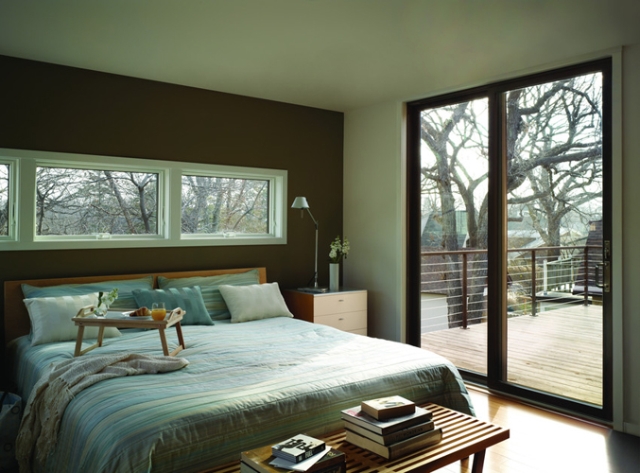 ANDERSEN WINDOWS: Adding a patio door that opens to a deck or balcony can give your bedroom the feeling of a master suite as well as exceptional light. Check out the CableRail in the background. What a nice clean look.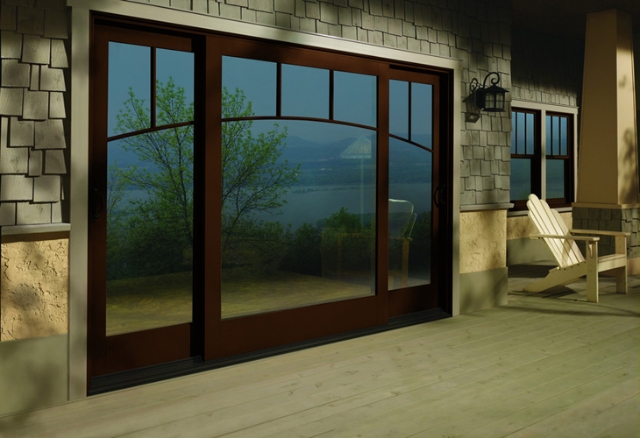 ANDERSEN WINDOWS: The three-panel configuration of the Andersen A-Series Frenchwood gliding patio door features outside panels that slide toward each other to open.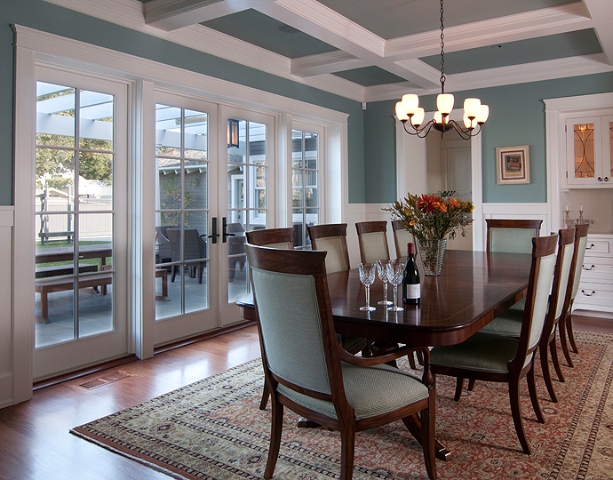 MARVIN WINDOWS: Ultimate Swinging French Doors are the perfect way to add elegant style to the formal dining room. The classic grille pattern and white finished interior complete any traditional look. The door's beautiful profile accentuates the interior with its grand appearance. The extra wide stiles and tall bottom rails make these doors a perfect fit for any traditional home, and offer an excellent view of your outdoor living space.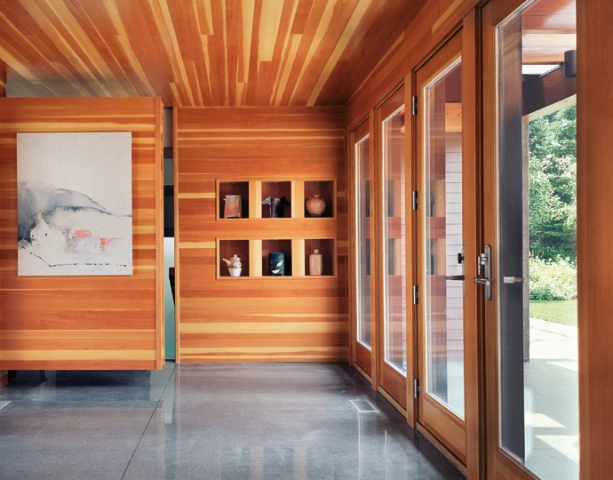 MARVIN WINDOWS: Unmatched in fit and finish, Marvin's timeless Ultimate Swinging French doors are a modern classic. Combining traditional design and expert Marvin craftsmanship, our energy-efficient Ultimate Swinging French doors feature endless design combinations to complement any space.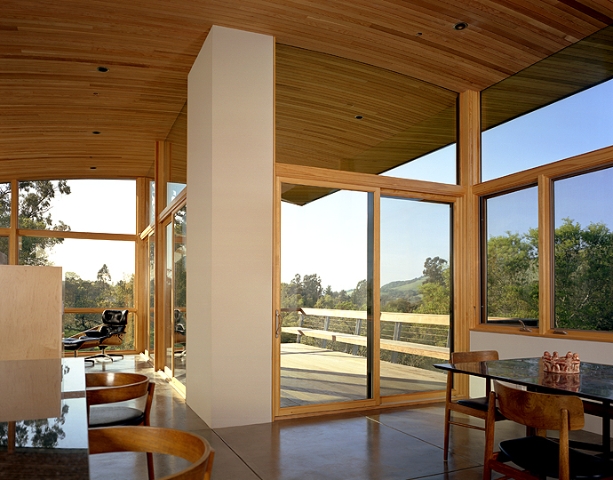 MARVIN WINDOW & DOOR: Marvin's contemporary doors open your entire home to the scenic outdoors. Marvin's Ultimate Sliding Patio door is all about maximizing the light in any room. The door's thin profile creates modern lines and the pine wood stain accentuates the contemporary architectural details.
Hopefully some of these pictures were inspiring, or even enlightening to you, letting you know some of the various options that are available to your client. So if you are working on a clients backyard deck and their patio door is looking rugged, or you can make suggestions on how installing one could make a huge difference to the overall design and layout of their home, pass along some of these photos and you may be able to stay on the project just a little bit longer.
If you have any questions about the sliding or hinged patio doors at Kuiken Brothers, please feel free to give me, Dan Hughes, a call (201) 705-5352 or send me an e-mail
dhughes@kuikenbrothers.com
. We look forward to working with you on your next project.