Therma-Tru's Tru-Guard Composite Edge for Fiber-Classic and Smooth-Star doors help to eliminate water absorption and enhances resistance to warp, rot, mold and wood-ingesting insects.
The composite edge is paired with a composite top and bottom rail with a fiberglass door skin to give six sides of composite protection.
Edge to Edge Composite Top and Bottom Rail
Tru-Guard Composite Engineered Stiles
Fiberglass Door Skin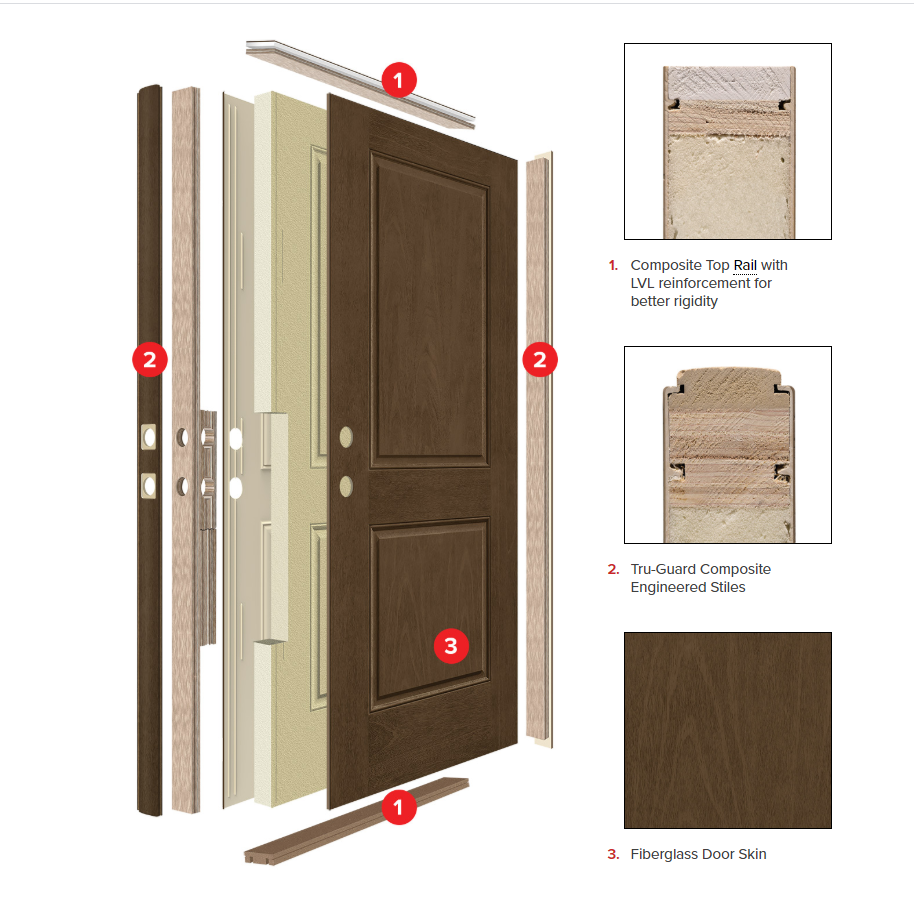 Kuiken Brother's millwork distributor, REEB Millwork offer's Tru-Guard as a standard option on all of their stock Fiber-Classic and Smooth-Star doors. The Tru-Guard composite edge matches the door skin for an improved aesthetic and a uniform look around all edges of the door.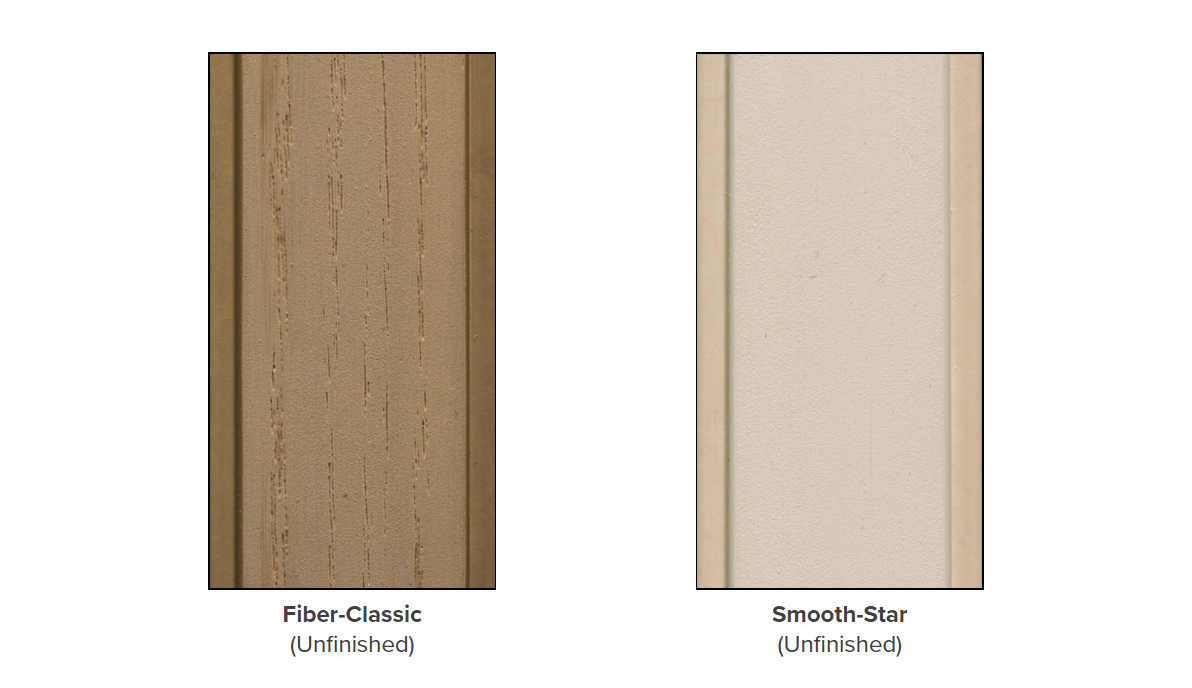 Tru-Guard adds a composite edge covering over the traditional LVL stile giving the same trusted performance with an additional layer of protection from the elements.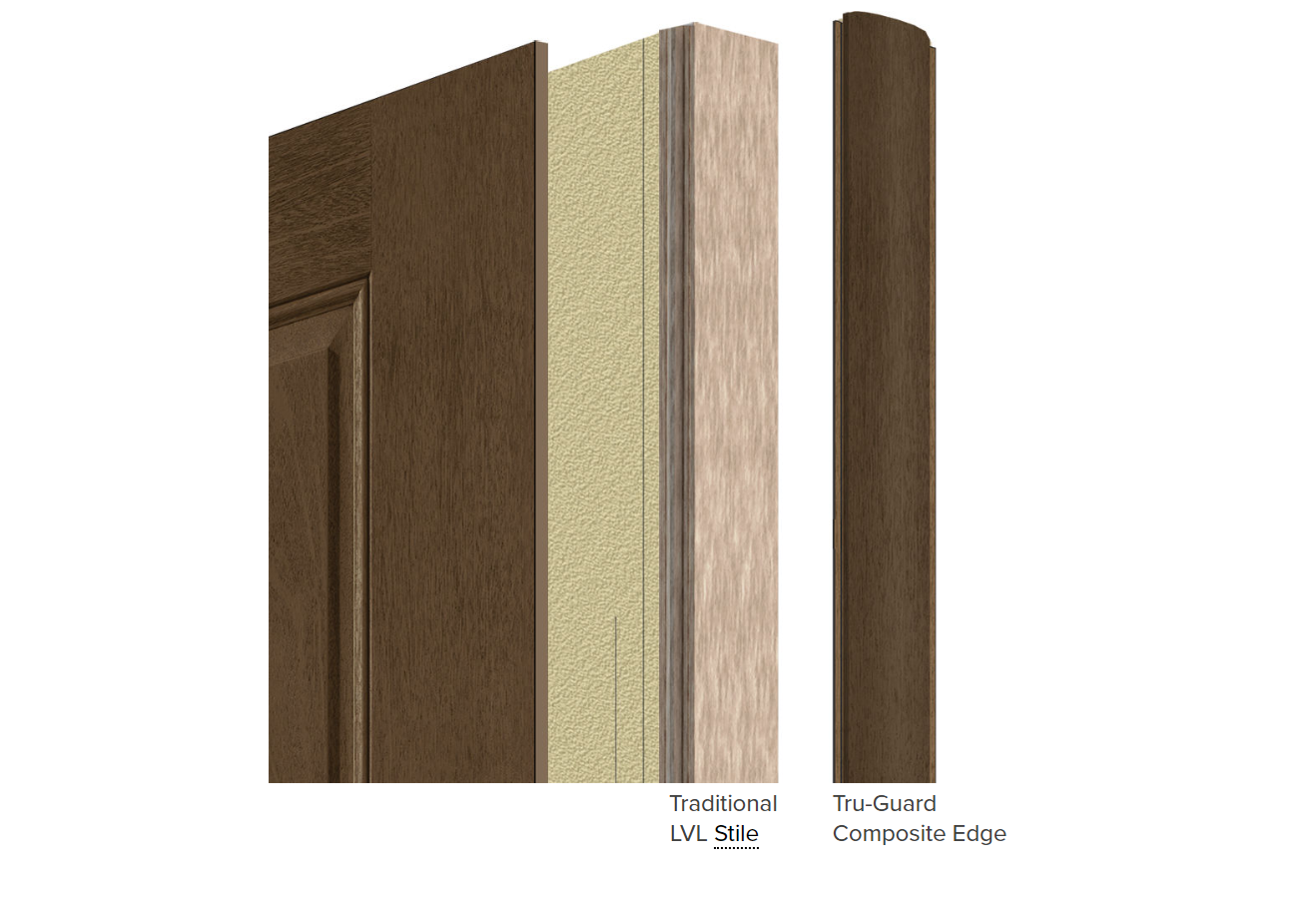 All doors with Tru-Guard feature an enhanced limited lifetime warranty.
If you're interested Therma-Tru Tru-Guard Doors for an upcoming project, contact the millwork experts at Kuiken Brothers by giving us a call at 201-652-1000, or by completing the contact us form and a Kuiken Brothers representative will follow up with you right away.  Our showrooms are now open to the public and you are invited to stop by for final product selections.
About Kuiken Brothers Millwork Showrooms
Built with inspirational, lifestyle installations, Kuiken Brothers Millwork & Cabinetry Showrooms are the ideal location to meet with clients in advance of a project where a number of major decisions can be made. Allowing your clients to see, touch and operate a wide range of stock, semi-custom and full custom cabinets before they are installed creates a great space to help understand the clients goals, whether it is a price conscious project, or one that simply is required to achieve their dream and vision. This helps to set their mind at ease during the design phase, and simplifies the entire selection process.
No time to visit the showroom? Ready to get started? Well then hop on over to our Contact Us page and complete the on-line form. Tell us a little bit about your project in the Comments/ Questions field and we will have a Kuiken Brothers representative follow up with you right away. We look forward to working with you on your next project!