As a remodelor or contractor, assisting your customers in selecting an exterior door has become more difficult over recent years. There are so many door choices and glass choices. Customers want to customize their look without killing their budget and they want to review all of the available options.
One aspect of exterior doors that is becoming more important every year is the amount of privacy a new door will afford your customers, while still maximizing the natural light available. And more and more customers are choosing glass that is not so ornate, choosing a door with a lot of glass, but without all of the decorative elements.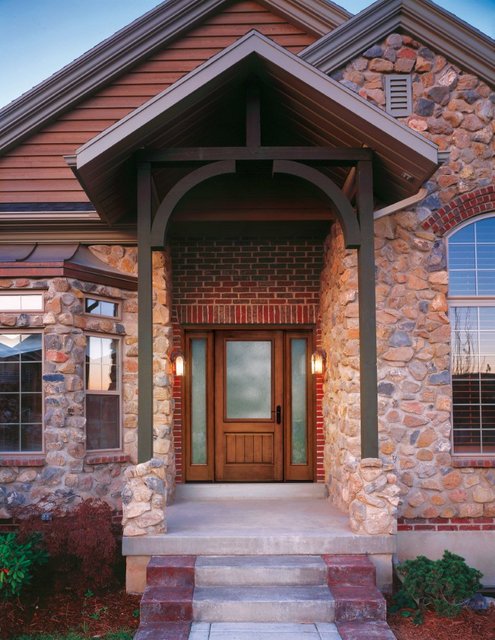 Therma Tru, the leading fiberglass door manufacturer, is introducing a new line of privacy glass that will be available in most of their popular sizes and designs in 2012. So, if you have a customer that wants a door with ½ or ¾ glass panels, but insists on some privacy, Therma Tru can accommodate their needs. This new line features four different and unique privacy glass appearances.
Additional features and benefits include:
Maintains maximum privacy while letting natural light into the home.
Available at affordable price points in 26 unique sizes to fit doors and sidelites in every collection.
Triple-pane glass construction for reduced outside noise and increased energy efficiency.
ENERGY STAR® qualified rating.
Available in Impact-rated options, and with external lite dividers, for select door styles.
For more information, visit Therma-Tru Doors
Kuiken Brothers has new displays on order to assist you and your customer in making the best privacy choice for their home. You can look for these exciting new options at all of our Kuiken Brothers locations this summer, and while you're at it, check out the exciting remodeling projects taking place at our Emerson and Midland Park showrooms.
If you have any questions, please e-mail me, Dan Hughes, at dhughes@kuikenbrothers.com and call me direct at 201-705-5352.