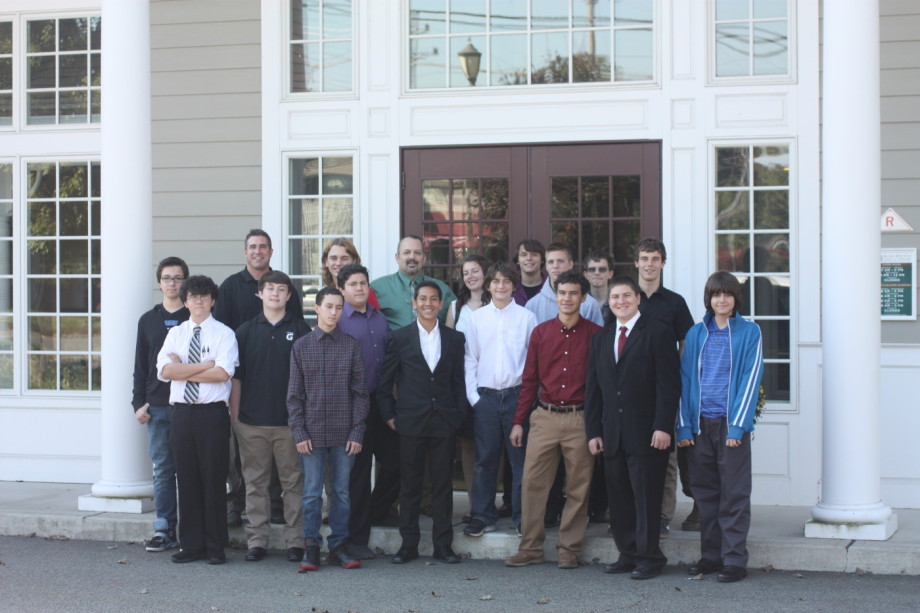 On October 2nd, 2013 sixteen students from Sussex County Technical High School in Sparta, New Jersey, visited Kuiken Brothers lumberyard and millwork showroom in Succasunna NJ. These students are enrolled in the four year Computer Aided Drafting (CAD) and Design Technology curriculum at the school.
During their visit the students learned about Kuiken Brothers 101 year old history and its role within the strategic partnership between architects, builders, manufacturers and the end consumer. The students then received a tour of the showroom where they explored the various window, door, decking and moulding options available from Kuiken Brothers. In addition, they met with cabinetry designers to learn more about the custom design process for kitchens.
At the conclusion of the showroom tour, the group then took a tour of Kuiken Brothers 16-acre lumber yard and received in depth knowledge of the inner workings of a retail and distribution center, with a focus on shipping and receiving materials, storing and inventorying, as well as working with customers at point of sale.
Sussex County Technical School stresses the importance of educating their students not only in the classroom but in real world challenges. Offering their students the unique opportunity to tour a lumberyard and showroom is a testament to that philosophy. Kuiken Brothers truly enjoyed their visit and values the opportunity to educate young aspiring professionals. If you are interested in learning more about Kuiken Brothers and taking a tour with your class or student organization, please feel free to contact us through our on-line Contact Form.
LBM Journal featured this story in their March 2014 publication- Check it out! "Paving the Way for the Future"
Make sure to check out the photo album of this event on Kuiken Brothers Facebook Page