State and Federal government has deemed the operations at Kuiken Brothers as essential to the continuity of local and community services. Our 9 locations in NJ & NY will continue to remain open. Please note, effective Monday March, 23, 2020, there will be new operating procedures in place at all Kuiken Brothers locations.
While we remain open for business, our number one priority is the health and safety of every single person that interacts with Kuiken Brothers. Please note the following changes:
Phone, e-mail or submit your orders through out website contact form. Once your order is ready our team will call, email or text when your order is ready for pickup or delivery.
Website Contact Form:
(will be forwarded based on proximity to location)
www.kuikenbrothers.com/contact
Emerson, NJ
(201) 262-6666
jwood@kuikenbrothers.com
Fair Lawn, NJ
(201) 796-2082
pcerne@kuikenbrothers.com
Garfield, NJ
(973) 772-0044
jsilva@kuikenbrothers.com
Midland Park, NJ
(201) 705-5301
mberger@kuikenbrothers.com
Newark, NJ
(973) 638-7200
rmoe@kuikenbrothers.com
Roseland, NJ
(973) 226-5700
kmangano@kuikenbrothers.com
Succasunna, NJ
(973) 968-7700
rlasky@kuikenbrothers.com
Wantage, NJ
(973) 875-5106
khynes@kuikenbrothers.com
Warwick, NY
(845) 986-2255
mwkuiken@kuikenbrothers.com
National Sales (Moulding)
(201) 652-1912
info@kuikenbrothers.com
We are discouraging anyone other than essential staff to access our stores and offices. Delivery of material is your best option and with our fleet of nearly 100 vehicles, we'll make it happen. If you need materials, we will delivery them. If you need to pick up material, please phone or e-mail the information in advance. We will pull the material and contact you when your order is ready. Our team will load your vehicle for you. We request that you remain in your vehicle until the material is loaded where you can then secure your load.
If you visit one of our locations, you will see strict measures in place to ensure your safety, and to assist in drastically slowing the spread of COVID-19. Please respect the necessity for these measures, and thank you in advance for your support and efforts to assist.
New Operational Procedures (Effective Immediately)
Hours of Operation
Monday – Friday: 7:00am – 4:00pm
Saturday & Sunday: Closed
All showrooms (Kitchen Cabinetry & Millwork) Closed to the public
Delivery
Drivers are not required to obtain signatures from customers at this time, however, if a customer is present our drivers will ask for receivers name and it will be printed on the delivery ticket. All delivery tickets are scanned for future reference.
Drivers will continue to take photos of all deliveries once dropped off on a jobsite.
Store/Office
If it is essential that you must enter our locations, please note that the following procedures will be implemented per CDC and other governmental agencies:
Sales Counters will have a 6' buffer between sales and customer area
If paying by credit card, a payment link will be e-mailed to you to reduce direct contact
Customers are encouraged to remain in vehicles. Please call or e-mail the addresses listed above and our team will process your order. Orders will be relayed to our operations team who will load your vehicle, or deliver to your jobsite if required.
Members Only – Online Pricing & Downloadable Invoices & Statements
Existing account holders (cash and charge customers) can request access Members Only to enhance your remote capabilities
Access to invoices, statement balances and quoting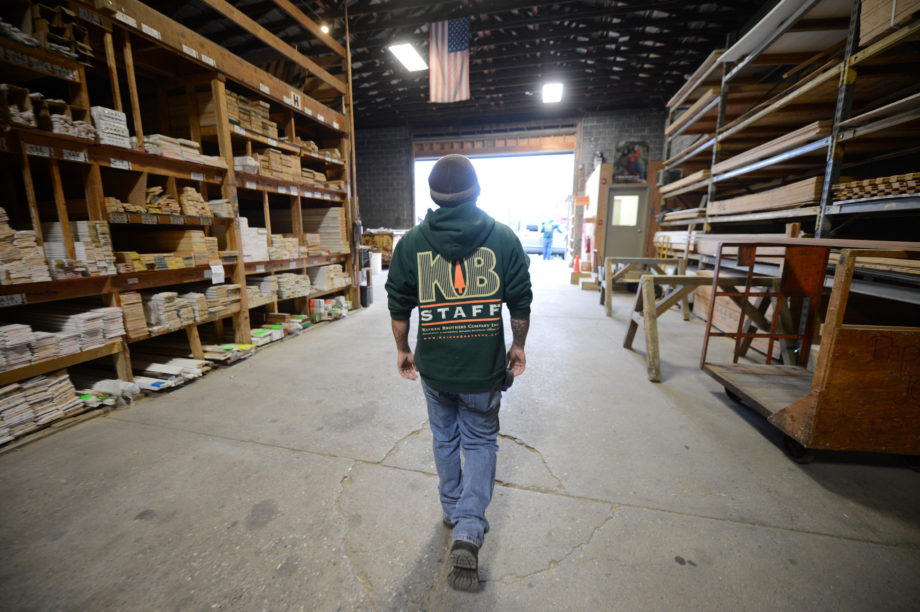 Our Cleaning Commitment
Our staff will routinely clean and sanitize all high-touch surfaces throughout the hours of operation.
We will be cleaning all day, every day
Routinely disinfect every touch surface
Yard staff must always be wearing gloves – required as per safety guidelines
By utilizing the technologies available to us, we hope to keep our community healthy, and productive. This is no doubt a challenge to our community, but as a community, we will see it through, together. Kuiken Brothers is here to help. Again, our yards and stores are all open for pick-up and delivery, however we encourage you to use the available technologies to limit in-person activity at this time.
To stay up to date on current communication on how COVID-19 Coronavirus is impacting our business, please consider:
Thank you,
Matthew D. Kuiken
Vice President of Operations
(201) 705-5367
mdkuiken@kuikenbrothers.com