Just over one year ago, Kuiken Brothers opened the doors of our ninth residential and commercial building materials facility in Newark, NJ. But we did not take the traditional route of acquiring an existing business or finding a vacant warehouse. Instead, we acquired a site which began in the 19th century as the nation's first smelting and refining operation (Ed Balbach & Son Smelting & Refining Works, the largest smelter in the US at the time) and most recently the US operation of an international company which focused on cashew nut shell liquid (CNSL) production.  With 10 acres and a rail line which ran through the property to Newark Bay, the site was the perfect location to expand our growing business.
When we acquired the facility in late 2016, the 10 acre property contained over 20 production and office-warehouse buildings. There were over 50 tanks, and miles of pipe and pipe bridging throughout. Many of the tanks and manufacturing equipment were dismantled, cleaned and restored and have been repurposed at other manufacturing sites around the world.  In total, over 1,350 tons of steel and 150,000 pounds of stainless steel were recycled. 10,000 tons of masonry was crushed and recycled for use onsite.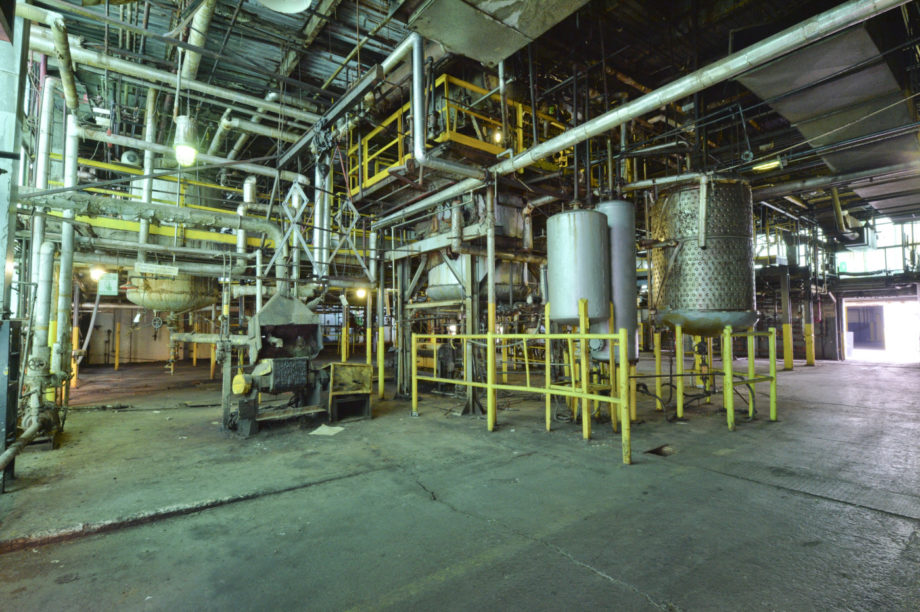 "By repurposing and recycling all of this material, we were able to save approximately 25% of the total cost to dismantle and demolish the site," according to Matt Kuiken, VP of Operations. "These savings allowed us to invest even more into the complete rehabilitation and renovation of the site to what it is today." The new site offers us the ability to provide local builders, remodelers and developers an unprecedented level of products and services.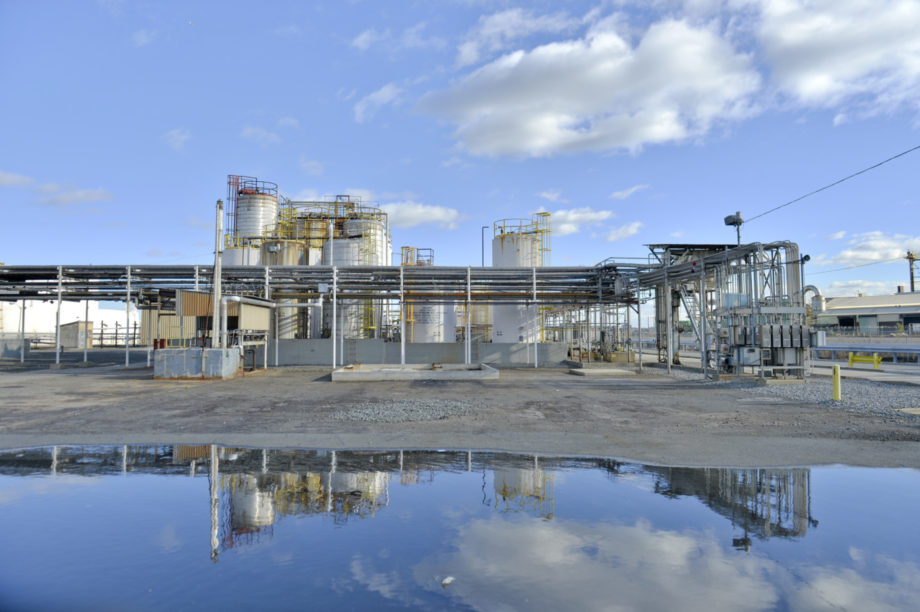 The 10-acre site now features nearly 115,000 square feet of total covered storage including 72,300 square feet drive-through warehouse with 9 loading docks, auto-racking for millwork (windows, doors, moulding), drywall, insulation, hardware and more than 42,000 square feet of exterior covered racking (storage sheds, cantilever systems) for lumber, plywood, panels, engineered lumber and decking. 1,700 feet of rail siding runs through the property to the waterfront which accommodates the direct shipment of lumber, plywood and drywall from the premier lumber mills and manufacturing facilities in North America.  Additionally, the site is situated on Newark Bay commercial waterfront with deep water berth access for future growth and logistics opportunities on the water.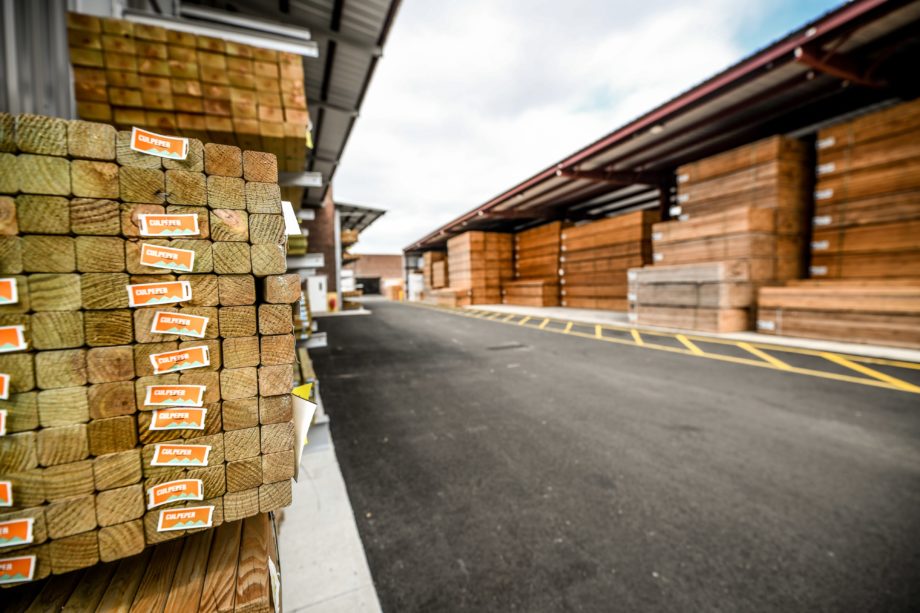 "Whether you are a commercial builder working on a multi-unit project or a residential contractor making improvements, we are committed to providing the highest quality building materials and customer service to meet the needs of building professionals of all sizes and homeowners in the region," Kuiken concluded.