When the time comes to install a new entry door, few doors can match the natural beauty of a real wood door. Wood doors are available in many species, many glass styles and in many cases can come unfinished or pre-finished from the factory (view Kuiken Brothers wood entry door options). However, one of the challenges with exterior wood doors has always been trying to find the best way to protect them from the elements. Rain, snow and the sun take a real toll on exterior wood doors. In order to protect the beauty of the wood and to ensure a long life-span, the finish must be maintained properly.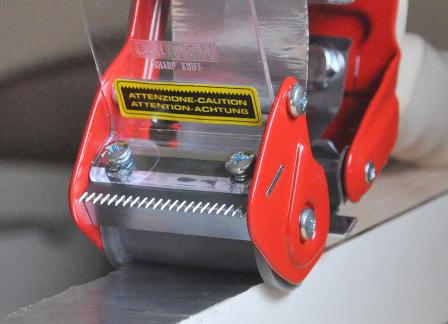 One especially difficult area to provide protection is the bottom of the entry door. Most wood doors have an effective weatherstrip system applied to them before they arrive at your jobsite, but has the bottom wood edge of the door been protected enough in case water gets past the weatherstrip? There has never been a good way to protect the bottom edge, until now.  Kuiken Brothers has access to a new door protection system available on all wood entrance doors from our millwork supplier Bridgewater Wholesalers (BWI). Take a look at the new Seal-Skin waterproof membrane.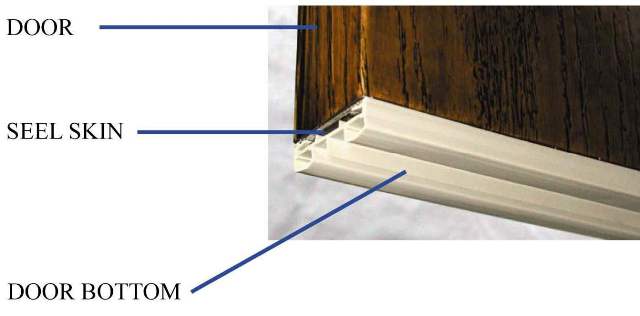 Seel-Skin is a factory applied, 5 mil aluminum foil backed barrier membrane with a transparent acrylic adhesive, U.L. Approved as Class "L" for low flammability.
The very low moisture vapor transmission rate makes SEEL-SKIN™ a great sealant.
The acrylic adhesive combined with the durable aluminum backing offers ideal properties for long serviceable life both indoors and out.
Performance range from -65°F to 300°F (-54°C to 150°C).
When a door bottom is installed, the membrane will self-seal around fasteners
If you are interested in more information on using Seel-Skin on your next entry door purchase from Kuiken Brothers, please send me an e-mail dhughes@kuikenbrothers.com or give me a call 201.705.5352. I look forward to hearing from you.