When you think of the island of Nantucket, you might picture tasteful cottages, unspoiled beaches and perhaps even a 20 foot great white shark menacing the entire island. When I think of Nantucket, I picture the harsh coastal weather that builders and architects have to consider when choosing building products that will last.
That environment and the need for products that will stand up to the harshest of weather conditions is the inspiration for the Nantucket Series of doors by Simpson.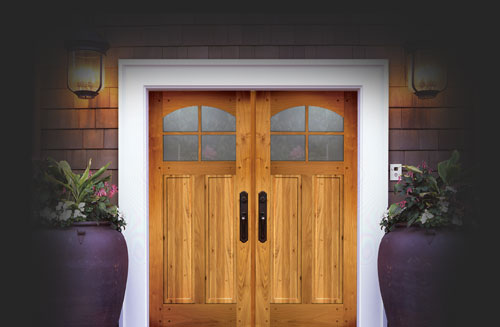 Simpson has always made doors that last, but the Nantucket Series offers exceptional performance. By combining a unique modified mortise-and-tenon construction technique along with 4 different weather-resistant wood species, Simpson has created a door that will retain its rugged beauty and last for years, regardless of what nature sends its way.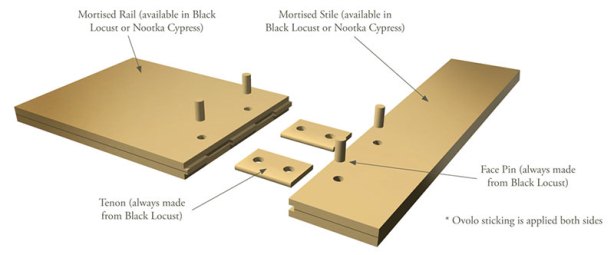 The Nantucket Series is available in beautiful Black Locust, one of the heaviest and hardest woods in North America. Black Locust is highly rot resistant and has been used for years in the toughest exterior applications.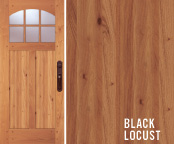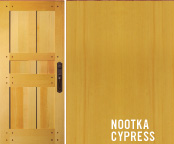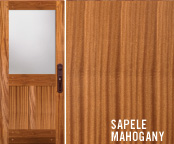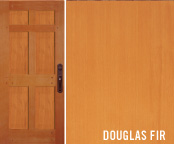 (Make sure to visit a Kuiken Brothers showrooms to see actual wood samples. Pictures always appear slightly altered when viewing on-line)
Also available is Nookta Cyprus, sometimes known as Alaskan Yellow Cedar, which offers great texture, uniform color and a straight grain. Sapele Mahogany is an African wood that is both durable and finishes well and with its brownish tones, will stand out in any fine home. Finally in the Natucket Series, is Fir. Fir offers fine grain with clean lines and a warm coloring. Fir also offers excellent stability and they finish well.
In all of the Nantucket Series doors, no matter the species, the tenon and face pins that literally lock the stiles and rails together, will always be made out of Black Locust for exceptional durability.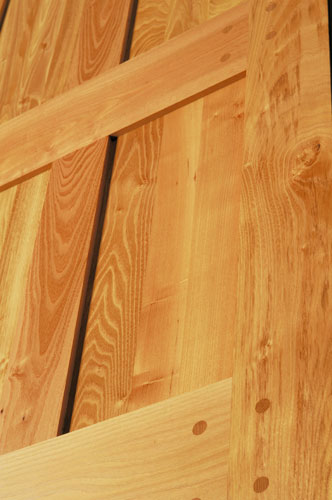 Simpson feels so confident in their new Nantucket Series, that they are offering extended warranties on them. Simpson is offering an incredible 10-year limited warranty on their Nantucket Black Locust, Nookta Cypress and Sapele Mahogany. Simpson will offer a 5-year limited warranty on its Nantucket Fir doors. And there are no overhangs required in order for the warranty to be in effect.
All of the Nantucket Series doors feature ovolo sticking and a two-piece laminated construction, so there are no veneers. These doors are solidly built and designed for the long haul.
We have Nantucket Series on display is several of our showrooms and will be adding more soon. If you would like to learn more about this or any other great door from Simpson, please feel free to contact your Kuiken Brothers representative, or please contact me directly at dhughes@kuikenbrothers.com or by phone at 201-705-5352.