Master Builder Brent Hull threw on the tool belt at our LIVE Product Expo and shared some practical ways to maintain proper scale and proportion with the help of our stock poplar Classical Moulding Collection.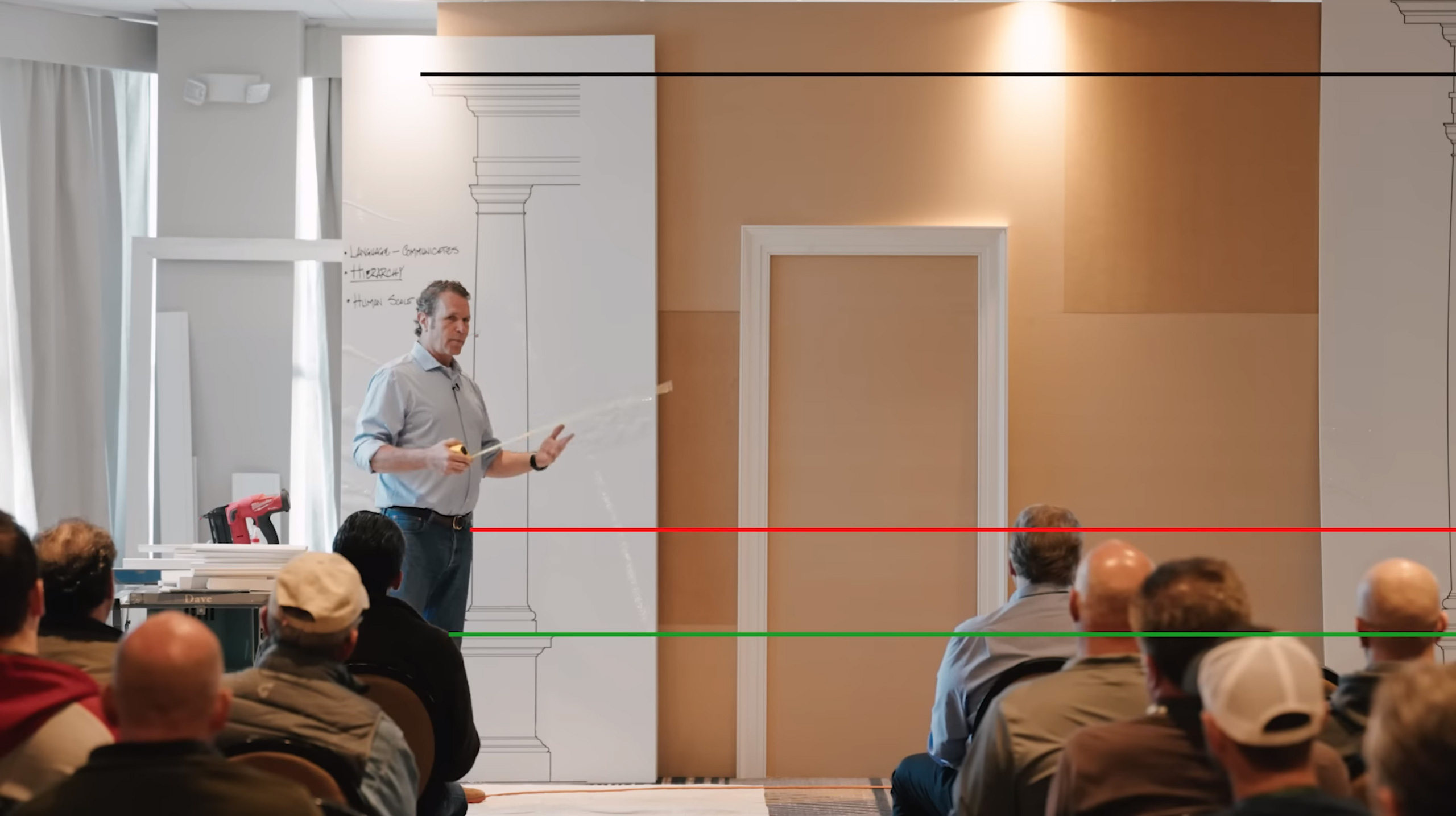 One topic that Brent brings up that always gets the audience riled up is the proper chair rail height within a room. Most people believe that 36″ is the standard, or that you measure the height of the chairs to be used in the room and install the chair rail at that height to help protect the walls. Brent is adamant that this is a flawed design detail and that we need to understand the ancient orders of scale, proportion and hierarchy to realize that we can create a beautiful space by setting your chair rail much lower. So what's the magic number for proper chair rail height? You'll have to watch the presentation to learn more!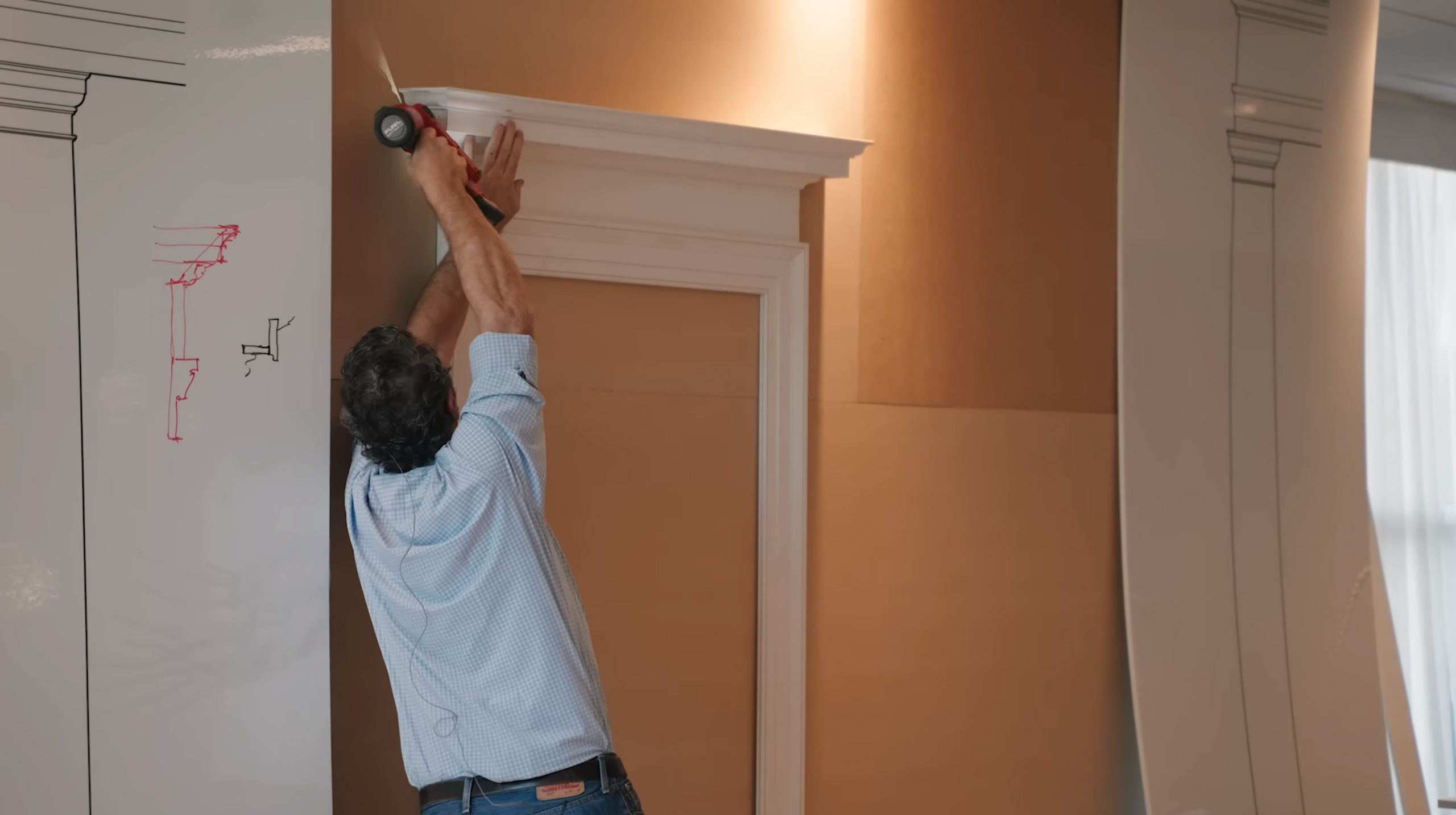 One of the more popular details was how to elevate your openings with an entablature. This build up starts with applying a 1x board directly over the casing, and then creating a crown combination of the KB336 and the cyma recta and cyma reversa options of the KB319 profile as a crown and bed moulding. Such a clean and classic look that will really take your trim packages to another level.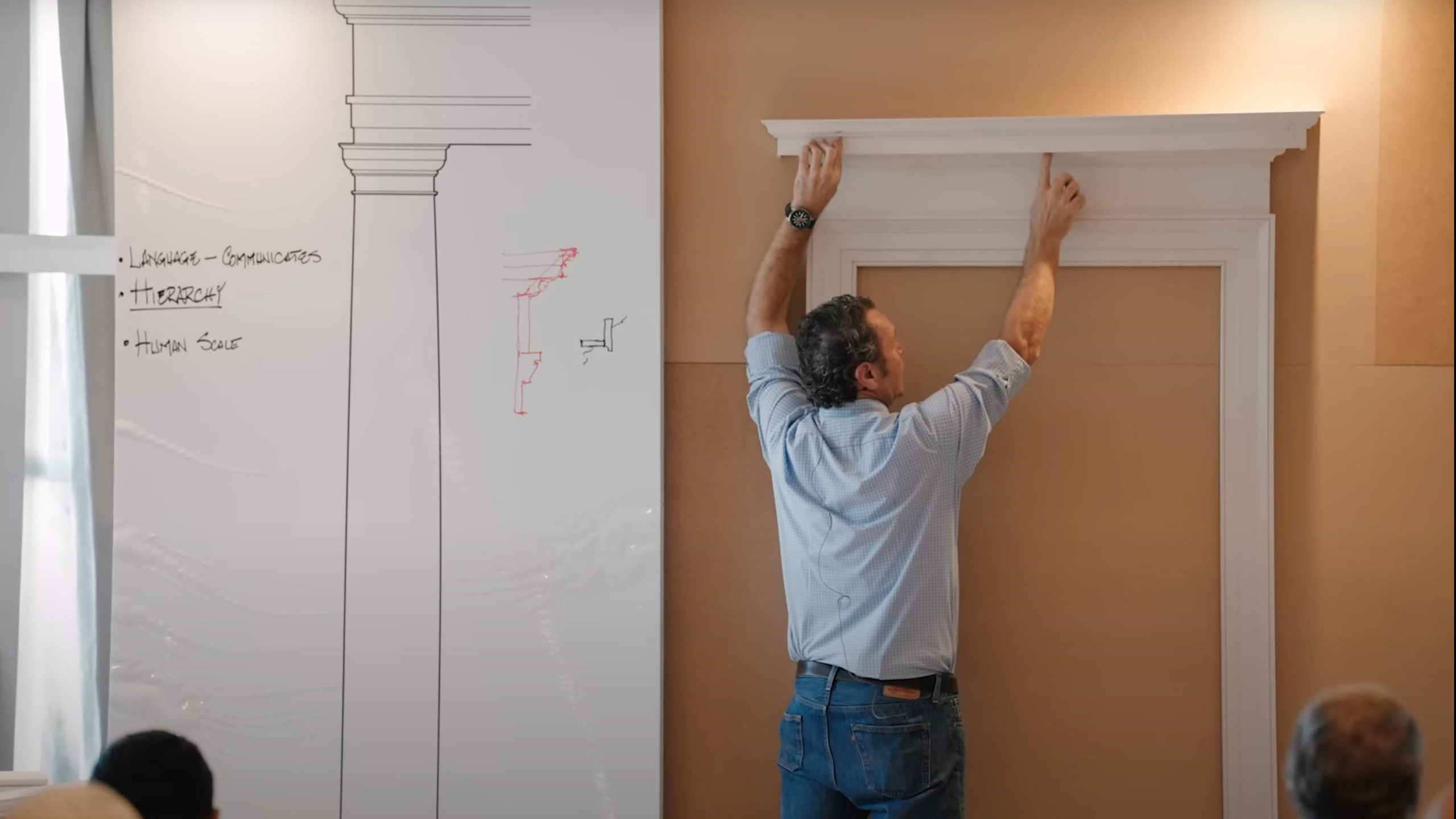 How do we create great rooms? What makes an amazing space? Brent highlights some top mistakes to be aware of which will help make your own projects better.  If you've ever wondered what mouldings to use, how to pair mouldings and how to create successful spaces, this presentation is a must view.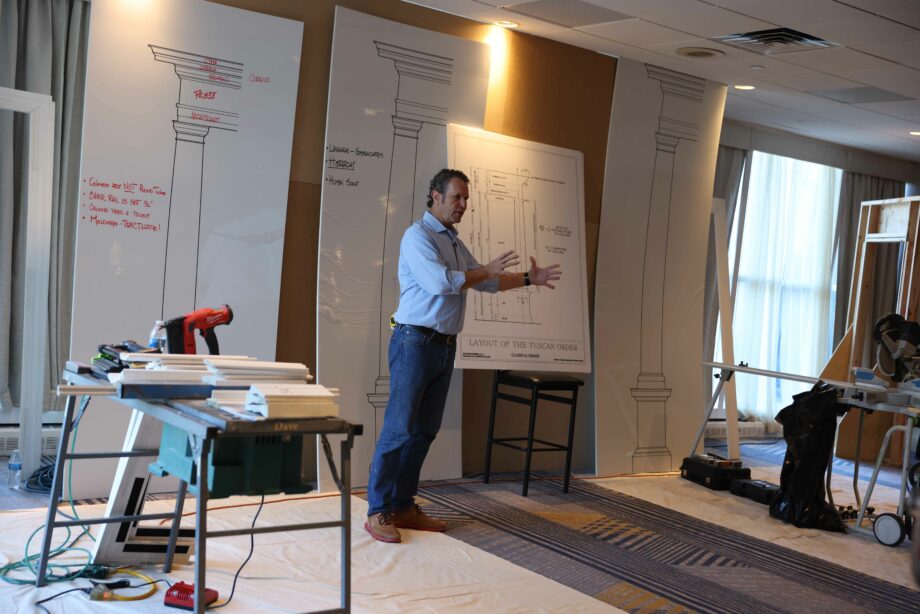 Throughout the presentation Brent uses a number of our in-stock poplar Classical Moulding profiles to demonstrate proper moulding selection. The KB Classical Moulding Collection features over seventy poplar moulding profiles which have been conveniently categorized by six classic American architectural moulding styles (Early American, Georgian, Colonial Revival, Federal, Greek Revival, Colonial Revival, Traditional Revival and Modern Craftsman).
The Right Stuff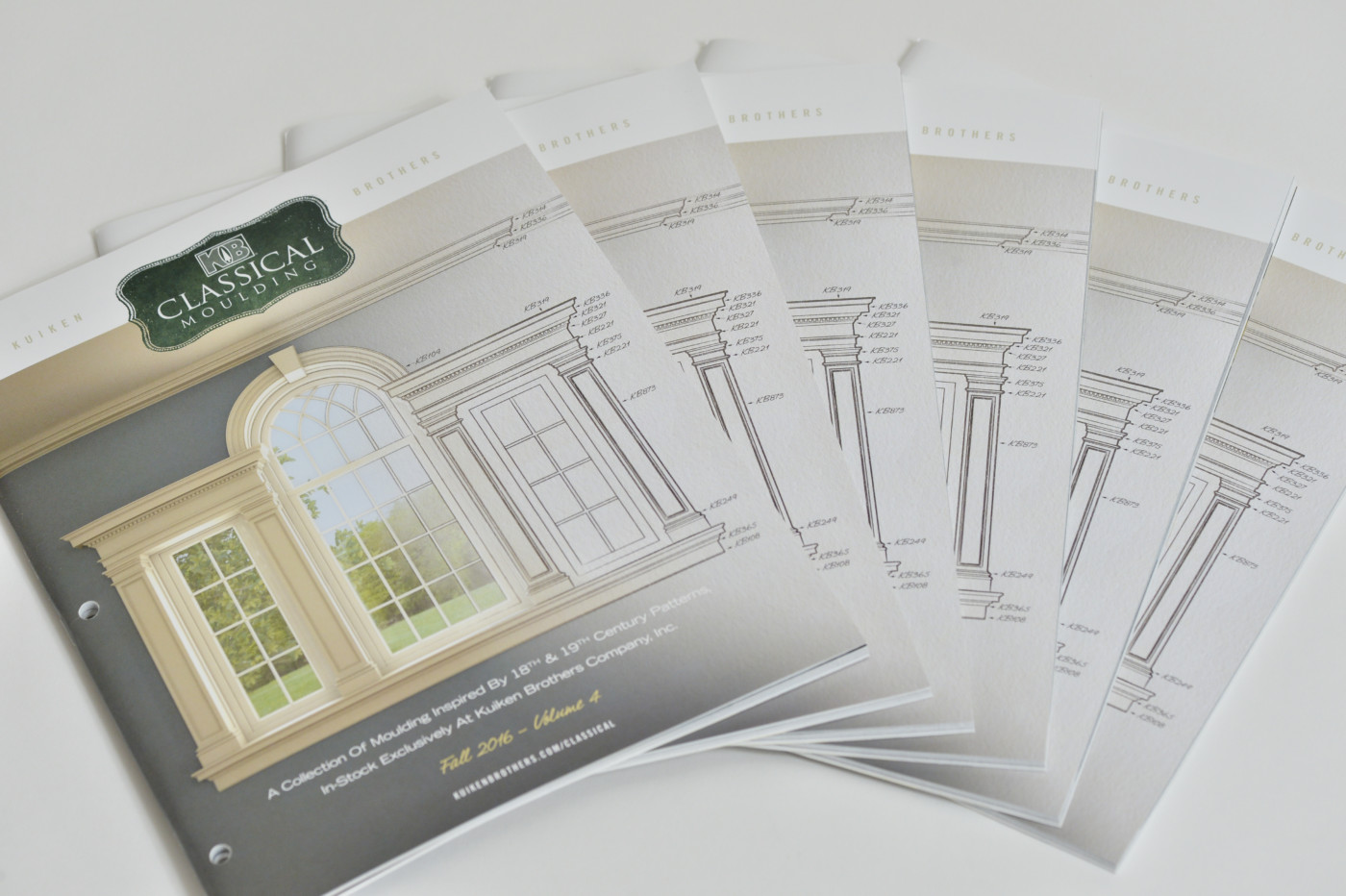 In 2010, we announced one of the largest launches of classical American moulding products ever in the United States. The KB Classical Moulding Collection catalog includes seventy, in-stock, historically-inspired moulding profiles, and represents classic American moulding profiles designed nearly 200 years ago. The products are categorized by architectural style (Early American, Georgian, Federal, Greek Revival, Colonial Revival, and Traditional Revival) to show which crown, casing and base mouldings go together.
FEATURES & BENEFITS
In-stock, 16' lengths
Milled from Appalachian Poplar, double primed and buffed
Stocked at three of our locations in NJ (Fair Lawn, Emerson, Succasunna, Newark)
Every casing has a proportionately scaled 5-1/2" 4-1/2" and 3-1/2" replica, so you can use the larger casings for the first floor and then scale them down on the second floor, but keep the same style (and save your client some money)
Every base moulding has a matching base cap so you can create custom height if our stock sizes do not work for you.
We have classified each profile by architectural style, matching crown, casing, base and panel profiles to simplify the selection process. Six complete collections – Early American, Georgian, Federal, Greek Revival, Colonial Revival and Traditional Revival. Download Architectural Style CAD Blocks
Easier to work with than plaster and a fraction of the cost
Made in the USA
Complimentary samples available
Shipping Nationwide
Custom Runs Available (lead times apply)

17′ and 18′ length casings for taller doors and windows
Custom species available (Mahogany, Cherry, Oak, etc.)
Custom Milled Arches & Radius
Flexible Moulding
PVC, Spanish Cedar for Exterior Applications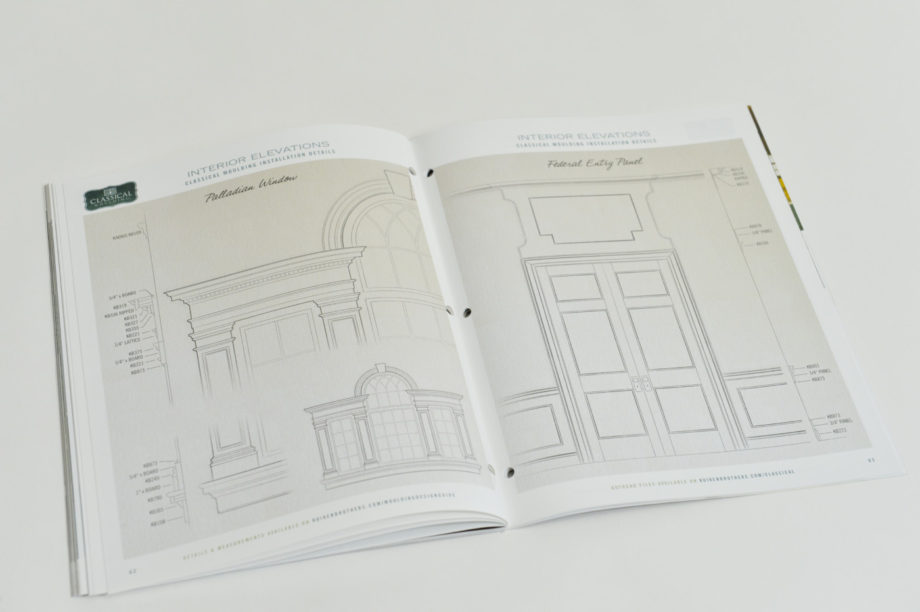 Many of the profiles are available in a range of sizes in order to accommodate different room configurations and ceiling heights. Whether you are renovating a small Cape Cod, building your dream Colonial Revival or stately Georgian home, or simply looking to add a touch of warmth to an office environment, these profiles work well.
As Kuiken Brothers celebrates over 110 years in business, we reflect on the tradesman of yesterday and honor their commitment to craftsmanship, their deep knowledge, skill, and the purity of style evident in their era. Choosing the correct moulding profiles will transform an ordinary room into one with style and beauty. While these craftsmen understood that combining various mouldings produces beautiful results, they also understood that proper moulding selection can have a huge impact on the overall character and value of a home.
To view the entire collection of KB Classical Moulding profiles, click here for our in stock on-line moulding section. If you would like a copy of our Moulding & Millwork Catalogs (Full Line, Classical or Modern Craftsman) to help inspire your millwork package for an upcoming project, fill out our Moulding Catalog Request form and we will mail you a copy right away.
If you would like to discuss the KB Classical Moulding collection for an upcoming project, please send an e-mail to info@kuikenbrothers.com or call (201) 652-1912 and we will follow up with you right away.