Thursday June 10, 2010, Midland Park, NJ – Twenty-five Bergen County architects gathered at Kuiken Brothers' Midland Park lumberyard and millwork showroom to depart on a one day, one hundred site tour of significant and historic architecture found in and around Bergen County.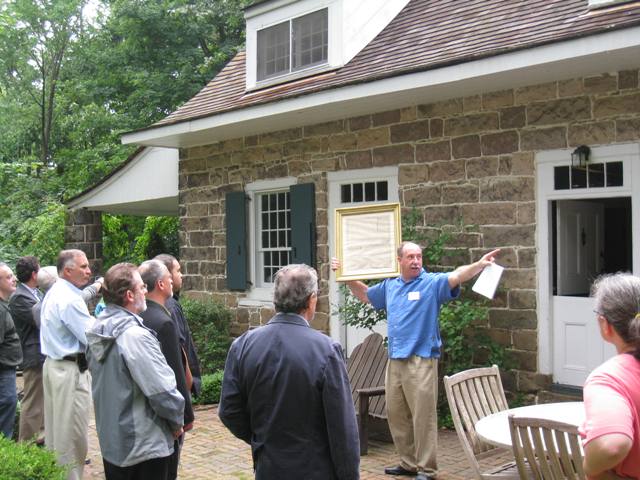 The tour was presented by local historian and author Tim Adriance of Bergenfield, and focused on the various styles and building types found in our immediate area.  "We are beginning to see a return to smaller more classical and historical architectural traditions," said Adriance.  "This move is not only driven by economic demands such as energy conservation, but is also driven by a new societal change toward the close comfort that traditional architecture affords".  One need not look any farther than our immediate area for wonderful examples of classic, historic homes which can be used as the basis for future designs.
Doug Kuiken, president of Kuiken Brothers, agreed. "This tour gave us an opportunity to take a moment to reflect on the rich architectural history of Bergen County.  As a local lumberyard and building materials supplier, we have the unique opportunity to provide modern day millwork options through partners like Marvin Windows and Doors to achieve the look and feel of these historic and architecturally significant homes."
Particular attention was placed on the more classical and unique styles found in and around Bergen County, including the Jersey Dutch, Colonial Revival, Federal, Greek Revival and Victorian.  Attendees were able to walk around the New Bridge Landing site (Teaneck), Cady Stanton House (Tenafly), the Fell House (Allendale).  The tour also included a quick hop across the border into Rockland County to the '76 House in Tappan, NY, where lunch was served in one of America's oldest taverns.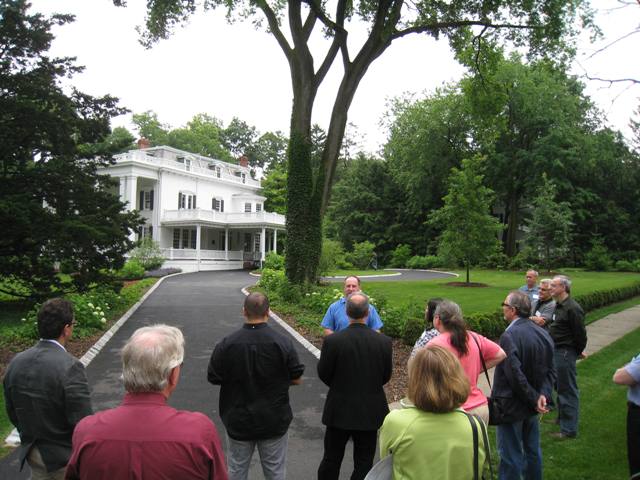 "Architects need not look any farther than our immediate area for wonderful examples of classic historic homes," concluded Adriance.  "These can be used as the basis for the future designs which not only meet the demand of a new economic reality, but will resonate strongly with a client base that is looking for a sense of place which they call home."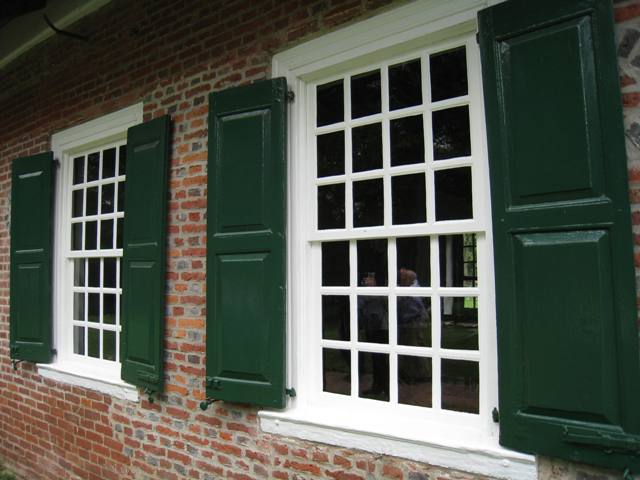 ---
About Kuiken Brothers Company, Inc
Established in 1912, Kuiken Brothers Company, Inc www.kuikenbrothers.com has grown to become a leading supplier of quality lumber, millwork, building material and related services, with a focus on serving the needs of professional contractors and homeowners in the region. With a staff of over 225 employees, the company has a total of nine locations, eight in New Jersey in Fair Lawn, Emerson, Midland Park, Ogdensburg, Wantage, Garfield, Succasunna and Roseland – and one in Warwick, New York.
About Marvin Windows and Doors
Marvin Windows and Doors brings its Built Around You® philosophy to life with every customer and every solution.  A premier manufacturer of made-to-order wood and clad wood windows and doors, Marvin offers the industry's most extensive selection of shapes, styles, sizes and options to fit the diverse needs of builders and match the personalities of homeowners.  Marvin's tradition of delivering the finest craftsmanship in windows and doors began in Warroad, Minn., a small town just six miles from the Canadian border, where the privately-held, family-owned and operated company is still headquartered today.