Kuiken Brothers Emerson, NJ is currently undergoing an expansion that will more than double the size of the existing facility in the heart of Bergen County. We have set up a GoPro camera on-site to create this timelapse video of the new drive-through warehouse. Watch the time-lapse video below.
What does this mean to building professionals in the area? Here are some of the features and benefits.
Features & Benefits To Our Customers:
Drive-Thru Warehouse

25,000 square feet of covered space
4 Loading Docks
Auto-Racking
Located in the Heart of Bergen County

Support Emerson, Fair Lawn, Midland Park & Garfield Customers

Double the Inventory On-Site (Residential & Commercial Building Materials)

Windows & Doors
Specialty Millwork
Moulding
Decking
Engineered Wood
Drywall & Steel Studs

Rail Siding

Lumber, Plywood & Drywall Direct from the Mill

Improved Traffic Flow for Faster PickUp & Delivery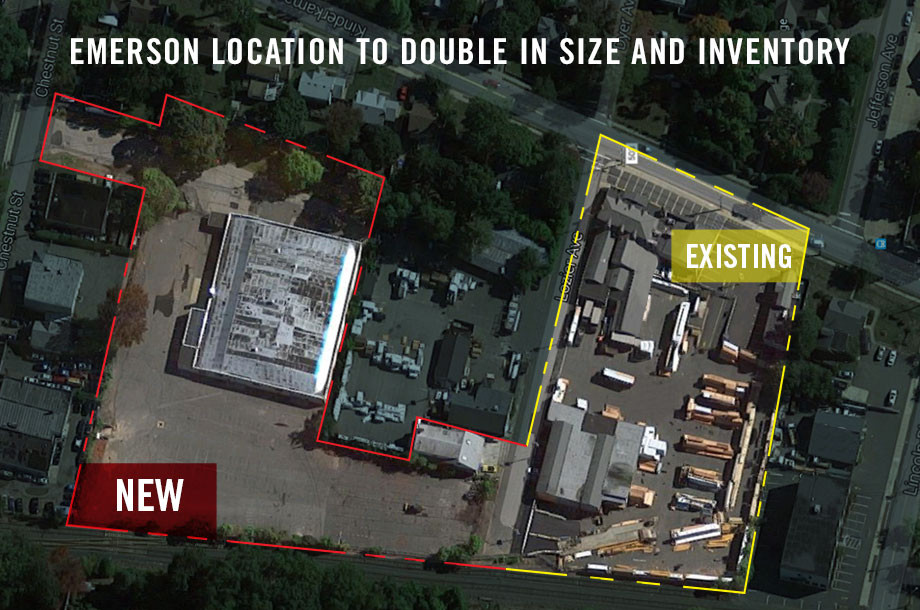 Traffic flow will continue to remain the same, where customers will enter from Kinderkamack Rd. and meet with our sales team in the sales office and millwork showroom. From there, the customer will enter the yard and exit either on Chestnut or Lozier depending on whether you are picking up lumber from the yard or millwork items from the warehouse.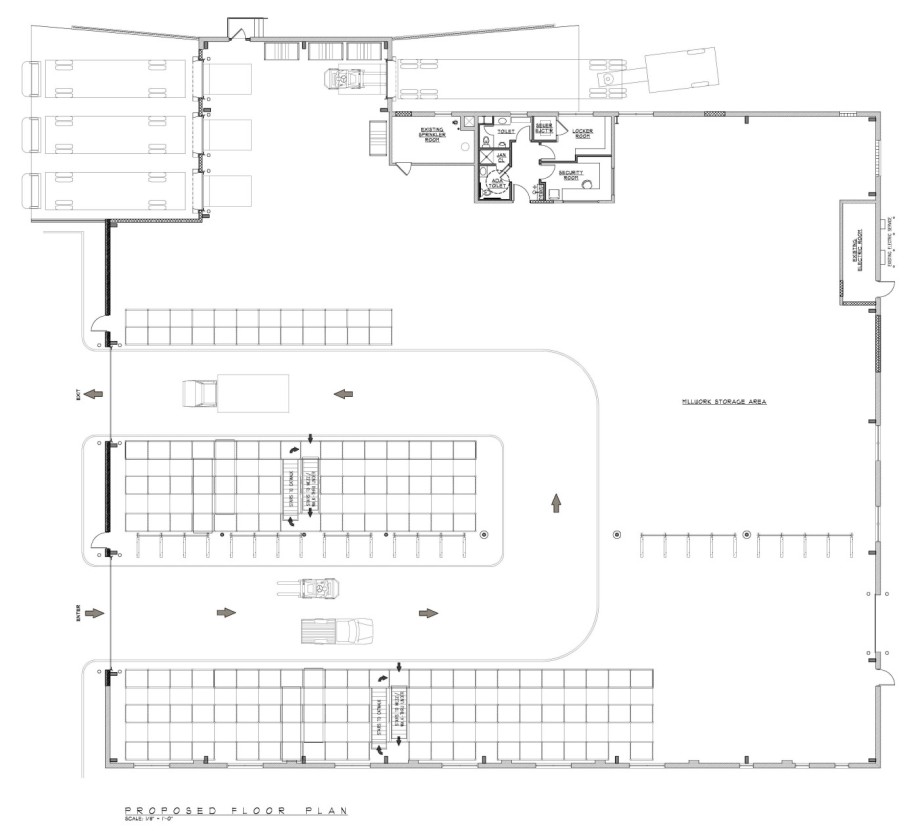 The new 25,000 square foot warehouse will include a drive-thru warehouse and four loading docks for receiving and shipping materials. "We are excited not only for our core Emerson customers in the eastern Bergen County markets, but also our Fair Lawn, Garfield and Midland Park, NJ locations," said Matthew Kuiken, Vice President of Operations. "This new facility will increase our inventory and delivery capabilities in the core of our market, allowing for faster and more efficient product distribution for customer pick-up or jobsite direct delivery requests for all locations."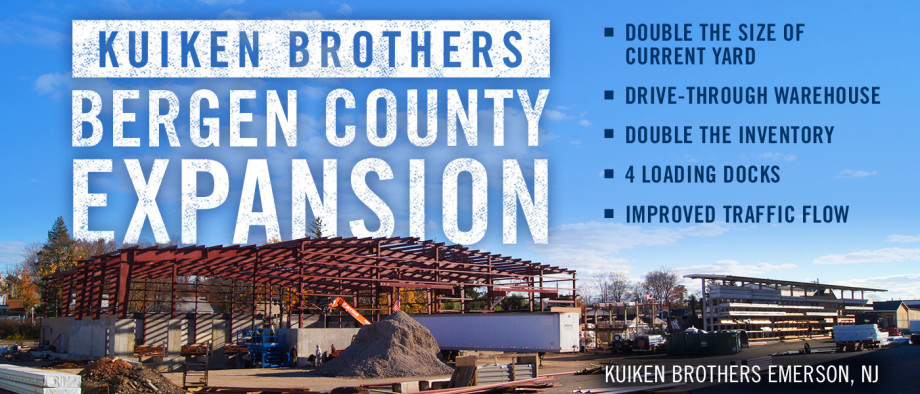 The brand new steel warehouse will feature 25,000 square feet of covered storage and include a drive-thru warehouse and state-of-the-art racking technology to help us safely store and efficiently pull material, including decking, moulding, drywall and steel studs.

Over 100,000 lineal feet of Boise Cascade Engineered Lumber (I-Joists, LVL) will be on-site at any given time, stored in our new covered steel racking.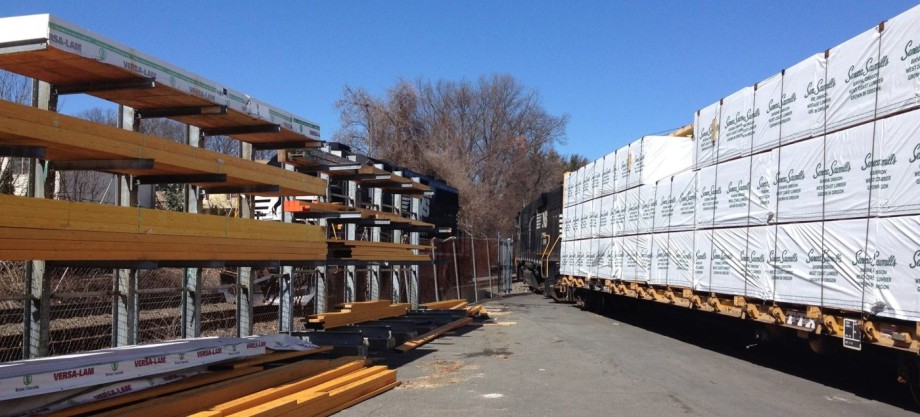 The Emerson location also has a rail siding which enables us to efficiently receive lumber directly from the premier mills on the West Coast, including this rail car of Douglas Fir studs from Seneca Sawmills in Oregon.
View the complete list of Residential & Commercial Building Materials Available at Kuiken Brothers
If you would like more information on Kuiken Brothers and the expansion plans at our Emerson, NJ facility, please feel free to give us a call (201) 262-6666, or complete our on-line Contact Us Form and a Kuiken Brothers will follow up with you right away. We look forward to working with you on your next project!