Builder: Tyler Grace, TRG Home Concepts
Website: www.trghomeconcepts.com
Instagram @trghomeconcepts
Location: Medford, NJ
Project Type: Residential Remodel & Expansion
Located just outside of Philadelphia, this residential remodel and expansion was packed with well executed millwork details throughout. Kuiken Brothers supplied the moulding profiles and shiplap. These new profiles introduced a classical and traditional design to the home that previously feaetured builder grade casing and base moulding profiles. While the entire home was not completely renovated with the new moulding profiles, Tyler has prepared transition points throughout the adjoining rooms should the homeowner wish to make changes in the future.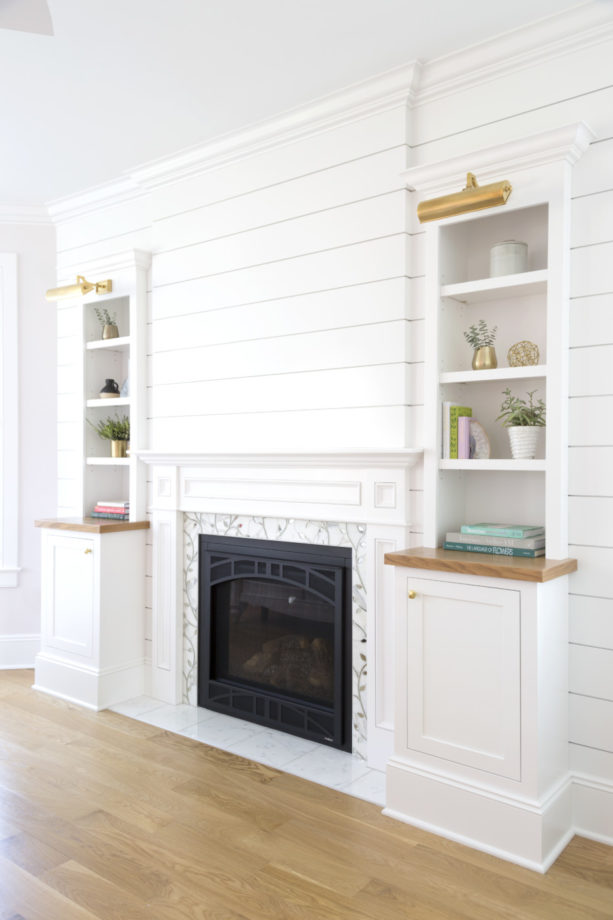 Kuiken Brothers KB915 Shiplap is a major focal point of this space, although check out the scaling of the crown moulding profiles KB317 used as the actual crown (top of the wall) and the KB316 which defines the mantel shelf as well as the built in caps.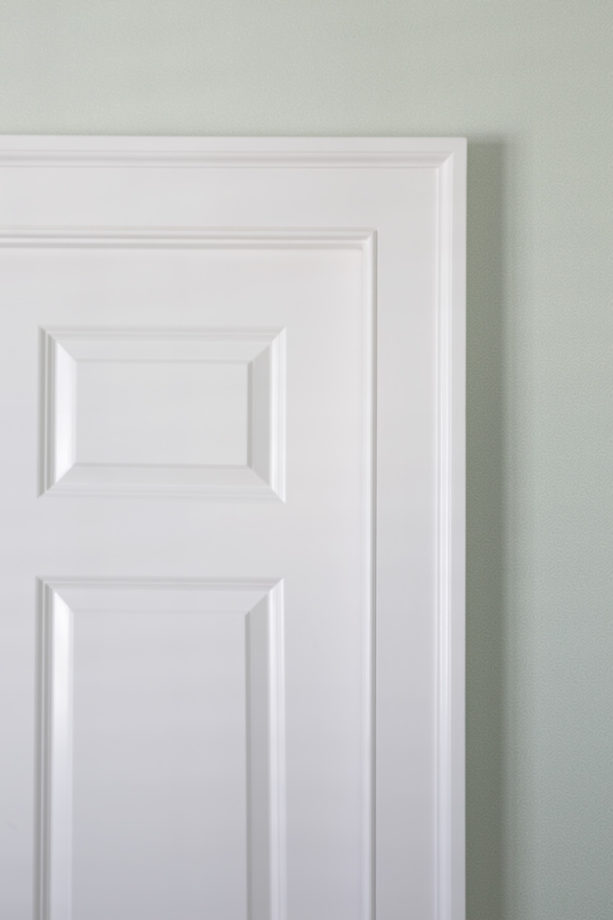 The doors within the space were traditional six panel doors and featured the KB107 (3-1/2″ beaded casing) with the KB196 backband. Both profiles are milled from poplar and are shipped to the jobsite double primed and buffed.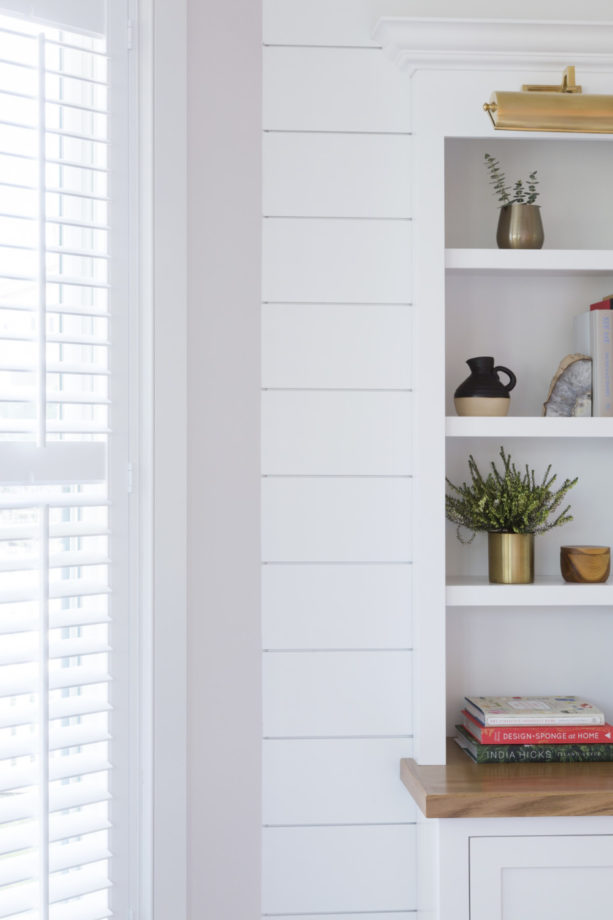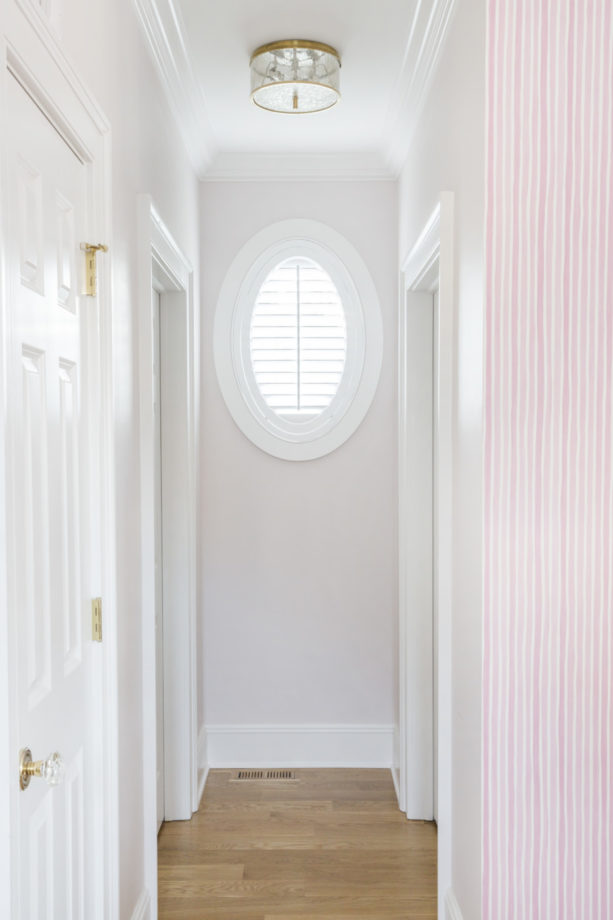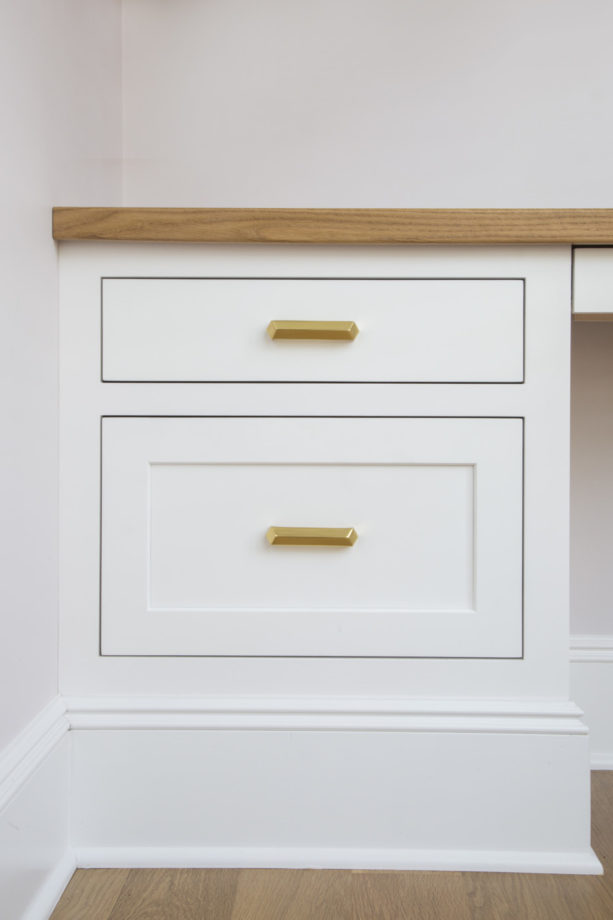 7-1/2″ KB227 base features a classical double beaded cap. Unlike alternative MDF or even pine moulding profiles, the milling details of these proplar KB Classical Moulding profiles provide sharp and crisp shadowlines.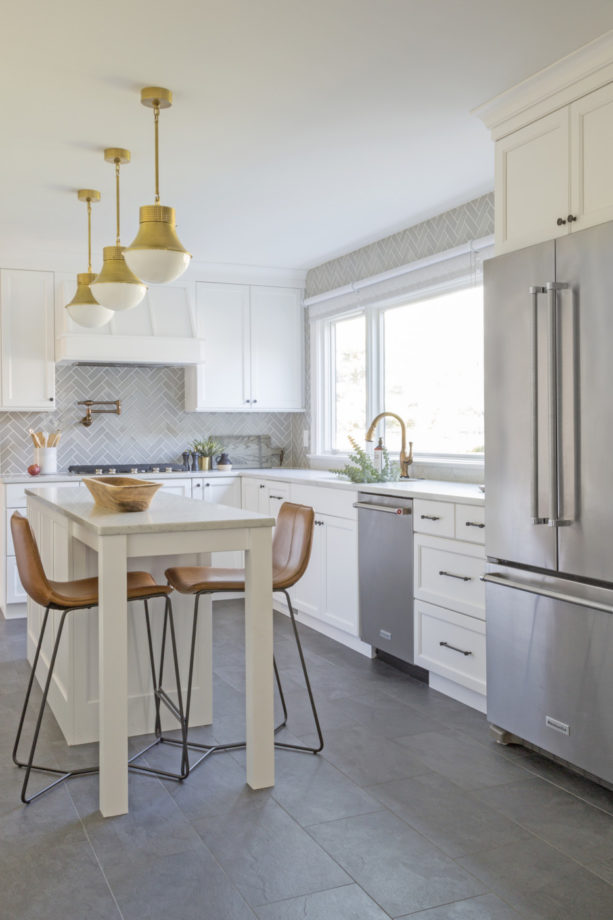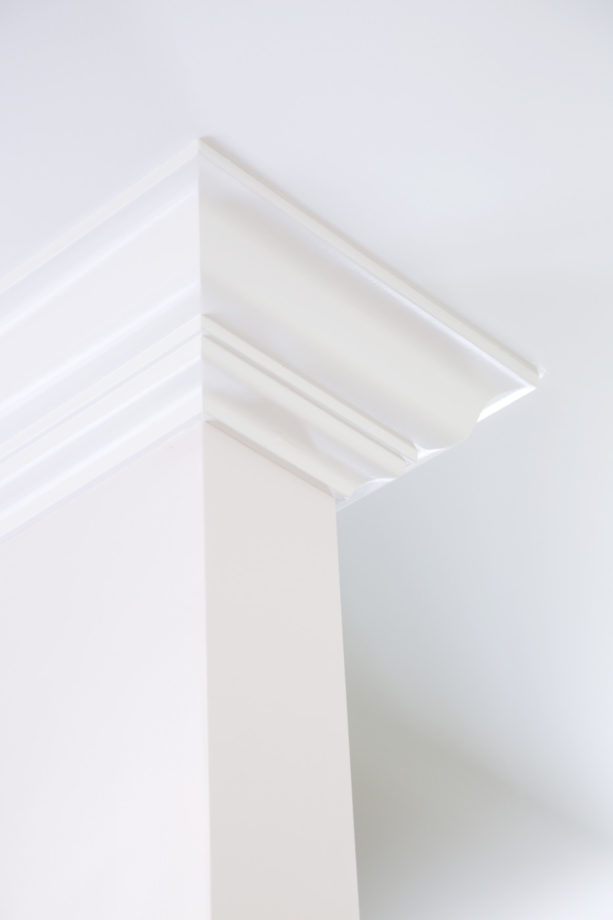 The KB317 crown design follows traditional forms and gives the illusion of a three profile build-up with a built-in bedmould, shelf, and crowning cyma recta detail.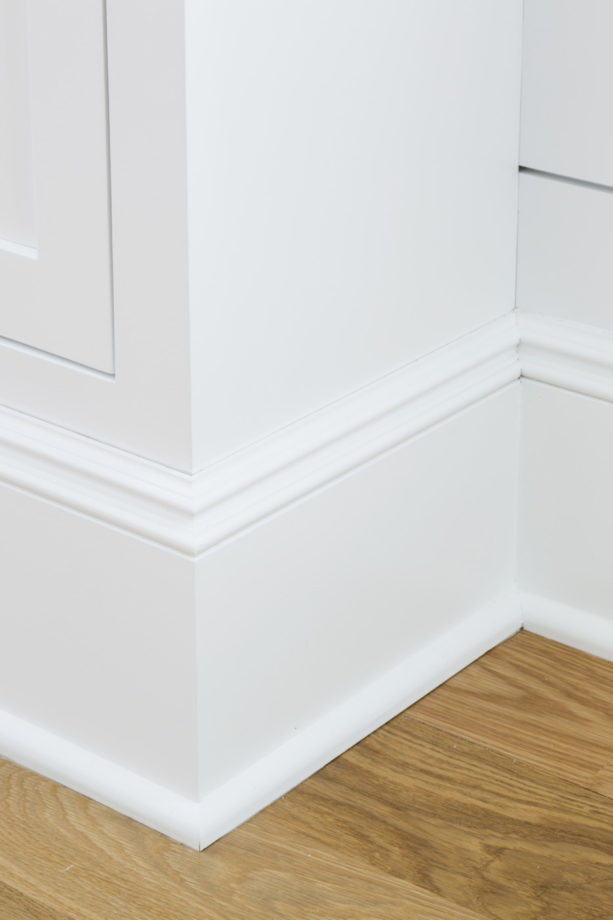 While not classical in detail, many installers today opt to use a traditional shoe moulding as shown here. It provides a clean look, and is commonly used in remodel/ renovation applications where a gap between flooring and wall had previously existed.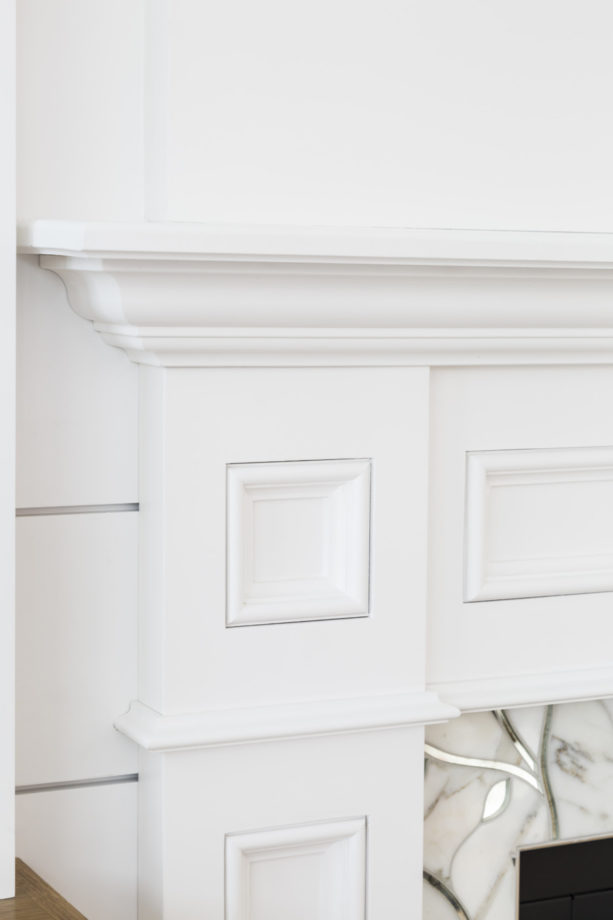 A close-up of the KB316 crown used within the mantel shelf and how it works with the nose and cove inset panel as well as the KB915 8″ shiplap.
About Kuiken Brothers' KB Classical Moulding Collection
Kuiken Brothers' profiles are categorized by architectural style (Early American, Georgian, Federal, Greek Revival, Colonial Revival, and Traditional Revival) to show which crown, casing and base mouldings go together. In the past, coordinating design elements was difficult and time-consuming and many of these profiles were available only through custom production runs. Kuiken Brothers offers free moulding samples so potential buyers can match them to existing mouldings or see how they will actually look before installation. CAD files are offered on-line for architects and designers to incorporate detail to their blueprints.
To learn more or request a free catalog, visit www.kuikenbrothers.com/classical or call (201) 705-5375. We look forward to working with you on your next project!