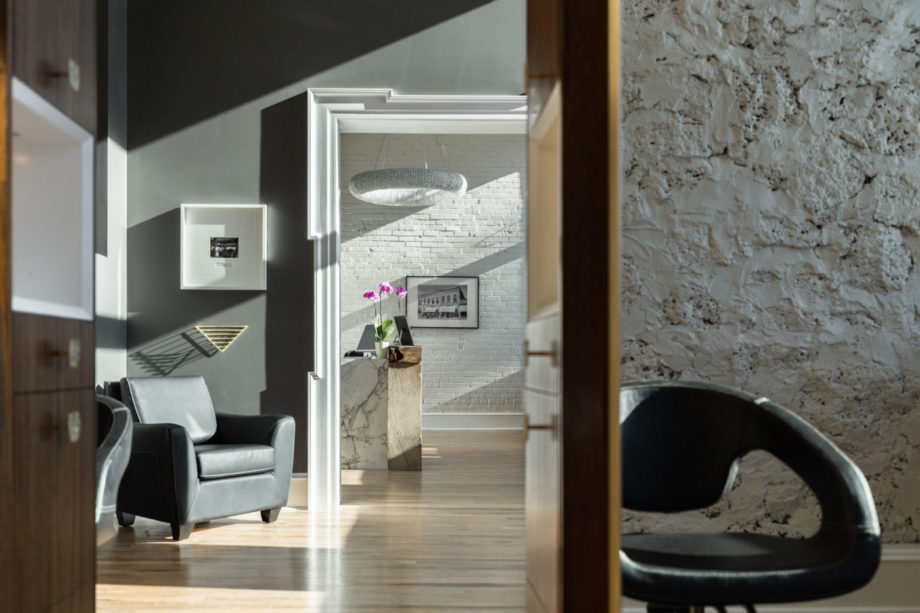 When Aaron Hunsaker first came across Kuiken Brothers' Classical Moulding Collection by way of our Instagram page, the thought of owning a hotel had never really crossed his mind. In fact, Aaron and his soon-to-be wife Arianne were both living in Washington, DC where Aaron was gainfully employed in a building and design firm.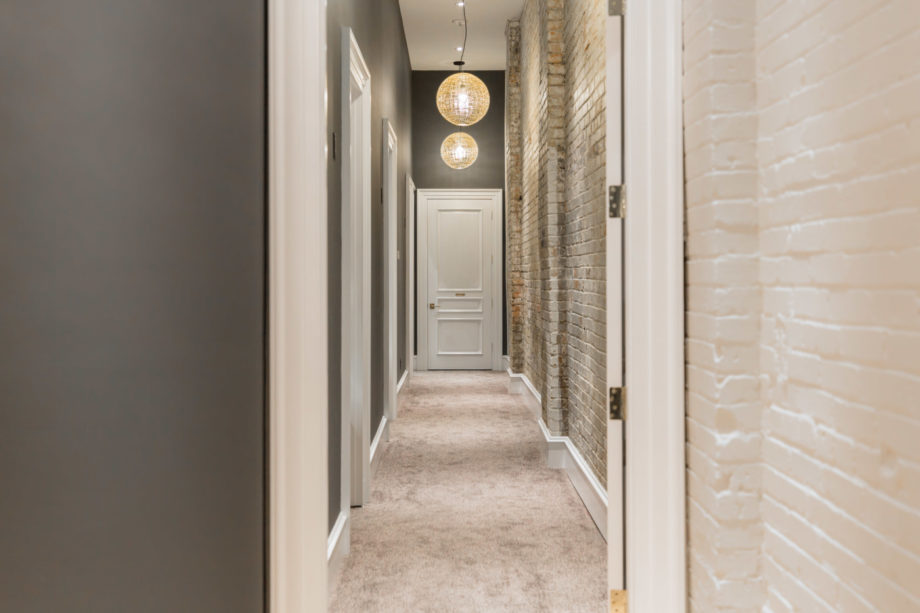 During their honeymoon, the young couple joked about how they would one day own a hotel of their own (after realizing that they had mistakenly chosen a mediocre hotel for their wedding night). Fast forward two years later and they were moving from their home in Washington, DC and buying a former bank building in downtown McCammon, Idaho and transforming it into The Harkness Hotel.
This was the largest project that Aaron had ever embarked upon on his own. His time in D.C. was influential to his design style as he was surrounded by old homes and historic structures.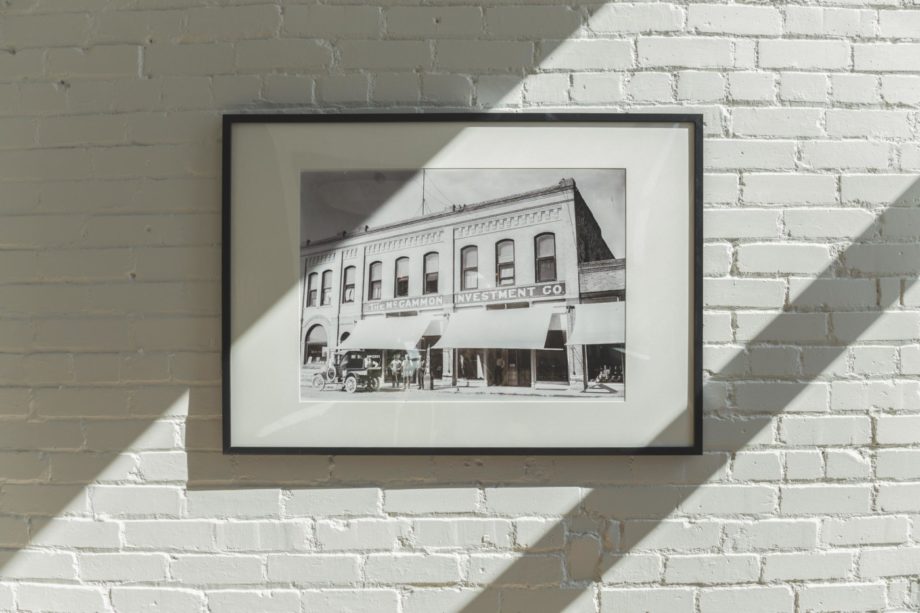 Once the major parts of the hotel were complete, the next project was the renovation of the adjacent building which they planned to turn into a luxury salon & spa. Unlike the hotel, this space had been completely gutted and void of any of the original moulding, which Aaron realized gave the original Hotel building its charm and character.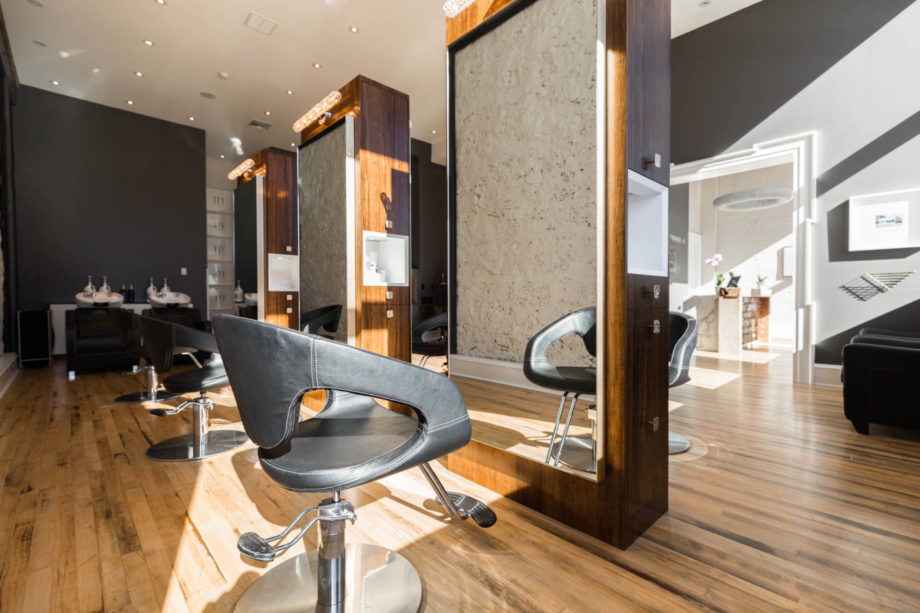 Luckily the main hotel, built in 1906 had all of the original trim still intact. It has elements that would be considered Romanesque, but overall has a mix of architectural styles, typical in buildings built at the start of the 20th century. This eclectic mix of historic styles did not tie Aaron to a 100% authentic look which afforded them to be a little more flexible in the design of the adjoining Spa.
When he attempted to source a historic looking moulding profile locally, he was really only able to find options that were 3 inches wide, or needed to be custom run; and even then, he was not confident that he was going to get the look and feel that he was trying to achieve. Enter Kuiken Brothers and a millwork detail Aaron once saw on the TV show White Collar.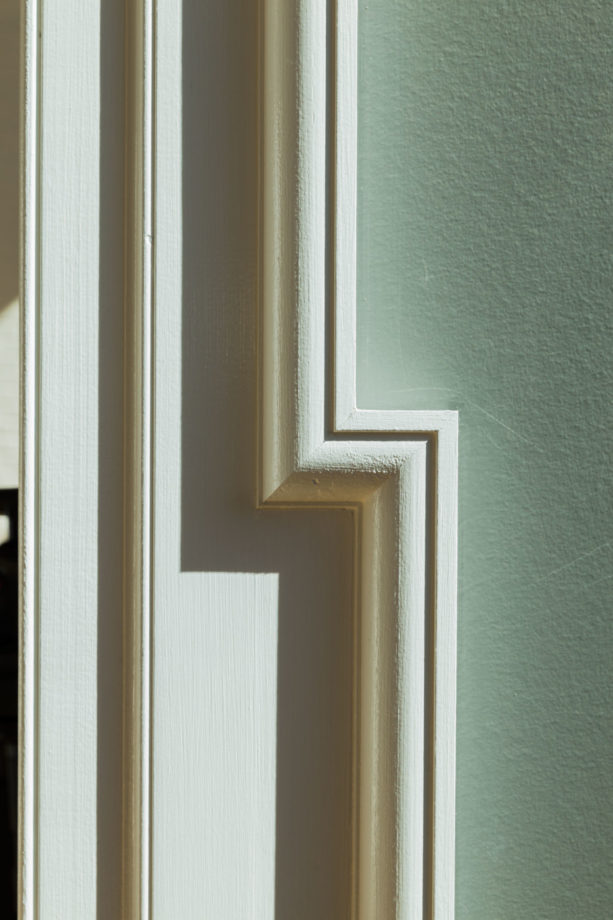 Viewers of the show White Collar, will recognize a unique moulding detail known as a crossetted corner (pictured above) in Neal Caffrey's apartment. While not a typical detail found in most homes today, this detail was popular in Georgian and Greek Revival architecture. In fact, there are many other current TV shows like Turn; Washington's Spies, House of Cards and Scandalous that feature a similar crossetted corner detail if you look closely.  Aaron always kept that design detail in the back of his head and told himself that one day he would use it in one of his projects.
The purchase of the Harkness Hotel in 2013 presented a blank canvas for Aaron's creative spirit. He also recalled one of our Instagram posts (crossetted corner animation) where we showed how you could take one of our Classical Moulding profiles and modify it to create the detail.  He contacted us for pricing, availability, and delivery logistics and within a few weeks we had we had our KB112 Georgian style casing crated and shipped them directly to his project in Idaho.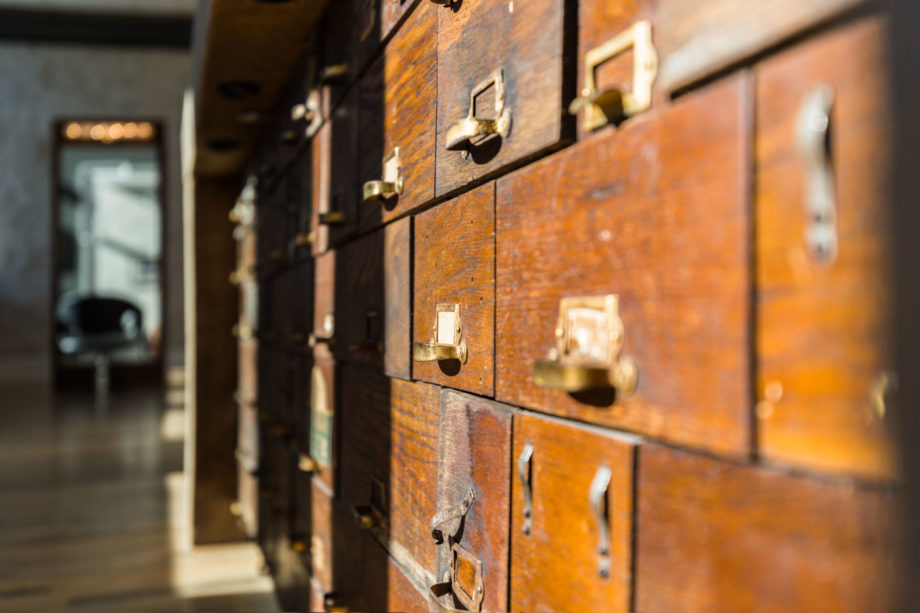 Today, the Harkness Hotel attracts guests from all over the world. On a map, it appears to be fairly remote, but in fact, it is halfway between Yellowstone National Park, Jackson Hole, Wyoming and Salt Lake City, Utah airport. The hotel is 10 short minutes away from Lava Hot Springs and 15 minutes from the renowned ski resorts of Pocatello, Idaho. Many locals come for honeymoons, anniversaries or just a chance to get away.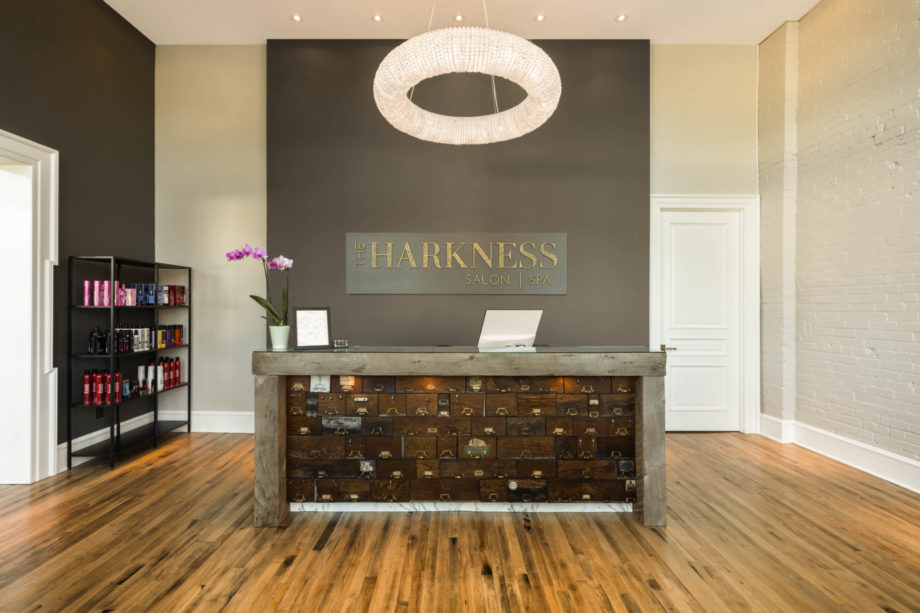 We sincerely appreciate their choice to incorporate our KB Classical Moulding Collection in their charming, eclectic salon & spa and look forward to stopping by the next time we are in Idaho.
The Harkness Hotel is located at 206 Center St, McCammon, ID 83250. Visit their website for more information.
About Kuiken Brothers' KB Classical Moulding Collection
Kuiken Brothers' profiles are categorized by architectural style (Early American, Georgian, Federal, Greek Revival, Colonial Revival, and Traditional Revival) to show which crown, casing and base mouldings go together. In the past, coordinating design elements was difficult and time-consuming and many of these profiles were available only through custom production runs. Kuiken Brothers offers free moulding samples so potential buyers can match them to existing mouldings or see how they will actually look before installation. CAD files are offered on-line for architects and designers to incorporate detail to their blueprints.
To learn more or request a free catalog, visit www.kuikenbrothers.com/classical or call (201) 705-5375. We look forward to working with you on your next project!
*Photos courtesy of Aaron Hunsaker, The Harkness Hotel
Save
Save
Save
Save
Save