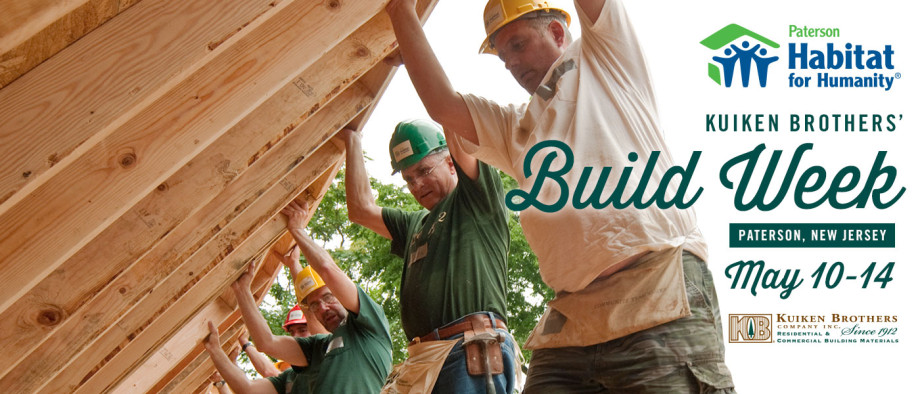 Kuiken Brothers partnership with Paterson Habitat for Humanity continues in 2016 as we sponsor a whole house and a full week of volunteers to work on the building and construction of the house. From May 10-14, 2016 we are looking for 75 of our builder and remodeler customers (15 per day) to join the Kuiken Brothers staff to help us build this house.
If you are interested in volunteering for this event, please complete the registration form below. Space is limited so we can only reserve slots on a first come, first serve basis.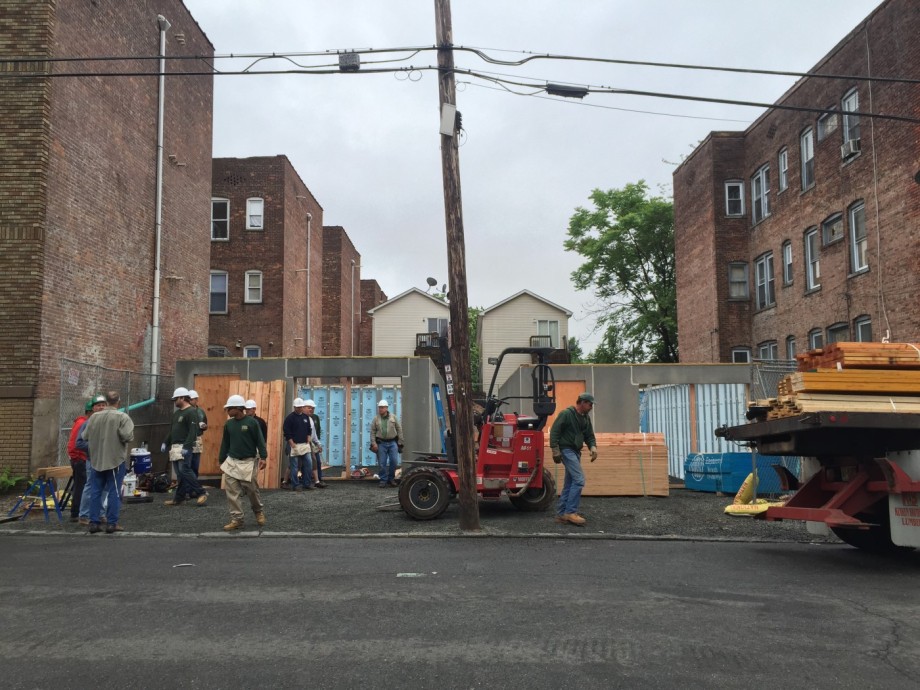 If you are unable to volunteer but are able to donate to Paterson Habitat for Humanity, please click here Donate Now! Paterson Habitat is working every day on and off the construction site to fight the affordable housing crisis. Partner with us and empower yourself by giving back to your community.
Kuiken Brothers relationship with Paterson Habitat for Humanity dates back to 1984 when we supplied the lumber for their very first house. In 2013, Paterson Habitat for Humanity honored Kuiken Brothers with the Millard Fuller Award in recognition of the company's support for Paterson Habitat as a supplier, donor and source of construction volunteers since that time. Named for Habitat For Humanity International founder Millard Fuller, the award is given to an individual or organization that reflects Fuller's life and values. Since 2012, Kuiken Brothers has been a major sponsor of Paterson's HFH Corporate Challenge, sending teams of employees to work on various projects and provide sweat equity for families with limited income. They are committed to building decent, safe affordable homes that are energy efficient, environmentally responsible and economical to maintain.
---