Kuiken Brothers has been a long time partner of Paterson Habitat for Humanity. In fact, we delivered the first framing lumber to build their first house over 30 years ago. Annually, we participate in their Corporate Challenge, where Kuiken Brothers team members volunteer their time for a week to help build homes in Paterson.
Unfortunately, due to the COVID-19 coronavirus, the Corporate Challenge events have been canceled and our team members are unable to participate in these events. Unfortunately, that does not mean that the need for housing stops. Please see the message from the Paterson Habitat for Humanity team below.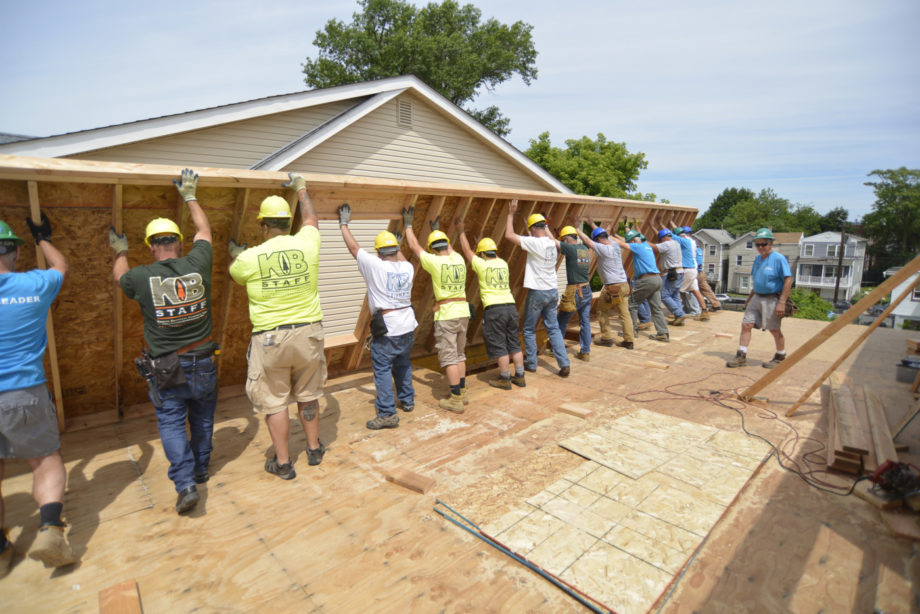 "Sheltering at Home" – a now all too common phrase used to describe the main strategy being employed to fight an unprecedented crisis confronting us all, COVID-19. Most of us are following that strategy in an effort to stay healthy and help slow or end this disease.
Unfortunately, many families have inadequate homes in which to shelter. These families, many of them negatively impacted by the initial wave of the virus, were already the victims of America's affordable housing crisis. Even before the pandemic, these families were already cutting back on essentials like healthcare, education, and food in order to afford even substandard housing. The affordable housing crisis gripping our community will only increase with the new crisis caused by the coronavirus.
Now more than ever, as we are prohibited from hosting volunteers on our construction sites, we need your support to help provide our neighbors with safe and healthy homes. Private support is critical as we continue to partner with families and build homes for those in need of a decent place to "shelter at home."
HOW CAN I HELP?
Please consider a gift to Paterson Habitat for Humanity today. Your gift will help build a stronger community and fight a pandemic.
If you are a sub-contractor and available to work in kind donation, or at a reduced cost, please e-mail Construction Director Rob Alvarado Rob@patersonhabitat.org
Thank you for your continued support.