Monday, May 4, 2020 – Kuiken Brothers was honored to play an incredibly small role in an amazing project to help support the health care workers at NJ hospitals and long-term care facilities.  When we were contacted by John Hofmann, one of our retired, long-time Outside Sales Representatives to help transport face shields which needed to be distributed to NJ based hospitals and long term health care facilities, we jumped at the opportunity.
The project started in late March by Newton, New Jersey high school teacher Jim Hofmann had an aggressive goal of 3D printing 1,000 face shields for New Jersey healthcare workers. Demand and requests continue, especially from Long Term Care facilities, as the COVID-19 pandemic ravages the region.
The face shields, based on the Prusa-3 design, protect health care workers from the transmission of respiratory droplets of COVID-19 while treating patients. The face shields can be disinfected and re-used multiple times. Tripling the goal is no small feat because depending on the 3D printer model being used, it can take up to three hours to print components for one face shield.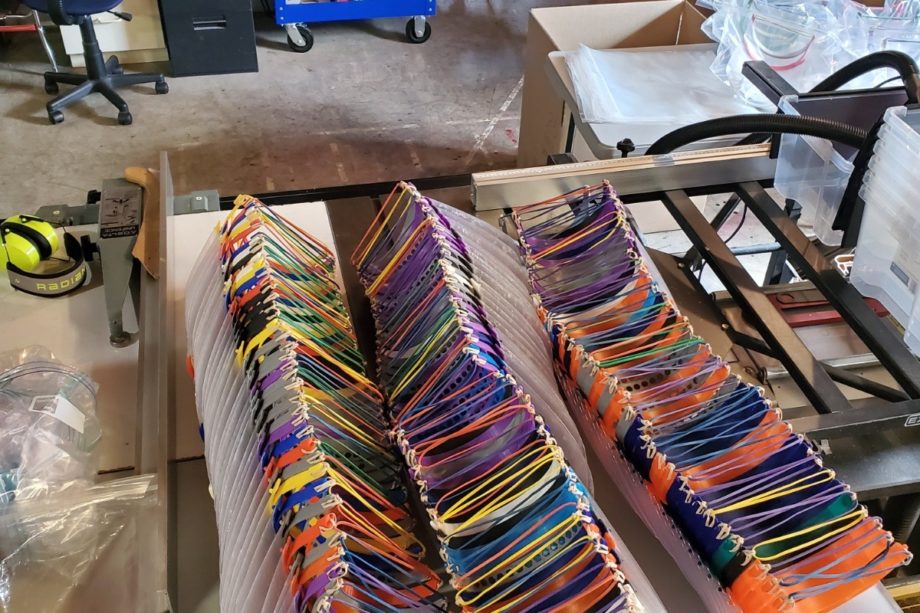 In addition to the three printers running constantly in his basement, Hofmann assembled a small army of more than 45 volunteers to help print the face shield headbands and chin piece. Many large and small companies, robotics teams, technology teachers, engineers, and hobbyists answered the call for assistance in printing.
HOW CAN YOU HELP?
Anyone interested in helping with production, or any hospitals or long-term care facilities with a need for face shields can email ppemadeintheusa@gmail.com.
Hofmann established a Go-Fund-Me campaign for additional donations to cover the raw materials used to make the face shields. If you would like to donate, please visit www.gofundme.com/f/ppe-made-in-the-usa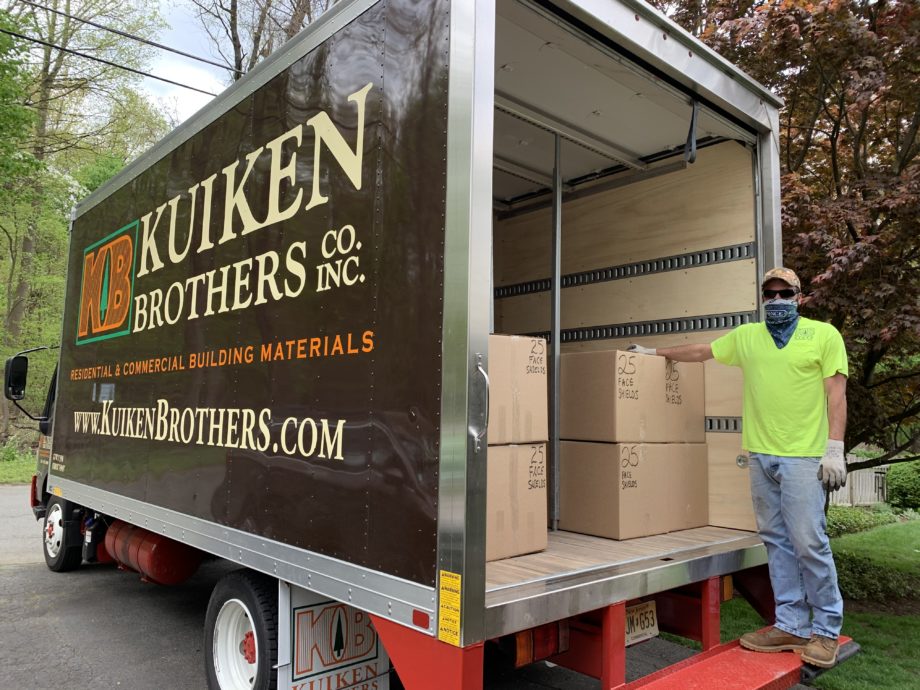 A constant stream of printed components arrives daily on Hofmann's porch. His wife and daughter complete the assembly and packaging. Boxes of face shields are then delivered to hospitals and nursing homes in the hardest hit areas. A partial list of hospitals includes: Englewood Medical Center, Hackensack Univ. Medical Center, HMH Pascack Valley Medical Center, Holy Name Medical Center, Jersey City Medical Center, Morristown Medical Center, Mountainside Hospital, Newark Beth Israel Medical Center, Newton Hospital, St. Barnabas Medical Center, St. Clare's Denville Hospital, St. Joseph's Health, University Hospital Newark, and VA Hospital East Orange.
Face shields have also been distributed to long-term care facilities in Bergen, Morris, Passaic, Sussex and Union counties. The "PPE Made in the USA" project will continue as long as there is demand from hospitals and long-term care facilities for the face shields, and the raw materials are available. A critical component is the PETG plastic that completes the face shield. As demand for protective gear has increased, PETG has become scarce and more expensive. Several generous donors contributed to jumpstart the project.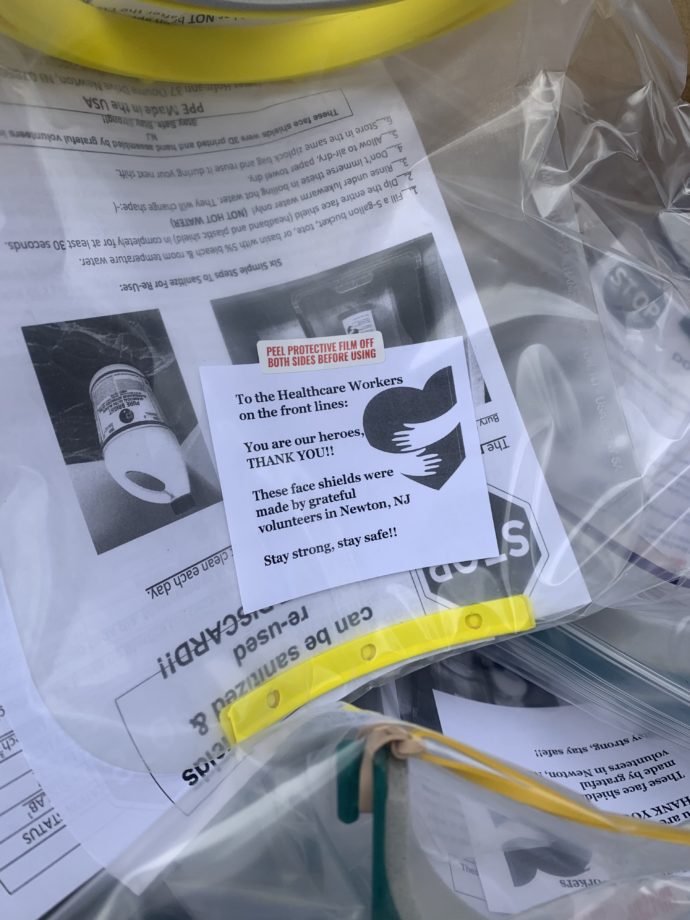 When asked what the reaction is to the donated face shields Hofmann responded "I heard a great analogy – we don't build our fighter jets overseas – they're all made in the USA. So why do we allow so much critical medical gear and pharmaceuticals to be made offshore, out of our reach and control? I tell every hospital and nursing home we deliver to 'you will never have to order PPE from China again when we're done.' They are very appreciative of our efforts."
Hofmann established a Go-Fund-Me campaign for additional donations to cover the raw materials used to make the face shields. If you would like to donate, please visit www.gofundme.com/f/ppe-made-in-the-usa