On Friday October 25th, Kuiken Brothers' showroom doors were closed, the trucks were loaded for the early Saturday morning deliveries and kids started to arrive for a special Paint Party before Paterson Habitat for Humanity's Hammering 4 Habitat event!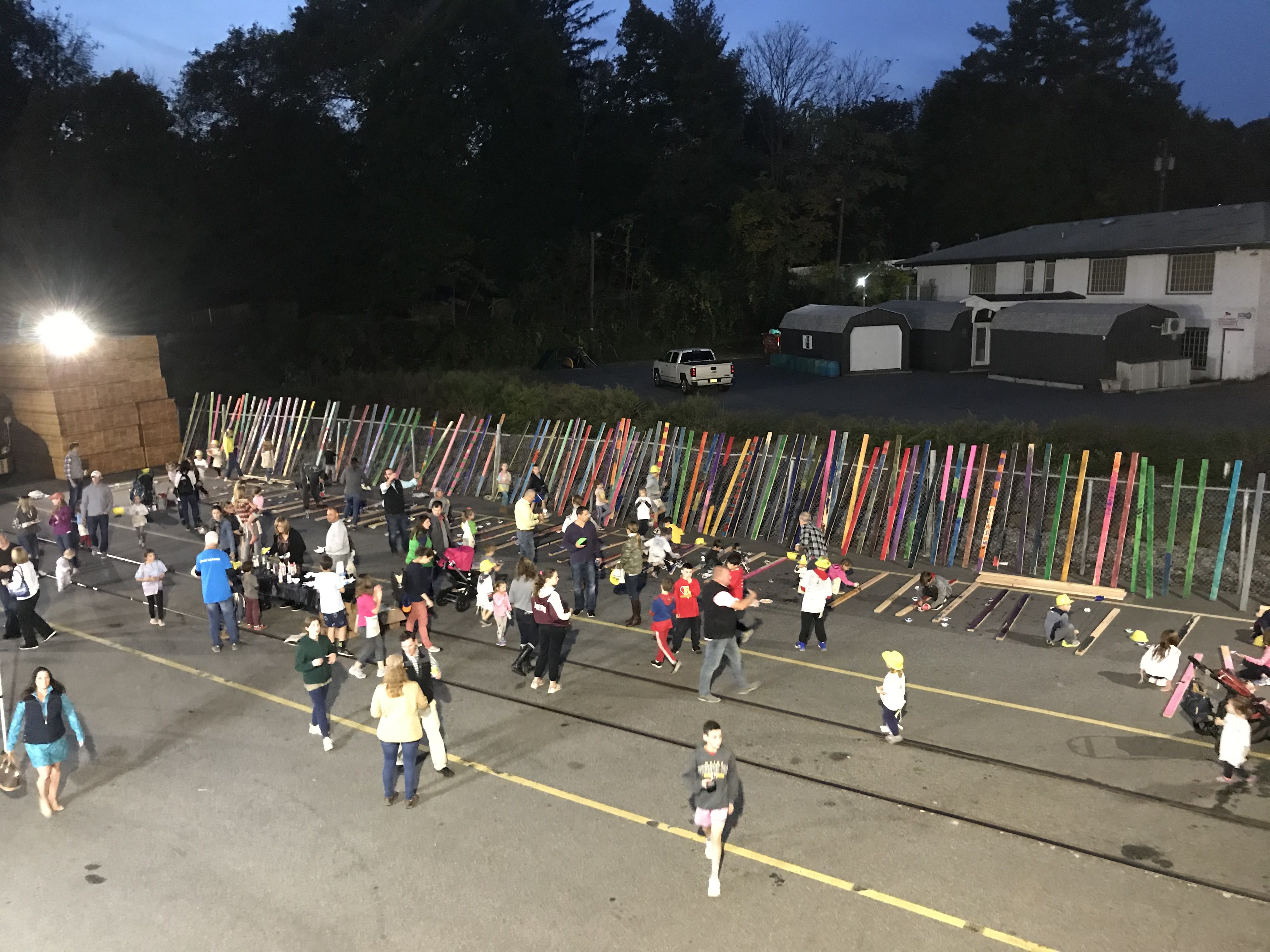 Each year, the Paterson, NJ chapter of Habitat for Humanity hosts an event called Hammering 4 Habitat where community groups and companies have a special opportunity to fundraise and help build walls for future Paterson Habitat families that are in need of a decent place to call home.
In the middle of the event, the NYS&W (New York, Susquehannah & Western Railway), which is the freight line that delivered all of the 2×4 studs all the way from Oregon, made a pass by on the freight line.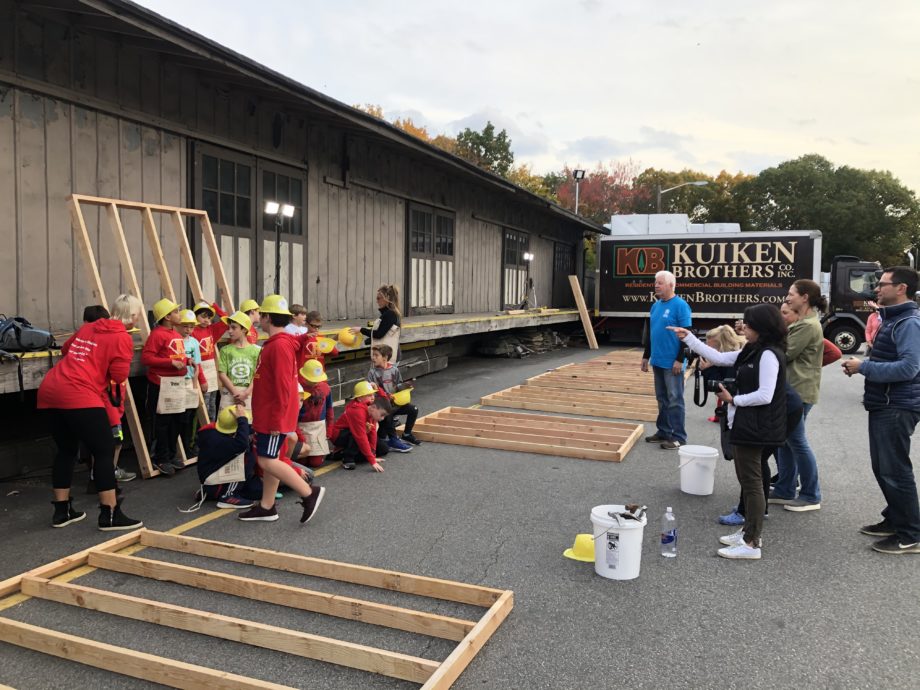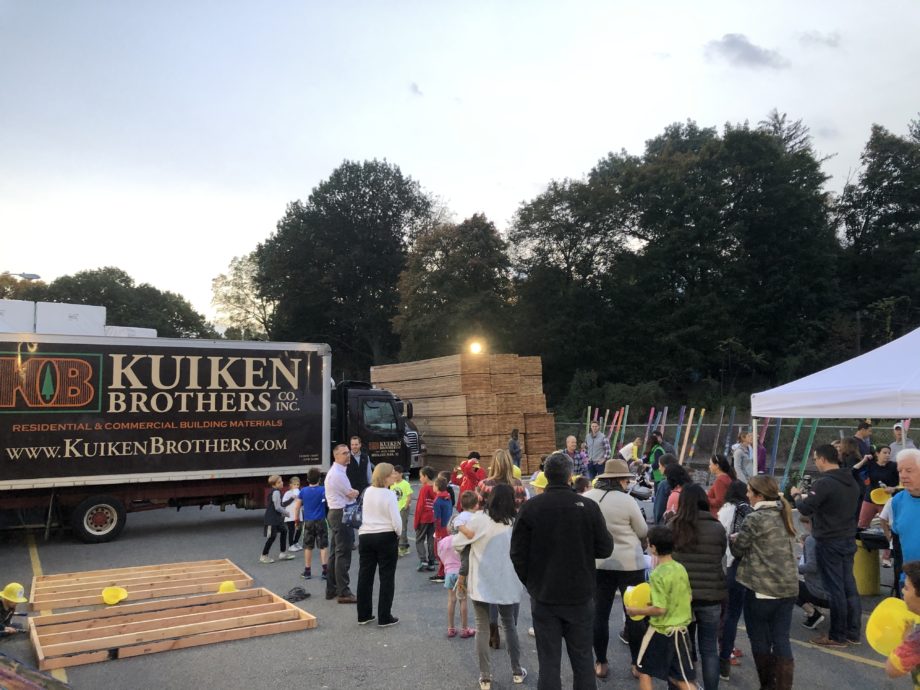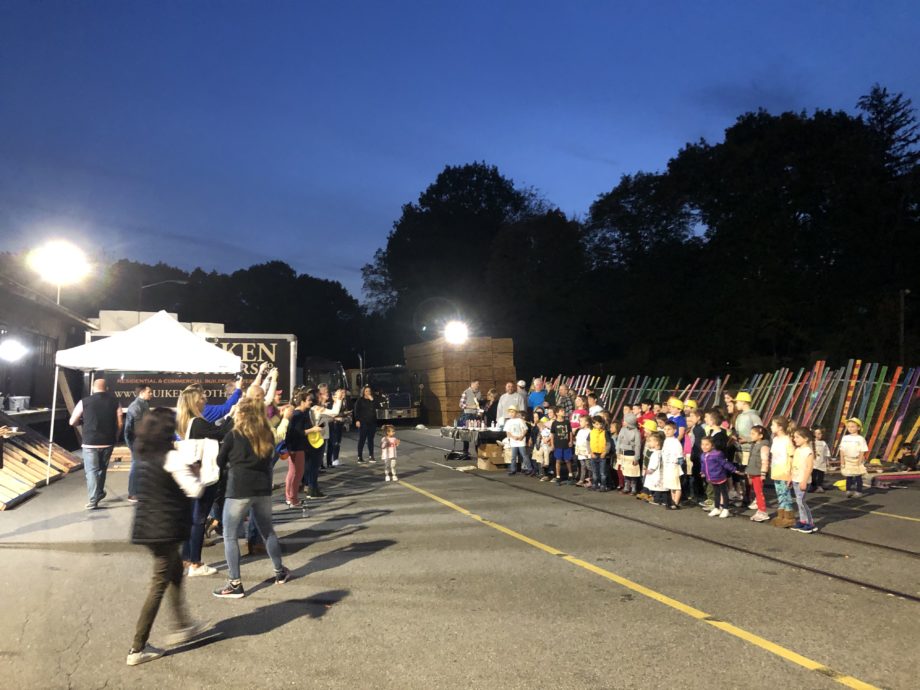 Kuiken Brothers and the Paterson Habitat team members were blown away by the outpouring of more than 125 local adults and children who converged to join us for a paint party.  Each child was given a 2×4 stud to decorate for the Hammering 4 Habitat event with paint, encouraging words and inspirational messages.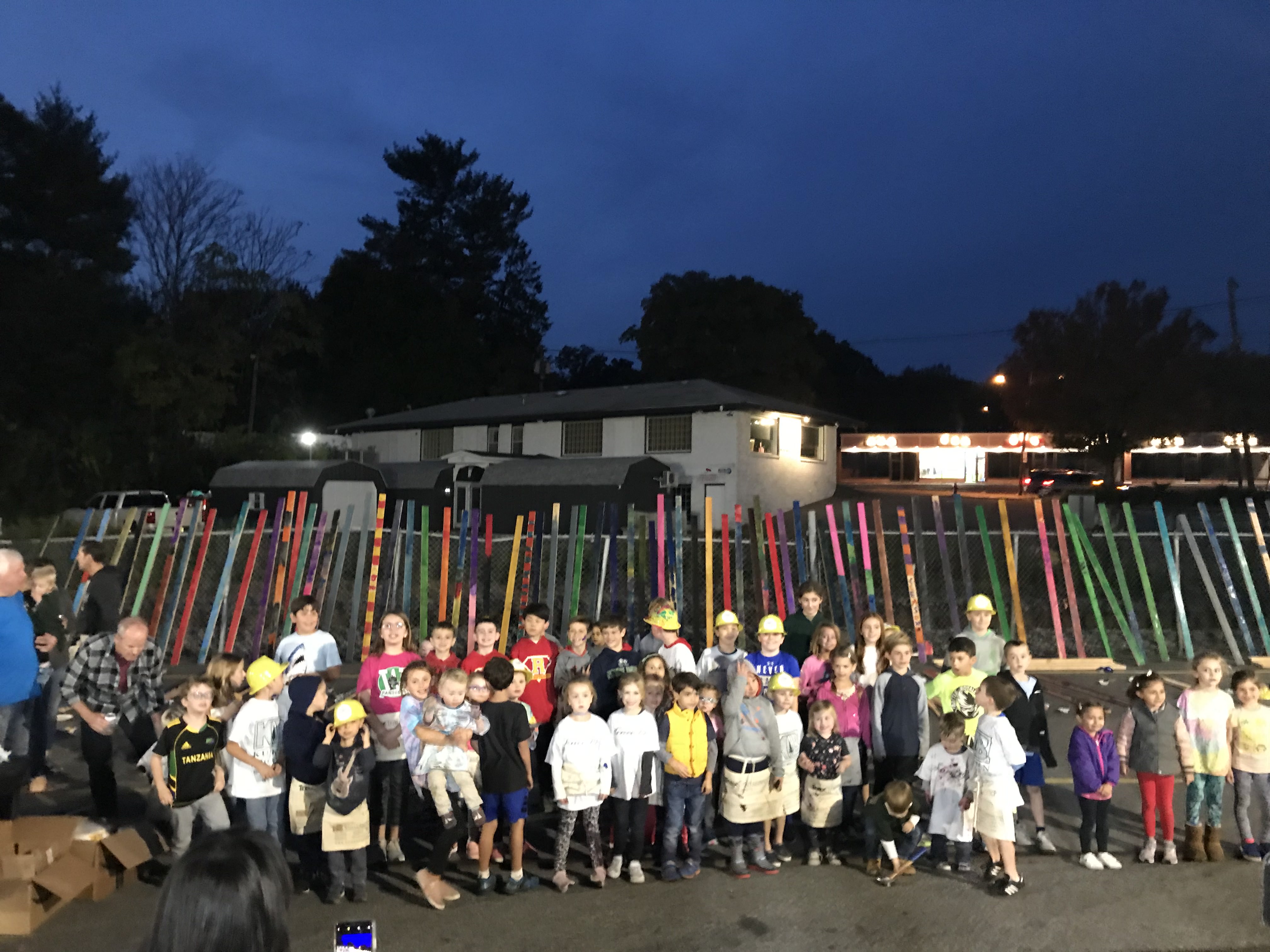 Once the studs were dry, Kuiken Brothers delivery and operations team loaded up the custom painted studs and shipped them over to the official Hammering 4 Habitat event at the Paterson Museum.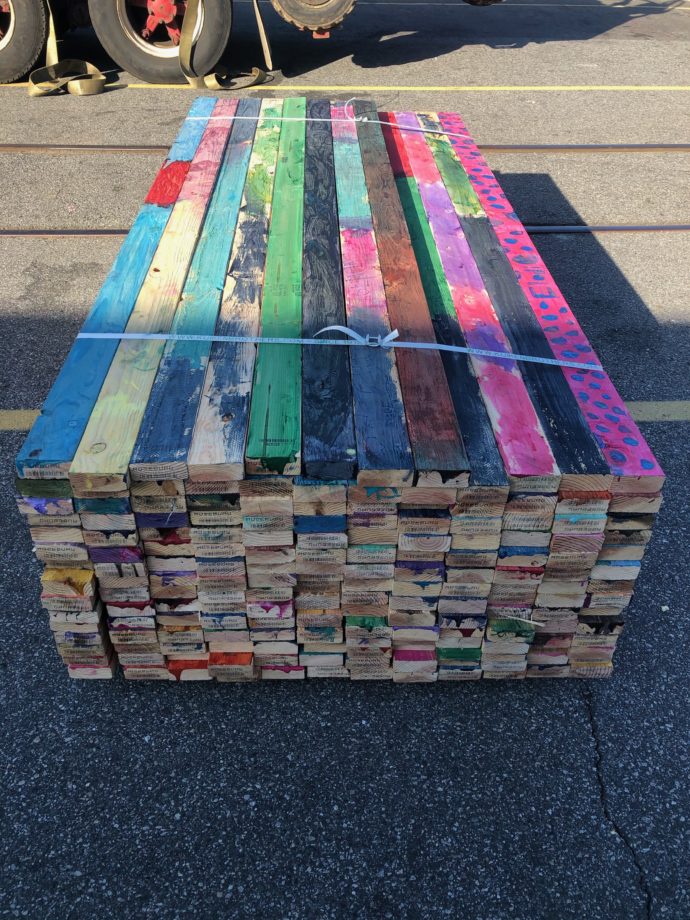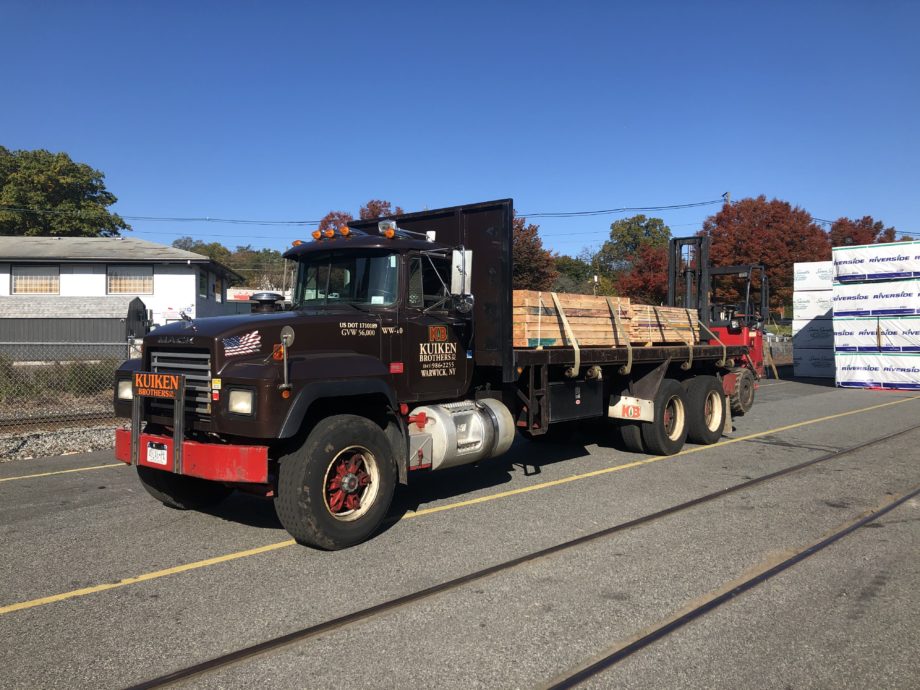 The best part of this event is that kids of all ages came together to participate, making it such a great youth group event! We sincerely appreciate all who came out to participate in these two events, and more importantly, for all of the hard work and dedication of the Paterson Habitat for Humanity staff for their hard work and efforts!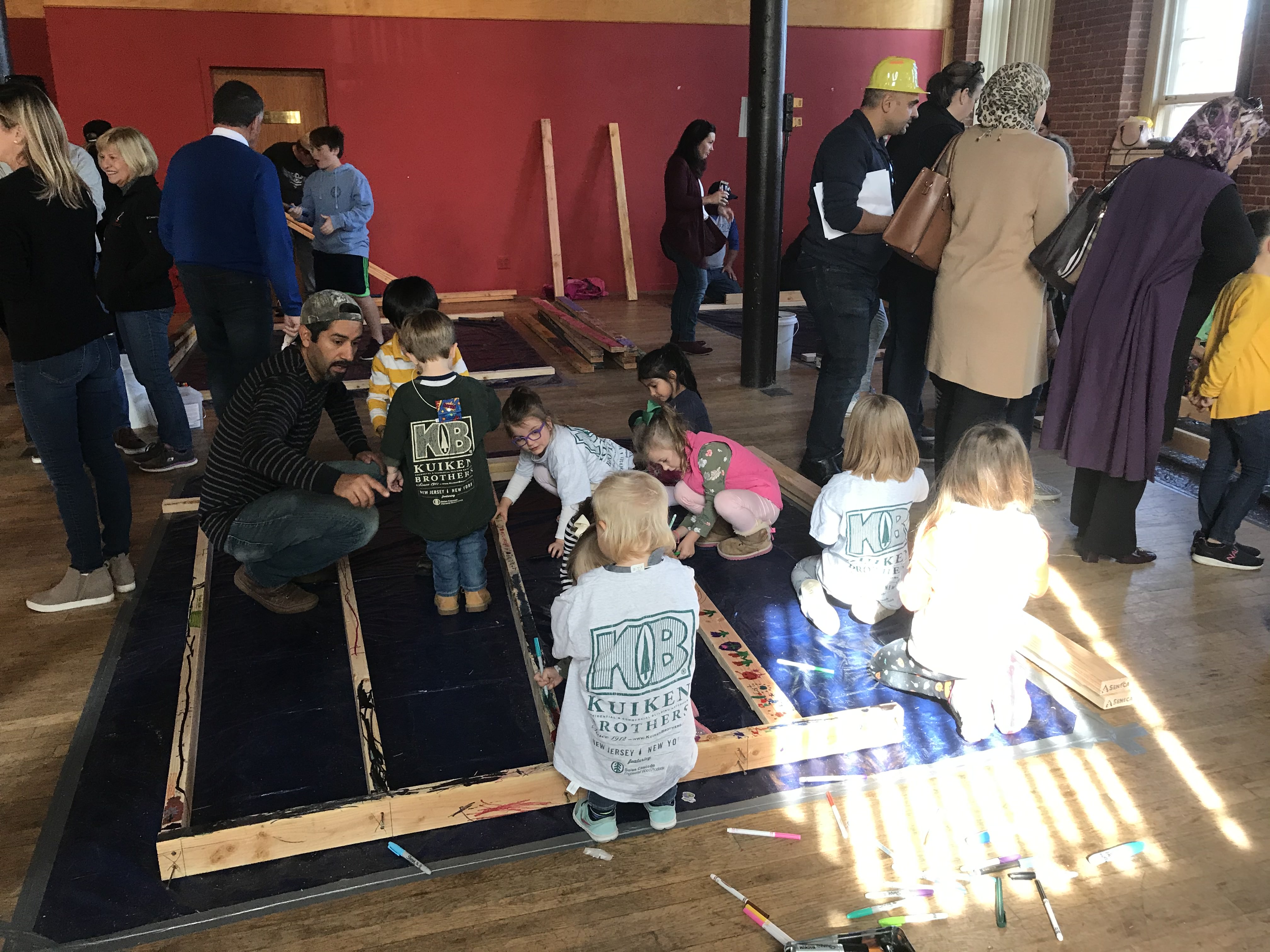 If you would like more information about volunteering for Paterson Habitat for Humanity's events in the future, or would like to make a financial donation, please click here to Get Involved or Donate Now!
About the Kuiken Brothers & Paterson Habitat Partnership
A corporate mission of Kuiken Brothers is to positively impact communities in New Jersey and the greater Tri-State area. The company supplied building materials for the first Paterson Habitat for Humanity House in 1984. In 2007 Kuiken Brothers' commitment to Paterson Habitat was recognized with the organization's Community Champion Award. In 2013, Paterson Habitat honored Kuiken Brothers with the Millard Fuller Award in recognition of the company's support for Paterson Habitat as a supplier, donor and source of construction volunteers ever since Paterson Habitat began building homes for low income families.
About Paterson Habitat for Humanity
Paterson Habitat, an affiliate of Habitat for Humanity International, partners with low-income families to help them build and buy new homes of their own and renovates existing homes. The organization is also working with community partners to revitalize whole neighborhoods. Paterson Habitat's mission is sustained by financial donations and the work of its construction volunteers, who have provided homeownership opportunities to over 300 families since 1984.