Kuiken Brothers is now stocking the first carbide- tipped recip blade designed for metal cutting from Diablo.
This innovative 8 tpi blade offers 20x the performance of standard bi-metal recip blades.  From cutting mild steels to extreme metal alloys, what used to be a major challenge for recip blades is now fast and effortless.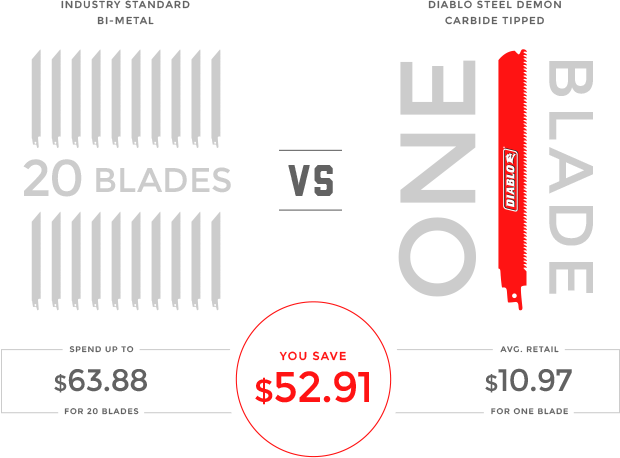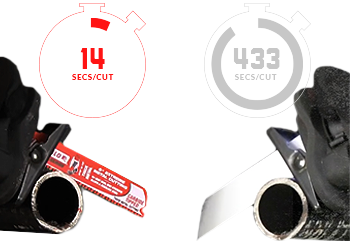 The Diablo Steel Demon Carbide tipped recip delivers unmatched speed, cut after cut.  It makes quick work of everything from black iron pipe to plate steel. Not only that, it can slice through the toughest metals out there:  high strength steel alloys, grade 8 bolts, stainless steel, and cast iron.  Those metals will immediately destroy a traditional bi-metal blade, turning it into a butter knife.  The Diablo Steel Demon Carbide tipped powers slices right through, cut after cut.
If you would like more information on the Diablo Steel Demon Carbide Tipped Recip for an upcoming deck project, please feel free to give us a call (201) 652-1000, or complete our on-line Contact Us Form and a Kuiken Brothers will follow up with you right away. We look forward to working with you on your next project!