Kuiken Brothers is now stocking Simpson Strong Tie's DTT1Z Deck Tension Tie. Check out this quick video overview.
New DTT1Z Deck Tension Tie provides alternate approach to attaching decks to homes. The new DTT1Z deck tension tie provides a less invasive approach for attaching a new deck to a home or retrofitting an existing deck to current code standards.  This tension tie addresses a 2015 International Residential  Code provision (section R507.2.4) that now allows four  750 lb. lateral connectors to be fastened to framing in the house with a lag screw. This provision is an alternative to using two 1,500 lb. lateral connections from the deck to the floor joists within the house.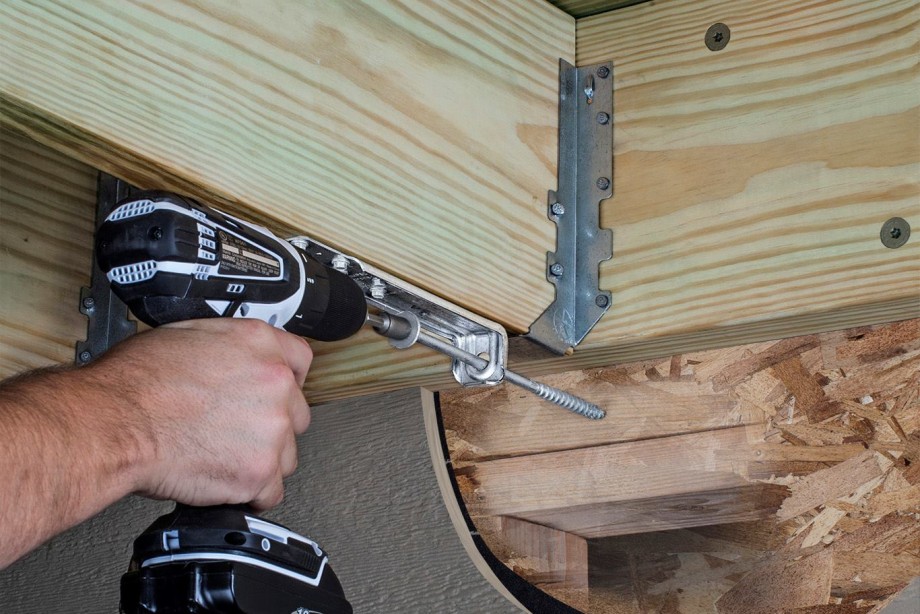 The DTT1Z is specifically designed to comply with this new code detail that permits the lateral connection from the deck joists to be made to top plates, studs, or headers within the supporting structure. This eliminates the need to access the floor joists inside the house.
The DTT1Z fastens to the narrow or wide face of a single 2x with Strong-Drive SD Connector screws. The new Strong-Drive SDWH Timber-Hex HDG screw with an integral washer attaches the tension tie to the supporting structure.
If you would like more information on the Simpson Strong-Tie DTT1Z Deck Tension Tie for an upcoming deck project, please feel free to give us a call (201) 652-1000, or complete our on-line Contact Us Form and a Kuiken Brothers will follow up with you right away. We look forward to working with you on your next project!