Kuiken Brothers is pleased to announce that we are now stocking Johnson Hardware Soft Close Pocket Door Hardware.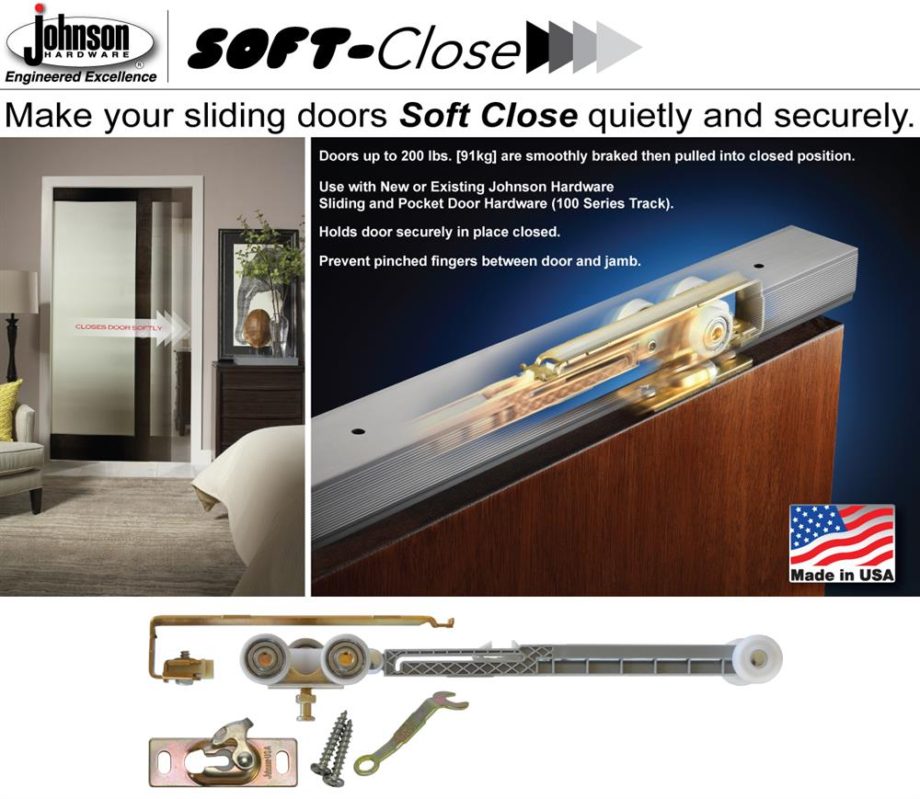 A versatile single track system designed and packed primarily for "on-the-job" construction of pocket doors, but also usable in combination with itself or other Johnson series tracks for special installations of sliding doors. Aluminum track with convex rails, jump proof three wheel hangers. Heavy gauge steel components are zinc plated for a quality appearance. Components are available in bulk for fabricators, as are fixtures for assembly of pocket door frames.
Watch this quick installation video:
If you would like more information on Johnson's SoftClose Door Hardware please feel free to give us a call (201) 652-1000 or complete our in-line Contact Us Form and a Kuiken Brothers representative will follow up with you right away.