Kuiken Brothers is now stocking the Precision Concealed Magnetic Door Catch at our locations in NJ & NY. Our door supplier REEB millwork has begun offering this as an option in place of the standard ball catch system and we've decided to bring it into inventory for retrofitting where required. Also, one thing that we think you'll love about these magnetic door catches … they're so quiet compared to the traditional ball catch. Because the magnets never actually touch, you won't hear the loud latch noise when opening and closing these doors!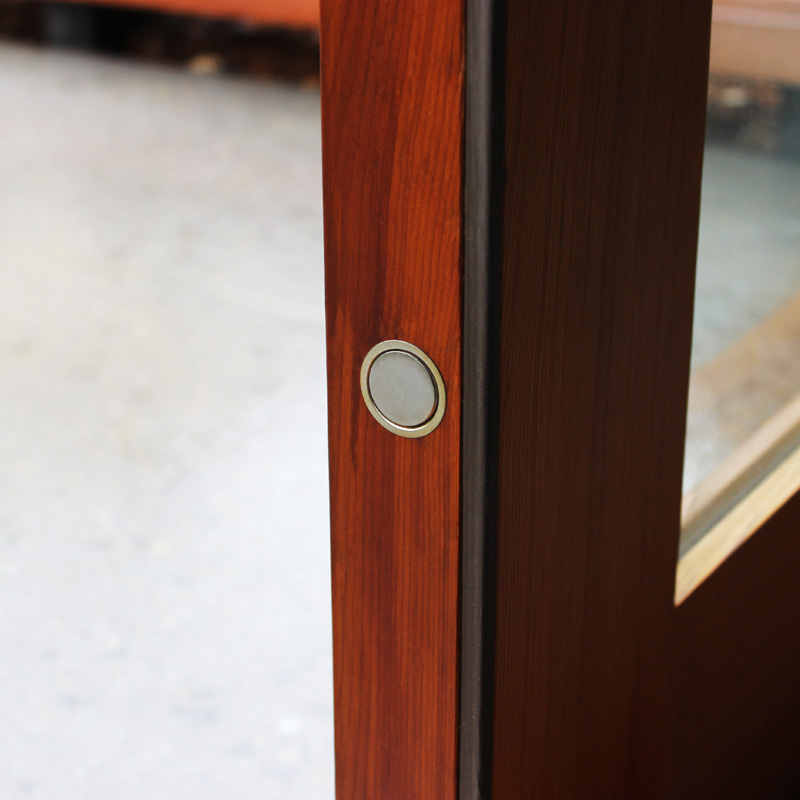 The Precision Concealed Magnetic Door Catch is recessed into the head jamb and the top edge of the door on the strike side. While the catch works as is, additional metal plates can be added to the catch. The more metal plates used leads to a smaller gap between the head jamb and top of the door and in return make the holding power stronger. Therefore, the catch can accommodate heavier doors.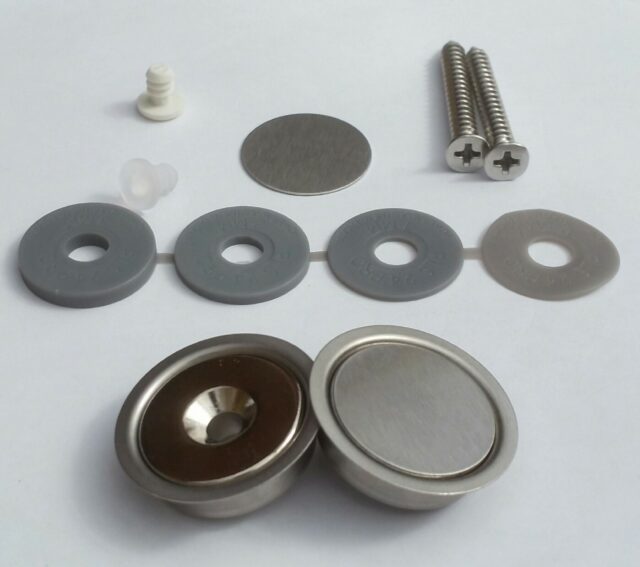 Additional Features & Benefits Include: 
Lifetime Guarantee (for magnetism)
The magnets don't touch, so the catch wont wear out
Can be painted over if silver finish is undesired
No latch noise when opening and shutting doors
Can be used anywhere a roller catch or call catch would be installed
Completely concealed when door is closed
Can be used to keep problem doors shut
Catch is versatile and can be installed in many applications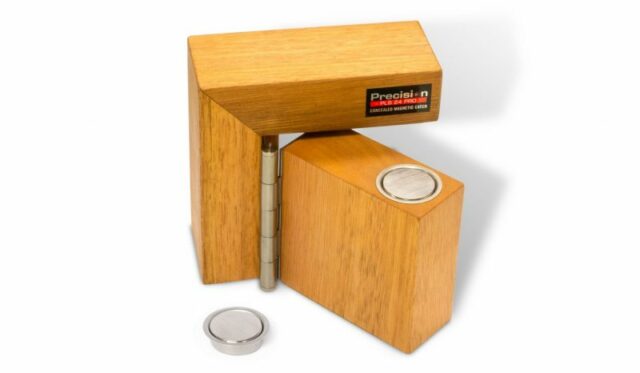 So, who really cares about a magnetic door catch if you don't have a beautiful door to go along with it?  Luckily Kuiken Brothers' preferred millwork partner, REEB Millwork offers an extensive selection of stile & rail as well as primed stile & rail units at their distribution facility in Bethlehem, PA. What is even more impressive is their inventory levels of each of the series of doors shown in their two catalogs. We're certain that referencing these in-stock options with your clients and team meetings with your architect partners will save a significant amount of times and last minute questions and finger pointing wondering when your door order will be showing up.
Read the complete blog article on REEB's extensive selection of stile & rail as well as primed stile & rail units, here. 
The options can be a little overwhelming at times, but that is why the Millwork experts at Kuiken Brothers are here to help. Our team is extremely knowledgeable in understanding the application and providing the appropriate solution to meet your needs, whether it be budget, a specific look, or simply a deadline requirement.
Ready to get started? Well then hop on over to our Contact Us page and complete the on-line form. Tell us a little bit about your project in the Comments/ Questions field and we will have a Kuiken Brothers representative follow up with you right away. We look forward to working with you on your next project!