The Spring 2013 Edition of Kuiken Brothers Moulding & Millwork Catalogs have arrived!
Check out some of the latest updates below.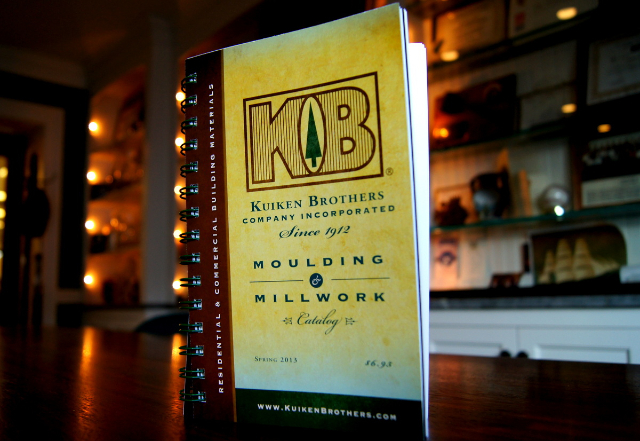 Kuiken Brothers Moulding & Millwork catalog features one of the largest in-stock collections of moulding profiles in NJ & NY. Whether you are working on a new construction project and would like to stand out from your competition, or are working on a 100-year-old remodel/ renovation, you are certain to find a profile that can be shipped to your project in less than 24 hours. No need to wait for a custom run which can have expensive set up charges and long lead times. Kuiken Brothers is ready to ship you your moulding profiles today!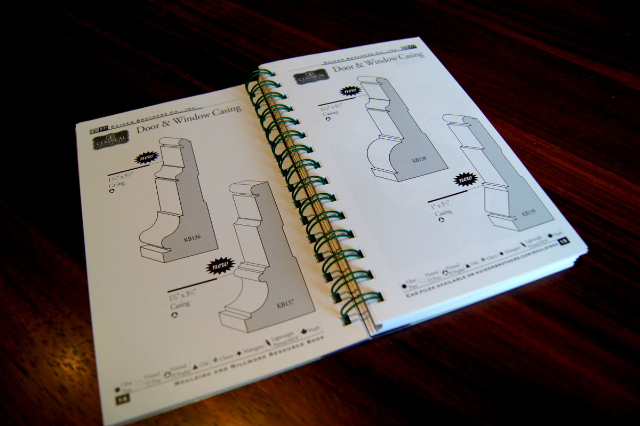 Four New Moulding Profiles!
We have just added four new 3-1/2″ casings to our KB Classical Moulding Collection. Each profile is milled from poplar, and is an exact replica of their larger 4-1/2″ and 5-1/2″ casing profiles that we have in-stock. These profiles answer the need for remodelers working on smaller homes where a 4-1/2″ profile is too large for the size of the room, or there are existing electrical outlets and it will simply be too costly to have an electrician make those changes. Learn More About our Four New 3-1/2″ Casing Profiles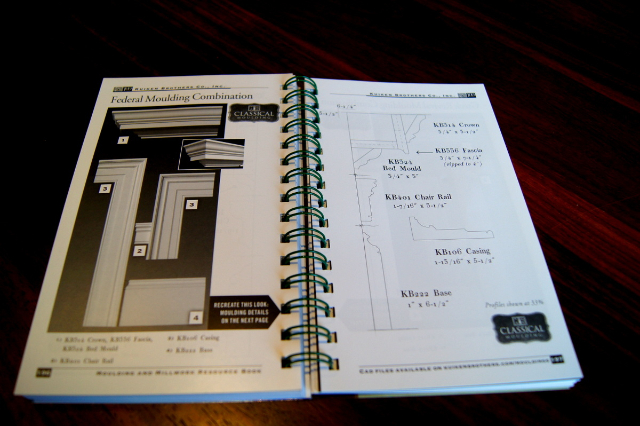 New Moulding Design Guide!
We have added five full room millwork plans which help you find similar crown, casing, base and chair rail options as well as a few different built up cornice designs that can be used to take your millwork packages to the next level. These designs will also help you to achieve a historic look and feel as each combination is from our Classical Moulding Catalog and features Early American, Georgian, Federal, Greek Revival and Colonial Revival packages.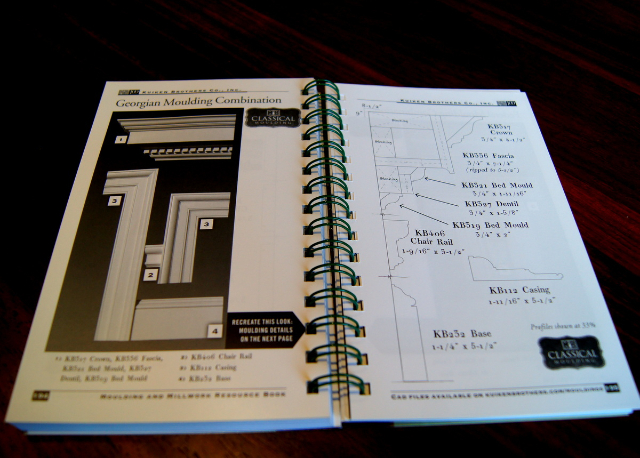 Create a Feature Moulding Package
Check out the crown moulding design on page 134 and 135.  A six-profile crown moulding design!? Yes, we agree, this may be getting a little crazy, but there are installers out there that are installing these designs for their clients, and charging a premium with custom milled profiles.  We just uncovered their secrets so that you can create a similar design out of stock poplar moulding profiles for half the cost! We also suggest that you offer this built-up design in a front entry foyer, or a dining room – a feature room where your clients will be welcoming guests. For other rooms or second floors, you can scale back the design to just a simple one or two piece crown moulding and maintain a similar look and feel. Download Kuiken Brothers Georgian Moulding Plan.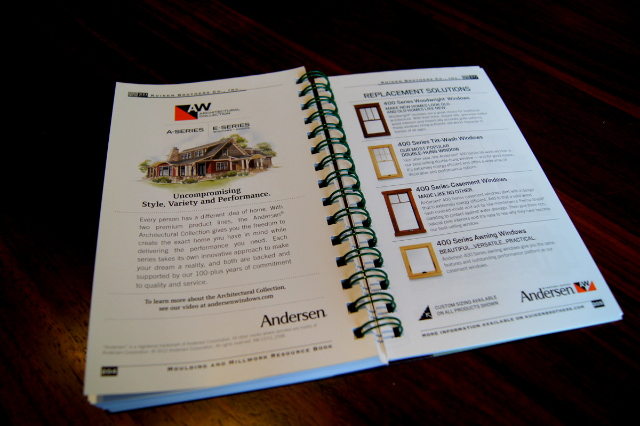 We have updated our entire Millwork section featuring all of the window, door, hardware and custom millwork options available to you. There have been many new additions to our offering in the last few years. Make sure to check out the back of the book to learn more about our featured millwork partners, all of which will work together with the team at Kuiken Brothers to ensure the products you install perform exactly as you need them.
These are just a few of the updates to the catalog. If you would like to receive a complimentary copy of our catalog, fill out the on-line request form.
We look forward to working with you on your next millwork project!