Kuiken Brothers' Emerson, NJ location was fortunate to have a very special visitor make a quick stop in Emerson, NJ as he took a quick break from his toy making facility in the North Pole.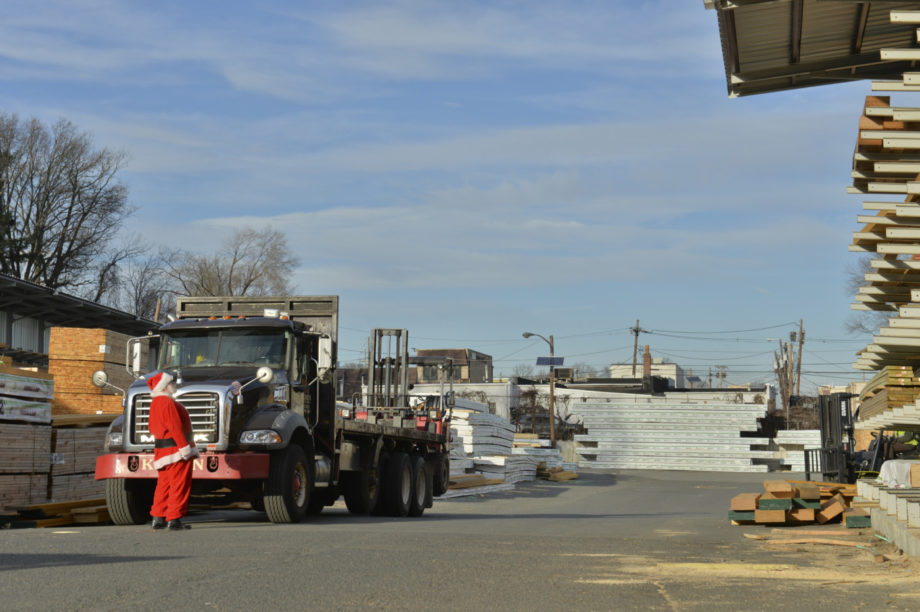 Hopefully by now you have heard the news, but a few years ago Kuiken Brothers Emerson, NJ location was completely remodeled, which doubled in size and now features two new drive-through warehouses for residential and commercial building materials, a millwork & cabinetry showroom, four loading docks, a massive inventory of engineered lumber, all of which took place right in the heart of Bergen County!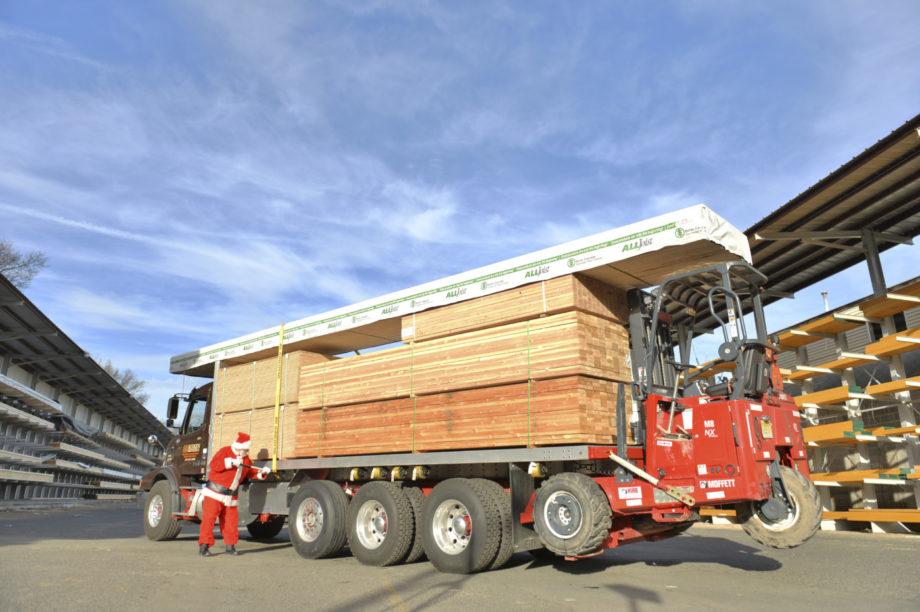 Santa was given a quick tutorial on strapping down these large custom home lumber loads and did it faster than feeding all nine reindeer.
He was given a chance to take a seat in our moffett truck mounted forklift to see how we make efficient jobsite deliveries.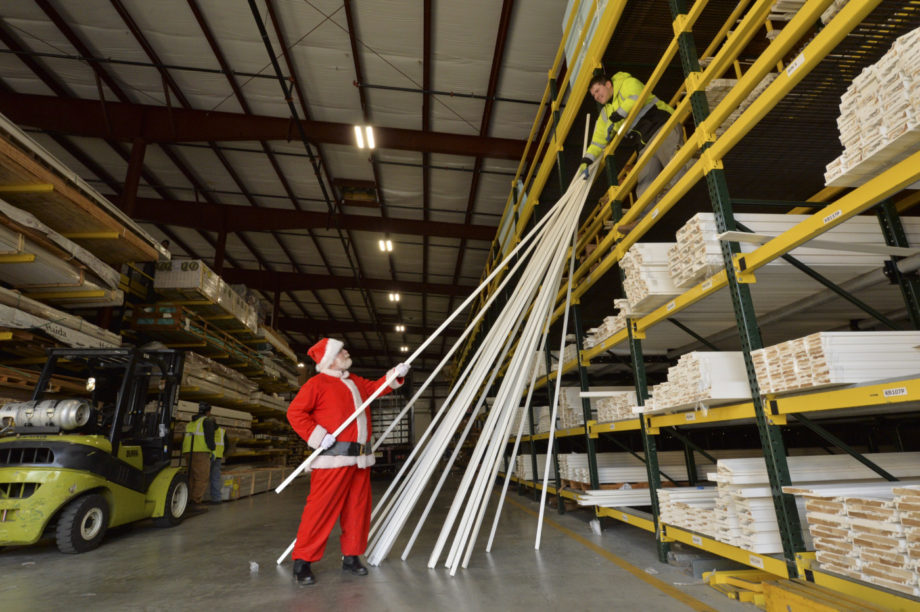 He even helped pull a customer's order of our Classical Moulding profiles. All milled from poplar. Santa was impressed – they don't get many poplar trees up in the North Pole.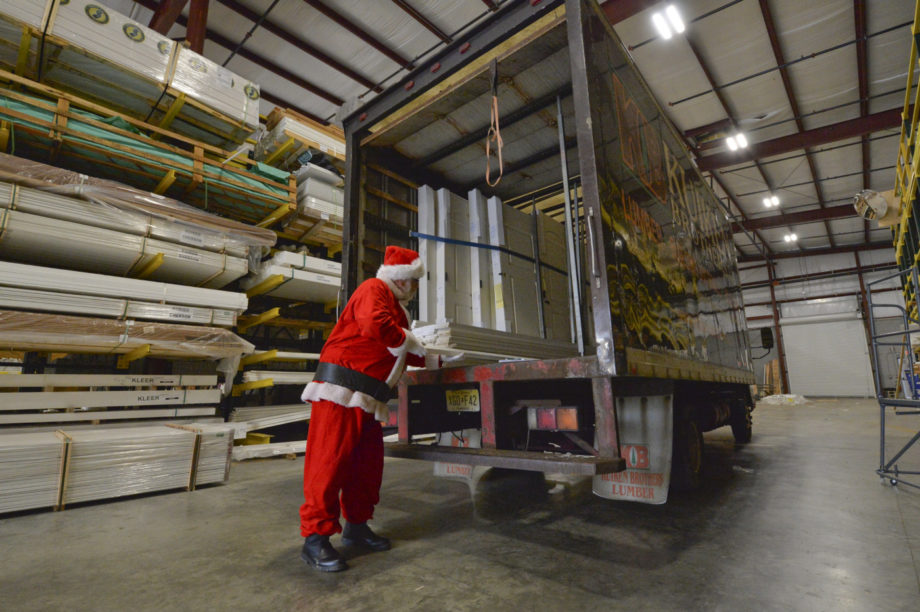 Unfortunately Santa was under-impressed with our millwork vans and kept comparing it to his sled and reindeer system that helps him deliver toys all around the world.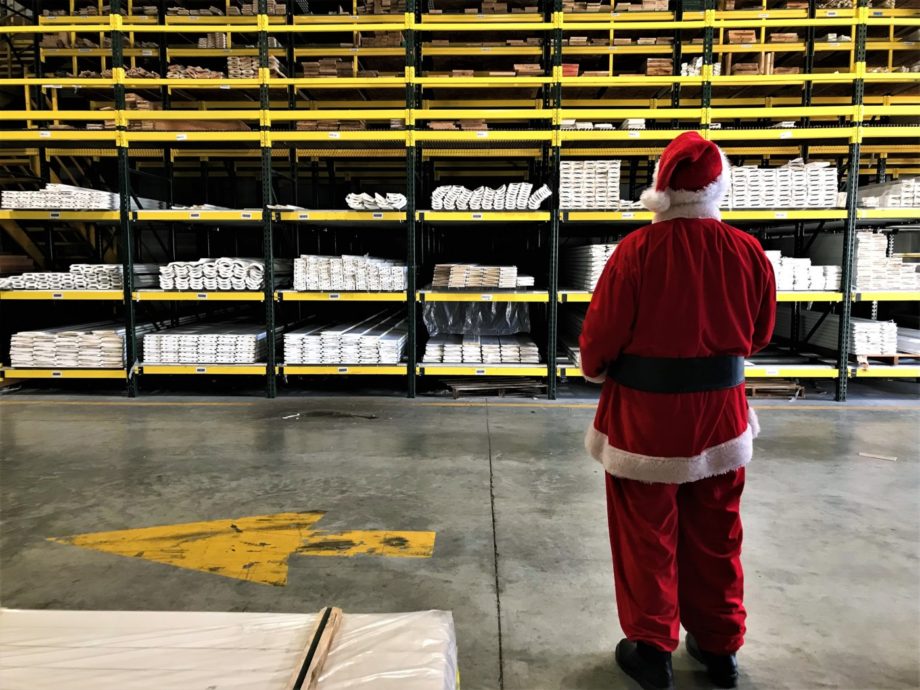 Santa tries to figure out how he'll get the 1,912 lf order of KB106 into his bag for the finish carpenter in Chicago.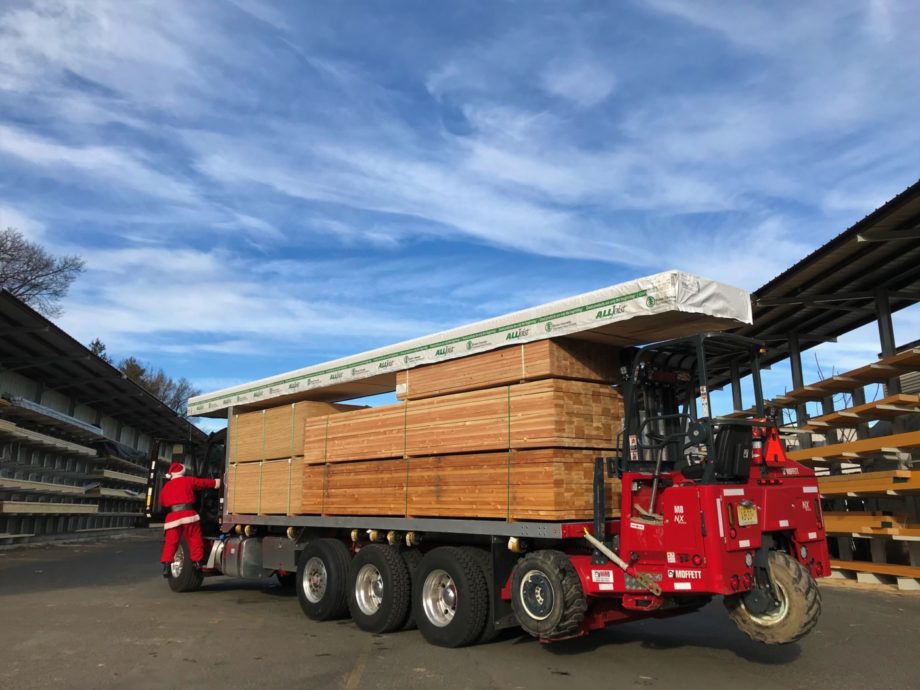 Thanks for visiting Santa! We wish you the best on your travels on December 25th!
A Merry Christmas to all – from your friends at Kuiken Brothers.