Kuiken Brothers is excited to announce the launch of our latest video "The Importance of Rail to A Modern Building Material Supplier." In this video, president Doug Kuiken and VP of operations Matt Kuiken discuss the impact that acquiring shipments of lumber and building materials by rail has on their customers, the environment, and their local communities in New Jersey and New York.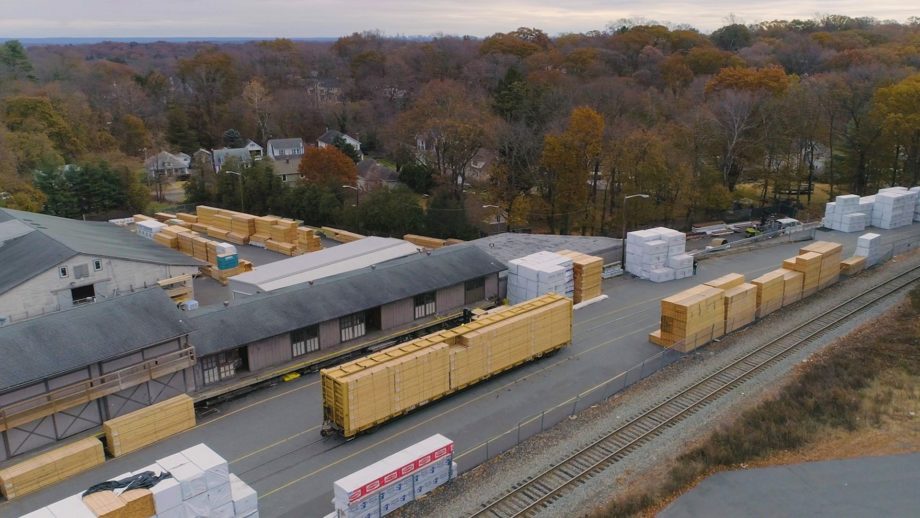 "Each year we receive over 500 rail cars of building materials by rail," says Doug Kuiken. "It would take approximately 1,500 tractor trailers to deliver an equivalent amount of material. That is a significant savings in fuel and resources as well as a drastic reduction of vehicle traffic on our already congested roadways."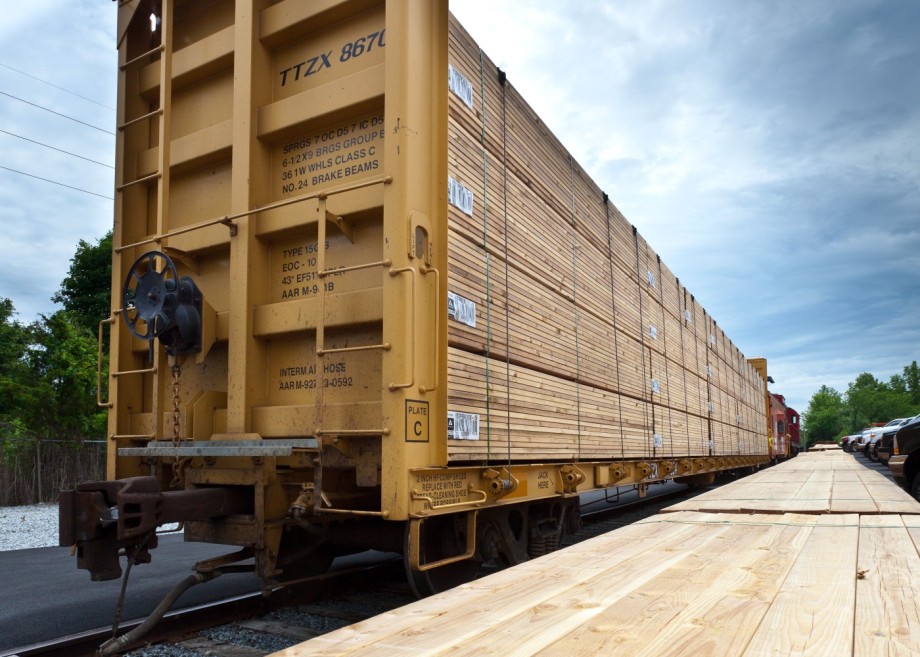 Kuiken Brothers currently operates five locations with active rail siding (Emerson, Midland Park, Warwick, Succasunna, Newark) which provides us with direct access to some of the premier manufacturers and producers in North America. This ensures a consistent supply of premium building materials (engineered and dimensional lumber, plywood, drywall) for our customers.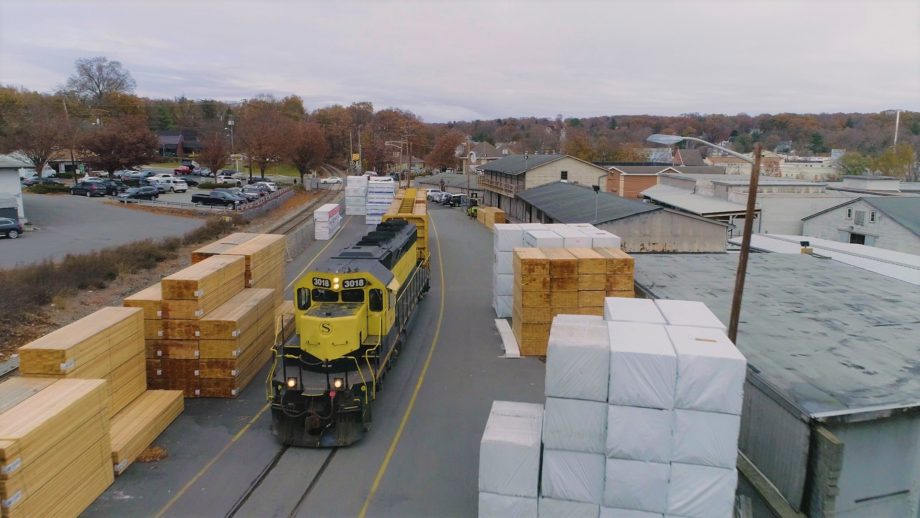 "Rail is good for industry" says Matt Kuiken. "It allows us to contract with mills in the Pacific Northwest and bring product direct into our site. This simplifies the supply chain, which allows us to relay those savings to our customers."
When it comes to dimensional lumber, our partners at the mills can produce, bundle and ship material to us in about three weeks from Washington and Oregon. This ensures that our customers get clean, fresh wood that isn't weathered and hasn't been sitting on the ground for months. Because we're consistently buying large volumes of lumber at a time and the cost of rail freight is less than truck freight, our average landed cost tends to be lower, and our quality superior.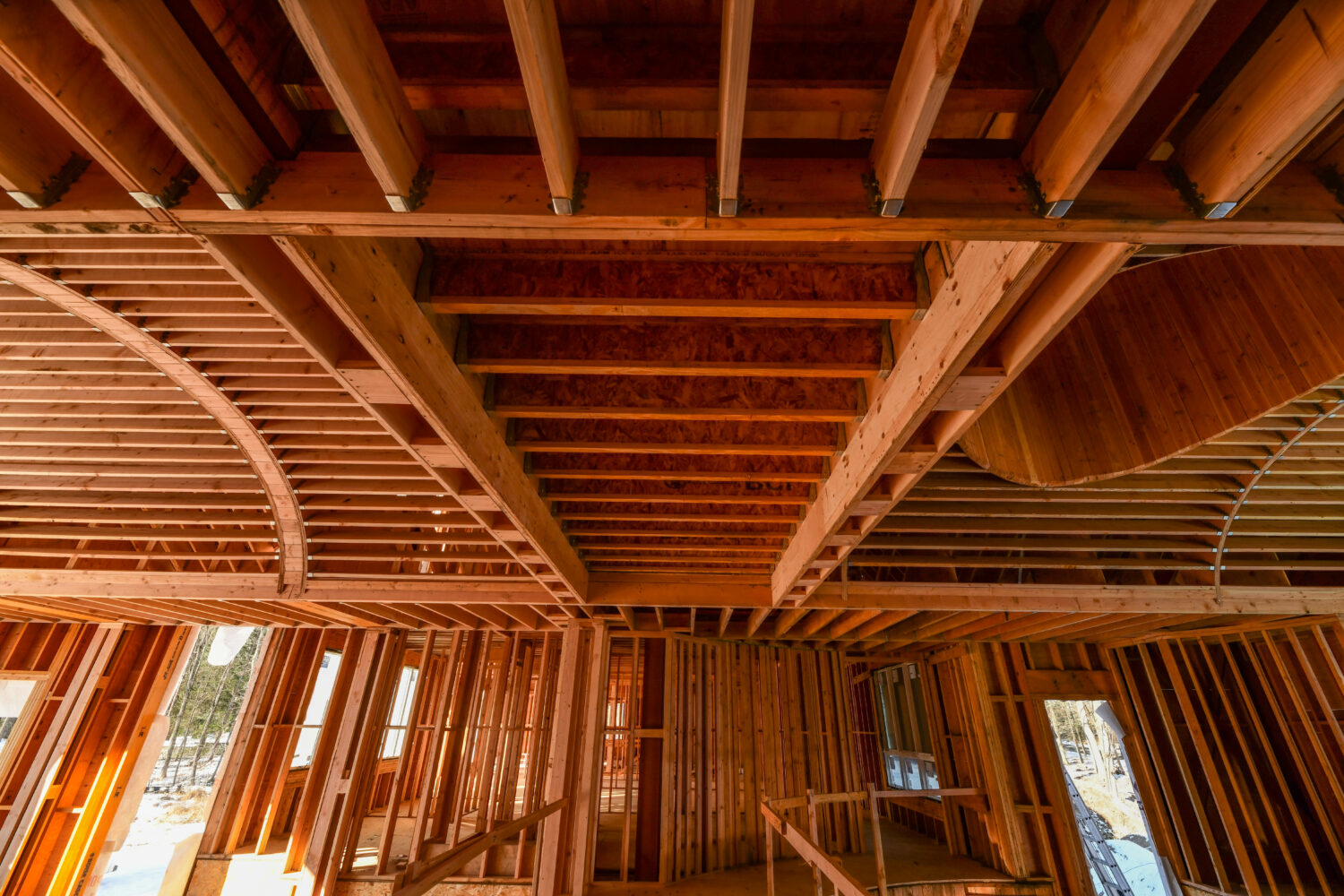 "Builders like a higher quality product. They like consistency of supply. They like wood that they don't have to cull. They like wood where they don't have a lot of waste, that they know that every board is going to be usable, it's going to be straight, and its going to be true, says Doug Kuiken. "If you consistently offer a quality product at a fair price to your customers, they will keep coming back."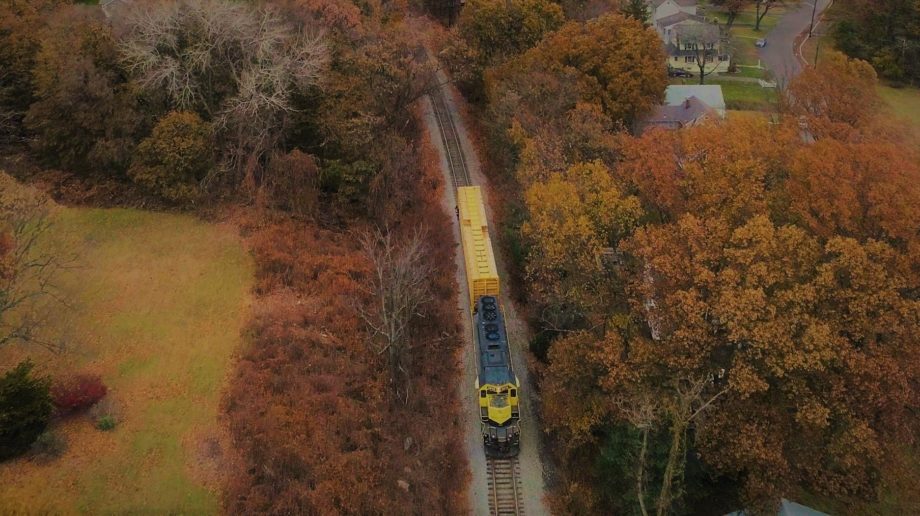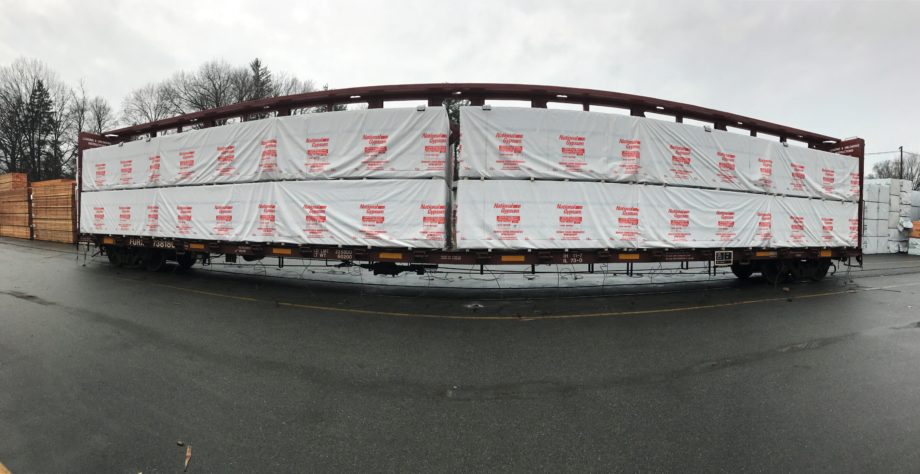 We also receive drywall directly from gypsum manufacturing plants which reduces the amount of times that the material is handled from the plant to the jobsite, reducing risk of damage and consistently providing our customers with a higher quality.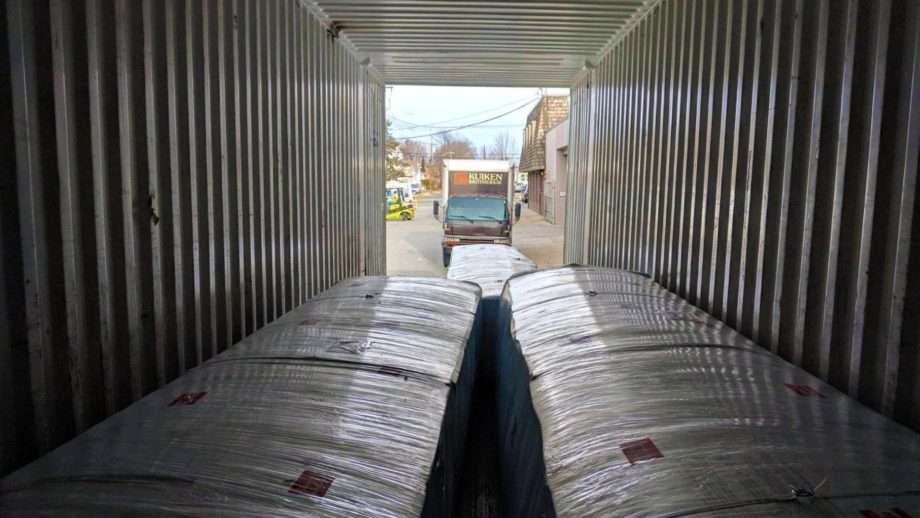 We have also utilized intermodal (truck-rail-truck) to ship larger Classical Moulding orders to customers around the country. This order was loaded into a dedicated container that shipped by rail from New Jersey where it was unloaded in Salt Lake City, UT, and then trucked a short 15 miles direct to the jobsite.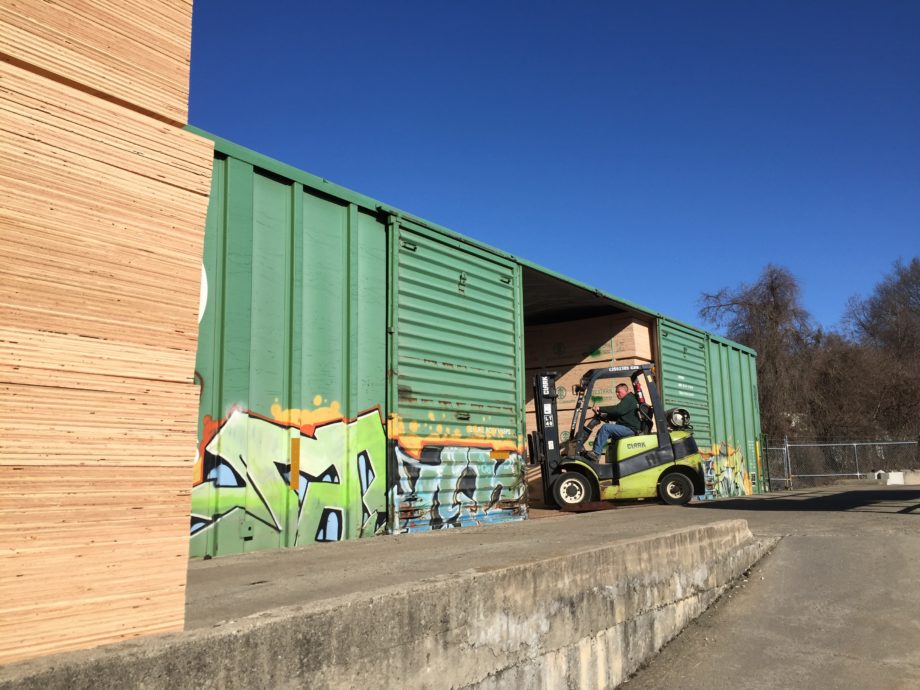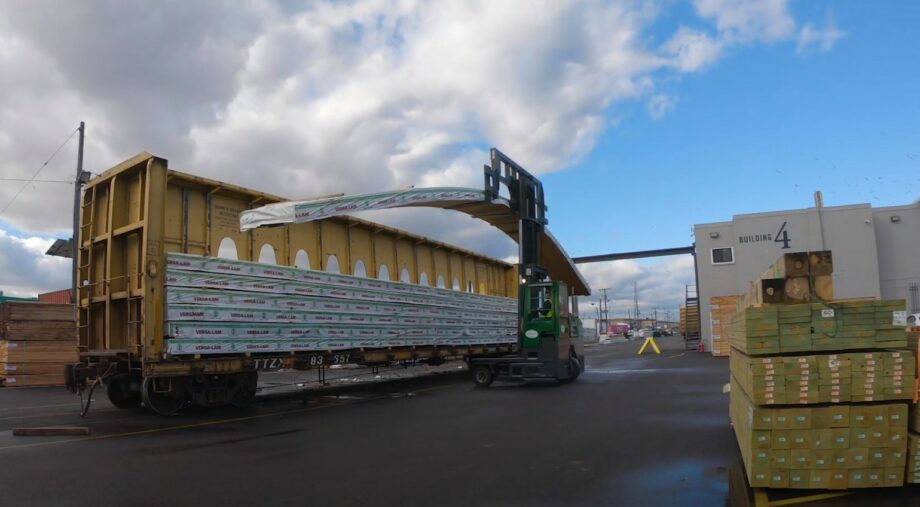 Access to rail played a major factor in our decision to expand into our ninth location in Newark, NJ. Opened in late 2019, the 10-acre site features 1,700 feet of track which stretches through the property to Newark Bay and can accommodate over 20 rail cars of material at once. Additionally, the site is situated on Newark Bay commercial waterfront with deep water berth access for future growth and logistics opportunities. Having the ability to receive material by rail and an extensive fleet of delivery vehicles helps us to bring high quality building materials directly and efficiently to the center of the ever growing distribution hub of the New York/ New Jersey Metro market.
If you are interested in partnering with Kuiken Brothers for an upcoming project, please feel free to give us a call at (201) 652-1000 or fill out the Contact Us Form and one of our sales representatives will follow up with you right away.  We look forward to working with you on your next project.