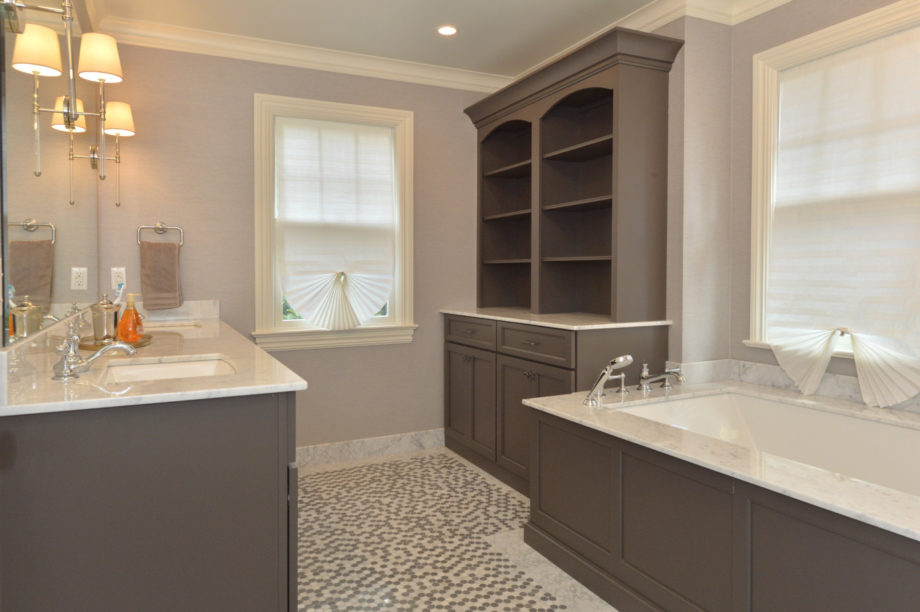 Kuiken Brothers had the privilege of supplying this bathroom remodel in Ridgewood, NJ. The process began at our Emerson, NJ Kitchen & Bath Showroom where the young family of four met with Kevin Kelly, one of our four Emerson based cabinetry designers.
One of our favorite features was wrapping the bathtub with matching paneling. It is a nice finishing touch that continues the finished, upscale millwork look throughout.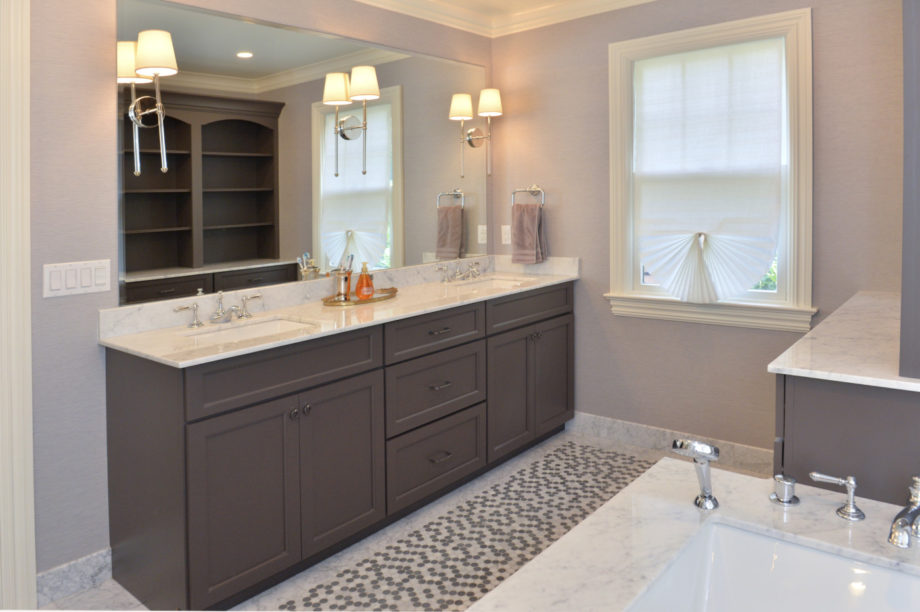 The double sink vanity was built with solid wood construction, creating a strong cabinet to not only create a long lasting piece to withstand the daily use of a family of four, but also provide them with plenty of storage.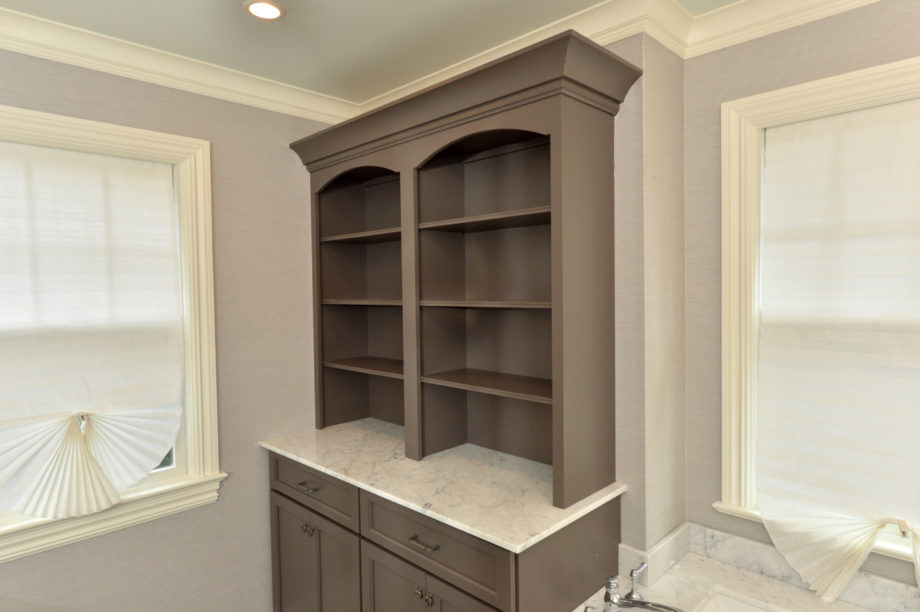 Check out these decorative bookcase style cabinets! We love how they add that character, charm and the extra level of millwork detail to the space. And don't forget about all of that extra linen storage!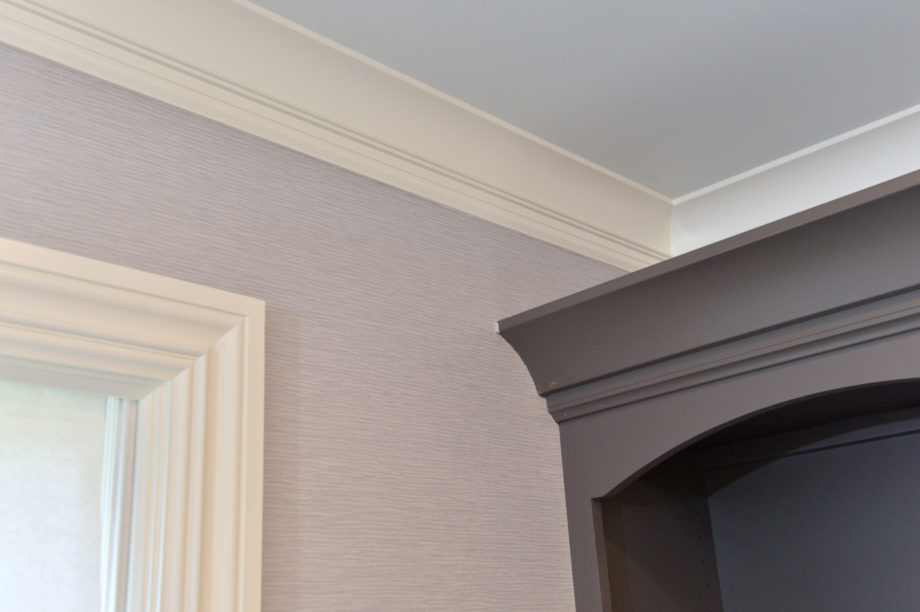 In addition to cabinetry, Kuiken Brothers offers a complete range of residential building materials. If you are going to be adding windows, doors and moulding to your space, make sure to let our designers know and we'll be happy to offer suggestions that will compliment your cabinetry project. For this bathroom, Kuiken Brothers supplied the windows in addition to the moulding and cornice combination from our Classical Moulding Collection (KB361 and KB224) ensuring a consistent look between all elements. Check out how our stock KB361 cove is a near perfect match to the custom cabinetry profile.
About Kuiken Brothers Kitchen & Bath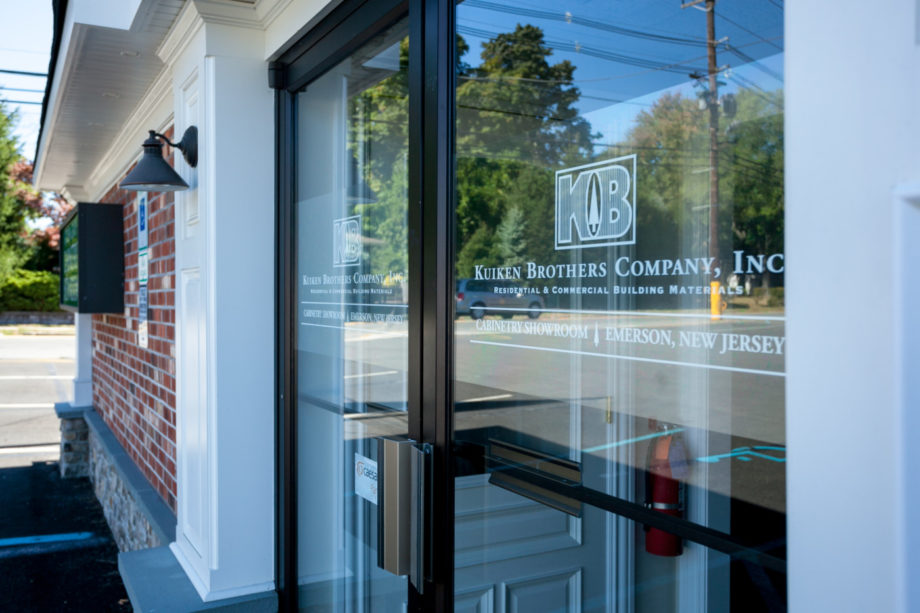 Built with inspirational, lifestyle installations, Kuiken Brothers Millwork & Cabinetry Showrooms are the ideal location to meet with clients in advance of a project where a number of major decisions can be made. Allowing your clients to see, touch and operate a wide range of stock, semi-custom and full custom cabinets before they are installed creates a great space to help understand the clients goals, whether it is a price conscious project, or one that simply is required to achieve their goal. This helps to set their mind at ease during the design phase, and simplifies the entire selection process. Visit one of our four convenient Cabinetry Showroom locations. Emerson NJ, Succasunna NJ, Wantage NJ or Warwick NY.

Check out the "Our Showroom, Your Showroom" video below