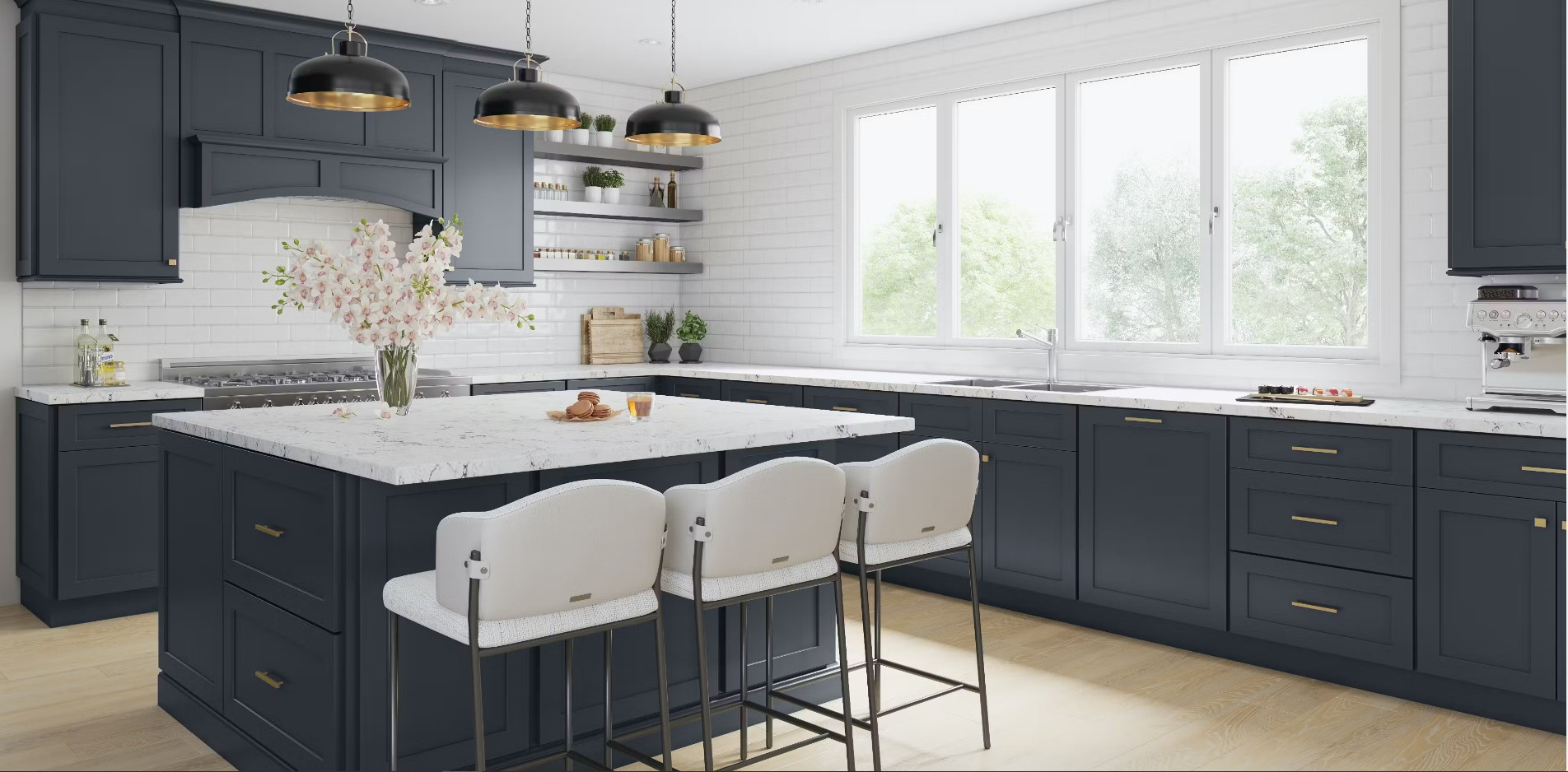 When was the last time you heard of a millwork product that had a 7-10 business day lead time, let alone a quality, semi-custom cabinet. Well, we're pleased to let you know that the subject line is true! Once you've finalized your design with our cabinetry sales team, our Newark, NJ based partner Fabuwood will immediately begin processing your order. We had a chance to tour their facility and their operation is quite impressive, the inventory is strong, and you can't beat the proximity to all of our projects right here in NJ & NY!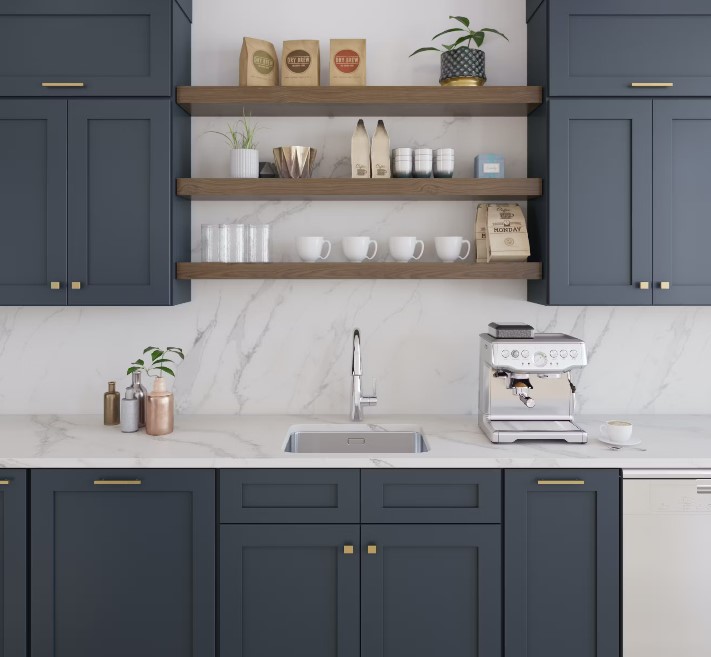 A short lead time does not mean poor quality. Fabuwood's goal is to produce cabinets that never compromise on their quality, but always compliment your home. To ensure Fabuwood cabinets are of the highest caliber, they implement 12 essential quality standards determined by experts called Q12. To fully achieve Q12 eligibility, a cabinet must meet twelve unique standards of quality: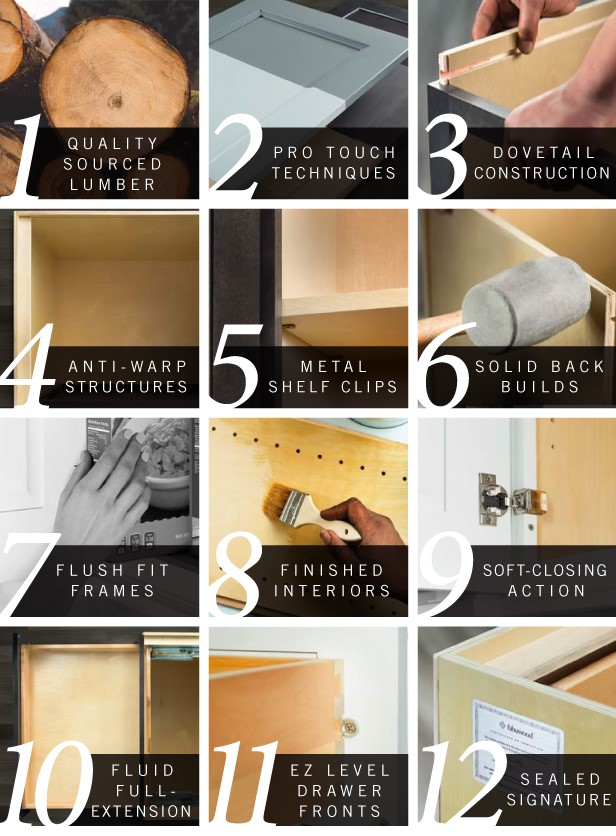 Another great characteristic of the Q12 qualification is the use of compact hinges with built-in, soft-close mechanism. Fabuwood uses the smooth-running capability and soft closing action of Blum's tandem plus self-closing hinges, providing an impeccably gentle and fluid cabinet function.
The Blum Compact Clip hinge is now standard on all of Fabuwood's Cabinets at no additional charge! This new hinge, designed specifically for face frame cabinets, allows doors to be easily removed and attached to quicken processes either on the assembly line or during field installation. Featuring a pre-attached plate, the hinge is delivered in one piece for improved installation accuracy.
Ready to get started? Visit a Kuiken Brothers' Showroom!
Built with inspirational, lifestyle installations, Kuiken Brothers Millwork & Cabinetry Showrooms are the ideal location to meet with clients in advance of a project where a number of major decisions can be made. Allowing your clients to see, touch and operate a wide range of stock, semi-custom and full custom cabinets before they are installed creates a great space to help understand the clients goals, whether it is a price conscious project, or one that simply is required to achieve their goal.
If you would like to learn more for an upcoming project, we invite you to visit Kuiken Brothers Millwork & Cabinetry Showrooms!  Or visit our Contact Us page and complete the on-line form. Tell us a little bit about your project in the Questions/Comments field and we will have a Kuiken Brothers representative follow up with you right away. We look forward to working with you on your next project!