Your options of interior doors are virtually limitless covering a wide range of design and budget price points. Whether you want a six-panel hollow core door or a solid wood interior door that you can paint or stain, you have come to the right place. All Kuiken Brothers residential locations have showrooms with a wide variety of doors on display for you to see, touch and feel. Visit us today!
Kuiken Brothers Interior Doors Supplied by REEB Millwork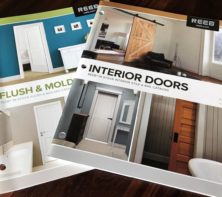 Authentic Stile & Rail – Attention to detail, design flexibility and solid construction are what have made authentic stile and rail doors the most popular choice for discerning homeowners. Uncomplicated and Cost Effective Flush & Molded Doors provide excellent value in a basic construction and are available in both hollow and solid core construction. And finally, MDF doors couple great value with complex design options and solid, one-piece or traditional stile and rail construction.
JELD-WEN Interior Doors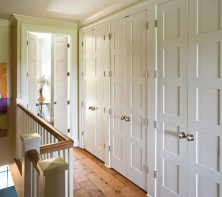 When is a door more than a functional necessity? When it's a JELD-WEN door. These reliable interior doors are designed to be artful elements for your home, supporting your personal tastes and coordinating with your home's architecture. The best part is these expertly made doors are available for any budget and any application.
Rogue Valley Interior Doors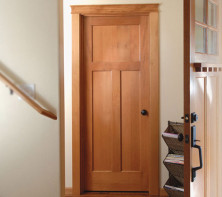 At Rogue Valley Door, there is more to our doors than meet the eye. Of course, our design and craftsmanship set us apart from other door makers. But the materials we choose gives each of our doors a remarkable look and feel. So, to achieve and to maintain the beauty and finish of a Rogue Valley Door, you will need some information.
Simpson Interior Doors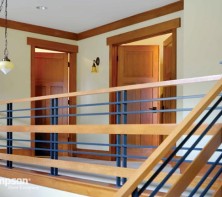 At Simpson, we believe the doors in your home are more than just building materials. They become part of the backdrop for the memories of your life. They add color and texture to the everyday stories that unfold within the walls of your home. That's why we build doors that outlast changing styles. Doors that stand up to years of use. In short, doors you can live with for a long, long time.
TruStile Interior Doors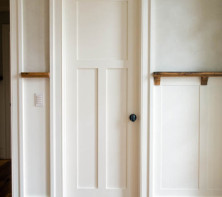 TruStile's premium interior doors transform any space from ordinary to extraordinary. TruStile offers over 400 standard door styles in MDF, glass and wood, as well as the ability to create any custom design.
Upstate Door Interior Doors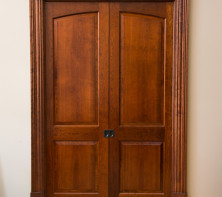 The look of a fine door says many things in subtle ways …. Class, elegance, and luxury.  Upstate Doors Distinctive Solutions line builds-to-spec distinctive interior doors selected from the finest hardwoods.  This, along with high quality construction and expert craftsmanship, gives you a distinctive custom product that is built to last.  Upstate Door is also pleased to offer Sun Dor, our semi-custom line that allows you to meet project budgets and comes with shorter lead times.  Upstate Door – Fine Door Solutions – One Source!