Patio doors help brighten up a room allowing in more sunlight. There are several different patio door options available at Kuiken Brothers, including French, Sliding and Gliding Patio Doors. Come visit one of our millwork showrooms to choose the patio door that is right for you.
Andersen Patio Doors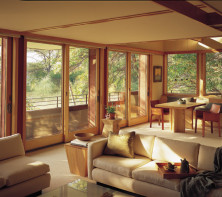 Combining the beauty of traditional French door styling with space-saving design, Frenchwood gliding patio doors ride smoothly and easily on stainless steel precision ball bearing rollers.
Marvin Patio Doors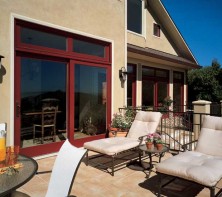 Marvin's Sliding Patio Door is an ideal solution for adding light to a room while making the most of a limited space. The door features 3″ (76mm) stiles and rails and an elegant harp-shaped handle. The large glass surface maximizes the view contemporary look. The two-point locking system offers more security than locks from other door manufacturers.
Weiland Doors by Andersen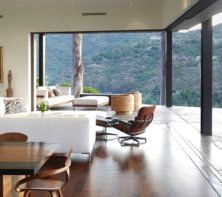 Redefine Boundaries with Weiland Doors at Kuiken Brothers. Huge openings, seamless transitions, and outstanding performance. Discover stunning ways to connect the indoors to the outside with Weiland's custom sliding doors and windows. Creative freedom is in your hands. On display at our Midland Park, NJ Millwork Showroom. Kuiken Brothers team consists of Weiland factory (Oceanside, California) trained experts for specification and installation consultation.