FAIR LAWN, New Jersey – July 26, 2016 – Kuiken Brothers Company, a leading residential and commercial building material supplier announced that they have published their on-line Moulding Design Guide, a modern replica of architectural pattern books which would have been common throughout the United States in the 19th and early 20th centuries.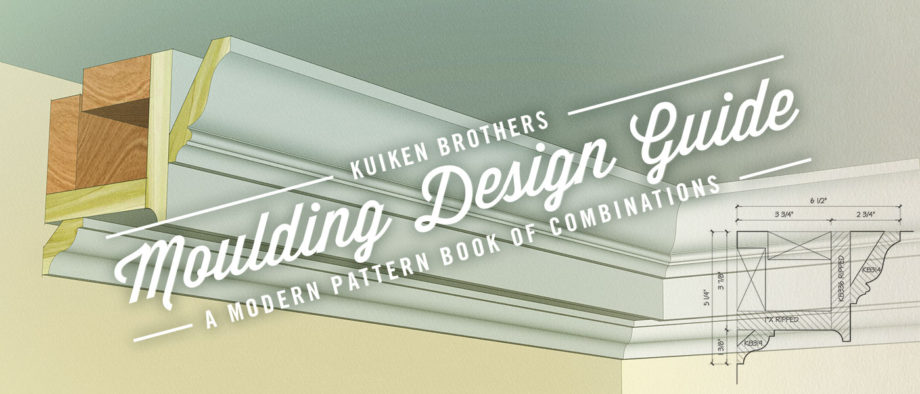 This digital resource features detailed interior elevation drawings of over forty unique moulding combinations, including full room packages, cornice combinations and mantles designs using profiles from their in-stock collection. Detailed drawings and inspirational photos can be downloaded directly from the company's website here: Kuiken Brothers Moulding Design Guide. Moulding profiles are in-stock and ready for immediate shipment to projects throughout the United States.
"We strive to continuously provide value-added services to our building professional and designers customers," says Ryan Mulkeen, Director of Marketing at Kuiken Brothers. "Whether you are a remodeler looking to access a visual aide to efficiently convey a trim design to a client, or an architectural or interior design firm looking for a package of moulding profiles to start the design of a new commercial property, our Moulding Design Guide provides those wide range of options."
Many of the moulding combinations found within Moulding Design Guide are created with the profiles from Kuiken Brothers' Classical Moulding Collection. These profiles have historic precedent and are based off of classical and traditional designs discovered through the company's meticulous research of the Library of Congress's Historic American Building Survey and with the careful oversight of a nationally recognized historic moulding expert. These Classical Moulding profiles have been categorized by architectural styles including Early American, Georgian, Federal, Colonial Revival, Greek Revival and Traditional Revival.
Save
Save
Save
Save
Save
Save
Save
Save