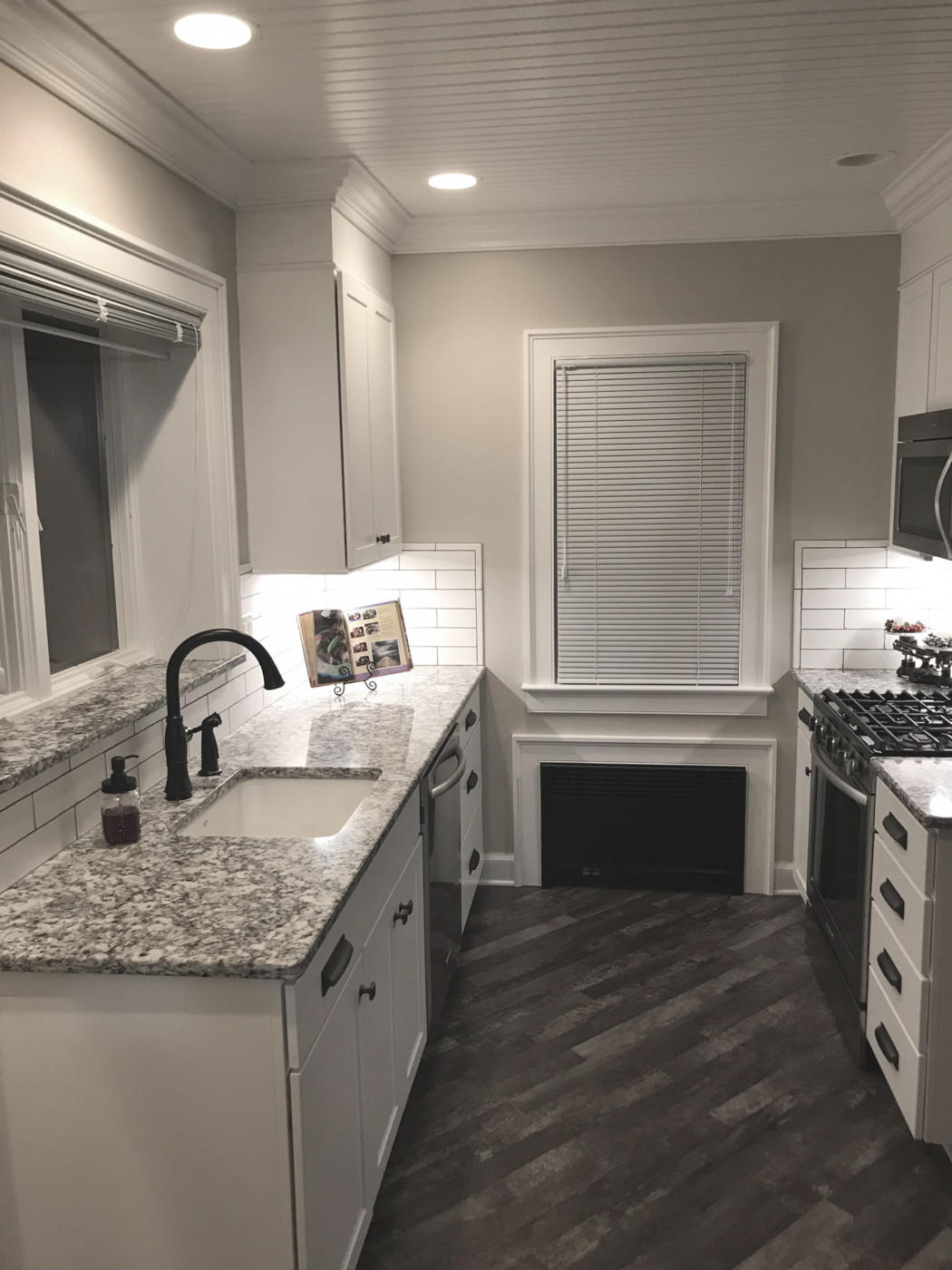 Project Location: Haledon, NJ
Cabinetry Manufacturer: Kabinart
Moulding Manufacturer: Kuiken Brothers
Kuiken Brothers Designer: Marlo Kooistra
Builder: Quality First Home Improvements
Check out this elegant galley kitchen remodel in Haledon, NJ supplied by Kuiken Brothers Kitchen & Bath Cabinetry. The kitchen is one of the most important and most used rooms in the home and while kitchen spaces might seem limiting, a galley kitchen can be configured in a variety of ways that pack in efficiency. The essential shape of a galley kitchen is a narrow rectangular-shaped room with most of the appliances and countertops located along the two long walls, with the end walls featuring doors or windows.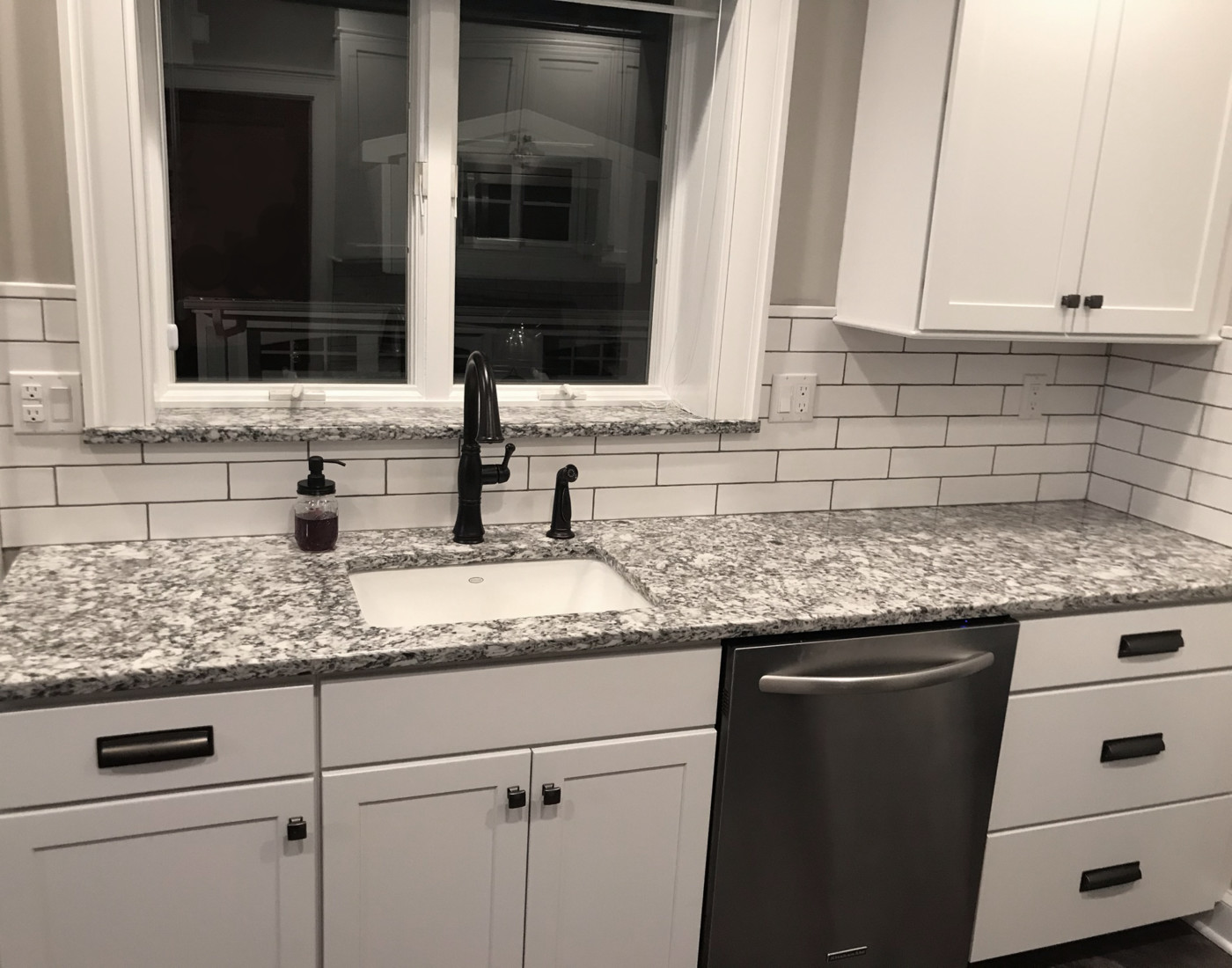 One feature of this kitchen layout that enhances the galley style are the two big windows, one above the sink and one on the farthest wall. These windows make the compact space appear larger thanks to the streams of natural light flooding the room. The attention to detail in the selection of the moulding profiles from our Classical Moulding Collection also define the opening and make the window a part of the entire millwork design.
This kitchen has so many things to love: simple white cabinets, black fixtures, octave quartz countertops, and beautiful moudling. It's a perfect example of how dreamy a galley kitchen can become with thoughtful consideration of details. Not only did Kuiken Brothers supply these beautiful Kitchen and Cabinetry features, they also supplied their Classical Moulding (crown moulding, casing, base and beadboard ceiling) to pull it all together.
The kitchen features Kuiken Brothers' the casing combination of KB107 with KB199 backband, KB224 base and a two profile crown moulding combination with KB317 and KB107 inverted base. These profiles from Kuiken Brothers' exclusive KB Classical Moulding Collection, are a perfect match. Though many focus on the style, size, shape and layout of the cabinetry itself, it is important not to overlook the other details that accompany the overall style.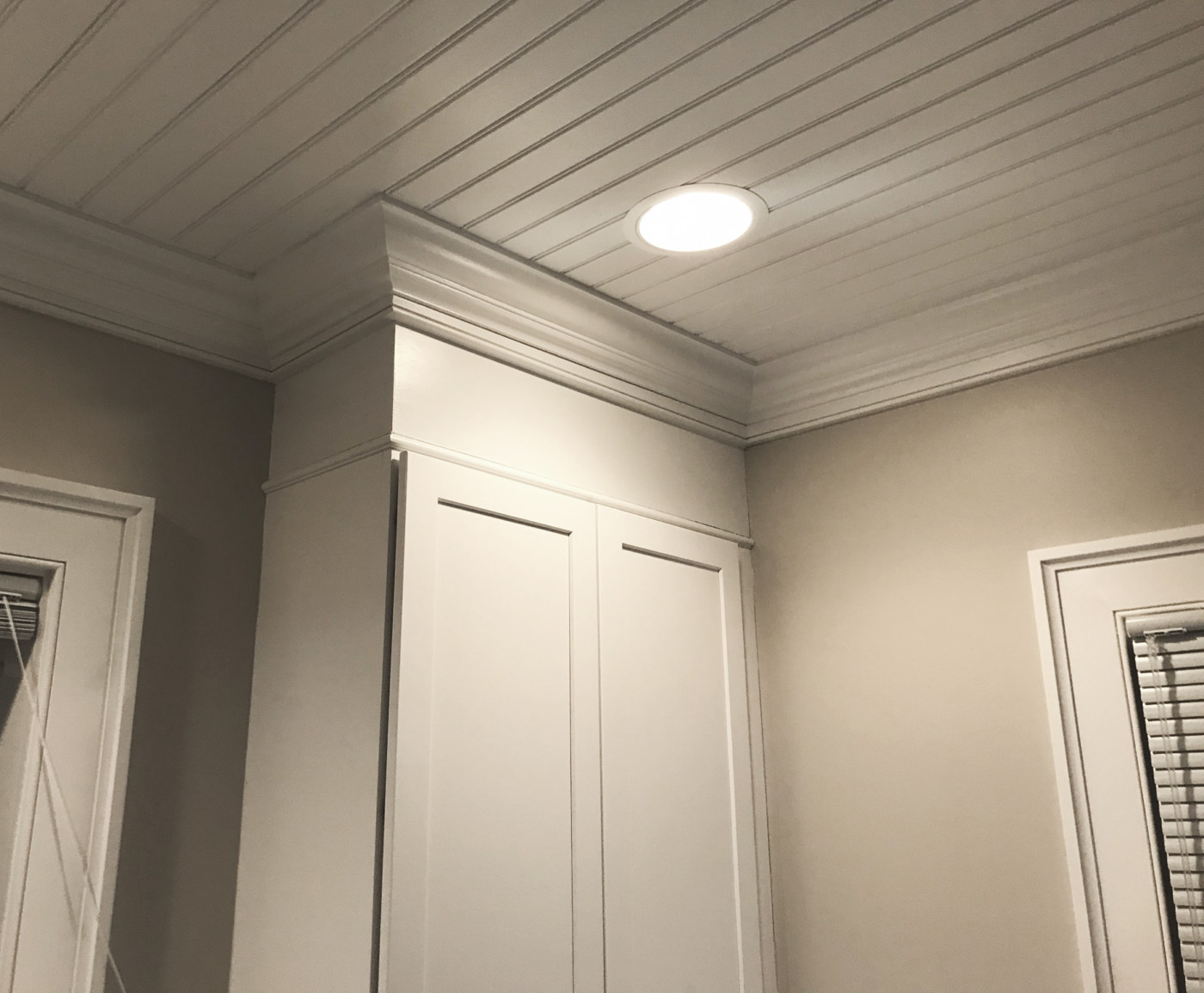 In addition to cabinetry, Kuiken Brothers offers a complete range of residential building materials. If you are going to be adding hardware, windows, doors and moulding to your space, make sure to let our designers know and we'll be happy to offer suggestions that will compliment your cabinetry project perfectly.