Project Location: Nutley, NJ
Cabinetry Manufacturer: Mouser Centra
Moulding Manufacturer: Kuiken Brothers
Kuiken Brothers Designer: Kevin Kelly
Builder: Built Tough Construction Company  
Check out this stunning kitchen remodel in Nutley, NJ supplied by Kuiken Brothers Kitchen & Bath Cabinetry. The process began at our Emerson, NJ Showroom where the client met with one of our designers, Kevin Kelly.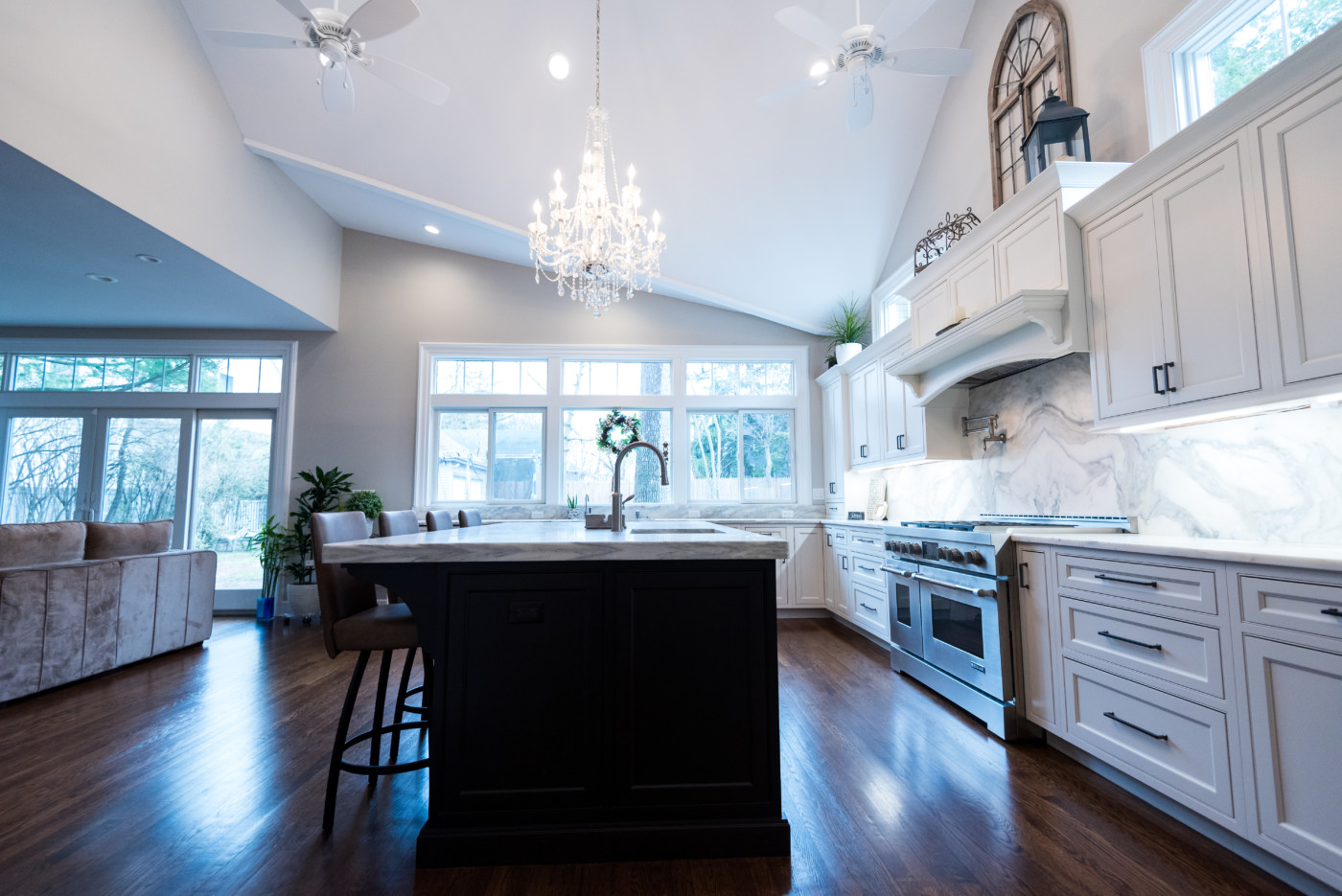 In today's day and age the kitchen holds a huge importance in almost any home, contributing a place to gather, to eat, and to prepare meals. For many people, the kitchen sets the tone for the entire home by serving as the center of most family activity. Therefore, having a functional kitchen that matches the styles and tastes of the family is of utmost importance. This family wanted a kitchen with plenty of room for entertaining friends and family and with the combination of comfort and elegance this kitchen is ideal for day-to-day living making it the focal point of the home.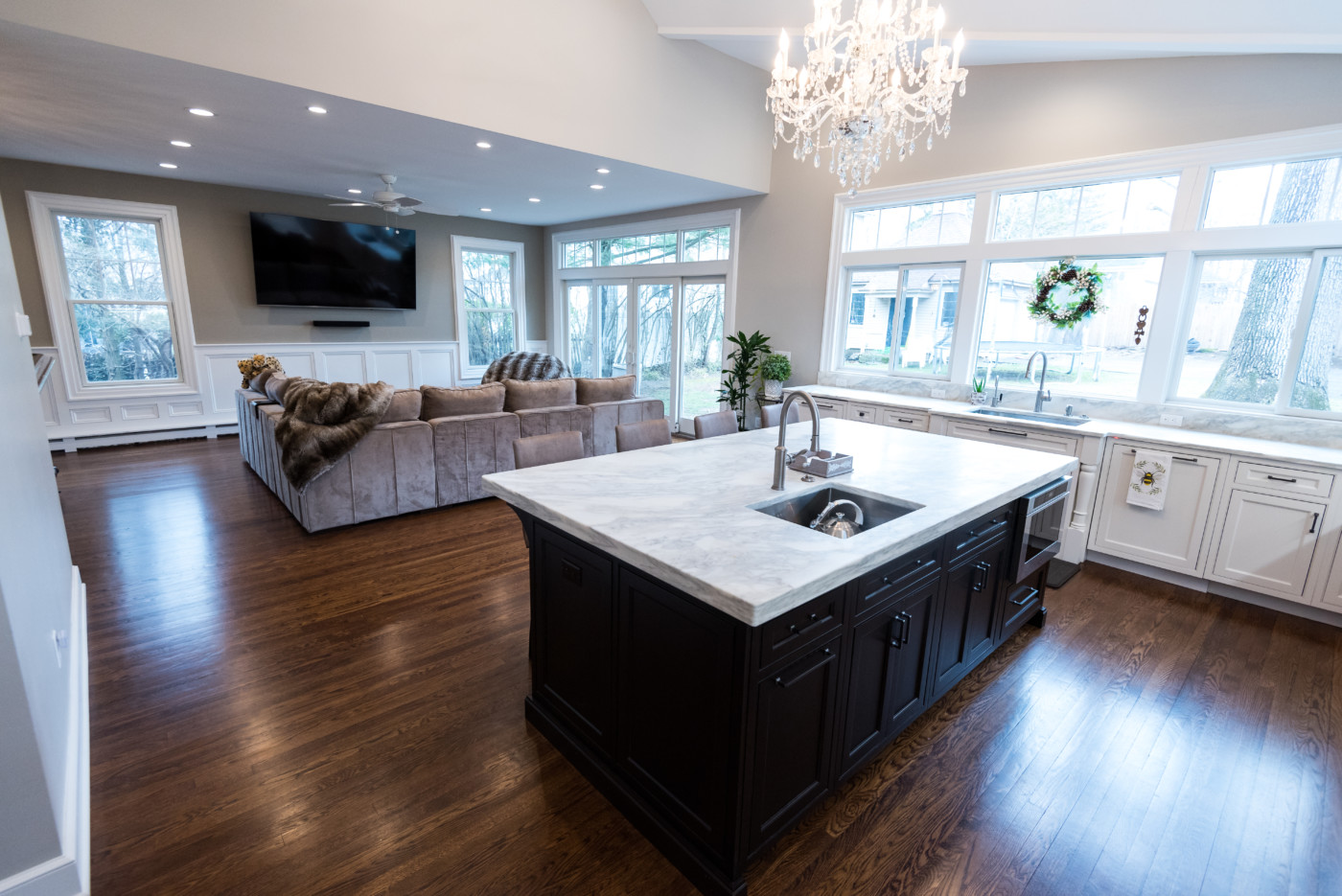 The kitchen was designed for a client who loves to entertain and because the kitchen is so often the hub of these events, the client wanted to make sure it was an open floor plan that wouldn't divide the space up awkwardly. With this design, it allows guests to wander around without feeling separated from the action. Not only is it a great design for entertaining guests, it provides a benefit for the family hosting as well by them getting to join in on the fun!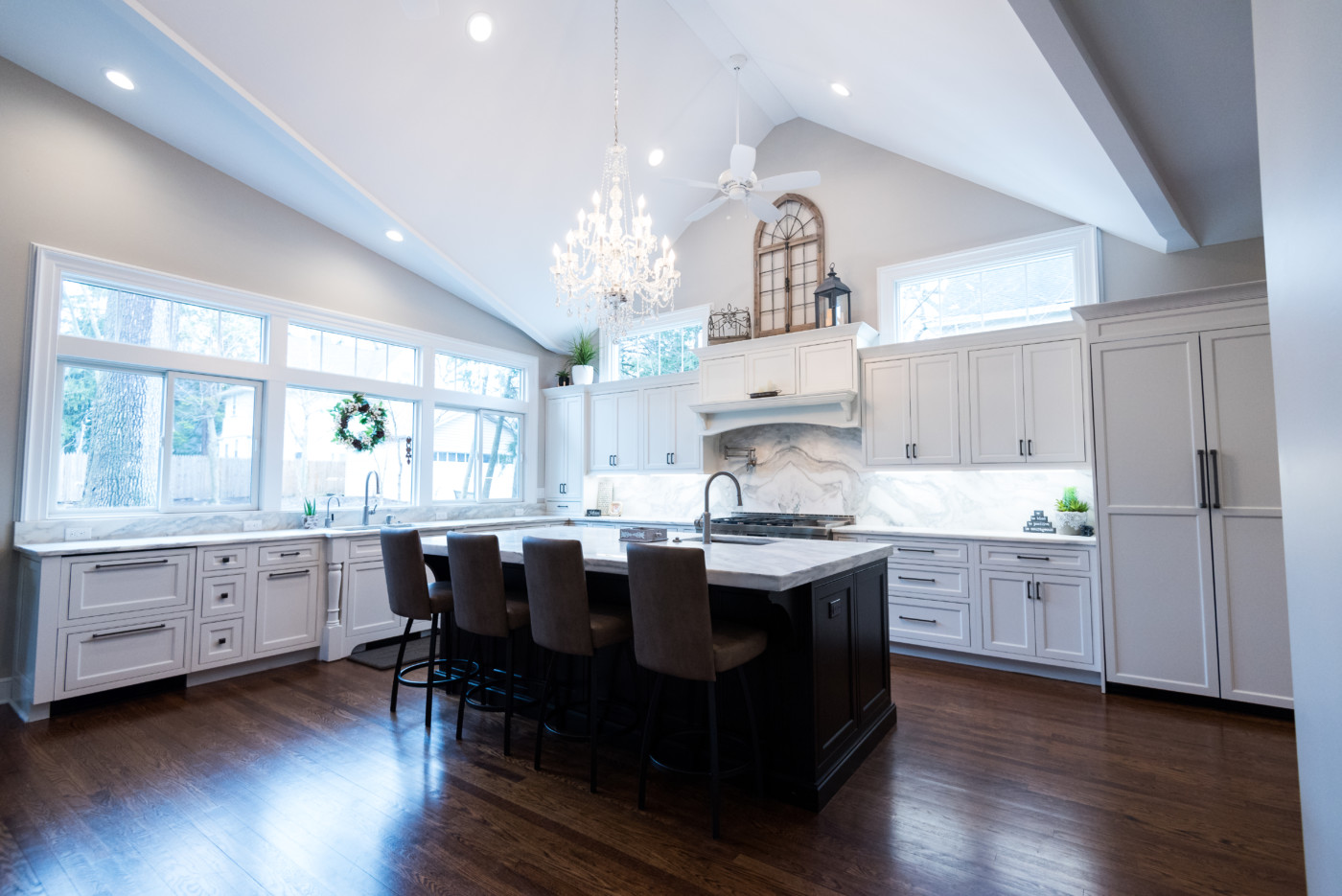 This beautiful spacious kitchen features a custom wide hood, custom fridge and dishwasher panels, and an over-sized island. To check out how this kitchen came to life, check out the gallery below!