Project Location: Montvale, NJ
Cabinetry Manufacturer: Mouser Centra
Moulding Manufacturer: Kuiken Brothers
Kuiken Brothers Designer: Kevin Kelly
Builder: Built Tough Construction Company
Kuiken Brothers had the privilege of supplying this remodeled kitchen in Montvale, NJ. The process began at our Emerson, NJ Kitchen & Bath Showroom where the couple met with one of our four designers, Kevin Kelly.
White kitchens are chic and seemingly timeless and they work in kitchens of all sizes. A white kitchen is always in style. It's clean, bright, can look bigger than it is, provides a nice view from other rooms, and works with every design style. Trends come and go, but timeless design is, well, timeless!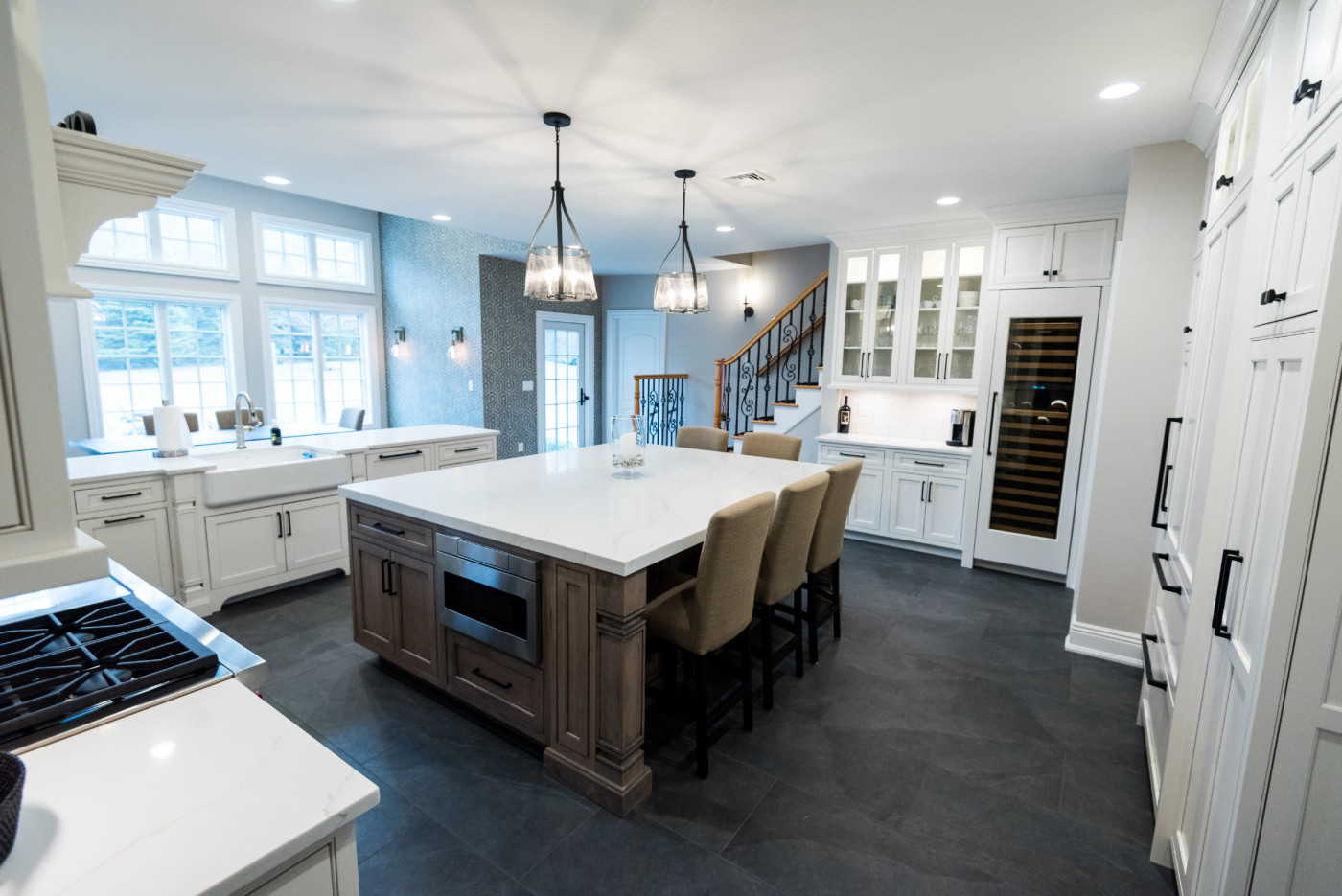 This timeless white kitchen, features a wood toned island adding texture and warmth to the room. The island is Clear Alder Wood with Custom Pebble Accent Stains. This wood tone, the passages of gray flooring and the white marble coutnertops all just flow beautifully.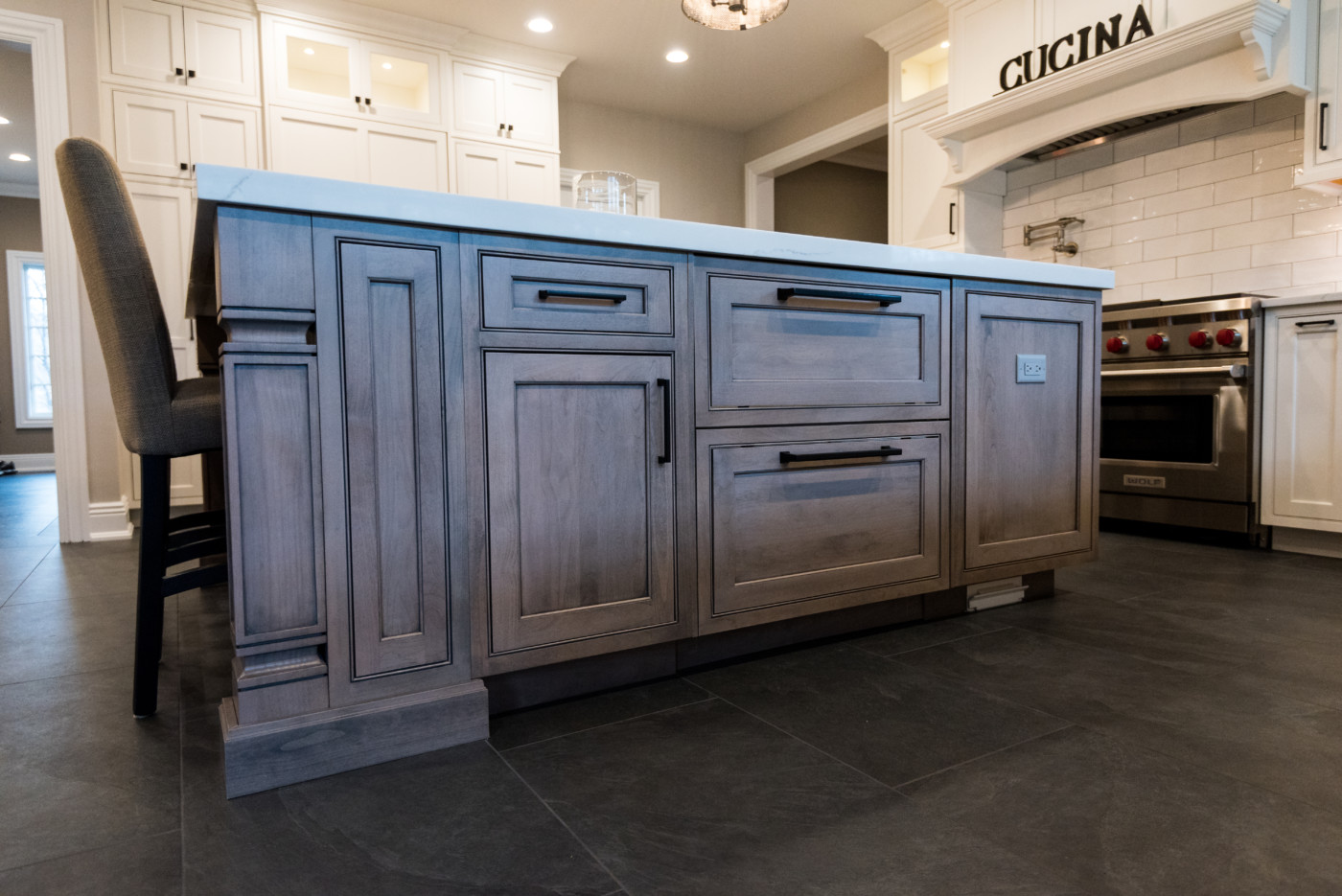 This kitchen had several upgrades including a custom wooden hood, panels for the fridge, the wine fridge, the fridge draws on the island and a dishwasher panel.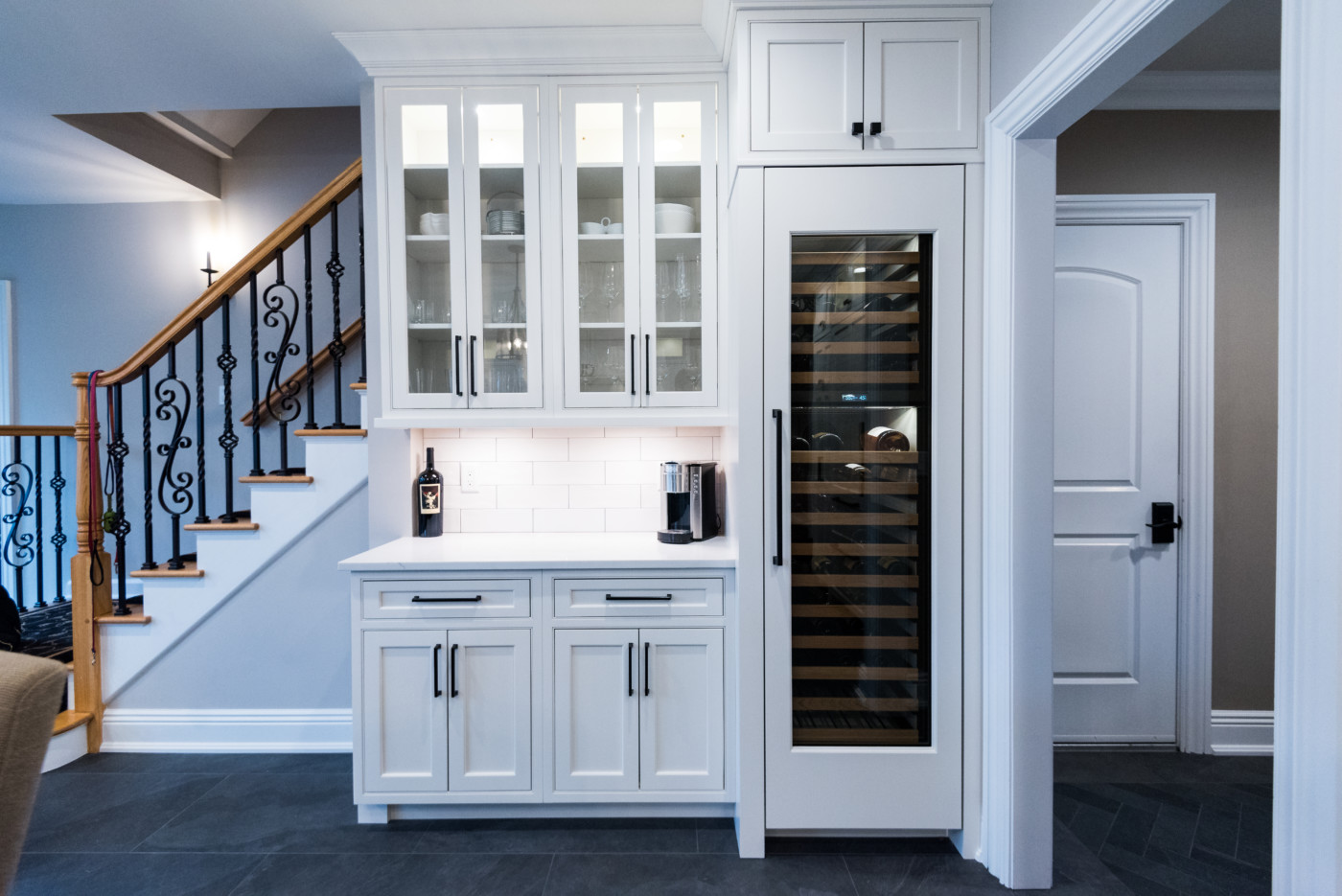 We can talk about kitchen renovation all day, but there's nothing quite like pictures to explain the wonder of kitchen makeovers. Check out the gallery below to see how this kitchen came to life!