Project Location: Hillsdale, NJ
Cabinetry Manufacturer: Kabinart
Moulding Manufacturer: Kuiken Brothers
Kuiken Brothers Designer: Anastasia Pinnick
Builder: DJR Renovations LLC
Check out this remarkable remodel in Hillsdale, NJ supplied by Kuiken Brothers Kitchen & Bath Cabinetry. The process began at our Emerson, NJ Showroom where the client met with one of our designers, Anastasia Pinnick.
Deciding to renovate your kitchen is a big decision and it's just the first of many you will face as you say goodbye to your existing space and hello to your beautiful dream kitchen. Following that decision is selecting new kitchen cabinets. Your cabinets are a key part of your home's kitchen, but from an aesthetic and functional standpoint. This homeowner decided on using Kabinart, with a contrasting green island to add a pop of color.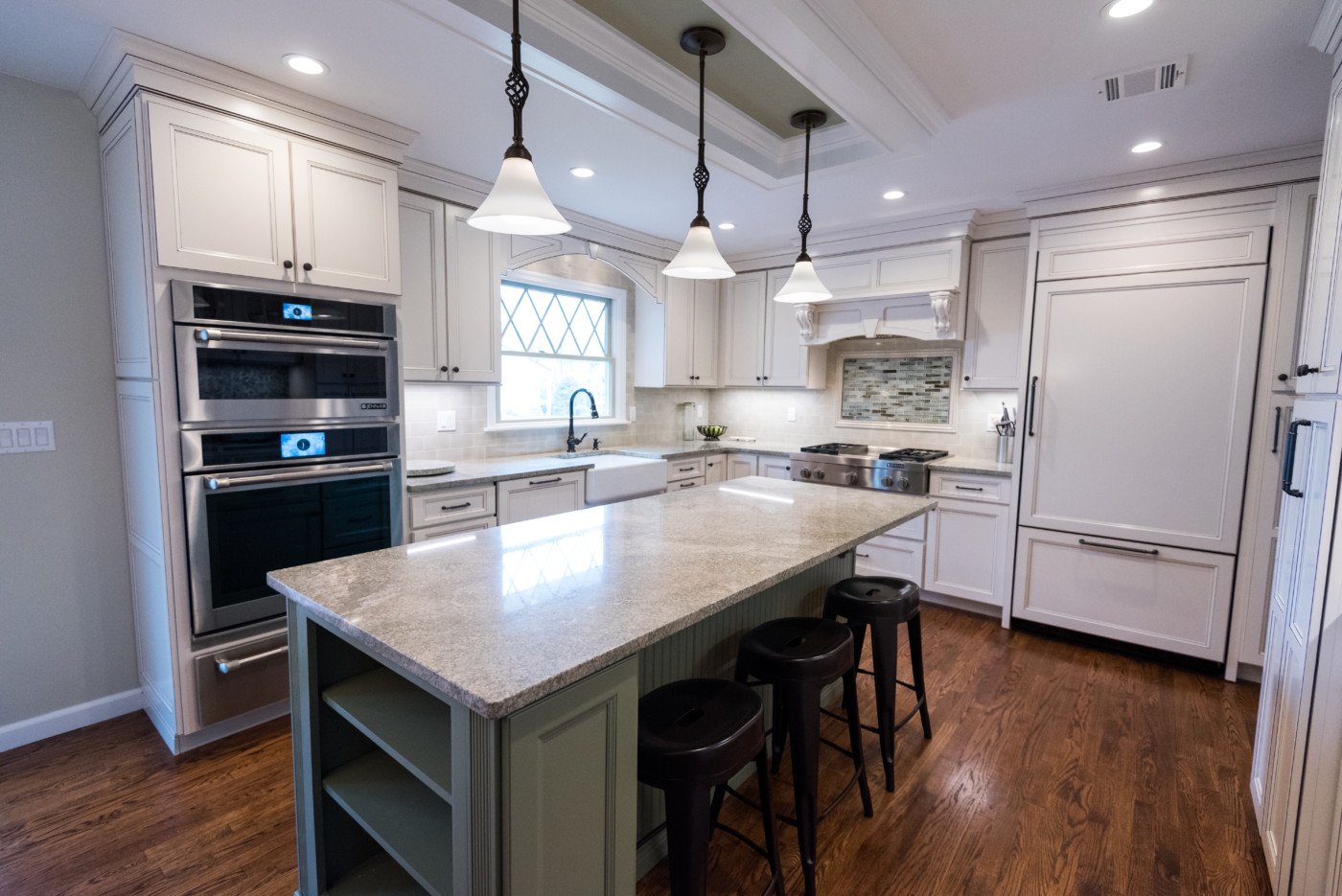 This light green really stands out against the colored countertop and lighting, allowing the island and the colorful paint on the ceiling wall to catch the eye. It is a wonderful compliment to the white tones used throughout the rest of the kitchen. Not only did this kitchen island bring a colorful touch, these built in island shelves create for some functional extra storage space.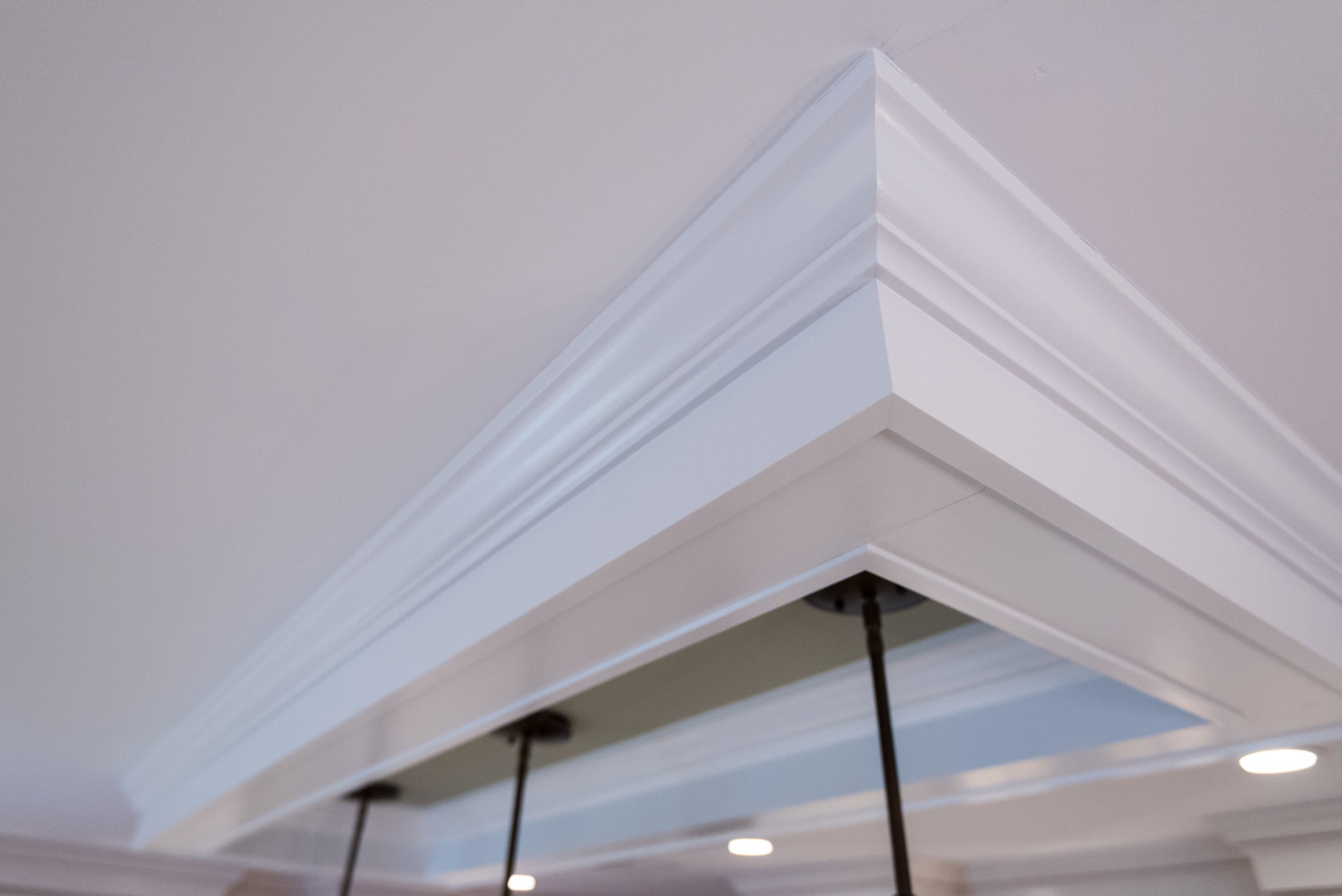 Sometimes it is quite easy to overlook the finer details that have an impact on your final space. Pictured above is a rectangular coffer built to mirror the island with a drop down ceiling surrounding the lighting fixtures. This decorative touch was also supplied by Kuiken Brothers, featuring KB320 from our full line moulding collection.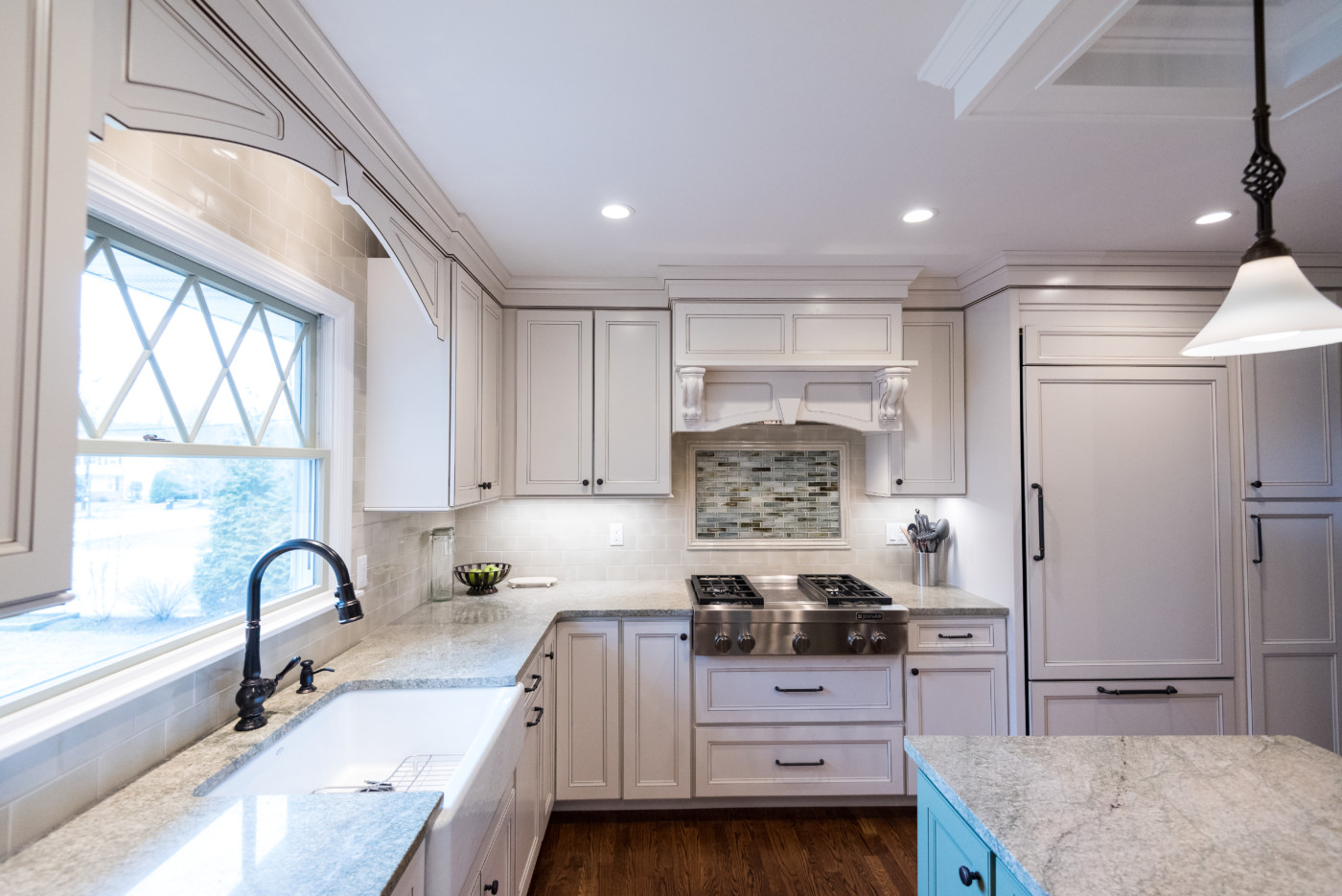 Not only does the ceiling add such great detail to this kitchen, it also features other decorative items such as circle glass doors, corbels, feet and flutes. Though many focus on the style, size, shape, and layout of the cabinetry itself – it's important not to overlook the other details that accompany a new kitchen to pull it all together.
To see how this kitchen came to life, including the renderings used during the design and approval phase, check out the gallery below!