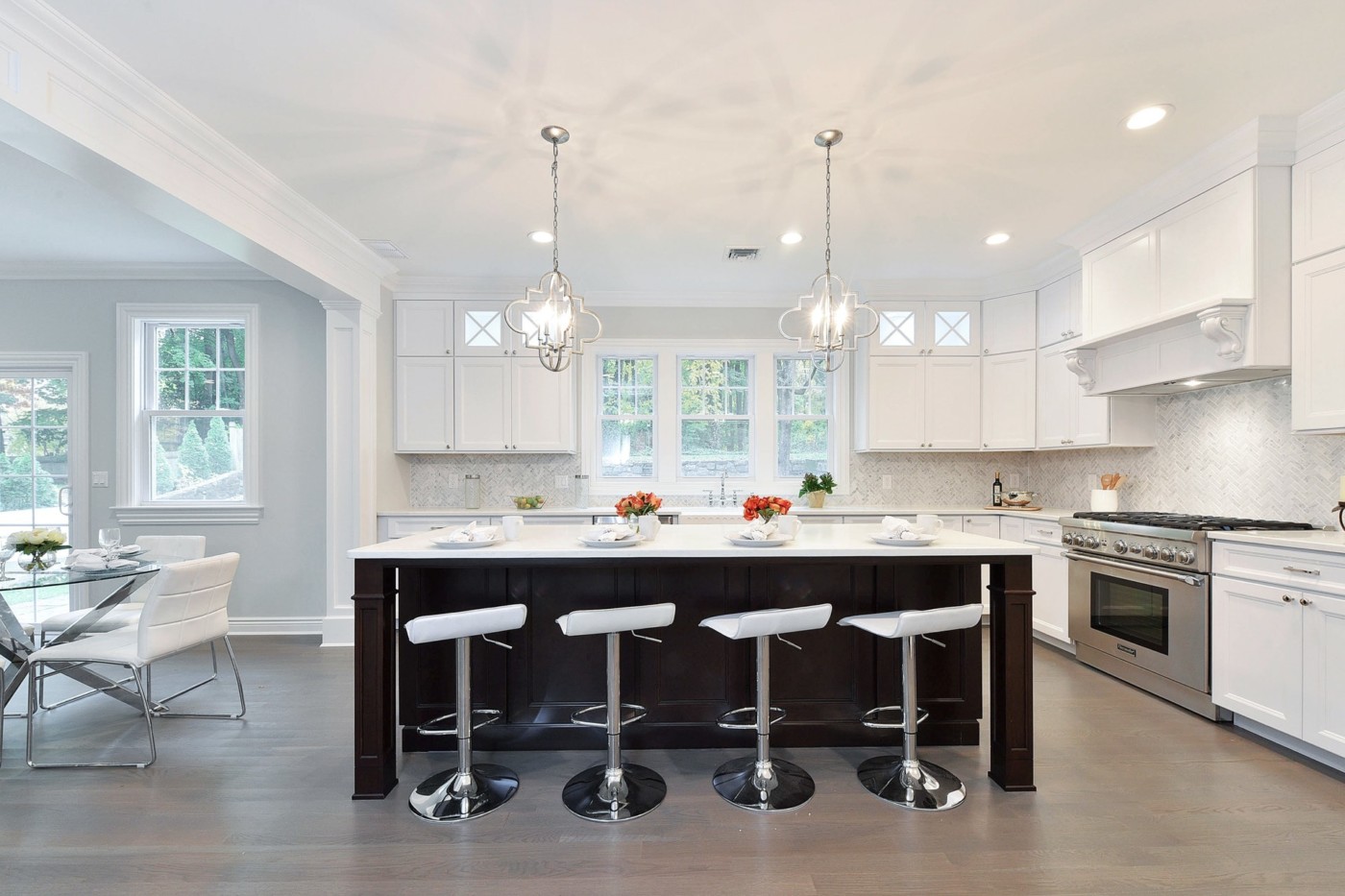 Project Location: Glen Rock, NJ
Cabinetry Manufacturer: Kabinart
Kuiken Brothers Designer: Anastasia Pinnick
Builder: MIF Designs
Check out this beautiful kitchen remodel in Glen Rock, NJ supplied by Kuiken Brothers Kitchen & Bath Cabinetry. The process began at our Emerson, NJ Showroom where the client met with one of our designers, Anastasia Pinnick.
The client wanted the cabinets to go to the ceiling topping them with moulding to fill the space from the top of the cabinet to the ceiling. After reviewing all of the customers needs, Anastasia suggested using Kabinart. This would afford them some options for taller and more decorative featured cabinets known as "stacked" cabinets.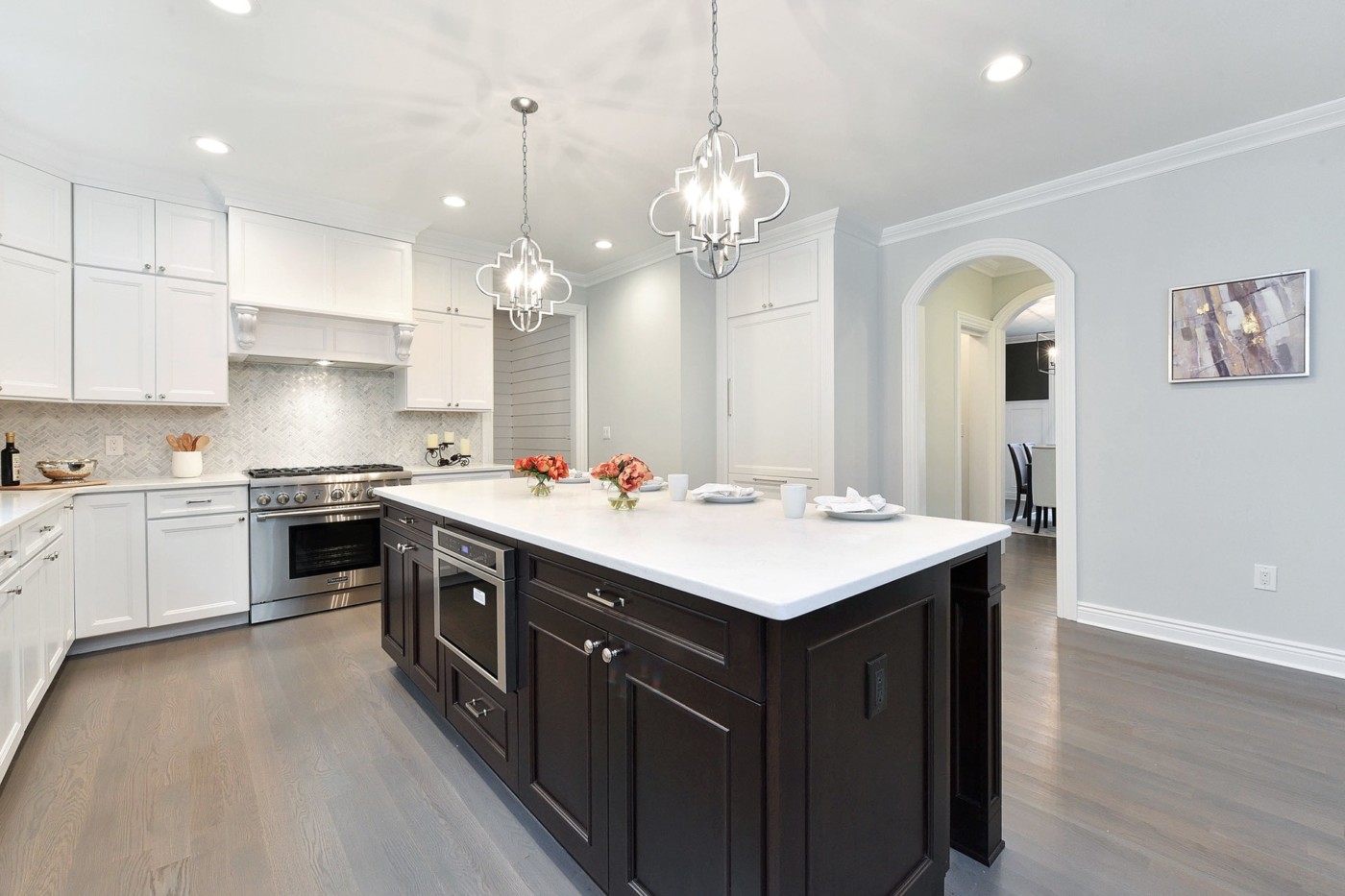 When you're planning for a new kitchen, choosing your style is important for the look you want to achieve. They discussed color, style, added features and went through a few revisions to visualize the space in order to determine the best layout for their project. The timeless look of the wall and base cabinets features a Wakefield Door Style in an Aspen White Paint Finish with an island positioned in the center of the room in a complimentary darker wood tone. This stunning kitchen island provides the area with more counter space, more storage and an eating area which can be perfect for entertaining guests.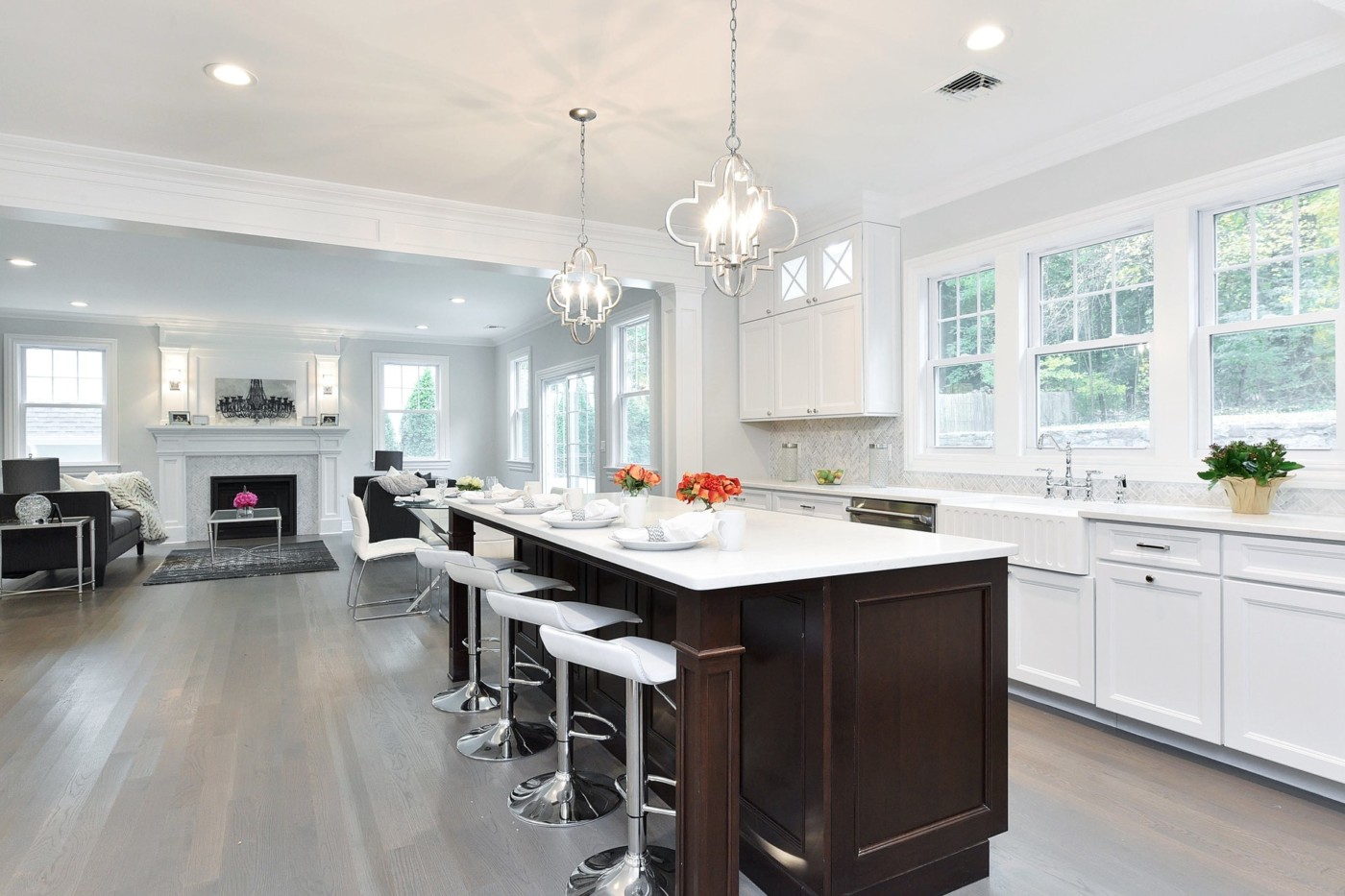 Stacked cabinets like these topped off with a crown moulding are a nice kitchen solution because they fill up the space and provide dust-free storage. The shorter cabinet on top also visually breaks up the cabinets, adding a visual appeal paired with the glass fronts to give the kitchen an airy feeling.
In the gallery below, you can see the CAD drawings and images from their final revision meeting and how this stunning kitchen came to life!