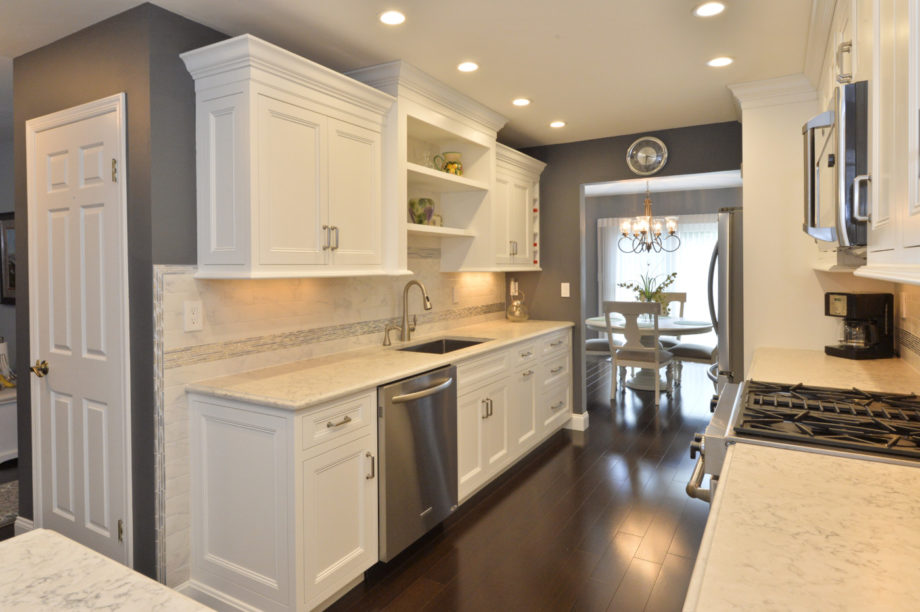 Kuiken Brothers had the privilege of supplying this kitchen remodel in Hunterdon County, NJ. The process began at our Wantage, NJ Kitchen & Bath Showroom where the client connected with our kitchen cabinetry designer Beverly Van Stone. Both the Succasunna and Wantage Showrooms were used to help make final decisions, ensuring this customer was able to get the exact look she had hoped for.
After discussing the wishes of the customer, the Mouser Collection was chosen as the best fit for the space and budget. Using a combination of cabinets, panels and built-ins, Beverly worked her magic to give the customer exactly what she wanted. "Beverly exceeded my expectations, I couldn't imagine that it would turn out this beautiful, it is a complete transformation!"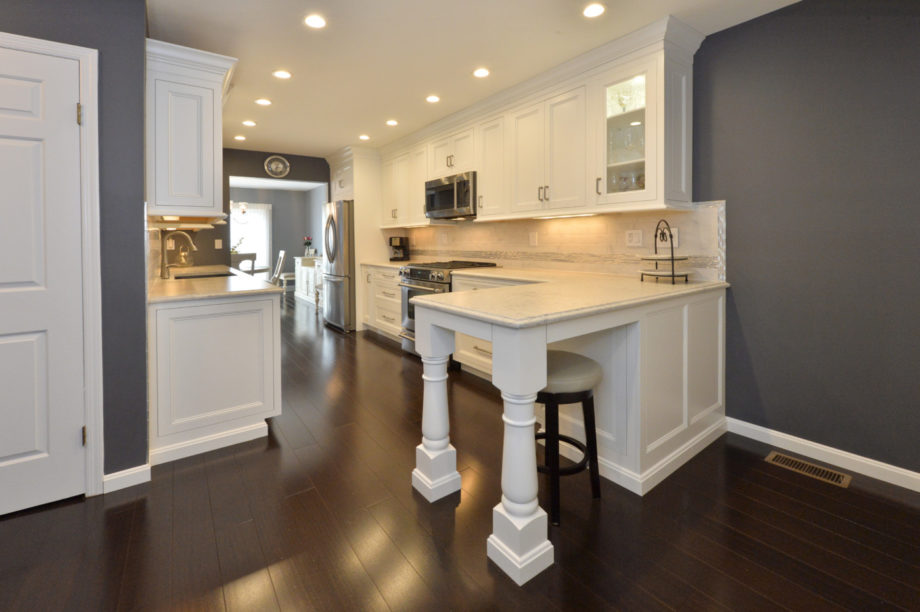 The peninsula was the original reason for the kitchen remodel and was the focal point of the design. The over-sized pillars compliment the space, giving it a grand appearance.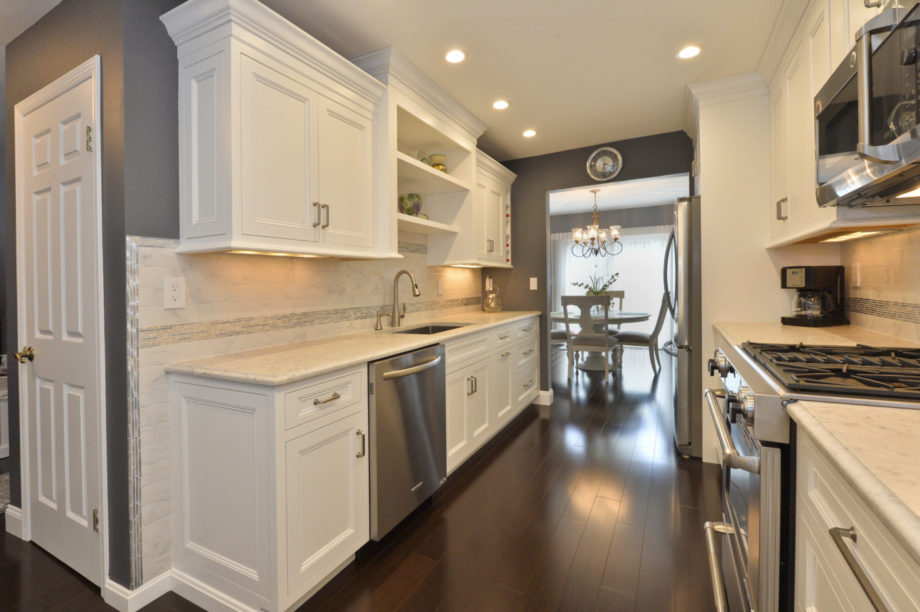 Most kitchens allow for a window above the sink, but when designing a galley style kitchen this isn't always the case. In this situation, Beverly positioned decorative open shelving over the sink still bringing in a pop of color.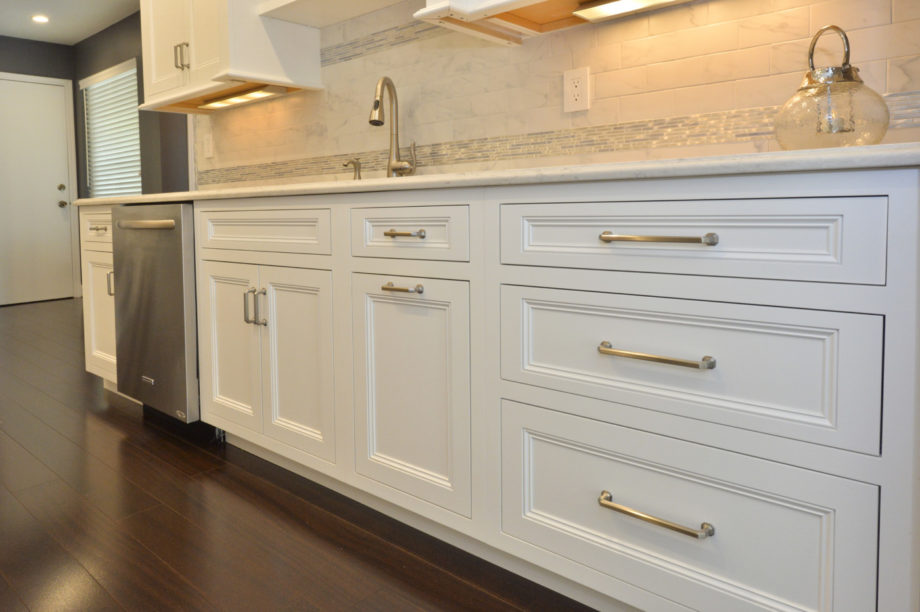 BEFORE
In addition to cabinetry, Kuiken Brothers offers a complete range of residential building materials. For this kitchen, Kuiken Brothers supplied the hardware pulls, interior doors and moulding as well. If you are going to be adding windows, doors, architectural hardware and moulding to your space, make sure to let our designers know and we'll be happy to offer suggestions that will compliment your cabinetry style.
About Kuiken Brothers Kitchen & Bath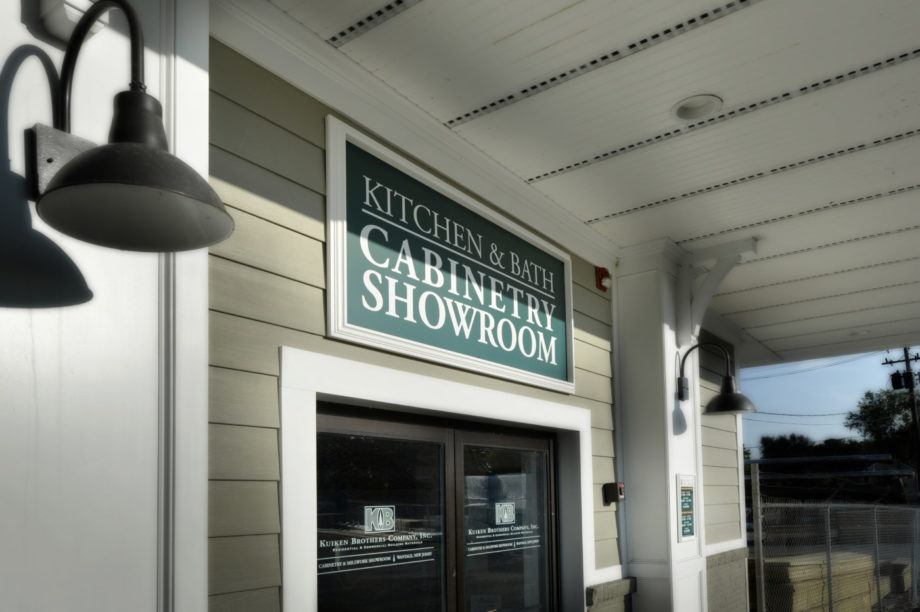 Built with inspirational, lifestyle installations, Kuiken Brothers Millwork & Cabinetry Showrooms are the ideal location to meet with clients in advance of a project where a number of major decisions can be made. Allowing your clients to see, touch and operate a wide range of stock, semi-custom and full custom cabinets before they are installed creates a great space to help understand the clients goals, whether it is a price conscious project, or one that simply is required to achieve their goal. This helps to set their mind at ease during the design phase, and simplifies the entire selection process. Visit one of our four convenient Cabinetry Showroom locations. Emerson NJ, Succasunna NJ, Wantage NJ or Warwick NY.

Check out the "Our Showroom, Your Showroom" video below.