ThruLOK is the newest addition to the FastenMaster LOK Line of structural wood-to-wood fasteners. ThruLOK offers the speed of a LOK Line Product and the strength of a through-bolted connection. ThruLOK is a three-part assembly including a ThruLOK fastener featuring the patent-pending Paddle Point™, engineered washer, and LOK-Nut.

Put the ThruLOK-Washer on the ThruLOK screw with the teeth of the washer facing away from the head of the fastener. No predrilling required when properly installed.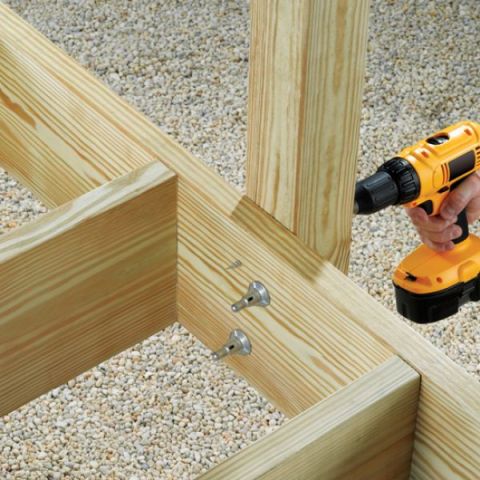 (Fastenmaster's ThruLok Post to Rim application)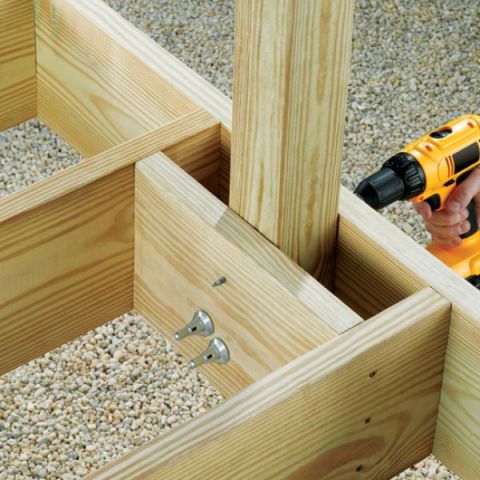 (Fastenmaster's ThruLok Post with Blocking Application)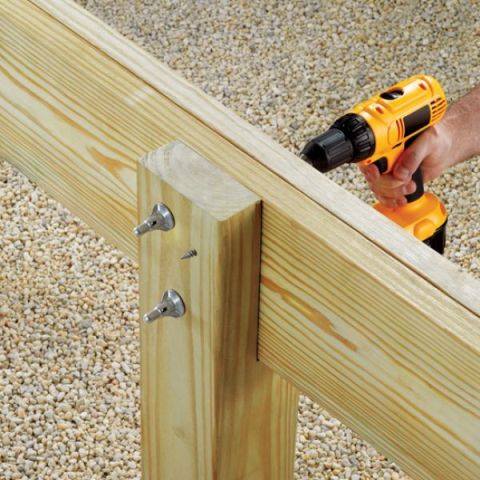 (Fastenmaster's ThruLok Carrying Beam application)
Using a 1⁄2″ high torque variable speed drill (18V if cordless), drive the ThruLOK until washer and hex head are just above the wood surface (approx 1⁄4″) and point of screw protrudes out other side of connection. Thread the ThruLOK-Nut onto point of fastener. Hand tighten nut until flush with wood. Tighten screw with drill. Repeat to match code-compliant fastening pattern.
NOTE: Point of fastener must engage in ThruLok-Nut to "MIN" line or beyond.
ThruLOK comes in specific lengths that allow contractors to replace their 1⁄2″ carriage and through-bolts in three primary deck applications:
6 1⁄4″ fastener – Single 2x to 4x Decking Posts
7″ fastener – Notched 6x Carrying Beams
8″ fastener – Double 2x to Single 4x Decking Posts
No predrilling required
Installs with an 18 volt cordless drill
No drill bits or wrenches required
Galvanized coating meets IRC ACQ corrosion requirement
Lifetime performance guarantee
ThruLOK is a code-compliant way to attach deck posts and to secure carrying beams.
If you would like more information on Fastenmaster's ThruLok product line, please fill out the Kuiken Brothers Contact Us form and be sure to type in "Fastenmaster ThruLok" in the comments/ questions field. A Kuiken Brothers sales representative will follow up with you as soon as possible.