Kuiken Brothers stocks a number of fasteners from Simpson Strong-Tie and FastenMaster to be used for multi-ply laminated veneer lumber (LVL) to help create a super strong connection and significantly reduce the installation time. Choosing the appropriate fastener is essential to ensure proper installation of our Boise Cascade VersaLam LVL engineered lumber.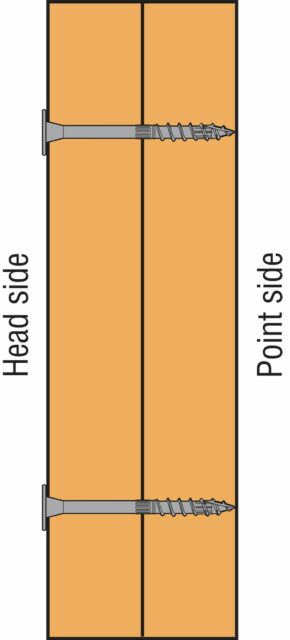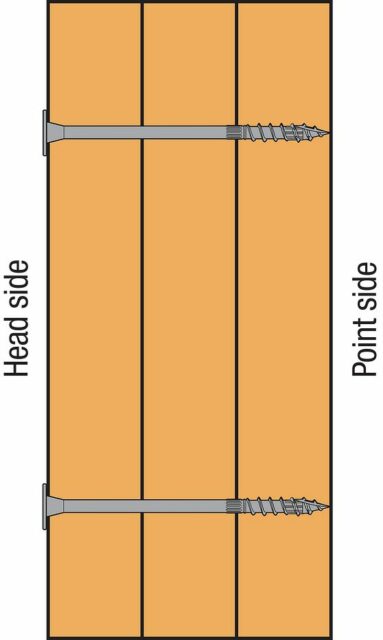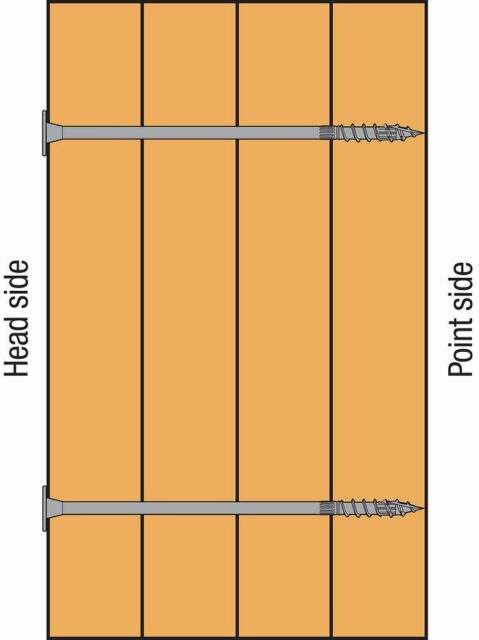 Simpson Strong-Tie Strong-Drive SDW EWP-Ply
3 ½" (2-ply LVL) choose SDW22338-R50
5 ½" (3-ply LVL) choose SDW22500-R50
7" (4-ply LVL) choose SDW22634-R50
The Strong-Drive SDW EWP-Ply screw is a high-strength structural screw specifically designed for fastening multi-ply wood members, such as engineered wood products and solid sawn lumber. The SDW EWP-Ply installs easily with no predrilling and is available in optimized lengths for fastening 1 3/4″ engineered lumber, such as structural composite lumber (SCL). The large, flush head eases the handling of assembled girders and simplifies the installation of finishes or structural connectors. It is code listed under IAPMO-UES ER-192 and meets 2015 and 2018 IRC and IBC code requirements for several common wood framing and engineered-wood applications.
FastenMaster FlatLOK
3-1/2″ (2-ply LVL) choose FMFL312-50
5-1/2″ (3-ply LVL) choose FMFL005-50
7″ (4-ply LVL) choose FMFL634-50
FastenMaster's FlatLOK Delivers Strong, Code-Compliant Connection for multi-ply lvl, girder trusses and multi-ply lumber beams.  FlatLOK is a multi-purpose structural wood screw for fastening multi-ply LVL, girder trusses and multi-ply lumber beams.
Single-Sided Installation. FlatLOK is approved for single-sided installation making the job easier to complete both at ground level or for elevated applications. The flat head allows for easy finishing including drywall or trim.
TORX ttap drive system,  FlatLOK wood screw features a TORX ttap drive system that:
Maximizes bit fit, reducing the potential for stripping.
Includes a stability button for maximum penetration into the fastener and a wobble-free drive.
A free TORX ttap bit (T-40) is included in every box.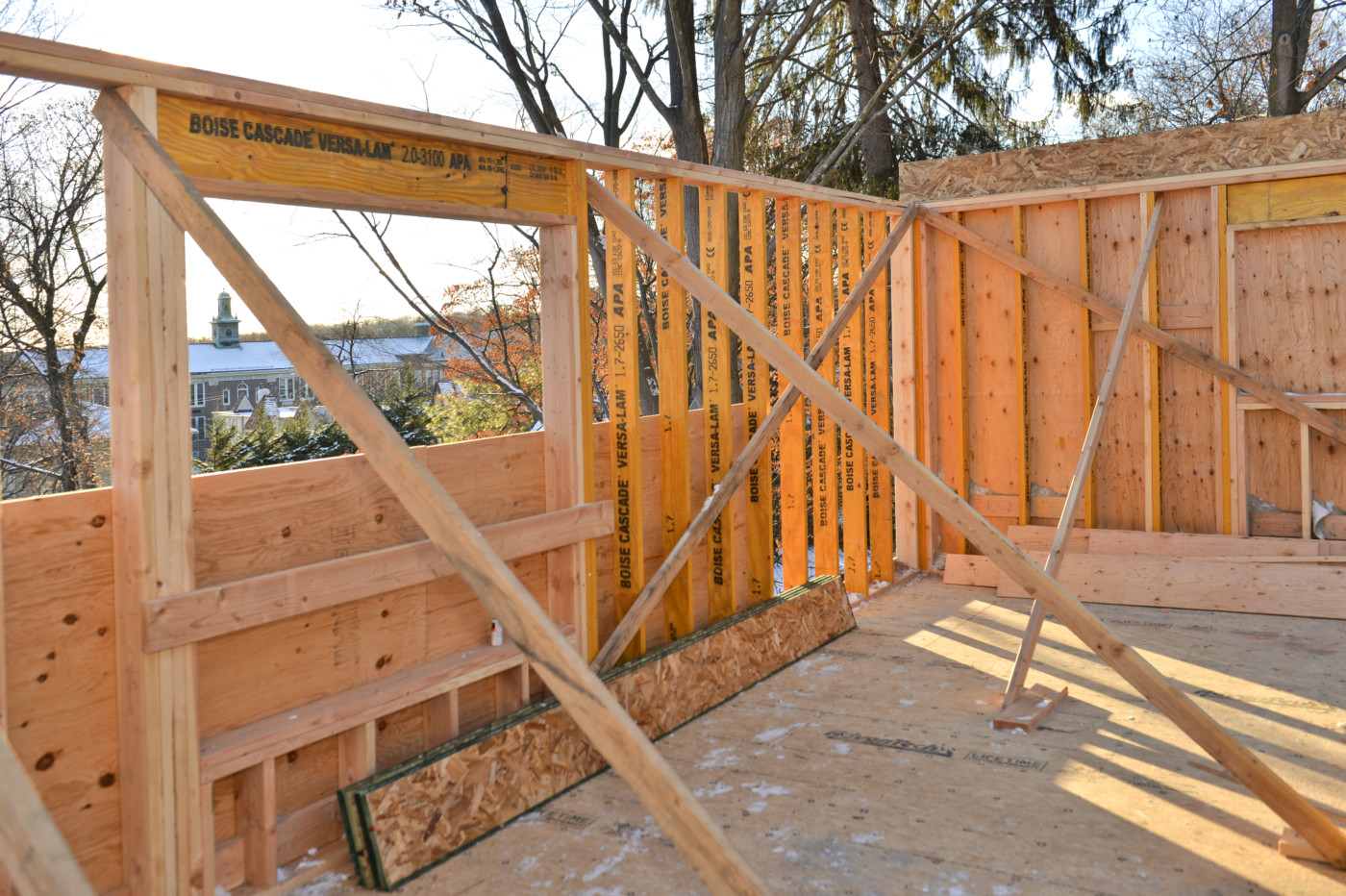 If you are framing a custom home, or renovating an existing, give the experts at Kuiken Brothers a call. We have all of the complementary building materials in-stock and ready to keep your framing crew moving forward without delays. We have 9 locations in NJ & NY and an extensive GPS enabled delivery fleet at the ready. Feel free to give us a call (201) 652-1000, complete the Contact Us form, or visit one of our nine locations today.