Kuiken Brothers offers a wide range of design resources to our building professional partners, including the ability to download CAD and PDF files of complete room, full house as well as specific detailed elevations.   We've made it easier than ever to add our CAD files to your plans. You can:
To download individual profiles, follow the steps below.  Individual CAD files may be downloaded at any time when searching by type or category. If you have any questions, please contact Kuiken Brothers – Ryan Mulkeen rmulkeen@kuikenbrothers.com (201) 705-5375.
Find an Individual Moulding Profile
Explore our Full Line Moulding Collection by Type, Material, Collection or Profile Number.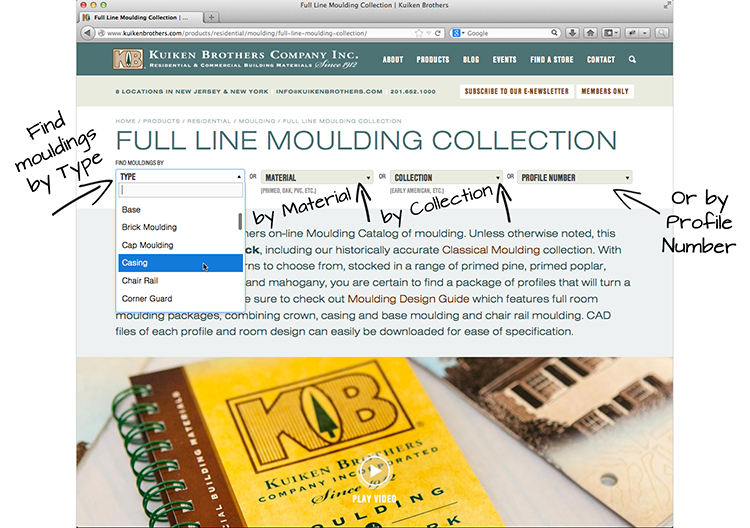 ---
2. Download the Moulding Profile's CAD file
You will find available CAD files for each profile on its detail page.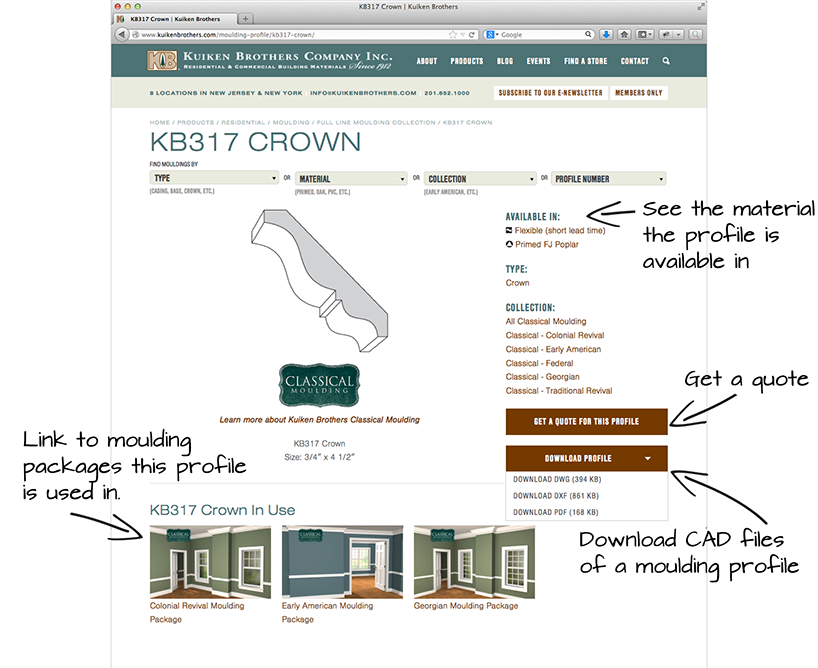 ---
Explore our Complete Moulding Design Guide
If you're ready to completely change the way that you present mouldings to your clients, make sure to utilize all of the resources available to you in our Moulding Design Guide.
Kuiken Brothers' Moulding Design Guide is a digital resource featuring detailed interior elevation drawings of over seventy five unique moulding combinations, including full room packages, cornice combinations, coffered ceilings and mantles designs using profiles from our in-stock Moulding Collection. Detailed CAD drawings (DWG & DXF) and inspirational photos can be downloaded as you navigate through the various options.
Classically Inspired Moulding Packages
Modern Craftsman Moulding Packages
Typical Room Moulding Packages
10'+ Ceiling Moulding Packages
Whole House Interior Moulding Packages
Many of the moulding combinations found within this Moulding Design Guide are created with profiles from our Classical Moulding Collection. These profiles have historic precedent and are based off of classical and traditional designs discovered through our meticulous research of the Library of Congress's Historic American Building Survey and with the careful oversight of a nationally recognized historic moulding expert. Our goal is to help simplify the millwork selection process and hope you find this to be a useful resource.
Moulding and millwork can truly make the difference in the overall look and feel of a home. As an architect, designer and installer, you are in a unique position to ensure that the exterior aesthetics and architectural styles are carried to the interior design, so please feel free to take advantage of these services that are available to you from Kuiken Brothers.  These are just starting points for you to incorporate moulding designs into your plans. Once on the jobsite you will have a much better eye for the space so that you can swap out profiles as you see fit.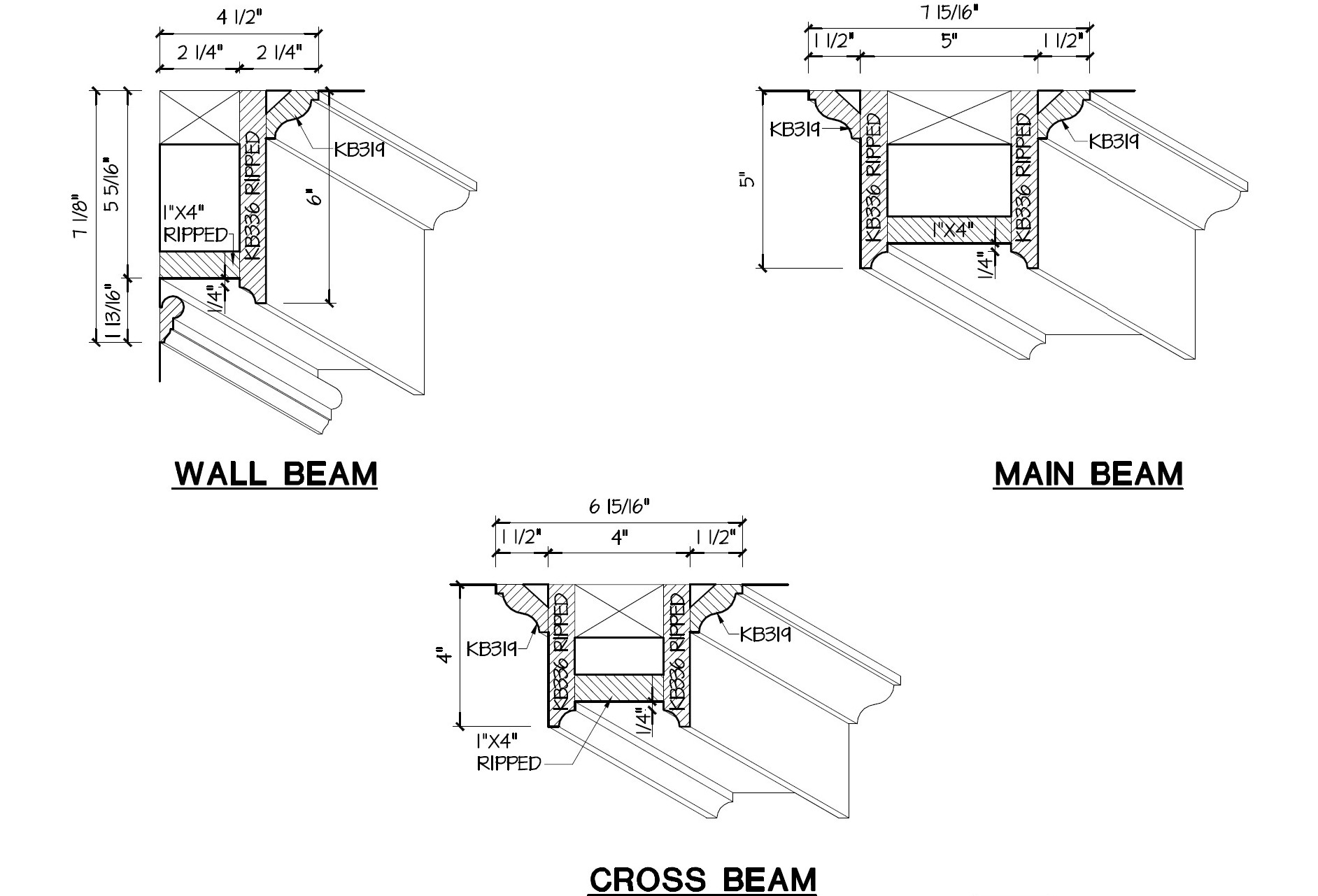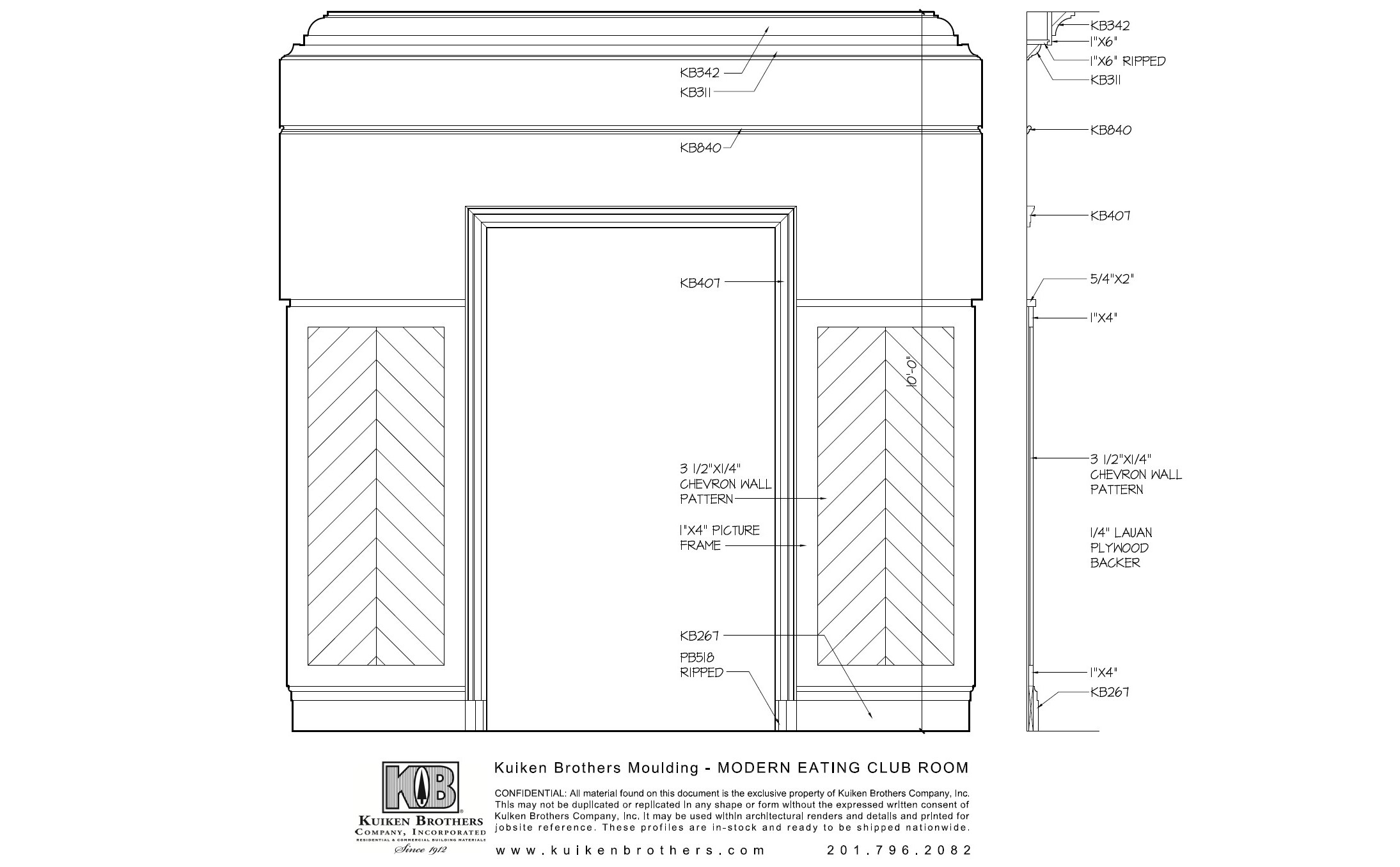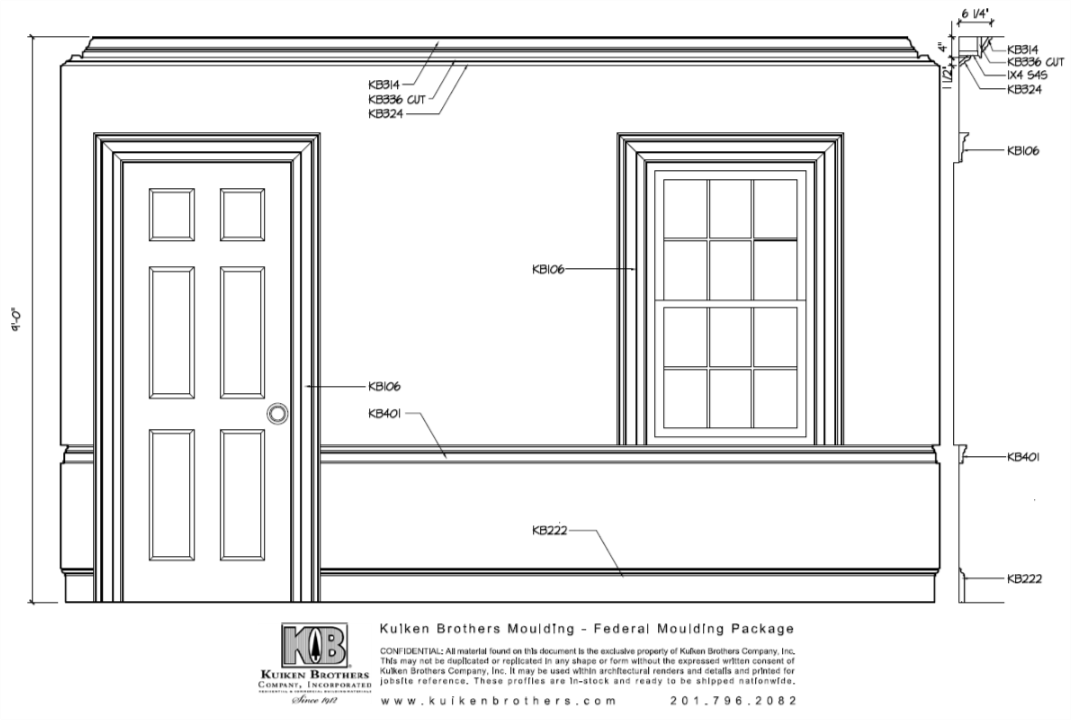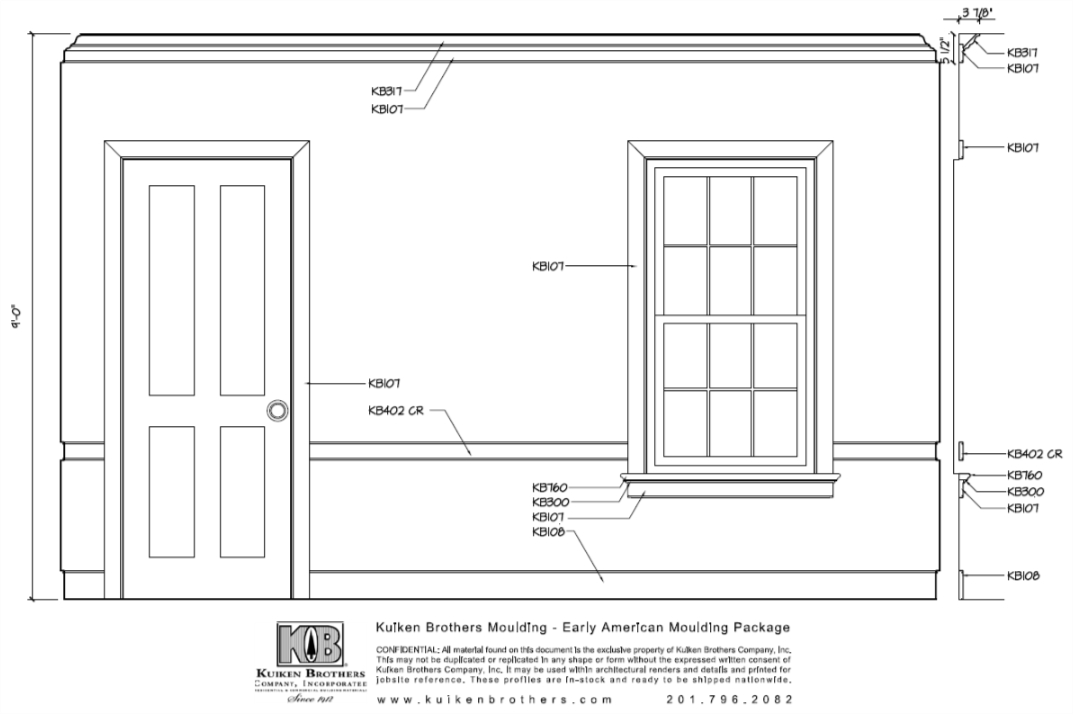 If you have any questions about how to download the CAD files for the KB Classical Moulding collection or the CAD files found within the Moulding Design Guide, please feel free to contact us at any time
Contact: Ryan Mulkeen, Kuiken Brothers Company E rmulkeen@kuikenbrothers.com P (201) 705-5375.