On November 6, 2014 Kuiken Brothers LIVE Product Expo was attended by more than 1,500 building professionals and featured a full day of LIVE installation clinics, educational seminars and hundreds of products from nationally recognized manufacturers including major sponsors Andersen Windows and Doors and Boise Cascade Engineered Wood Products. Check out the LIVE Product Expo highlight video below:
Building material education was the focus for 2014. Master craftsman and historic millwork expert Brent Hull from Hull Historical kicked off the event with a presentation on "How Not To Build a McMansion" and concluded the afternoon with a seminar on "Classical Mouldings for Interior Architecture".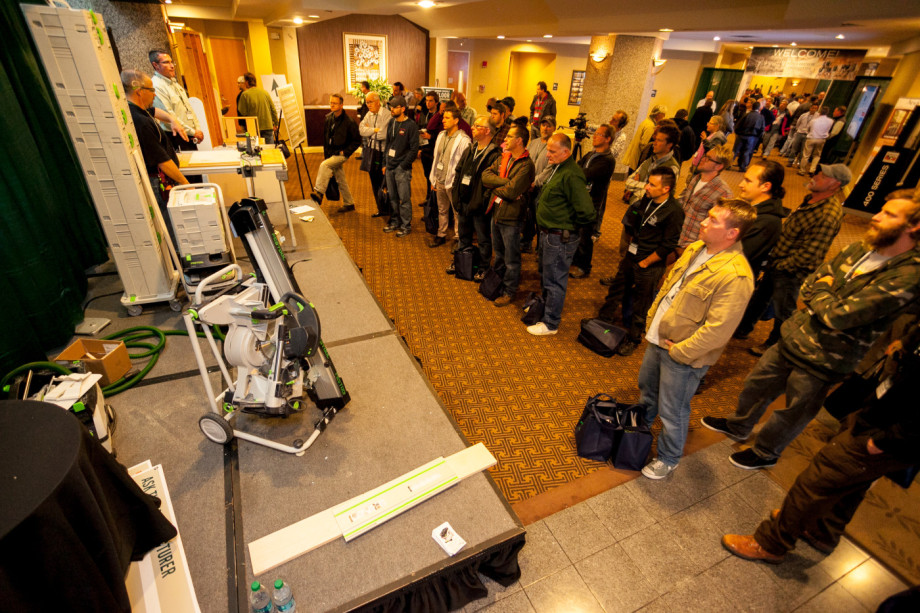 Additional events included eight architect continuing education seminars where architects earned AIA/CES credits. "Ask the Manufacturer" presentations featured live interactive installations and new product presentations by Andersen, Boise Cascade, Thermory, UltraCraft Cabinets, Boral TruExterior and Huber Engineered Woods. Katz Roadshow expert Mike Sloggatt's live building clinics included Tall Wall Framing, Exterior Trim Do's & Don'ts and PVC heat bending. Myron "That Drywall Guy" Ferguson live installation clinics provided tips and techniques to help installers improve their drywall techniques.
Craftsman installed an example of a classical interior moulding design featuring profiles from Kuiken Brothers Classical Moulding Collection. The design was based off of a sketch provided by Brent Hull and will be incorporated into Kuiken Brothers newest Moulding Design Guide on-line catalog.
Check out Kuiken Brothers Facebook page to see the complete LIVE Product Expo 2014 Photo Gallery
While Kuiken Brothers LIVE Product Expo takes place every two years, we routinely host educational events for building professionals of all levels at all of our locations in New Jersey and New York. If you would like to be the first to know about future events make sure to register for our monthly e-newsletter on www.kuikenbrothers.com.
Established in 1912, Kuiken Brothers Company has grown to become a leading supplier of residential and commercial building materials with a focus on serving the needs of professional contractors and homeowners in the region. With a staff of more than 260 employees, the company now has a total of eight locations with services ranging from boom delivery up to including millwork and cabinetry showrooms to help contractors and their clients choose high quality products that will last.