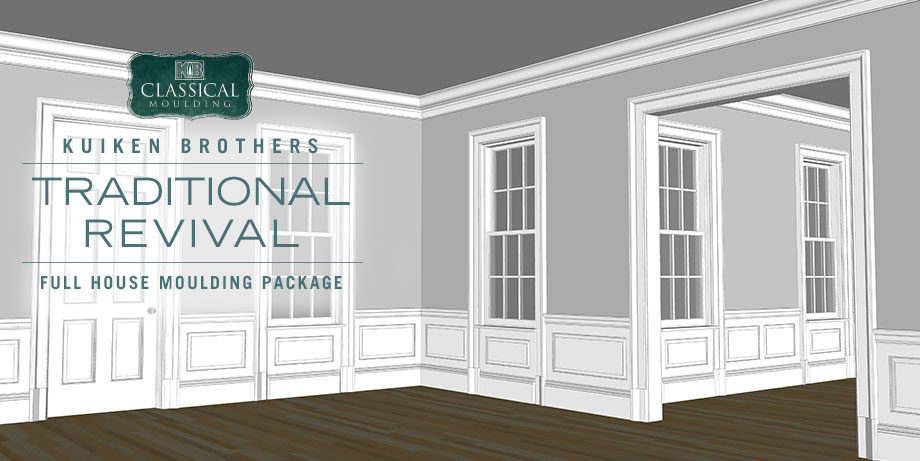 Kuiken Brothers Classical Moulding is one of the largest, in-stock moulding collections available in the U.S., shipping to residential and commercial projects nationwide. All profiles are milled from poplar and are derived from Classical origins, discovered through meticulous research of the Historic American Building Survey and pattern books of the 18th & 19th centuries.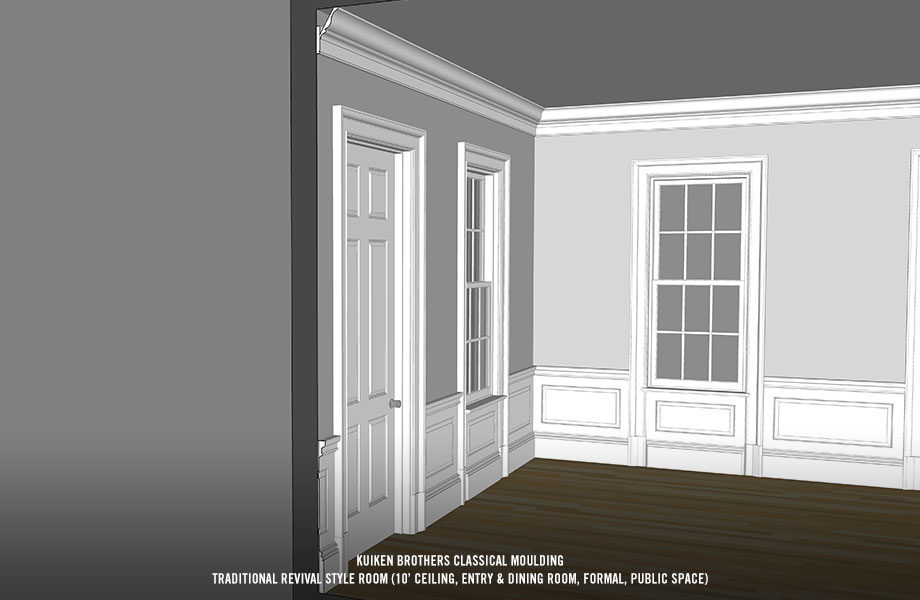 One element that makes Kuiken Brothers' Classical Moulding Collection unique are the consistent details found in various size profiles which allow designers and installers to maintain a consistent look and feel throughout a home even with varying ceiling heights on different floors. This follows English Architect Robert Adam's logical theory of reduction in trim details in his book, Classical Architecture. For example, every Kuiken Brothers Classical Moulding casing/ architrave option is available in a 5-1/2", 4-1/2" and 3-1/2" proportionately scaled replica. Each Kuiken Brothers' Classical Moulding base moulding has an identically matching base cap. Having the design flexibility which would have previously only been available with a custom moulding at the price and availability of a stock moulding allows you to offer your clients a distinctly unique house at a greater value. Plus, there are no lead times waiting on a custom run as these are in-stock at Kuiken Brothers locations.
Following this theory, we are pleased to offer you a Traditional Revival Style Moulding package for an entire house.  Traditional Revival style mouldings represent an effort to take the Classical ideals of the Colonial periord and adapt them to modern expectations for new homes and houses. Grand entrances and taller ceilings require the largest profiles available from our collection in order to maintain the wonderful proportions of the Classical era.
This home features 10' ceilings on the first floor and 9' ceilings on the second floor. The photo gallery below showcases the Federal Style moulding profiles that we have selected for the first floor. The fact that this is a public space with taller, 10′ ceilings allows us to be a little more intricate in our profile selection. This floor features a boxed cornice and 5-1/2″ casings.
Save
Save
Save
Save