Check out this remodel in Ridgewood, NJ supplied by Kuiken Brothers Kitchen & Bath Cabinetry. The process began at our Emerson, NJ Showroom where the client met with one of our designers, Anastasia Pinnick.
Project Location: Ridgewood, NJ
Cabinetry Manufacturer: Urban Effects
Moulding Manufacturer: Kuiken Brothers
Kuiken Brothers Designer: Anastasia Pinnick
Photography: Linda Pordon Photography
Builder: MIF Design
Instagram: @mif_design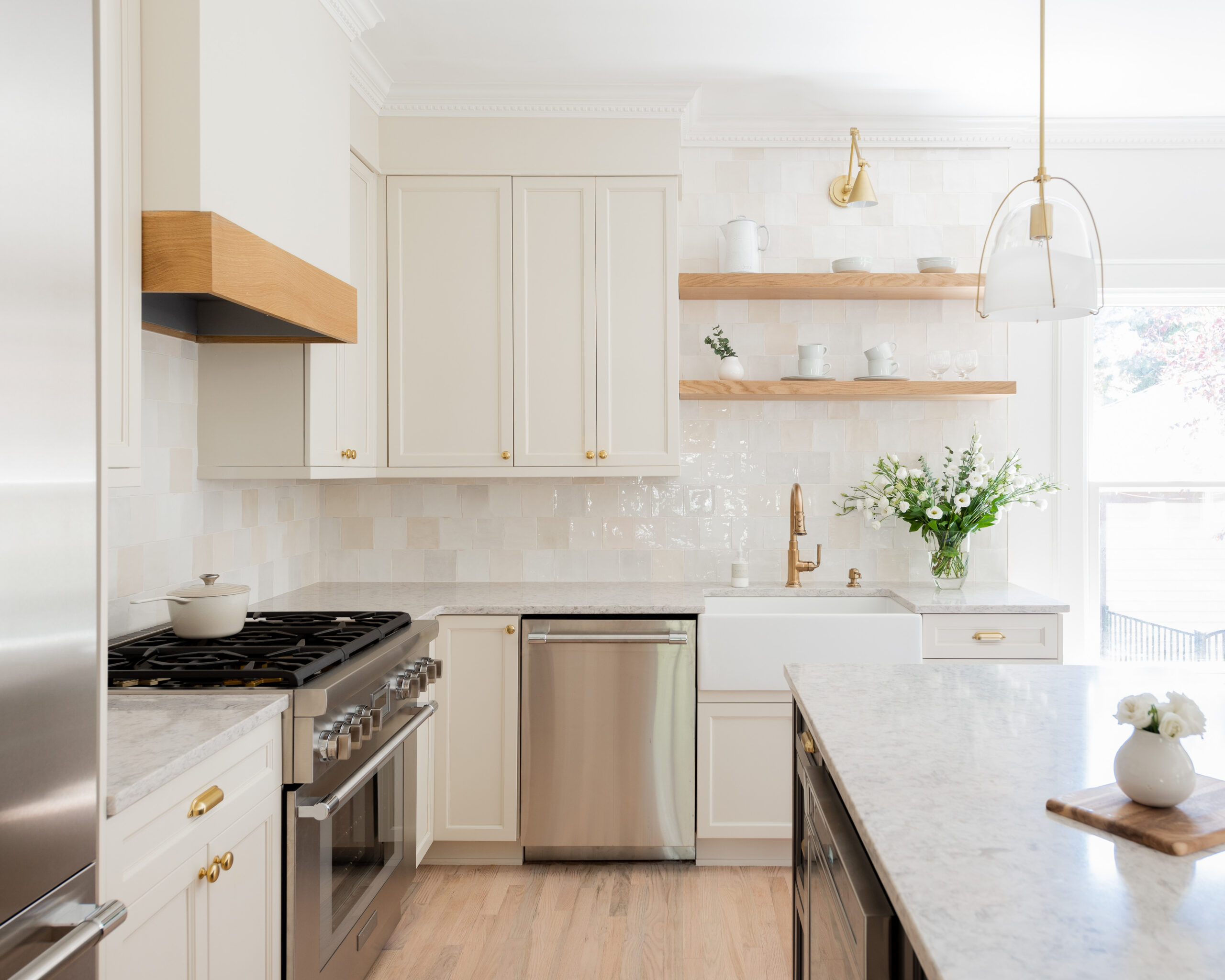 The heart of the home is said to be the kitchen as it is the place where family and friends gather. It is the place you spend most of your time and when choosing the perfect colors and design styles for your kitchen it can be difficult, but who says you only need one color? Two-toned kitchen cabinets are an increasing trend in kitchen designs that create a unique look which makes an impact without being overpowering.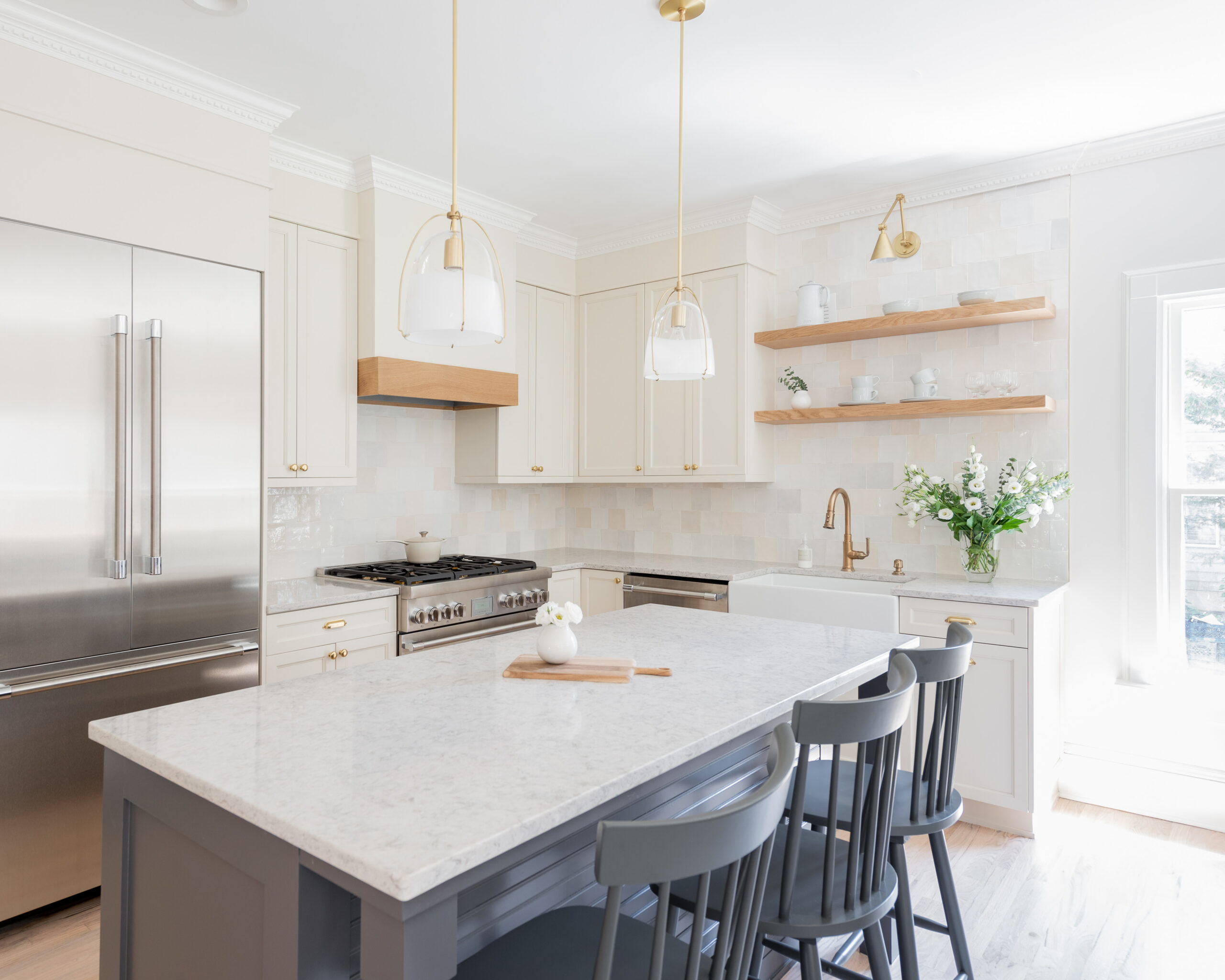 One detail that tends to stand out the most in this kitchen is the contrasting perimeter. One of the most common ways to create a two-toned kitchen is to have a contrasting finish on the island while keeping the all the perimeter cabinets the same. This Island finish in Peppercorn Paint, is a true show stopper!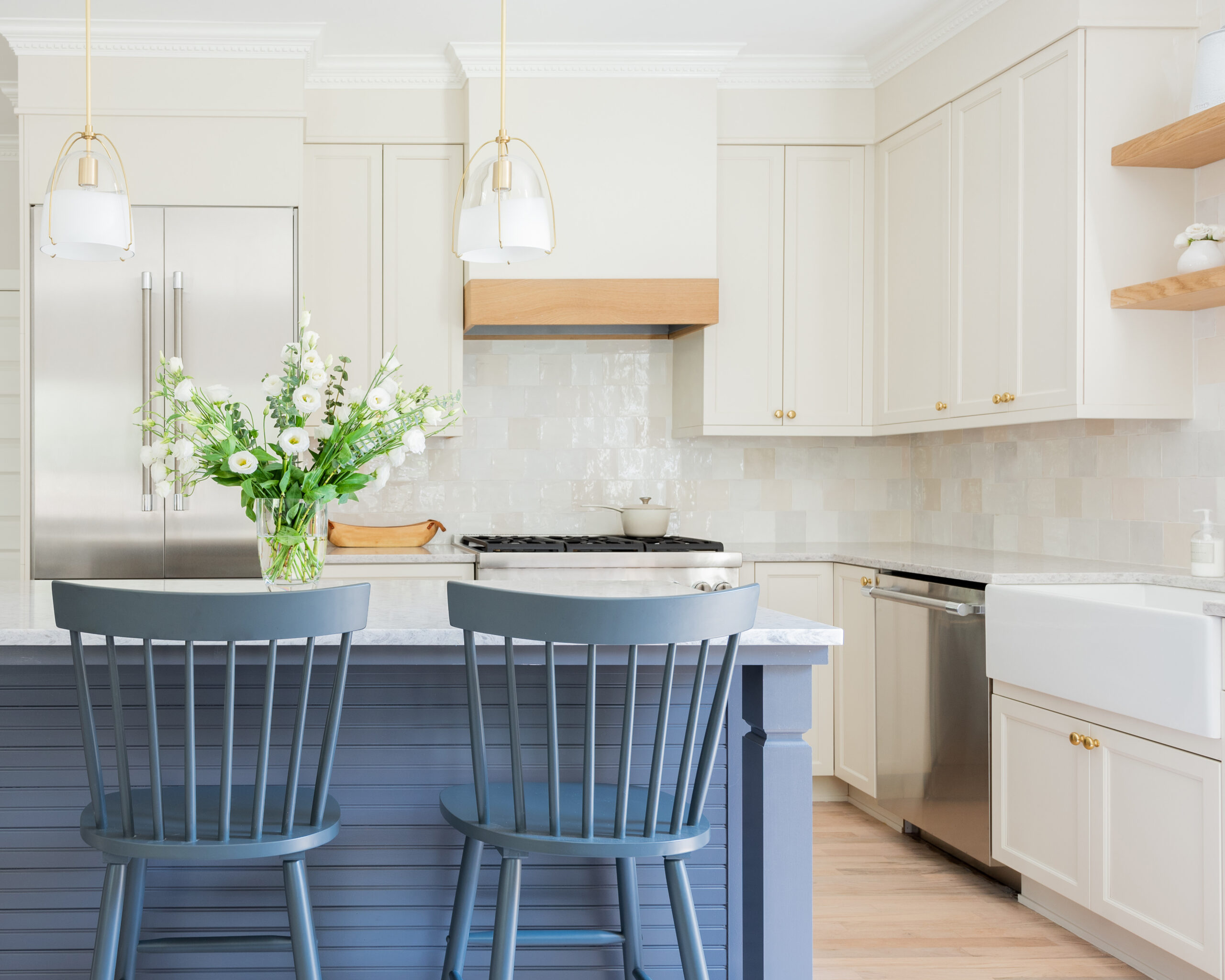 For this remodel, they used clean simple lines, in both its architecture and décor. And the cabinets are the perfect example. The classic cabinetry style is Albany, which is a popular Shaker style due to the clean lines and easy construction. Not much trim work, no fancy finishes. Just simple, flawless functionality.
If you would like to learn more for an upcoming project, we invite you to visit Kuiken Brothers Millwork & Cabinetry Showrooms!  Or visit our Contact Us page and complete the on-line form. Tell us a little bit about your project in the Questions/Comments field and we will have a Kuiken Brothers representative follow up with you right away. We look forward to working with you on your next project!