As I spend time in our four kitchen showrooms, I hear customers ask our kitchen designers: "What is the latest trend in kitchen design?"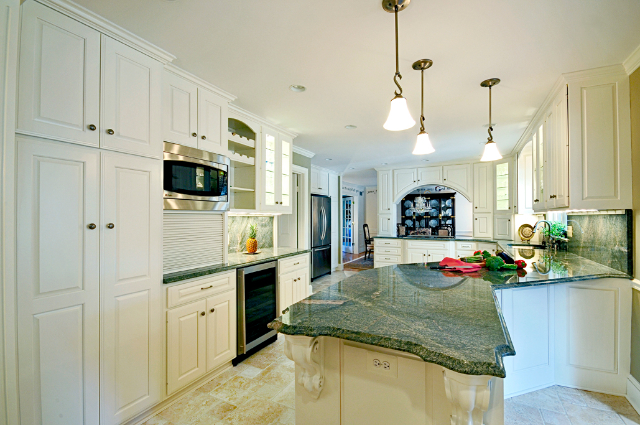 Now kitchens, unlike many of the products sold by Kuiken Brothers, is more of a "fashion" product and the popular styles change fairly often. Of course some styles are classic and never really go out of favor, but every year some new design trend does emerge. We see the designs show up in magazines, popular design shows on tv and in our customer's tastes. So this year when I hear our customers ask "what is hot, what is fashionable" I hear the same response time after time………simple is in!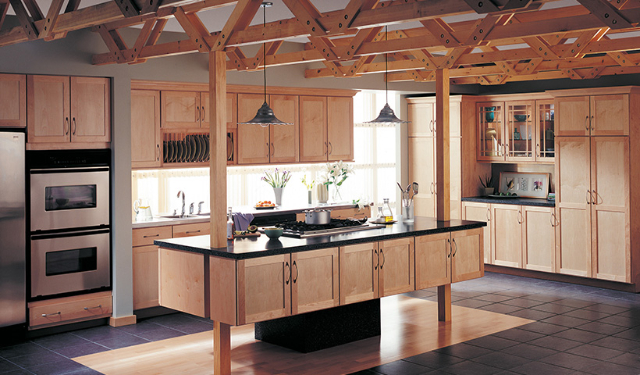 So what does it mean to design a "simple" kitchen. Our customers aren't indicating they want a lack of accessories or options, on the contrary, they want the options that make their new kitchen as efficient as possible. What they are referring to is the architectural or designer style of their kitchen. Gone are the days when we design a kitchen with ornate, multi-layered crown mouldings and fancy decorative on-lays. Customers are thinking practical and thinking about how they want to simplify everything in their lives.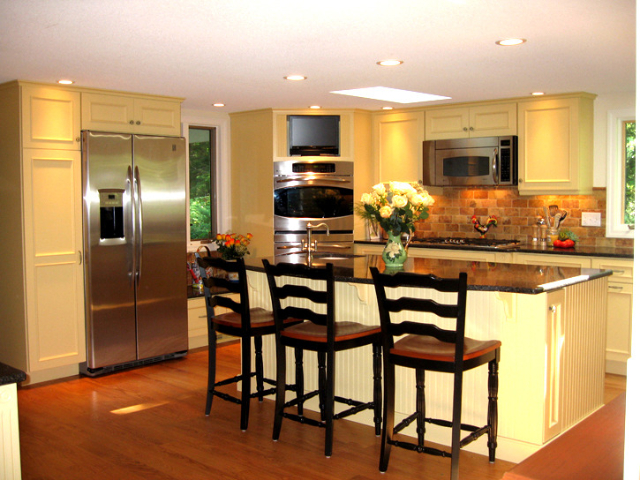 The transitional style, as this latest trend is called, is defined by clean lines, not extra detail and ornate decorations. In kitchens, the look trends towards contemporary but nor all the way. The most popular door style in transitional design is a shaker door. Some companies offer shaker doors with two different widths of stiles and rails to vary the look. Most of the time, the stiles and rails are square to the panel, but a small inside cove moulding is allowed and adds some definition to the otherwise plain door. Inset doors also fit into this genre, as long as they carry only a simple bead design around the edge of the door.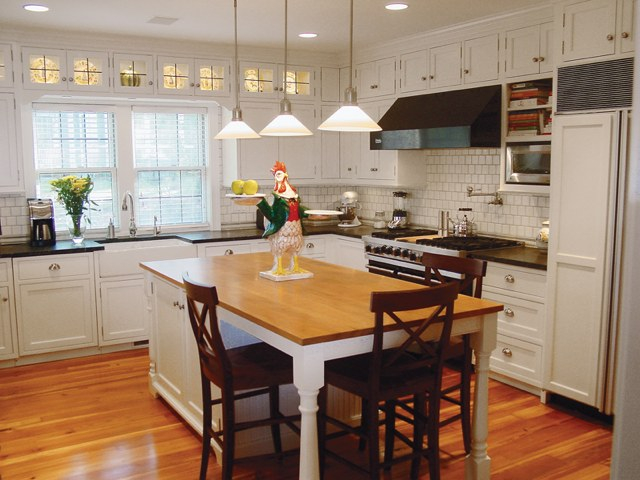 The color that most classically defines transitional is white. White cabinets embody the look of clean and uncluttered. If customers want color in the kitchen, they are adding it by going with a rich tile or hardwood floor and accenting the white with a counter top that is mostly white with a few accents. A nice granite or quartz with some gentle graining or texture seems to fit the bill quite nicely.
Mouldings aren't eliminated in a transitional kitchen, rather they follow the mantra of simple and clean. Most kitchens in this style will use a cove or angled crown. Sometimes the crown can be quite large, but the details remain minimal.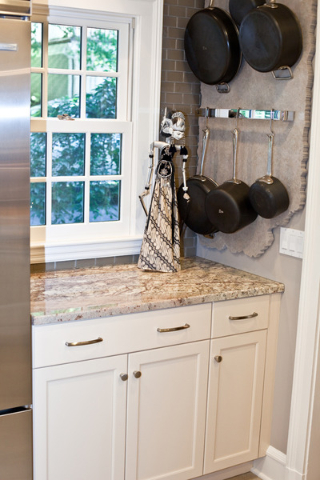 The great thing about the transitional style kitchen is that it is represented in most of the cabinet lines sold by Kuiken Brothers. We find transitional details in our Merillat stock cabinet lines all the way through our semi-custom lines like Kabinart, Legacy and UltraCraft. The transitional style is within most budgets for that reason. Due to the fact that the door styles are simple, the costs usually remain reasonable.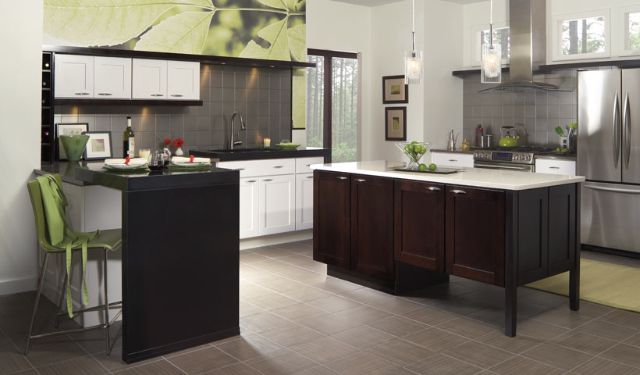 We would love to have our designers show you how to achieve the transitional look and welcome the opportunity to work with you on your next kitchen project. Please feel free to visit any of our kitchen showrooms including our upcoming newest kitchen location in Wantage, NJ.
If you have any questions at all, please feel free to contact me, Dan Hughes at 201-705-5352 or via email at dhughes@kuikenbrothers.com.